Ethical standards are used for establishing the behavioral parameters that business-owners and senior-level managements expect from their employees, suppliers, and other stakeholders.
Maintaining ethical standards is an essential and crucial step in our everyday life. Be it an educational institution or even workplace, maintaining ethical standards is of paramount importance.
Along with the brief history of humanity, great philosophers worldwide have worked to determine what the phrase 'Ethical Standards' amounts to. It refers to the act of doing what is right, preceding a judicious decision-making process.
Every company or organization has the right to develop some standards that are meaningful for their organization. That is why; there is no consistent set of standards that has to be followed by all the companies.
This post will take you deep into what are ethical standards and their implementations in different scenarios. So, let us get started right away-
What are the Ethical Standards?
Ethical standards may be efficiently defined as a crucial set of principles. Generally, they are established by the founding members of a given company or organization to facilitate the judicious conveyance of its underlying moralistic views.
This code of conduct that is efficiently illustrated by a given company shall provide its employees with a framework to refer to, while in the decision-making process.
It's helps in chalking out the standards that form an essential basis for a given company or organization's culture and tradition. By putting forth the niches of what is defined as the company's ethical standards, they help in defining the company's parameters of behavior, as expected from its employees.
Corporate organizations are found to put in vigorous efforts in defining their ethical standards.
Most companies are found to achieve this by the process of behavior modeling. Behavior modeling is essentially a process wherein higher-level employees or staffs work to define the company's ethical standards to their employees at lower levels.
In addition to the organizational implementations of ethical standards, they are applicable at the individual levels as well. Making the right decision might seem to be an easy task. But in reality, it might not always be so, especially at workplaces, where competition reigns high, and people are crooked in every possible way, maintaining one's ethical standards becomes essential.
Let us now go through some of the basic ethical standards here and now-
What Are the Basic Ethical Standards?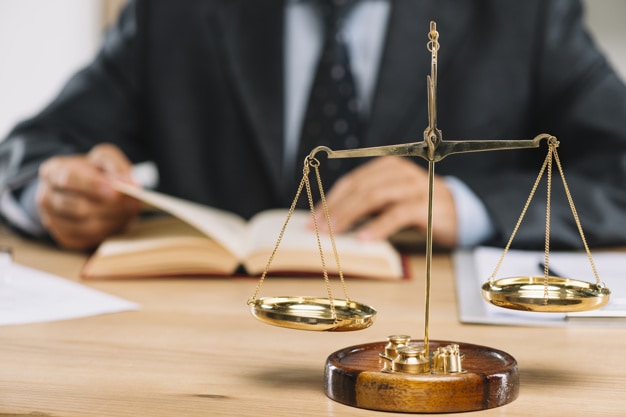 Every company or organization has its manner of defining what falls under the umbrella term of 'Ethical Standards.' Some of the most commonly found ethical standards are talked of in detail below:
1. Obeying the law
The laws that show every company or organization define the path of distinction between what is right and what is wrong. It is expected that employees and all managers follow the basic ethical standards that have been defined efficiently under the company's terms and conditions.
Ensuring that one's behavioral aspects fall under the defined standards sees that the minimum ethical requirements of the workplace are maintained with proficiency.
People are also expected to keep in mind that discrimination against anyone concerning class-caste distinctions is considered a violation of the necessary codes of behavior.
2. Knowing the company's ethical requirements
Companies or organizations are found to publish the ethical codes that they expect from their employees. Individual firms to companies working under the public sector, each one has their pre-defined forms of ethical standards that they look for.
Even though one may find that smaller firms are less prone to looking into these codes' effective functioning, they shall remain a crucial standpoint in defining their employees' behaviors with each other.
3. Remaining alert to the changing of norms
The ethical norms and standards of a society are always undergoing some change or the other in a slow yet gradual process. The same may be observed in the case of businesses.
Behavioral patterns that might have been acceptable earlier might not remain the same with the tides of time. Hence, it becomes essential for employees to keep their eyes and ears open to even the slightest changes in a company's ethical standards.
This shall help them in propelling themselves through the path of judiciousness and success.
4. Be reasonable
It is often said, "A smile goes a long way." So it is in the workplace too. Smiling while shaking hands or giving a small smile while wishing each other a good morning leads to the path of creating a good impression.
What are the Common Codes of Conduct of Ethical Standards?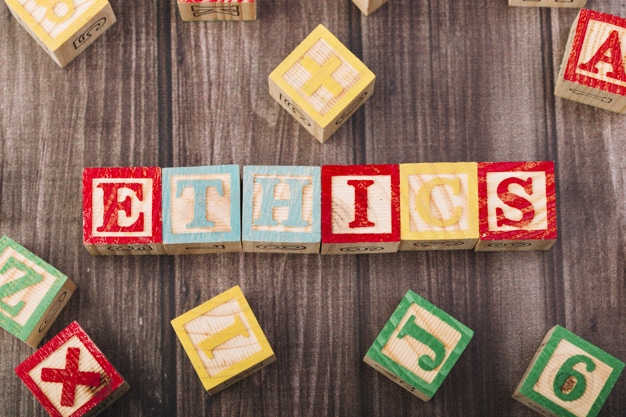 Every company has a clear outline of defining its code of conduct. By following the same, employees can propel themselves in the path of righteousness and proper decision-making.
There are three significant codes of conduct that are mainly followed by companies. They are as follows:
1. Code of Business Ethics
Most generally, this term encapsulates various forms of social issues. It draws on the various beliefs and privacy terms that are efficiently maintained by the given company. It further chalks out the consequences that might occur on someone if they fail to go by the codes.
This code of conduct's effectiveness largely depends on how hard the company can enforce them in the work sphere.
2. Code of Conduct for Employees
This particular code helps specify the various steps that employees are expected to keep in mind while dealing with ethical situations. This may substantiate an exact list of what to do and what not to.
It helps in determining whether anyone has violated the codes of conduct of the company in any way.
3.Code of Practice
It is most generally adopted to regulate a given profession. It essentially provides a step-by-step guide to the employees regarding the expected codes of conduct of the company.
Final Thoughts!
A standard form of ethics needs to be maintained in every sphere of life by humans.
Be it at home or work, every human being must follow a specific pre-defined code of ethical standards.  It is only by following a particular ethical standard that a perfect being is carved out.
Businesses comprising specific ethical standards are considered more effective in ensuring a well-organized structure that provides good space to every entity. Hence, they enjoy sustainable, sound, and success-driven existence.
On the concluding note, we hope you would have understood what ethical standards are.
Now, how would you uniquely define ethical standards as per your understanding of the concept?
Liked this post? Check out the complete series on Business