Business banking is the financial interaction of a business with a banking institution or financial institution that offers different banking services like business loans, savings accounts, credit, and business checking accounts.
Business banks are specifically created for businesses rather than individuals. When a bank, or a wholly-owned subsidiary of a bank, solely deals with companies or big or small business owners, this is referred to as business banking.
What is Business Banking?
Definition: Business banking is defined as banking services that banks or financial institutions or their wholly-owned subsidiary offer to businesses, and not to individuals. The business bank is sometimes known as a commercial bank as well.
Banks offer financial and consulting services to small and medium-sized enterprises and huge organizations. These services are adapted to the individual requirements of each company. Deposit accounts and non-interest-bearing goods, real estate loans, commercial loans, and credit card services are some of the common examples of these services.
Importance of Business Banking
When a new company owner starts their firm, one of the first things is to create a business account. Because a business is considered a separate legal entity, business owners often keep their business bank separate from personal banking.
Banks may also provide asset management and securities underwriting to corporate and business clients. These banking facilities are banking services that are only available to businesses. Corporations and limited liability partnerships (LLPs) can make use of services such as business loans and credit, as well as savings and bank accounts.
Banks can engage in business banking by catering to specific business entities or establishing distinct divisions that specialize in the same. As a result, the latter form of bank supervises several entities that may engage in retail banking, corporate banking, business banking, etc.
To summarise, what is the significance of business banking?
Bookkeeping that is neat and correct
To demonstrate that your business is not a hobby
For incorporated enterprises, a separate business account is necessary.
Professionalism and a clear audit trail for the IRS
Business Banking Services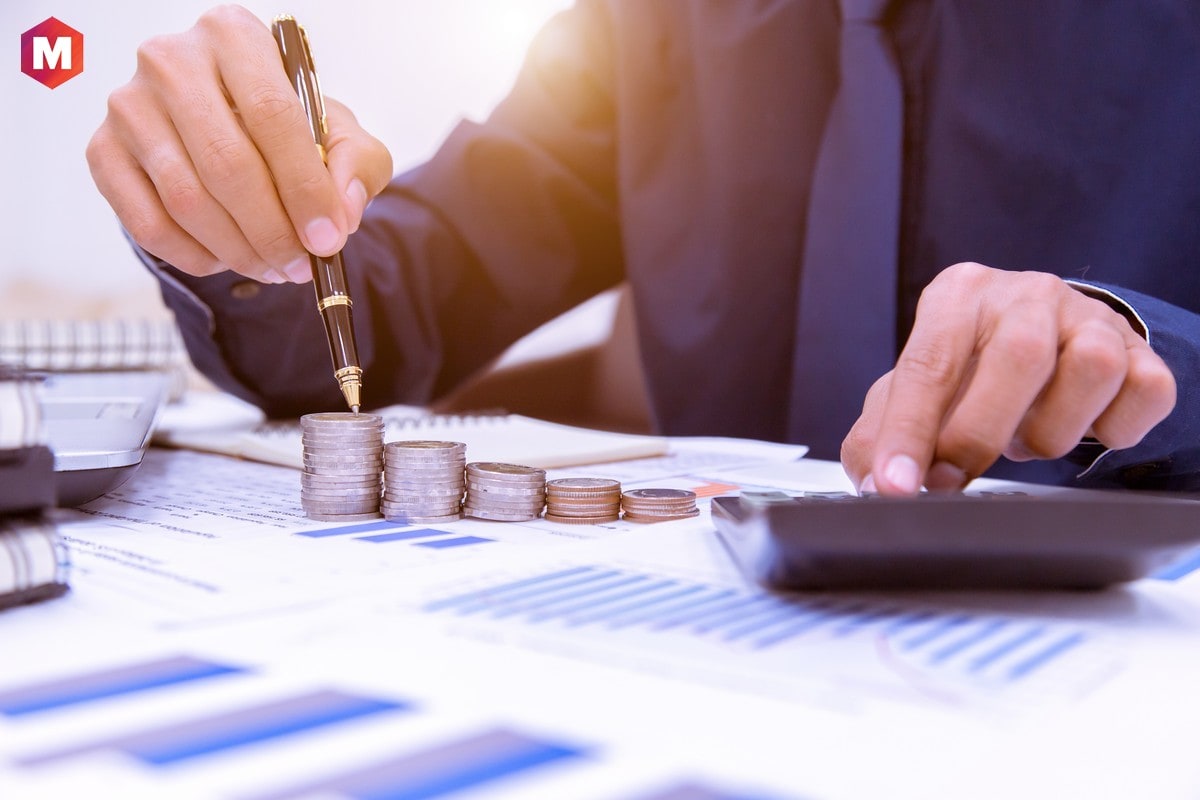 Every sort of business has its own set of criteria. Companies may require credit to fund working capital, whilst small enterprises in capital-intensive sectors may require financing to acquire fixed assets. As a result, the services supplied by a banker are tailored to each customer's needs. Among the customized services are:
1. Bank funding
Bank financing includes the supply of fixed-term loans, long-term loans, asset-based loans, and short-term loans based on the business's capital requirements.
2. Monetary administration
Expert management of receivables, payables, and cash on hand is part of capital management services. They result in decreased transaction costs and increased corporate liquidity.
3. Industry-specific recommendations
Some banks also specialize in specific industries, such as commercial real estate or agriculture. Many tiny and independent firms are controlled by particular legislation in nations such as India. As a result, several local banks have established sections that specialize exclusively in micro, small, and medium-sized businesses.
4. Clearing House Automated
Payment processing systems that automate the process of digital money transfers are referred to as automated clearinghouses. They also permit the computerized movement of funds from dormant accounts to generate interest revenue for the owner.
Business Bank Characteristics
Business banks are crucial for fulfilling different business goals and that is why some of their notable characteristics are-
1. Possession of authority
Anyone with a stake in the company can sanction the establishment of a business bank account. There are no prerequisites, such as a formal vote by the board of directors.
2. Degree of autonomy
A standard business account is not independent of the proprietors of the business because they operate the account. In other cases, such as a sole proprietorship, the owner utilizes her bank account for company banking. This is commonly done because sole proprietorships are not recognized as autonomous business units.
3. Accountability
Personal assets may or may not be considered in the case of business accounts that are closely linked to the owners. As a result, a company account protects corporate assets from the owner's creditors.
Services Provided by Business Banks
Business banks offer a variety of services to businesses of various sizes. Business banks provide financing choices, cash management solutions, payroll services, and fraud protection in addition to business checking and savings accounts.
1. Bank Funding
Bank finance is a common source of cash for corporate development, acquisitions, equipment purchases, and simply meeting rising running costs.
Business banks can provide fixed-term loans, short- and long-term loans, lines of credit, and asset-based loans based on a company's needs. Banks offer equipment financing in the form of fixed loans or equipment leasing.
2. Management of Cash
Cash management services, also known as treasury management, assist organizations in becoming more efficient in managing their receivables, payables, cash on hand, or liquidity. Business banks put up particular processes for companies to streamline their cash management, resulting in cheaper expenses and more cash on hand.
3. Services for Payroll
Many banks can offer payroll services to small businesses. If your company is young or too small to justify the price of hiring a bookkeeper, many banks offer payroll administration software or services.
In addition to banks, there are several independent payroll service providers. It's worthwhile to weigh the costs and advantages of the two options.
4. Protection Against Fraud
Banks provide fraud insurance to safeguard companies from any type of fraud in their checking accounts.
These can include improper vendor checks or staff fraud caused by having too many individuals with access to accounts, making transactions harder to trace.
Retail banking VS Business banking
Banks that mainly serve individuals are retail banks while when banks deal with businesses, it is business banking.
Both types of banks provide a wide range of products and services.
Retail banking, also known as consumer banking, primarily serves retail consumers or those who do personal banking. Debit and credit cards, savings and transactional accounts, mortgages, personal loans, and other services are available.
Banks provide many of the same services to companies as they do to people. Still, there are significant legal, regulatory, and monetary variations when working with partnerships, sole proprietorships, and incorporated firms.
Another form of banking should also be discussed here- which is- investment banking in which banks deal with capital markets.
How does Small Business Banking function?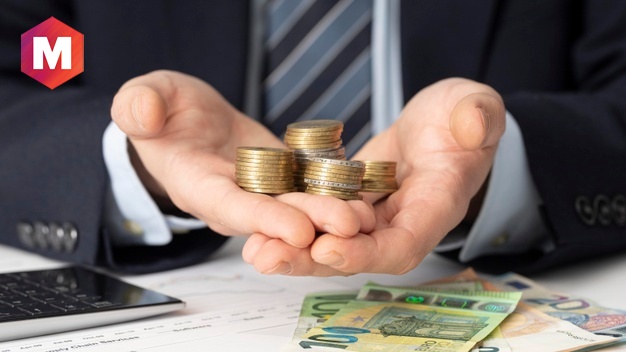 In general, institutions tailor their products and services to businesses rather than people.
A bank often makes the majority of its earnings from its business clients due to the large quantities of money involved in corporate loans and the interest charged on these loans.
Furthermore, loan bonuses can boost a corporate banker's pay even further.
Role of a Business Bank
Business banks' general duty is to offer financial services to the general public and businesses, maintaining economic and social stability and long-term economic growth.
Credit creation is the most important duty of commercial banks in this regard. They do not deliver cash to the borrower when they authorize a loan to a consumer. They instead create a bank account from which the borrower can withdraw funds. In other words, when a loan is approved, deposits are instantly created.
Primary duties of Business Banks
Business banks take a variety of deposits from the general public, particularly from their clients, such as savings account deposits, recurring account deposits, and fixed deposits. These deposits are refunded to the consumer anytime request it or when a set length of time has passed.
Commercial banks offer a variety of loans and advances, such as overdraft facilities, cash credit, bill discounting, money at call, and so on. They also provide short-term and long-term loans.
They also provide demand and term loans to consumers in exchange for adequate collateral. They also serve as trustees for their clients' wills, among other things.
The credit creation function is developed based on a credit and payment intermediary. Commercial banks make loans with the deposits they receive. Loans are turned into derivative deposits based on check circulation and transfer settlement.
To some extent, the derivative funds are grown many times the initial deposits, which considerably increases the driving force of commercial banks to service economic development.
Product-specific services of Busing Banks
Business banks often offer a variety of services to their customers, which may be divided into basic banking services like deposits and loans, as well as various services connected to payment systems and other financial services.
Products and services of primary importance like insurance products
Accepting funds on a variety of deposit accounts
Overdraft lending, as well as secured and unsecured loans
Giving out transaction accounts
Management of funds
Treasury administration
Financing through private equity
Bank draughts and bank checks are issued
Payments can be made by telegraphic transmission, EFTPOS, online banking, or other ways
Paycheck protection program, etc
Conclusion!
On the concluding note, we hope you would have understood that business banking is essential for channelizing different functions for businesses such as:
Cheques, dividends, and interest warrants must be collected and cleared
Rent and insurance premiums must be paid
Dealing with foreign currency transactions
To buy and sell securities
To perform bank financing, cash management, payroll services, etc
How important do you consider business banking services for channelizing and empowering businesses?
Liked this post? Check out the complete series on Business