Bootstrapping is the process of building a company or establishing a business from the ground up just by using personal savings. It is the process of giving birth to a company from scratch and in the process, the only investments are the personal savings, operating revenue or cash from the first sales, and good fortune.
A bootstrap model offers total control of the business to the entrepreneur or owner to make all of the decisions but it might also increase the financial strain.
Also, when it comes to the bootstrapping method in statistics and data science, it refers to a method of concluding results for a population by using the results of a collection of smaller random samples of the same population. It is done via replacement during the bootstrap sampling process.
These bootstrap methods in statistics, data points, and hypothesis testing is also related to the aforementioned bootstrapping concepts, as a single bootstrap sample relies on the smaller samples of itself for making conclusions for the larger population.
What Is Bootstrapping?
Definition: Bootstrapping is defined as a situation in which someone starts a company with his capital or operating revenue without taking any outside investments. It is also associated with a method used for calculating the zero-coupon yield curve from market figure
The word bootstrapping is used to denote any actions that are based on self-start. Nevertheless, apart from the area of business or finance, bootstrapping also stands for a researching method used to estimate a sort of statistics of the population by sampling a set of data with substitution or replacement.s.
History of Bootstrapping Method
In the early 19th century, bootstrapping emerged with the expression that went like this: "pulling up by one's bootstraps".
In the earlier times, it was understood as an achievement that would never be possible anyway but later on, it appeared in a kind of metaphor representing becoming successful without any external assistance.
Bootstrapping is used in different contexts such as-
Bootstrapping in Statistics & Data Science
Bootstrapping is also understood as a statistical procedure that performs the resampling of a single dataset for creating many simulated samples. It enables you to calculate standard errors, plus also helps you construct confidence intervals and do hypothesis testing for different types of sample statistics.
Bootstrap methods are understood as alternative techniques to traditional hypothesis testing. It is important due to its ability to be easier to comprehend and valid for other conditions. In the statistics and data science sector, bootstrapping stands for something that appears more probable and distinctive.
It is a method through which the result for the population is inferred from the results that can be constructed based on a collection of random smaller samples regarding that population.
During this process, substitution or replacement is applied. For instance, to estimate the average height of people worldwide, a little part is measured using bootstrap sampling distribution because it is never possible to measure each and everyone's height individually.
Sampling distribution here is associated with any test or metric that utilizes random sampling or sample data with replacement and falls under the broader class of resampling methods. Bootstrap estimates the sampling distribution of almost any statistic with the help of random sampling methods.
Bootstrapping in Machine Learning
Whenever a model of machine learning is constructed based on bootstrapped data, the model receives instructions regarding them. After that, it gets experimented on the data that appear to be out of the bag.
This resampling technique is used for estimating statistics on a population by sampling a dataset with replacement. In machine learning, bootstrapping is used for estimating the skill of machine learning models to make predictions on data that are incorporated in the training data. It is used for estimating standard errors as well as computing bootstrap confidence intervals.
All in all, a bootstrap method can be applied to accomplish the following goals:
Estimating bootstrap Confidence interval
Hypothesis testing
Bias elimination
Process of Building Bootstrapping Sample
As discussed above, bootstrapping in statistics and data science is used for the estimation of quantities about a population by taking the average estimates from different small data samples.
The bootstrapping method of building one sample revolves around the following steps-
Choosing the sample size
When the sample size is less than the chosen size
Randomly choose an observation from the dataset
Include it in the sample
The use of the bootstrap method for the estimation of the quantity of a population is done by repeatedly taking small samples and then calculating the statistic to finally take the average of the calculated statistics. The process involved follows below given steps-
Choosing several bootstrap samples to perform
Choosing a sample size
For each of the bootstrap samples
Drawing a sample with replacement with the chosen size
Calculating the statistic on the sample
Calculating the mean of the calculated sample statistics
These steps can further be used for estimating the skill of a machine learning model.
Methods for Bootstrapping Confidence Intervals
1. Empirical Bootstrap
This method of bootstrapping confidence intervals will approximate the difference between bootstrapped means and sample mean. Math notation for empirical bootstrap suggested by Wasserman's "All of Statistics" book is-

2. Percentile bootstrap
This method does not compute the differences ?*, and it uses the distribu­tion of the bootstrap sample statistic like a direct approximation of the data sample statistic. It is calculated by-

3. Normal bootstrap
This method of bootstrapping confidence intervals calculates confidence intervals for its bootstrapped means. The formula for calculating normal bootstrap is-

4. Normal interval bootstrap
It is involved in repeating all steps of normal bootstrap and it uses the formula mentioned below-

Bootstrapping in Finance
In finance, bootstrapping refers to refraining from paying more than enough and paying earlier than the required time for anything by keeping a low overhead. In this case, there are some techniques of bootstrapping that can be applied-
To keep the payments of leasehold lower at the beginning, taking a lease of space for work should be called off. But when employees are being hired, a workspace of low cost can be preferred at first.
There is no need to decorate the workspace with high-cost furniture or pieces of equipment. Those, which are necessary, can be brought second-hand or leased to safeguard the cash.
Building a relationship of exchange with other companies may help too. In this way, products or services could be received from those companies when in need.
Whenever any supplier offers a discount if the payment is made sooner, that opportunity should be taken into account by paying them as soon as possible.
Unless it is necessary, factoring should be avoided because that asks for too much. But if a problem arises due to factoring, the receivables from the customers can be sold to other companies who would offer nearly 75-90% of the face value and 2-5% of the service fee of an invoice.
Bootstrapping in Marketing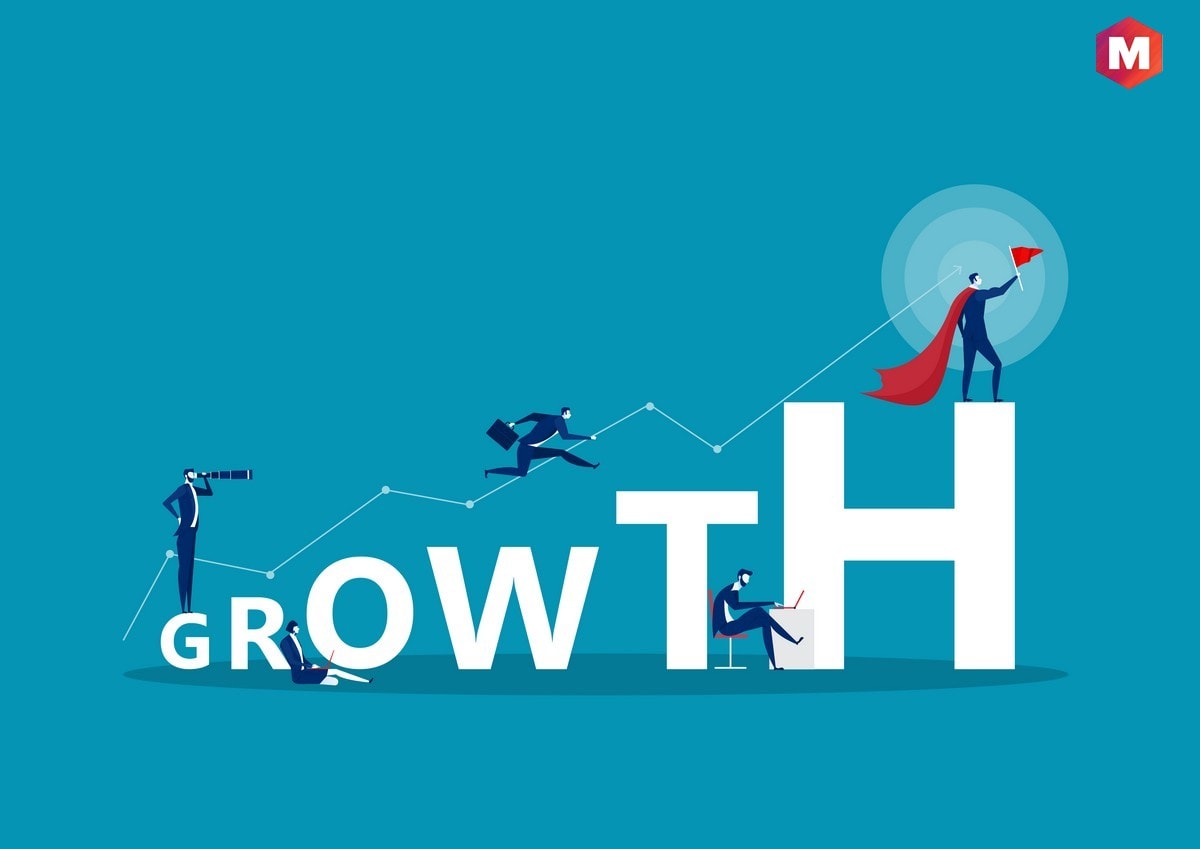 In the domain of marketing, bootstrapping is applied on a regular basis. In this case, you can save your money by using some creative ways of promoting your product or service. Here are some techniques how-
More prospective customers could be attracted if some specimens of products or services of a company are offered to them free of cost. It can be anything, from a free consulting session to little gift combos.
If there are discounts, rewards, or offers attached with services or products of a company, more and more customers would be drawn towards them.
It is important to keep in touch with the customers through email. It boosts the reliability of the customers on the company and builds a strong connection between both.
The process of receiving feedback from happy customers can be applied. Those positive testimonials could be used on other materials of marketing.
In this era of digitalization, accounts on social platforms have transformed into a kind of necessity. It helps in communicating with the prospective customers effectively.
At the very beginning, the pairing of a business or company with one or more neighboring companies can help promote the targets of that business or company.
Attending industry trade shows can help too. A lot of prospective customers could be found there. Hence, going there not as an exhibitor as it would cost much, but instead as a guest and interacting with customers can offer a good result.
Pros and Cons of Bootstrap Methodology
There are some advantages and disadvantages attached to bootstrapping a company, such as.
Pros of Bootstrapping
The owner of a bootstrapped company has all the control over the company, with no external influence of investors from the market outside.
As the money is dealt with care from the beginning, it helps initiate an excellent and smart habit of expenditure.
The company depends on the existing source of money. It lessens the inclination towards applying for a loan.
Cons of Bootstrapping
In case the company's demands get enhanced in the course of procuring inventories or raw materials for selling, the growth of that company or business may experience some adverse situations.
As the owner does not lighten the financial burden by sharing it with the investors who could boost the company's growth by putting up cash, the owner sets up a huge financial risk for the company.
Examples of Bootstrapping
Let us have a look at some of the examples of the companies that followed the bootstrapping models of business and enjoyed the taste of success-
1. Spanx
Spanx which is a company of slimming undergarments was founded by Sarah Blakely with $5,000 of her savings in 2000.
For saving money on legal fees, she wrote and filed her patent application. Then, in the year 2016, she secured a place in Forbes' first list of the richest self-made women.
She is still owning 100% of Spanx and her fortune is around $1 billion.
2. Electronic Data Systems
Electronic Data Systems was founded by Ross Perot in the year 1962 with $1000 personal savings. The company is rated as the pioneer in information technology management.
By the year 1979, Electronic Data Systems had around 8000 employees and $270 million in annual revenues.
In the year 1982, it was sold to General Motors for $2.5 billion.
Conclusion!
Bootstrap happens to be one of the methods or techniques applied by entrepreneurs and data scientists. It is mostly used to infer results for a population by dealing with the smaller and random specimens gathered.
In the case of entrepreneurs, keeping an eye on cash management, expenditure, confronting customers, offers, etc., can contribute a lot, little by little, to the advancement of the company or the business as a whole.
The bootstrap method is widely used as an effective statistical tool for quantifying the uncertainty involved in a given estimator or statistical learning method.
What are your thoughts about the effectiveness of the bootstrap method in starting a successful business?
Liked this post? Check out the complete series on Business