SST or Self Service Technologies enable users or customers to enjoy a service without even interacting with any service providers. With the help of Self Service Technology, the lives of users and businesses, become easier, as SST fulfills the requirements, needs, or demands of people without the need of a representative.
The technology-readiness of SST makes it powerful in impacting customers' choices. – And that is why businesses/companies around the world are opting for this. Let us dive deeper into the world of Self Service Technology-
Self Service Technologies Definition
Self-Service Technologies have entailed independent interactive systems take center stage. Thus, enabling customers to make real-time service transactions through the swiftest modes.
Self-service technologies SSTS are convenient, faster, and with a hundred percent accuracy. It saves the added baggage of face-to-face workings for service employees. It is a two-way process that is a win-win for both customers & businesses.
Self-service technology has lowered the overall cost involved in the processes. Thereby being worthy enough of gaining loyalty by redefining relationships through end-customer satisfaction. Businesses gain momentum through increased sales and work their talk through fast servicing.
What is Self Service Technology?
Self-Service Technology aids in providing services that have independently changed customer interaction. Barring the usage of front-line service employees, all of the emphasis has been outpoured in generating positive outcomes.
The dynamics that come into play often include services enlisted on the web or offline through service kiosks. The service encounters have much to the relief of promoted communication with service providers through technological delivery options.
The need for representation has taken a back seat where people's demands are met with an impetus through self-servicing.
Examples of Self-Service Technologies
The situational factors, coupled with technological readiness, have fuelled the need to use self-service technologies.
It includes some of the most recognized ones that have become an indispensable part of human life.
For example, ATM's or Automatic Teller Machines to self-ticket purchases online as well as self-check-outs at hotels. Not to forget the self-pumping feature at gas stations.
Self-servicing has over the years culminated into being present and whose acceptability has grown manifold times.
Service transactions have also been developed to increase efficiency and suitability.
Alcohol consumption is witness to this new manifestation of self-servicing. The one that is coupled with on-premise consumption by incorporating a bit of self-serving alcohol through beverage dispensers.
It has taken the feature to several venues from breweries, urbanized locations, entertainment zones, and taprooms.
Top 10 Self Service Technologies
Self-service technologies have been in use and are more possibly aimed at generating higher revenues.
The presence of this technology is imminent with how personified each of the services has been in garnering a positive response. Below given are the top 10 self-service technologies that are much in vogue-
1. Automated Teller Machines or ATM's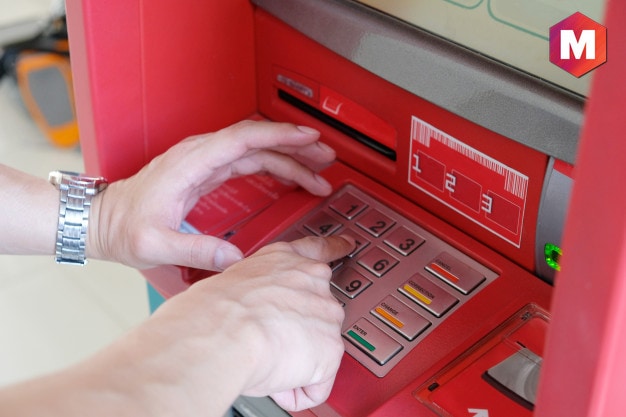 ATM's are one of the most widely used and recognized self-service technologies. A first of a kind amongst service technologies to have been incorporated for mainstream use.
The first one came into being back in 1967 in the U.K. ATM's slowly saw a steady rise of induction amongst most societies worldwide all rights reserved to serve customers in an automated fashion. ATM's have been regarded as a friend in need. A cash machine that assists customers given the bank balance is not nil. Life is less complicated and all thanks to the ATM's.
A money dispenser that can be placed almost anywhere, therefore being handy enough. How life is almost unimaginable without ATM's existence, which took a lot of time convincing and gaining the trust of the people.
2. Self-Service Desks at Airport
Self-Service Kiosks services at airports are a real-time savior. It is true for individuals who travel with a lot less luggage.
The extensive list of formalities often seems to hit the fliers hard and takes a toll on the stress levels. Wherein one needs to rush to the airport to arriving on time. From check-ins to baggage drop, the self-services desks aid in clearing the formalities in an instant.
Thus, giving the fliers ample time to catch a breath and not miss their flight. An indispensable part of touring entails the users the extra time to buckle up themselves before reaching the main entry gate to board their flight. Super-fast and convenient, Self-service desks are here to stay.
3. Self-Serviced Gas Stations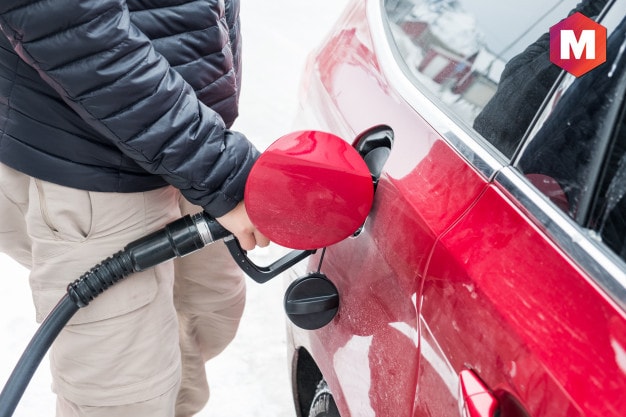 Self-service gas stations enable the refilling of vehicles without any assistance and all by itself. Self-service gas stations have been in vogue in European customers a lot.
The country has more people preferring self-servicing options rather than fully serviced ones. Whereas in the U.S., there are restrictions and not all states come under the purview of operating self-serviced gas stations.
It is a highly debated topic even though the majority of the countries have the feature in prevalence.
4. Supermarkets
Supermarkets are availing of this SST technology the most. Self-serving kiosks are abreast wherein customers are scanning and paying for all of their purchases.
Apart from being efficient, these kiosks are what is most needed owing to the convenience levels of customers. The self-service checkouts have several listings. It includes language applications assisting foreign customers while shopping.
These kiosks save time, thus enabling the employees to get additional tasks done. From restocking shelves to checking after the customers during shopping. By putting the mandate of no chatting to allow more customers to fill up what they need.
5. Automated Technology in Hotels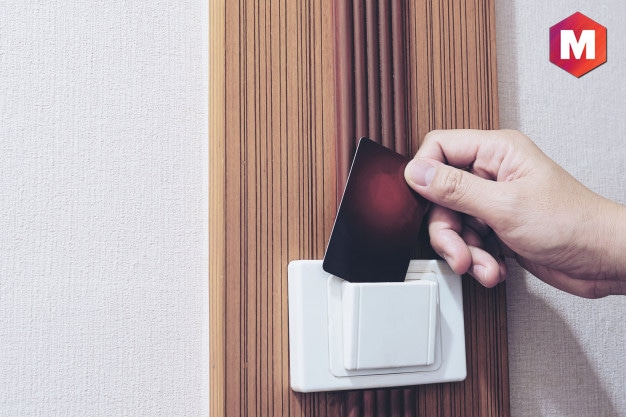 The hotel industry has been gaining steam due to the induction of self-service technologies. Hotels have slowly opened up to the new trend of automated chatbots or customer service representatives.
The guests' check-in and checkout have been a grueling aspect that is time-consuming and often leads to inconveniences.
A precursor to one of the best experiences of living in the best hotel is the check-in formalities. Too much dilly-dallying often leads to the guest feeling exhausted with a bulk load of questioning.
Digital kiosks are overpriced. Here come the chatbots whose services are mostly streamed through the hotel's indigenous websites. The hotel check-in process is speeded up without even waiting in queues.
6. Self-Parking
Self-serviced parking is preferred in most cases. It stands true for airport parking. Self-service kiosks entail drivers with the allowances of checking in & out through automation.
Thus, assisting passengers through the check-in counters right on time to board their flights. The automated system functionality betters experiences through the usage of quicker ways for reaching the designated destination.
Especially true for air passengers making ways of parking simpler. Thereby reducing much of travel-related stress.
7. Self-Ordering Food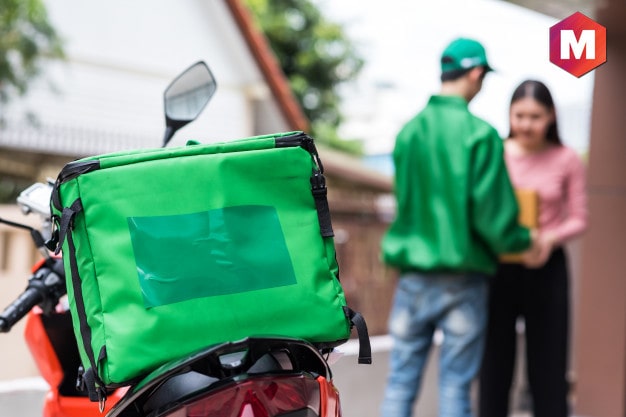 Restaurants are catching in on the growing trend of self-ordering. It has benefited the customer servicing. Self-servicing technology has come to aid in improvising operational standards and efficacy.
Thus, customers no longer need to wait in long queues to collect their orders. Self-servicing has been associated with several biggies in the food business. McDonald's being one. McDonald's incorporated this trend back in 2003 that started as a test run. A kiosk adopting self-service technology in the U.S. market.
Cut to 2020; this trend will sweep the country with plans of implementation in the offing for all across the U.S. Never having to bargain for that extra piece of fry to munch on.
8. Post-Offices
Advancements in self-service technologies are meeting the digital gap. Post offices across the world are heavily into investments to bridge the divide.
The eventuality of the disappearance of post office bearings like postal stamps and lettered mails is debated. But on the contrary, undeniably the service experiences are changing.
The trends are highlighted in Canada and Singapore Posts. Wherein sending packages or tracking e-commerce deliveries by queuing up is not mandated.
9. Museums & Art Galleries
Museums and art galleries have delved deep into creating kiosks. These are crucial to curating experiences rich in history, thereby engaging the clients all the way more.
The variability in their offering from ticketing, exhibits for informational exchanges, guided tours to wayfinding all are attributes that are drafted as per relevance.
The kiosks are set up in the perfect spot to enable maximum traffic reach and are integral for an exhibition to work.
The purpose must be clearly defined to portray the efficacy of the kiosks. Without which the same reflects wastage of funds without any proper directive.
10. Self-Servicing Ticketing Desks or Kiosks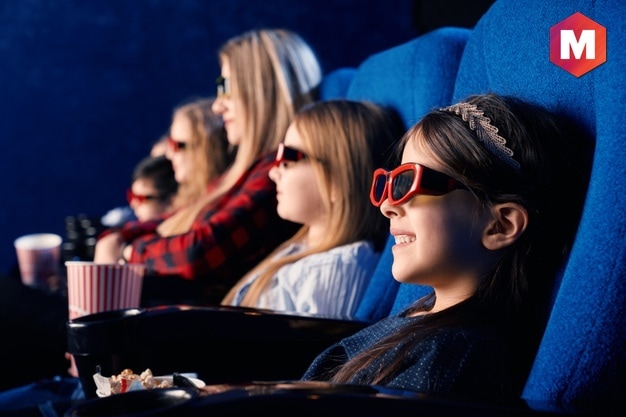 The movie theatre kiosks are a great example of self-servicing technology utilized to the core.
A movie theatre is made to be more profitable owing to the engagement of the theatre kiosks. This could be programmed charting loyalty initiatives to the collection of customer data.
Assisting theatre goers who arrive late, the ticketing kiosks are of great help, from aiding in selecting the kind of movie to check on showtimes, finalizing the seating to paying for tickets. All is done in a matter of a few seconds.
The hassle of getting ready super-fast to book in the perfect seating is no more a worry, thanks to these kiosks.
Here is a video by Marketing91 on Self-service technologies.
Conclusion
Self-servicing technology has been booming. The market has a deep-rooted connection with service automation.
From restaurants, retail shops to public vistas have witnessed the incorporation of technologies related to self-servicing. The implementation has improvised customer service standards and has aided in the reduction of costs.
Self-servicing is the future of the service industry wherein getting things fast is the way to go.
Which one would you prefer in between Self-Service Technologies and Interpersonal Services?
Liked this post? Check out the complete series on Business