The technology consists of various methods, techniques, skills, and processes used together to make a work or task easy. Technology is used for reducing manual work, creating in abundance, make work fast, and searching for new dimensions. Technology can reach where humans can't reach and do a task which is difficult for an average human to do. Just take an example of accounting.
Humans have been doing this work finely before the intervention of technology. But think again, were they doing it better than technology. A calculation that a human brain does in several minutes, can be done in a few seconds with the help of technology. Besides this, human brain gets tired after working for few hours and have high chances of making mistakes whereas, technology does not get tired even after working after long hours plus there working is not affected by emotions, unlike humans.
Above points clearly mentions that technology has edge over human brain. That doesn't mean technology does not have any disadvantages. Like everything, technology is also not perfect. It becomes useless after its battery drained out and it needs supervision of human to work in control. Hence technology can never be above human brain.
This is all about technology and its pros and cons. Now, look around you and count how many electronic devices you can see. If you are in office, you can notice that there is a machine for every single task from brewing coffee to copying sheets and if you are in a kitchen, you will find a machine for every small task from kneading dough to bake your cake.
Therefore, it is clear that technology has become an integral part of everything. In this article, you will learn about different types of technology in existence with their uses.
1) Network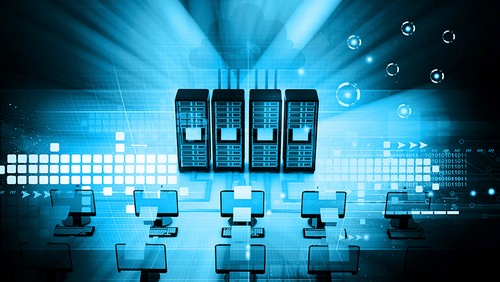 All of spend almost 80% of overtime browsing internet. But have you ever wondered how things happen on the internet? How your email reach another part of the world within nanoseconds? How can you Facetime with your friends living miles away from you? All of this is possible because of network technology.
Network technology lets you share data between different information systems. You can send videos, audios, and text files because of network technology. Network technicians also known as network engineers are responsible for maintaining, installing, maintain, and troubleshooting these networks. Wired networks, wireless networks, Ad networks, and Mobile Ad Hoc networks are examples of different type of network technologies.
2) Information :
Information technology is a type of technology that deals with computing. It includes software, hardware, telecommunication, basically, all those things which are required for the transmission of information and make communication possible.
There is one IT department in every organization which deals with all the work related to computers and makes sure smooth and disruption-free communication among the users. Information technology also involves the management of data in all its forms like image, video, data files, or audio form. Information sector also works on the security of the network of an organization.
3) Internet of Things is part of Types of Technology :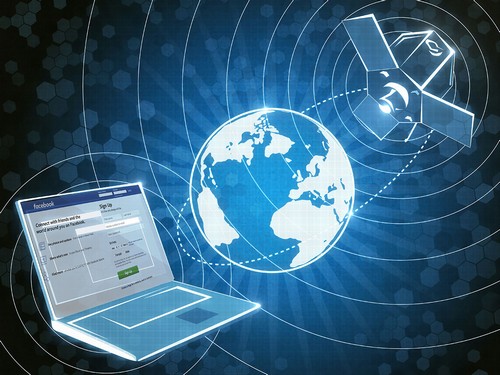 The concept behind "Internet of Things" is to make connectivity possible between all existing physical devices. So that every physical device can connect to the internet and can identify themselves to other connected devices.
This technology makes the use of other technologies like wireless technology, sensor technology, and QR technology. Now, objects are not only related to their users but they are connected with other objects and databases around them. People usually think that connectivity is possible with the help of smartphones, laptops, and tablets only. But with the help of the Internet of Things (IoT) every existing device can connect with other devices. Therefore, turning the physical world into a big information system.
4) Sensors
Before learning about sensor technology, let's first know about what is a sensor? A sensor is a type of device that can detect and react to any type of input from the physical environment. The sensor reacts to inputs like heat, light, moisture, motion, or pressure etc.
The output of these sensors is a kind of information that human can understand. There are different types of sensors like motion sensor, proximity sensor, touch sensor, and photosensor. These sensor technologies are being used for different purposes.
One example of sensor technology is the proximity sensor. This type of sensor is being deployed in vehicles to alert drivers about the closeness of other vehicles or other things. Because of proximity sensors, the number of accidents on roads have reduced and driving has become safe for drivers.
5) Energy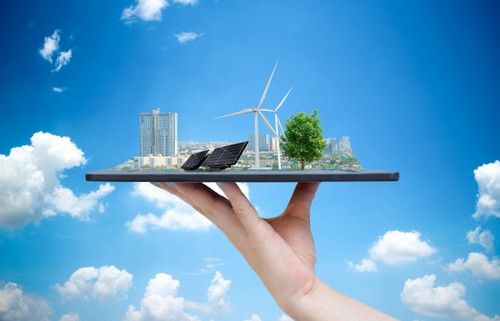 This type of technology deals with all types of technorenewable and non-renewable energy technologies like water energy, nuclear energy, bioenergy, wind power, hydropower, solar energy, fuel energy, thermal and chemical energy.
Energy technology deals with safe, efficient, environment-friendly extraction, conversion, transportation, storage, and use of energy resources along with making sure fewer side effects on the environment and its inhabitants. Energy technology is an important branch of technology because many other technologies rely on it.
6) Transportation
This type of technology implies to machine and tools used to solve the problem of carriage of human and goods. The transport technology has evolved from horse-carts to cars, bikes, trains, trucks, buses, ship, airplanes, and rockets. Along with the transportation means infrastructure for transportation has also evolved tremendously. Now, we have roads, rail tracks, bridges, tunnels, airports, and ports. This all has become possible because of transportation technology and the future of this technology is also very bright.
7) Architectural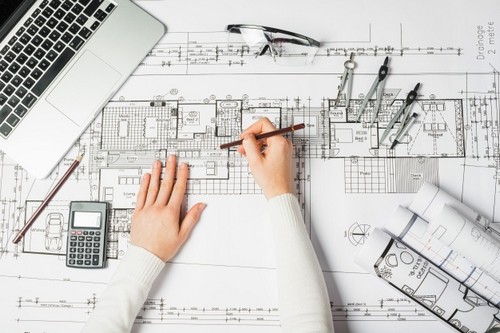 The architectural technology deals with the applications of designing buildings and science behind the construction and various technical issues related to it. Architecture technology consists of various industries like material manufacturing, building engineering, construction, residential contract, and real estate.
8) Agriculture
Agriculture has always been an integral part of human's life since ancient times. In old times, people were accustomed to doing everything from plowing, sowing to harvesting on their own.
But with the passage of time, their methods also evolved and nowadays, agricultural operations work differently because of the introduction of technologies like sensors, machines, devices, and information technologies. These technologies let businesses become more profitable, safer, efficient, and environment-friendly.
9) Entertainment and Media
Entertainment and media technology deal with manufacturing or creating something to enhance the entertainment experience. The entertainment industry is so broad and there are hundreds of entertainment's methods. Technology plays an important role in the enhancement of experience. Take the example of producing a song. It requires various technologies from recording, composing, and shooting a song.
10) Industrial
Industrial technology is a branch of technology that deals with the use of industrial and manufacturing techniques to make the work of production faster, simpler, efficient and profitable. This field provides employment for creative and technically proficient peoples. Industrial technology involves the production of heavy machinery to a small screwdriver.
11) Medical Technology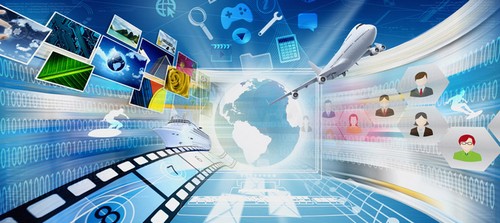 Medical technology is a wide field where technology plays an important role in sustaining health. Medical technology becomes part of an individual even before he/she is born. From pregnancy tests to ultrasound, involve medical technology. The medical industry is the most important industry out of all other industries. Medical technology also involves areas like pharmaceuticals, biotechnology, and information technology.
12) Clothing technology
Clothing technology has evolved exponentially in the past few decades. First, because of the demand for different and stylish clothes. Second, because of the development of machinery to produce such clothes. Clothing technology consists of manufacturing, designing and creating material to produce clothes. Industrialization has revolutionized the way clothes designed and produced. A lot of the hand-made crafted goods are replaced by goods produced using machinery.
13) Science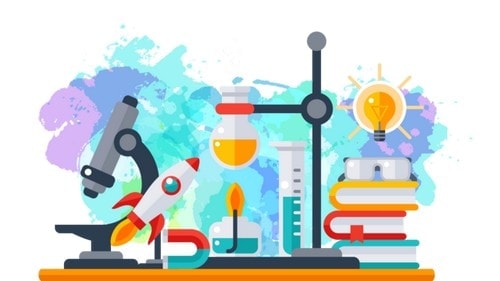 Science is the mother of all other technologies. All machinery and technology work on the principles of science. Science has changed the way human lives. The field of science is based on research and continuous research assures a bright future for humans because of science. Science has let the emergence in health care, commercial products, and environmental protection.
14) Assistive Technology
This field of technology works for people with disabilities. All equipment, devices, software program, which is used to enhance, maintain, or modify the functional capabilities of disabled people are given by assistive technology. This technology helps people who face trouble with speaking, writing, remembering, seeing, hearing, pointing, walking, learning etc.
15) Robotics
The field of technology deals with designing, building, and maintaining robots or other similar machines. Robots work on artificial intelligence technology. They are smart highly developed intelligent machines perform various tasks that they are designed for and reduce human work. People who work in the robotics industry are divided into two categories. First, robotic engineers who design and build robots and others are robotic technician whose job is to maintain robots and handle them.
16) Space
Space technology is sub-part of space science or aerospace industry. It is used in space flight, space exploration, and satellites. This highly sophisticated technology consists of space stations, space crafts, satellites, equipment, procedures, and support infrastructure. It is an integral part of human life and is used in areas like remote sensing, weather forecasting, satellite telecast, and GPS systems.
17) Artificial Intelligence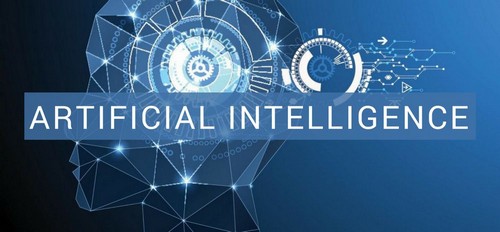 The principle behind this field is to make computers, machines, or software to think in the same way a human being thinks. Artificial intelligence uses the ways a human brain thinks, acts, learn, and make a decision and the outcome of this study is used to develop artificial intelligence of machines. Various fields of education and science such as psychology, biology, physics, computer science, linguistics, engineering, and mathematics, contribute to this field of technology.
The above were all the types of technologies used by businesses and which are gaining a lot of traction in the business world.
Thank you for reading our article about list of information technology types with examples.
What do you think? leave a comment how technology help your business!
Liked this post? Check out the complete series on Business