As the world is moving from industrial age to information age, our needs and demands have also altered with time. Technology is considered a process and a product. The benefits of technology are omnipresent in the digitized 21st century. It is an application that integrates skill and knowledge to manufacture goods or provide services.
It is a variable term that also means the inclusion of machinery and tools that an individual can use to change resources into any item they need. Technology is considered a key that facilitates change in-universe because new inventions have a way of altering the present equations dramatically.
The last ten to fifteen years has seen tremendous advances in the field of science and technology. With time, it has become crucial to adapt to the change brought about by the revolutionary concepts because it has the power to resolve problems.
Remember it was the invention of the electric bulb and electricity that has helped in introducing internet connection in our lives. At this stage, the internet is not a luxury, but a necessity as our everyday life is fully dependent on it.
Technology well-applied is no doubt beneficial for human beings as it helps us to stay competitive by creating and employing relevant products and services.
1) Technology has offered access to information
Access to information is one of the most important advantages of technology. There is a vast amount of knowledge in the world, and you just need an entrée.
It has become possible to find relevant information because of advanced and latest technologies like broadband internet. Devices like a computer, laptop, smartphones, tablets, and iPad are being used by individuals to research several platforms that are available for users like Wikipedia.
Great content with lots of data and information are published in portals and has proved to be an immense help to interested people who have been seeking viable information.
It is the technology that has made it possible for a person to gain information from anywhere and everywhere in the global arena.
Are you on a train or are you travelling by car to a far-flung place? Do not worry if you have an internet connection as it is possible for you to derive the necessary information easily.
2) Technology encourages creativity and innovation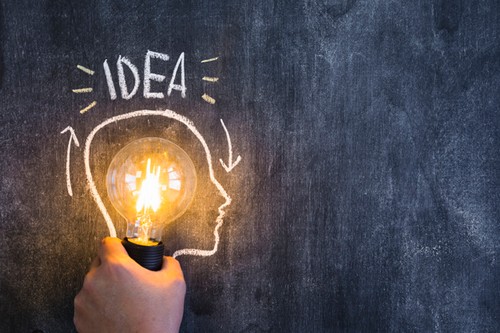 Technology helps in simplifying the way of accomplishing tasks most conveniently. Its implementation has made impossible tasks look achievable and possible.
It has been designed to create specific solutions to a problem. If you are looking for advantages of technology, then remember it encourages creativity and innovation.
There are several platforms which offer funds to creative developers. If their ideas are viable, it is easy to generate capital through these portals.
Technology innovation has resulted in new jobs and opportunities. Workers are creating innovative ideas with the help of business technologies. These are used for expansion plans and growth.
There are several companies and online portals that reward employees and individuals, respectively, who come up with creative ideas.
There are social networks that encourage interaction and socializing between creative employees, and this ultimately leads to an exchange of facts and information via brainstorming.
3) Advantages of Technology includes better communication and information
Technology has opened the doors for growth and productivity because of advanced communication tools. Is progress even possible without communication technology?
We have been blessed by many tools and technologies that have made our lives easier and better, for instance, Wi-Fi technology, mobile devices, computer, messaging applications, e-fax, and social networking sites.
If you are looking for benefits of communications, then remember that it has opened channels for constant contact from any part of the world to any individual. Business entities have integrated several technologies so that interaction and sharing of information between employees can become easier.
Virtual communication tools have proved a blessing as people do not have to go to meetings every single time. Instead, they can handle all communications via tools like Skype from the comfort of their office.
4) Technology offers ease of mobility and convenient transportation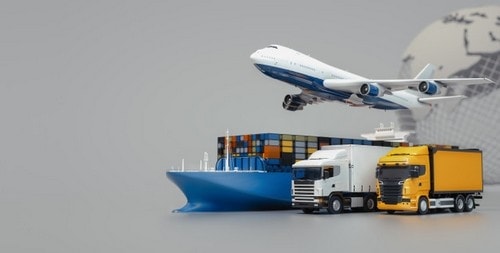 Modes of transportation have been evolving with time, and this has been made possible by integrating advanced technologies into the system. Remember the days when people used to travel on horses and in carts but with time moved to cars, buses, helicopters, and aeroplanes.
Did anyone ever believe that it was possible to travel in the air via aeroplanes and that long-distances could be covered in minutes? If you are looking for benefits of technology, then ease of mobility and convenient transportation is surely one of them.
Usage of tools like computers and internet and automobiles and vehicles have eliminated boundaries set up by time and space.
5) Technology has improved housing facilities and lifestyle
An important benefit of technology is that it has been able to improve housing facilities and lifestyle. The architecture of our houses has also undergone a huge change over the years.
People with ample finance can afford glass homes, penthouses, floating homes, and with smaller incomes can opt for mobile homes or smaller flats.
The appliance which we use at our residence, for instance, refrigerator, iron, air-conditioner, cooking appliances, microwave, and electric gas is meant to make life easier. With time technology has evolved and simplified our lives to a greater degree.
6) Technology has improved entertainment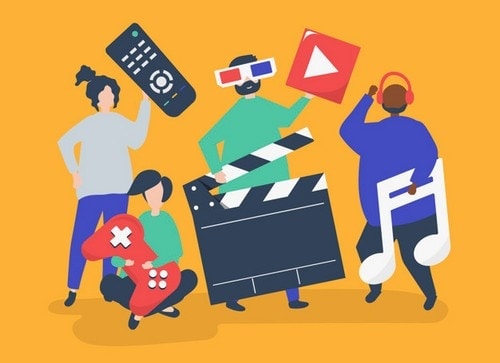 Everyone needs to chill and relax periodically to unburden himself and what better way than entertainment. If you are looking for advantages of technology, then its impact on the entertainment industry has been enormous.
Music systems, video games, visual mediums have all played a significant role in changing the face of entertainment.
Easy access to the internet has widened the horizons and has placed most forms of entertainment at the tip of an individual's fingers. The modern technology tools like scenery fabrication, animations, and sound have helped to achieve further advancements in the entertainment industry.
7) Technology saves time
An important benefit of technology is that it can save ample time. Automation has helped in making machines smarter, and they can now be operated manually.
Smarter and automated machinery indicates better safety and quicker dealings. The margin of error is also very less, whereas the chances of increased productivity and efficiency are greater.
Technology has offered several marvellous tools and devices to human beings that have helped them to accomplish tasks at a better speed.
We can now use the database to store and safe-keep vital information and gadgets like scanners and printers for better dealings. Modern technology has been integrated by humans to save time and increase efficiency.
8) Technology offers convenience in education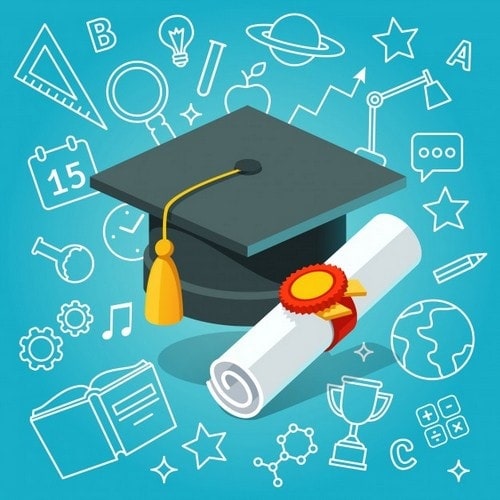 Education is an important part of our life because it provides the base for future growth and success. Modern technology has been incorporated in the education system so that the students can gain access to knowledge from any part of the world via online mediums.
Tablets and computers are now an integral part of the system that learners use to become more efficient in their approach. Advanced technologies have given access to educational material on online library via websites and mobile apps. There is now no need to go to a physical library for gathering relevant information.
9) Technology in the health industry
Health wealth is a very common proverb, and we cannot forget the impact of technology in this industry. It has increased our lifespan and additional gifted years as a bonus.
Technology advancements have helped to minimize the mistakes made by human error, and this has proved a benefit of technology.
Stress, anxiety, and work overload has a direct impact on doctors and medical practitioners but not on equipment and devices which are used to reduce patient's pain and improve their condition.
Various devices have been developed with the help of the latest technology that works as health apps an can easily monitor several conditions like fitness, weight, and health.
10) Technology in social networking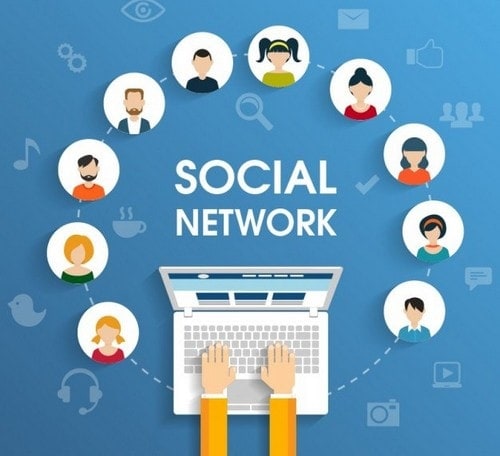 This is the era of technology, and one cannot ignore its impact on our day-to-day life. If you are looking for benefits of technology, then look no further than its involvement in social networking. It is a powerful tool that has helped to maintain connectivity between individuals.
Users of social networking portals can chat, share, and interact with each other. Yes, you can maintain relations with old friends but can also make new friends through this medium.
11) Technology for Artificial Intelligence
Artificial Intelligence is a new concept that has been developed with the help of advanced technologies. The concept is on a rise as most of the industries are integrating it in their systems. The reason for its popularity is that it has the power to bring about a complete change in our workings and dealings.
Drones and robots are used for collecting sensitive information, and it has helped the governments to make viable changes in their defence system. What is the advantage of a human over others?  It is the mind which is capable of thinking, processing and acting on it.
If you are looking for benefits of technology, then remember Artificial Intelligence Technology is a sign of a new revolution because it can think and act on it.
12) Technology and human relationships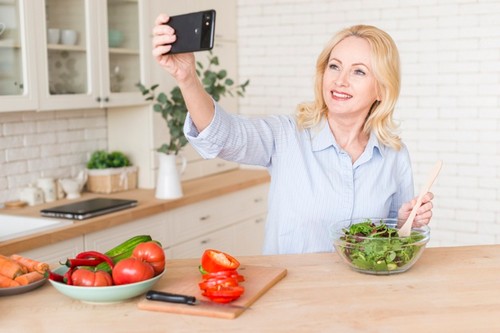 Technology and human life have become entwined together as it has slowly and steadily made its presence felt in every aspect of our life.
Busy and hectic lifestyle has taken a toll over individuals who are trying to balance both professional and personal lives. Technology has been a help in virtual dating via apps and websites.
It has maintained connectivity amongst friends and family members. In professional front technological advances has helped to track the efficiency and performance of an employee to increase the productivity of business entity.
Summary on the Advantages of Technology
Technology is a system as well as a method that uses scientific knowledge to create products for practical purposes.
In its simplest form, the concept can be explained as the use of a tool for the development and growth of mankind.  Remember, the impact of technology on our lives is ever-changing and ever-growing.
It is about meeting a need by offering a solution to the existing and long-standing problem. We are using technology for work, communication, transportation, securing valuable and important data, education and learning, and scaling businesses.
Liked this post? Check out the complete series on Business