Business Model Canvas is a strategic management template or the structure of a business plan. It enables you to enlist all the building blocks related to the development, management, maintenance, marketing, and selling of a product on a single sheet of paper.
It is used for developing new business models or documenting the ones that already exist. It is a pictorial representation of a chart with a list of value propositions, customer, infrastructures, and finances of a particular firm. It makes communication easy, which further helps in developing new concepts and business ideas.
The right side of the canvas chart represents external customers, and the left side represents the internal business. Both these external and internal factors collaboratively form the value proposition. The value proposition is the exchange value between the firm and its customers.
The nine elements of the business model canvas are-
Key partners
Key activities
Key resources
Value propositions
Customer relationships
Customer segments
Channels
Cost structure
Revenue Streams
This article aims to make a broad analysis of the Business Model Canvas (BMC). All its features, benefits and usages will be discussed to provide the readers with a clear understanding of the Model. Let's start by understanding why using BMC is so important –
Benefits of Using Business Model Canvas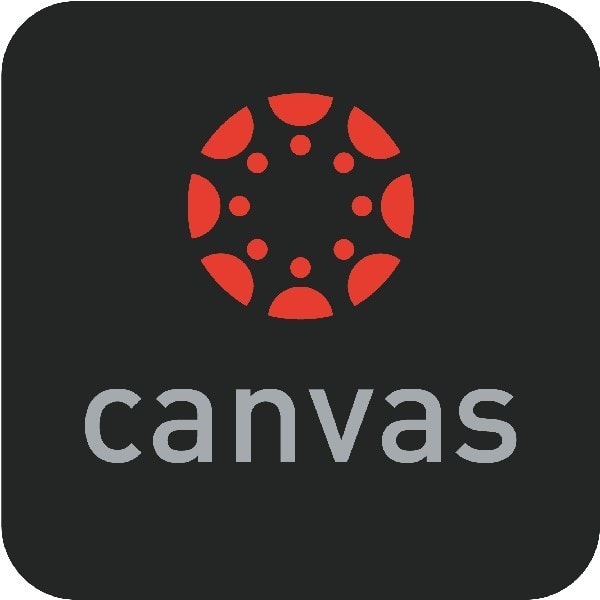 Pictorial representation always helps in understanding the idea clearly.
It helps in developing a broad understanding of the business so that the ideas and strategies can be coherently related and applied.
It focuses on the decisions of customers. It is essential to understand how these influence the use of the existing strategies.
It helps everyone to develop a clear idea of where their business is heading.
How to describe an enterprise's business model using BMC- Business Model Canvas
To understand the application, we need to have a clear idea of how it works. One needs to understand the relationship between a company's infrastructure, offerings, key customers, and finances.
Following is the list of features with a guide on how to use and apply them.
1. Infrastructure
1. Key Activities
It is the most crucial element to execute a firm's value proposition for its customers. It should rightly focus on the business's activities to achieve its value proposition for its customers.
It should also deal with the time consumed, expertise, strategies, technical development, product distribution, etc. Some of the examples of crucial activities include consulting, designing, and web development.
2. Key Resources
These refer to the necessary resources that are used to create a value proposition for the customers. Simply put, these are the essential assets of a company. These are necessary to support and sustain the business.
The vital resources include office space, staff, computers, electricity, internet connection, transport facilities, etc.
3. Key Partners or Partner Network
These refer to the buyer-supplier relationships that the companies develop to focus on the core activities—these help in reducing future risks and in optimizing operations.
External companies and suppliers who help in achieving the value proposition are considered vital partners. Business alliances and joint ventures with both competitors and non-competitors are also regarded as key partnering or networking.
For instance, if the firm deals with dairy products, it needs to have a good connection with animal farm owners and the like for the fresh supply of its products.
2. Offerings
1. Value Propositions
Value Proposition refers to all the products and services offered by a company to satisfy its customers. Every company has a unique value proposition that distinguishes it from its competitors.
The value proposition mainly focuses on better features and services than the ones offered by the competitors. It includes customization, newness, discounts, guarantee periods, price of the products and services, brand status, accessibility, convenience, etc. Generally, the exchange of value brings in revenues.
Value Proposition can further be categorized into:
Quantitative: Price of the products and services.
Qualitative: Customer experiences based on convenience, accessibility, and so on.
How to use value propositions?
One needs to figure out the target audience or critical consumers. The products and services offered by the company must benefit or solve the problems of their key customers.
If a company sells its products and services to another company, they become a vital partner of that company which further helps that particular company achieve a value proposition for their critical consumers. An example would be local tailors and garment manufacturers who sell their products to big malls and brands.
It is essential to set and define a goal that the company is trying to achieve to satisfy its customer segments. It is also crucial to figure out where the company's products and services are placed in the value chain and rank them accordingly.
3. Customers
1. Customer Segments
It is crucial to understand and define key customers or the target audience. The company sets out to achieve its value proposition (products and services) based on them and their needs. The target audience needs to be categorized based on their attributes like the age group they belong to and their needs and demands.
The customer segment should also focus on the number of people who constitute a segment. This will give a micro as well as the macro perspective of one's business.
The various categories of customer segments are:
Mass Market: The company does not need to segment its customers accurately if it follows a mass-market strategy. Generally, these companies attract a lot of potential clients—for instance, a car manufacturing brand.
Niche Market: A company that follows a niche market strategy supports customer segmentation depending on its clients' attributes and specific needs.
Segmented: After a company applies its segmentation based on the attributes and needs of its clients, it further segments them based on their age, income, gender.
Diversify: It is generally a large business that supplies its products to multiple customer segments. Each segment is based on a particular need and characteristic.
Multi-sided Market: Some companies serve mutually dependent segments. For instance, a credit card company serves both its registered users and the suppliers who accept these cards.
2. Customer Relationships
A company must focus on the type of relationship that it should have and maintain its customers. This will help in the sustenance and development of the business. It should focus on three things:
How the company will get potential customers.
How the company will turn these potential customers into regular customers
How the company will grow its revenue for its present customers
There are different types of customer relationships, namely:
Personal Assistance: It deals with assisting through and during the interactions between an employee and a customer. It generally occurs after and during sales. This is also known as in-person (one-to-one) relationship.
Dedicated Personal Assistance: A sales representative of a company is assigned to manage the needs and queries of a specific group of clients. These mainly focus on events.
Self Service: It is mainly an indirect interaction that takes place between the company and its customers. The company aids the customers with specific tools through which they can serve themselves.
Automated Service: It is almost similar to self-service, but it is much more effective. The technology makes it possible to identify the needs and characteristics of each of the customers. As the name suggests, these take place in online platforms. For instance, an e-commerce company that shows products based on the features of the products previously purchased by the customers.
Communities: Some companies create a platform with all their clients to boost interaction between them and the employees. A brand's social media profile with all its clients as followers is an example.
Co-creation: It creates a personal relationship when a customer provides feedback on a particular product.
3. Channels
A company makes use of different channels to deliver its value proposition to its clients. These are the ways through which potential customers come into contact with the company.
A marketing plan needs to be developed for proper identification and utilization of the channels. Effective channels distribute the value proposition quickly and cost-effectively.
One needs to find out where the target audiences are and how they can sell their value proposition to them. The channels include social media, public speaking, email marketing, affiliates, search engine marketing (SEM), search engine optimization (SEO), PR, content marketing, and offline marketing (TV advertisements, radio, distributing leaflets, and pamphlets).
A company can make use of its channels or partner channels to reach out to its customers. It can also use both for a better outcome.
4. Finances
1. Cost Structure
It is the monetary cost of operating a business. A company needs to find out the cost of key activities, key partnerships, and value propositions. There are legal costs too. A company must invest in insurances.
It is further divided into cost-driven and value-driven models. A cost-driven model focuses on minimizing the cost while a value-driven model focuses less on price and more on the value proposition. The cost structure may be characterized by fixed costs, variable costs, economies of scale, and economies of scope.
2. Revenue Streams
It refers to how the company converts its value proposition into a problem-solving element for its customers so that it gets financial benefits in return.
One needs to price the products keeping in mind its efficiency and the overall cost required to set its value proposition (key activities, key partners, channels, and so on). Different methods used for generating revenues are-
Asset Sale
Usage Fee
Subscription charges
Lending or Leasing or Renting
Licensing
Brokerage Fees
Advertising
How to gain revenue?
A company can include features such as pay-per-product (PPP), subscription, dividends, fixed rates, delivery charges, usage fees, renting costs, licensing charges, advertisements, brokerage fees, and so on to gain revenues.
Wrapping thoughts!
The Business Model Canvas fosters discussion, understanding, creativity, and analysis. It is also available in a web-based software format.
If you need some assistance in building your start-up and creating value propositions for your products and services that would satisfy the customers, hope this article helps!
What are your thoughts about the use of a business model canvas for designing and documenting your business and product strategies? Update us with your viewpoints in the comment section below.
Liked this post? Check out the complete series on Business Models