Capital goods are those products or goods that are bought and then again used by businesses or companies for producing consumer goods or offering services that are finally used by consumers. These types of goods are generally viewed as fixed products that are not handily converted into cash.
As one of the key factors of production, capital goods are the inputs businesses use for creating outputs that consumers might use. It is one of four fundamental elements of production along with land, labor, and entrepreneurship. But unlike the other three factors, capital goods comprise things that are made by human beings.
What are Capital Goods?
Definition: Capital goods are defined as man-made products or goods that are further used by businesses for producing some other types of products or services. Such goods could incorporate machinery, tools, devices, buildings hardware, etc.
Capital goods can also be understood as any tangible assets that a business can use to make a product or service that further can be an input for different organizations or businesses to deliver goods for consumer uses.
Key Takeaways
Capital goods are otherwise called intermediate goods, economic capital, or durable goods.
The most well-known capital goods examples can be PPE means property, plant, and equipment. In addition to these, a wide variety of fixed assets like tools, hardware, gear, etc.
Here, you need to understand that capital goods are not the same as financial capital which refers to the funds organizations use for developing their organizations
Many natural resources that are not modified by human beings are not viewed as capital goods
Understanding Capital Goods
As per the three primary factors of production, capital goods along with land and labor are basic elements of producing any product. This characterization began during the classical economics period and has stayed the prevailing technique for classification.
The concept of a capital good is additionally called complex product systems (CoPS) and is understood as the method of production. As per the economic concept of capital goods, such goods refer to the heterogeneous commodities that comprise specific attributes in the form of durable goods utilized in the production process of products or services.
These goods are the specific types of economic goods that are also tangible property. All in all, such goods are used for producing specific types of products or services as per the specific needs of the final consumers within a specific period.
Hardware, devices, structures, PCs, or different sorts of gear that are crucial for the production of different things for sale will come into the category of such types of goods. A capital good owner can be people, families, partnerships, corporations, companies, or states. Any goods or materials that are further used for making capital goods are also understood as capital goods.
Features of Capital Goods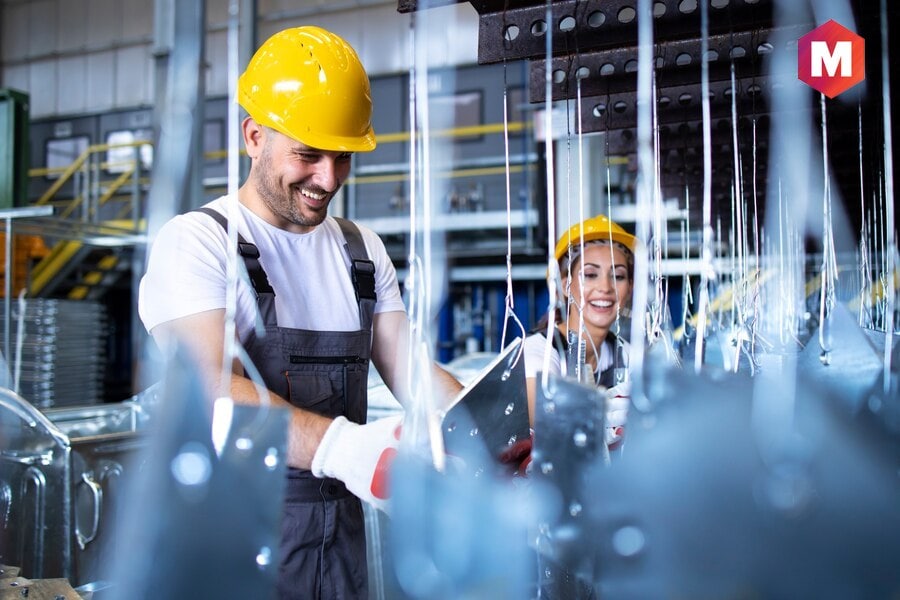 Capital goods can be understood as one-of-a-kind capital-intensive goods that comprise many other types of components. Such goods are regularly utilized as manufacturing frameworks or service systems themselves.
Some of the common examples incorporate hand devices, machine instruments, servers, data centers, semiconductor manufacturing plants, oil rigs, wind turbines, and so forth. The production of such goods is regularly coordinated in projects, with a few groups working in networks or teams.
The lifecycle of such goods commonly comprises tendering, designing, engineering, procurement, producing or manufacturing, dispatching, maintenance, and (here and there) decommissioning as well. These types of products are a central point during the technical innovation process
Most of the innovations whether they include launching a new item or giving a less expensive approach to delivering any existing products have some roles of the capital goods. These goods are a key component of the stock of capital assets or fixed capital. Hence, the capital goods sector plays a vital part in the economic analysis of development, production, and distribution of income.
How Do Capital Goods Work?
Till now it is clear that any man-made durable good that can be utilized in business is a capital good. So, when it comes to their working, you need to understand that capital goods in contrast to consumer goods are utilized for another business or company or production process.
However, capital goods don't go straight into the assembling of other products, as those goods are designated "raw materials".
Instead, a capital good will be an integral part of the most common way of making other products or offering services. Hence, the examples of these goods incorporate structures, furniture, tools, machines, etc. All of these assist with driving economic work in a result-driven manner.
The process of advancements and innovations in capital goods frequently drive business development and can make new kinds of manufacturing or blue-collar jobs positions. While making new capital products, organizations or companies ask laborers to master new abilities and skillsets. Such skilled laborers will for sure be then in high demand in their industry.
In the US, monthly durable goods orders report estimates capital goods production. It is quite possibly the main economic indicator. The U.S. Census Bureau gives the report of durable goods, as it is involved in surveying organizations or companies that transport $500+ million worth of products each year. Such organizations or companies might be members of large corporations and incorporate single-unit manufacturers in 92 industry classifications.
The core capital goods are one of the leading economic indicators that tell how efficiently U.S. businesses are performing economically. At the point when companies request more capital goods, it suggests that they anticipate that production should go up there further shows that the economy and GDP would grow effectively.
Types of Capital Goods
It is not mandatory that capital goods will be just fixed assets like assembling or manufacturing equipment or machinery. The contemporary electronics industry creates a wide assortment of gadgets that come into the category of capital products. Such goods can go from small wire harness assemblies to air-purifying respirators as well as high-resolution computerized imaging frameworks.
Capital goods are likewise created for a wide variety of service businesses. For instance, hair clippers that hair specialists use paints that painters use or musical instruments that performers play are among the many kinds of capital goods that service providers buy.
Here, you also need to pay heed to the core capital goods that are a class of capital goods excluding the aircraft and goods created for the Defense Department. The monthly Advance Report on Durable Goods Orders of Census Bureau incorporates information for purchases of core capital goods- otherwise called Core CAPEX for capital expenditure.
Another such type of goods can be durable goods that are the products having expected useful existence of at least three years.
Examples of Capital Goods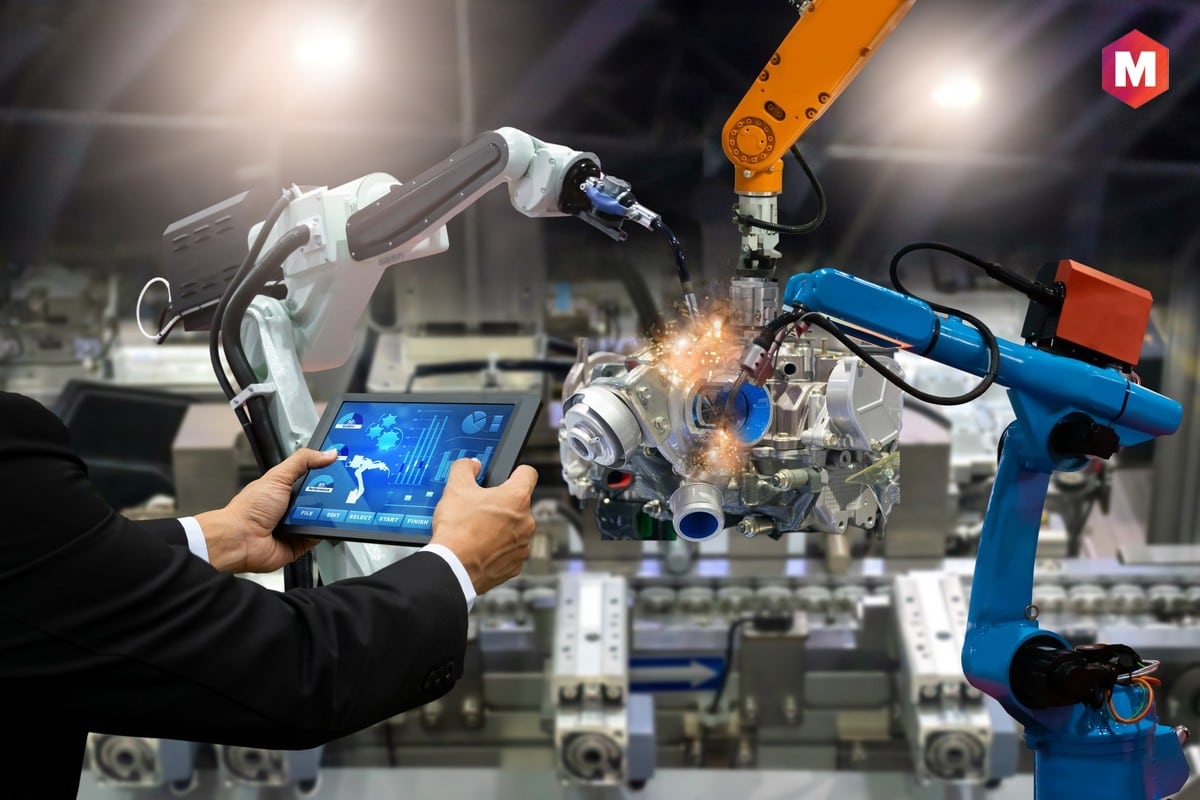 Following are some of the key examples of capital goods that are used in the various industries, plus they are also examples of goods that are both capital goods and consumer goods-
1. Capital Goods
Different types of factories or assembly line pieces of equipment that are used for manufacturing cars and trucks along with the machines and technology are the common examples of capital goods. In addition to these, a wide range of infrastructures like cable and broadband lines or trains also come into the category of such goods. Even the coffee machines used by a coffee shop will also be capital goods.
2. Both Capital and Consumer Goods
Let us now have a look at some of the goods that can be capital as well as consumer goods like automobiles that delivery companies use would be a capital good, but when they are bought for a family, they can be included in the category of consumer good.
When an oven is used by a restaurant then it will be a capital good but when it is used by a user, it can be understood as consumer good. In the same manner, computers can also be used by consumers as well as companies.
Capital Goods vs. Consumer Goods
Capital goods unlike consumer goods are not normally sold to consumers or end customers. Instead, they are used for producing other goods that may be sold to consumers. In addition, you may also find capital goods that can likewise be consumer goods as well, for example, planes that airlines use but also some rich consumers can also use them.
On the other hand, consumer goods are those finished goods or products that end customers or consumers purchase. These products can be of a wide range and some of the common examples incorporate clothes, appliances, milk, etc.
Differences between Capital & Consumer Goods
The motivation behind using capital goods is to help the production of other products that will further be intended for final investments, while consumer goods are purchased for individual and final consumption.
Mostly, companies, businesses, and manufacturers purchase capital goods while end-users or consumers buy consumer goods
Consumer goods are related to their direct demand, as consumers' needs are directly fulfilled by them while capital goods incorporate a derived demand as they fulfill the needs of the consumers indirectly
The cost of capital goods is set by companies while on the other hand the cost of consumer goods is set by suppliers
To sell capital goods, b2b marketing strategy comes into play while for consumer goods, b2c marketing strategies are used to sell consumer goods
Is a House a Capital Good?
A house may be considered as a capital good if a business uses it for producing any kinds of products or services for example hotels. But in general cases, houses are considered as consumer goods because they are primarily purchased for residing in.
Conclusion!
Now, we hope you would have understood that capital goods are the fixed or tangible assets that businesses purchase to further use them for producing finished products or consumer goods.
These goods are not readily convertible into cash, as one business produces them to help other businesses to make consumer goods.
After understanding how would you define capital goods? How useful do you find them in the economic growth of a country?
Liked this post? Check out these detailed articles on
Topic of Terms
Alternatively, check out the Marketing91 Academy, which provides you access to 10+ marketing courses and 100s of Case studies.