The joint venture is a commonly used word in the business environment. A joint venture is a business arrangement where two or more companies get into a temporary legal partnership.
The purpose is to fulfill a purpose, project, or any business activity, and as soon as that purpose is fulfilled, the business venture can be called off.
Therefore, joint ventures are short-termed, and as it is short-termed, there is no need to give a special firm name to the joint venture. All the parties involved in this can participate in using their name. A contractual agreement is signed by the parties involved in the joint venture.
The contract states the obligations, share of rights and liabilities, and the share of profit and loss incurred. Many companies get into a joint venture to explore a new market. Let us learn about the famous ad successful examples of a joint venture.
Examples
Maruti Ltd. Company of India and Suzuki Ltd. Of Japan got into a joint venture to introduce Maruti Suzuki India Ltd. in the Indian market.
Another is between an Indian company Mahindra Renault Ltd. and Bharti AXA General Insurance, where two completely different companies are working together.
It is between Google company and NASA to develop Google Earth.
Between Idea and Vodafone mobile network companies to enhance their mobile network services.
Another famous example of a joint venture between Tata Global Beverages and Starbucks corporation. Both companies came together to set up TATA Starbucks private Limited outlets in India.
Features of Joint Venture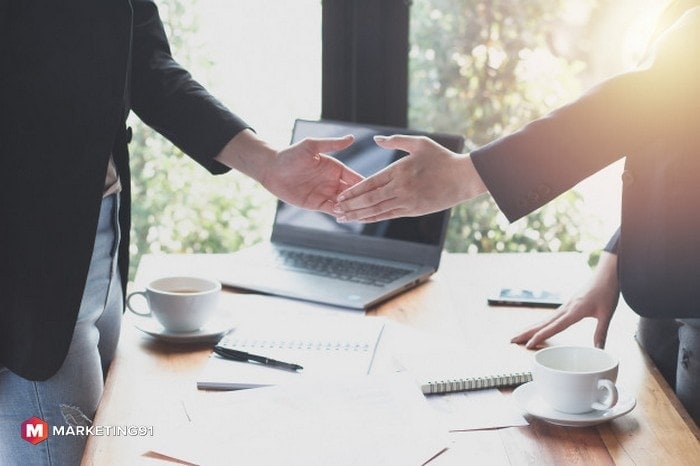 #1. Agreement between the parties involved:
When two or more companies come together, they sign an agreement. In that agreement, they mention to undertake a business together and also define the purpose of the business and declare to bound by it in every situation.
The agreement is an important feature of a joint venture. Without a proper agreement, a joint venture can be considered invalid and might cause problems later.
#2. Companies create synergy in Joint Venture:
Companies involved in a joint venture have different qualities. There are certain qualities that one company has, and others do not, and vice versa. When these companies involve in a business venture, they share the special characteristics possessed by them with each other.
In this way, they create synergies for better results. By making the use of qualities of one another, both companies take advantages of the joint venture.
#3. Shared profit and loss:
Another important feature of the joint venture is the sharing of profit and losses incurred. No business endeavor is free of risks. The risks involved become more when you want to enter a new market.
By getting into a joint venture, you can effectively deal with diversified culture, geographical differences, and increase profit generation and in this way, minimize the risk of loss.
#4. Shared control:
Along with the shared profit and loss, you also share control over the business. You mutually control all-important business endeavors, operations, and other administrative tasks.
#5. Shared Expertise and resources:
When two or more companies involved in a joint venture. They also share their resources, such as technology, capital, and staff. By sharing expertise and resources, innovation becomes possible.
#6. Limited duration of joint venture:
Unlike a business partnership, joint ventures take place for a limited period. Two companies come together for a specific purpose, and once that purpose is fulfilled, the companies can call-off their venture, or they can get into a longer partnership if both companies agree.
#7. Use of advanced technology in Joint Venture:
When two or more companies get into a joint venture. They also share their resources, such as techniques of productions and strategies of doing marketing. Advanced technologies can be used by companies to benefit their business and to create new products.
In this way, the overall cost of the business reduces, innovation happens, and profits increases.
#8. No special firm name:
As joint venture is temporary, there is no need to give a special name to the firm. Both companies can use the brand names that they already have to get into a joint venture.
Objectives of Joint Venture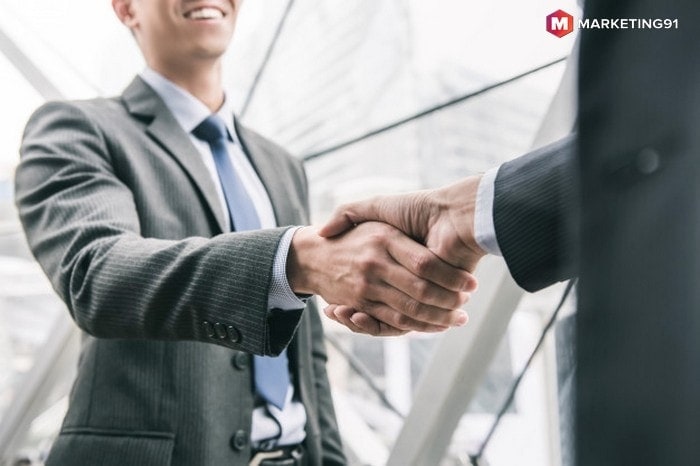 Joint ventures are helpful to gain economies of scale.
Joint ventures help you to enter in a new or foreign market.
Companies can make the use of the qualities of other company to improve their own business.
Resources can be used at an optimum level.
Low risks as an investment in the business are shared so as the loss.
Joint ventures can be a trial partnership.
Advantages of Joint Venture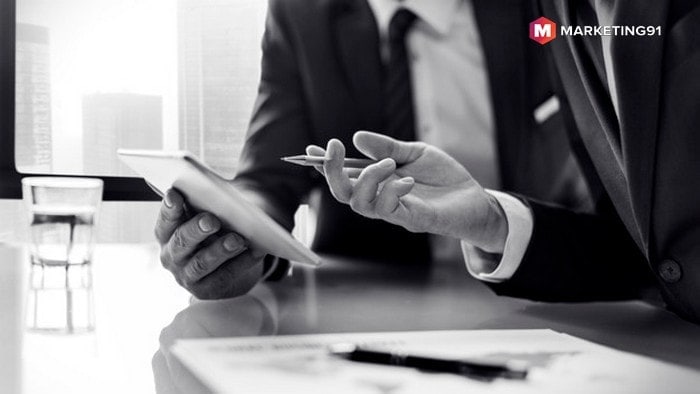 #1. More Resources:
In a joint venture, not only two business partners come together and invest in a business, but they also share their resources. Therefore, they have specialized staff and equipment and machinery required for business operations.
#2. More expertise and business insights:
When two or business partners comes together, they share their knowledge and the expertise that they use to make their business successful, which is not possible when you handle a business alone.
As you get into a business venture for a limited period of time, you can take the benefit to explore and understand the new market.
#3. Helpful in Building business relationships and networks:
Even though joint ventures are for a short period. It gives you a great opportunity to establish new business relationships and create a business network. These relationships can be helpful in future endeavors.
#4. A joint venture is temporary:
A joint venture is not a lifetime commitment. It is a temporary business arrangement between one company and another company.
#5. You can exit Joint venture any time:
It is easy to exit a joint venture as it is a non-core business than exiting a long-term business partnership.
#6. Risks and costs are shared by all the parties involved in the business:
The most important benefit of a joint venture is that the costs and risks involved in the business endeavor are divided among the parties involved in a joint venture.
#7. A joint venture is flexible:
A joint venture is flexible. Therefore, it provides you the freedom to limit your business exposure and to try new business dimensions before involving in them for a longer period of time.
#8. lower costs of advertising and marketing:
As the cost of advertising and marketing activities are equally shared by the parties involved in the joint venture. Therefore, it reduces the overhead of one party.
#9. International joint ventures are beneficial:
An international joint venture is a joint venture between two companies from different countries. International joint ventures provide an opportunity to establish your business in a new country as it reduces the chances of discrimination and creates a place in the market for the company.
#10. Increased potential:
Even though you have limited monetary resources. You can still take part in various business deals as you have partners by your side.
#11. Reduced chances of failure:
The chances of failure reduce as you already have a renowned brand by your side. It will not only reduce the chances of failure but will also make your brand popular in the market.
Disadvantages of Joint Venture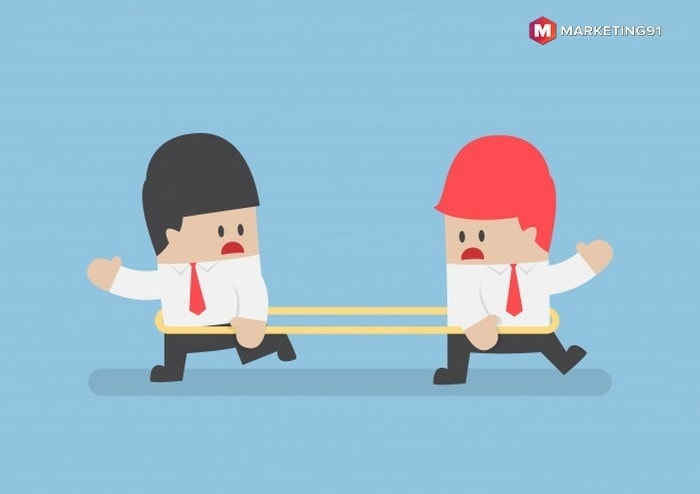 #1. Restricted Flexibility:
There will be times in your business venture when you will have limited flexibility. At that time, you will be required to devote both your times and resources to that venture. In this process, your own business can suffer.
#2. All burden comes on the shoulders of one partner:
Theoretically, it is believed that all the work involved in the joint venture is equally shared by the parties involved in the venture. But most of the times, the whole burden come on the shoulders of one party whereas another party is involved indirectly.
#3. Unclear business objectives:
Sometimes the objectives of a joint venture are not discussed and communicated properly. Unclear objectives lead to an unsuccessful business venture.
#4. Poor co-ordination:
When two companies get involved in a joint venture, then they also share their resources such as staff and equipment, etc. different companies have different work culture and management style which lead to poor coordination among the people working together.
#5. Additional work of planning and research:
The joint venture requires a lot of research and planning, which creates an additional burden on your business team.
#6. Unreliable partners:
There are many chances when your partners don't as they have promised in the initial stage of the joint venture. In such a situation rather than making a profit, you will end up creating a negative image of your company in the market.
#7. Conflicts and disputes:
When two companies involved in a joint venture without serious consideration and paperwork. They end up having a lot of disputes and conflicts which results affect the businesses of both the companies, and as a result, the joint venture becomes a failure.
Liked this post? Check out these detailed articles on
Topic of Business
Alternatively, check out the Marketing91 Academy, which provides you access to 10+ marketing courses and 100s of Case studies.