If you are a franchise owner, or if you are running a small business, then you will always be thinking of expanding your business. God knows, there are enough motivators out there who have made it big, even though they started small. Why can't you be the next big one? However, one challenge which everyone faces when thinking of expansion is business management. How will you manage your business when you are expanding it rapidly?
I don't think any other company can be a better example of business management at a massive scale then McDonald's. Guaranteed, it's a franchise model and franchise models are supposed to work only when they are massive and have many outlets. Nonetheless, McDonald's is now having more than 35000 outlets in the world and is present in 119 countries. If that's not success then what is? So we have established one fact that McDonald's knows about business management.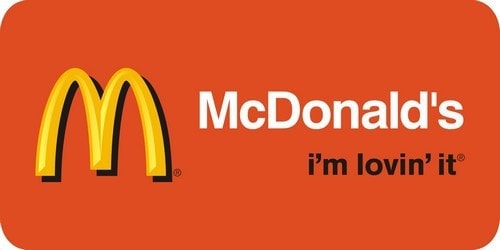 So what are the lessons from McDonald's on managing your business?
1) Focus
One of the strongest aspects of McDonald's is its inviting menu. But have you noticed it from a business perspective? McDonald's menu is very small and focused. It would be having 20 dishes and varieties at the most, and even among that, the burgers sell the most. The lesson learnt is that a small but strong portfolio is enough for massive business, and enough to change the world. You don't need 100 products or a product line like Samsung. All you need are few products which the public loves. However, with a focused strategy, the second point is equally important.
2) Adaptability –
I made a statement above that McDonald's has only 20 options in their menu. But if i compare the menu in the 119 countries where it is located, the menu would be around 3000 dishes strong. This is because McDonald's is ready to adapt. It is a very very adaptable brand. The core products are the same in all outlets – Burgers, fries and coke. However, the taste changes as per the locality it is in. Adaptability is an important lesson from McDonald's. Hamburgers, cheeseburger (US), Chicken Royale (UK), McChicken (India), are all different types of the same burgers, localised as per the local culture. What more do you want in business management? If you want to expand your business, be ready to adapt as per your customers demand.
3) Quality across locations 
Another thing that the customer demands, is quality, and consistency. Without both, you may as well give them a bun with some potato and chicken in it. McDonald's knows this. In a 60 mile area, there may be 120 outlets of McDonald's. But all of them will be consistent in their taste as well as service delivery. That's quality. And the modern customer does not desire for much more. He just wants good quality in his products. Add that quality and value in your products, and you have got a winner in your hand.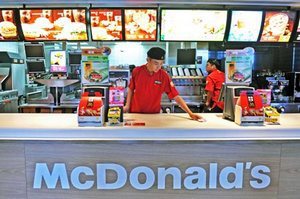 4) Process 
When your business is growing, you can't go too far without involving huge manpower. And managing manpower requires managers. And to manage managers, you require directors!!! (Gets too confusing right, but that's how it is).  You need the right process in place to succeed. Imagine, 35000 outlets, with each selling minimum 100 burgers a day. That's 3.5 million burgers a day. And that's just burgers!! So to manage such a massive business, you need the systems in place to track the demand, the sale and the supply of the product. And you also need to know where there is an issue cropping up, or where supply needs to be ramped up, or which franchise is not performing up to mark? The same can be adapted to any business. If you have the right process in place, (and you recruit more manpower necessary for management) then business management becomes simpler.
5) Strengthening the core of business 
Business not only involves turnover or sales, but it also involves creating a pull for the customer. This is where the core of the business is strengthened. The lesson from McDonald's is that you need to build your brand value, in whichever market you enter. And brand value can be built with the proper use of marketing communications. At the same time, point of contact also plays a major role. Look at any outlet of McDonald's, and it will have vivid colors and an enjoyable atmosphere, something which you will spot and differentiate even when you are 200 meters away from the spot. So, bottomline is that besides only thinking of reaching the customer when expanding the business, you need to ensure that the customer also comes to you, which can be done by using proper marketing tools.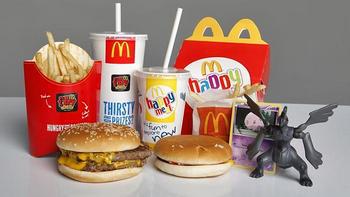 6) Bundling your products 
I have not seen any brand use the bundling concept better then McDonald's. The happy meal bundles the burger with the coke and the fries. What better way to sell three of your products together? Why give only a burger to the customer when he can buy the Burger, coke and fries at a little extra price? But after you add that little extra price across 35000 outlets, that little extra price becomes a lot. So, the lesson from McDonald's is to concentrate on cross selling or up selling your products, so that customers buy more products from you, thereby helping your bottom-line.
7) Standing tall against competition 
KFC, Burger King and Subway are some of the competitors which have dented the market share of McDonald's. As developed countries are becoming more health conscious, and more fatigued of the brand, the overall sales figure for McDonald's is dropping.  But McDonald's is responding smartly by expanding to more and more developing nations and by changing its menu and adding more products like the McFlurry and the coke float to its menu. It is not surrendering its arms even though the competition is tough. The lesson here is that you need a core competency which differentiates you from everyone else. Even today, KFC and Subway cannot match the consistency which a McDonald's outlet offers.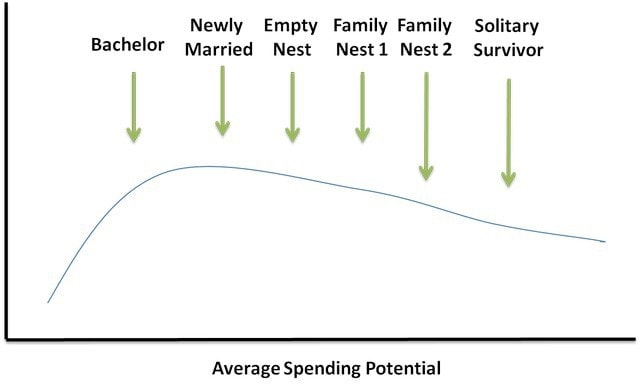 8) Target the Family life cycle 
A strong lesson from McDonald's on business management is that you need to think of the complete family life cycle and offer products according to your customers. McDonald's has the happy meal for small children, it has the McSpicy and such options for youngsters and adults and it has always marketed its outlets as a family place. The marketing communications by the company keeps targeting children and adults alternatively. Thus, if you look at it, McDonald's has a place for each individual, whichever phase of the family life cycle he may be in. You can visit McDonald's when you are small, when you are in college, when you are working, when you have a family and even when you have retired. So target the family life cycle, to get all different customers to visit your business.
Overall, there are many lessons which can be learned from McDonalds for business management. Some of them would be inventory management, cash flow management, demand forecasting and others. However, the above 7 points are the key to looking at a larger picture and creating a massive corporation with a reach to all corners of the world. Bottom line is, if you want to expand, expand like McDonald's.
Liked this post? Check out the complete series on Business