Business management is the process of coordinating and organizing business operations and activities. A business management professional is responsible for helping the organization to thrive by organizing, directing or leading, planning, staffing, and controlling an organization.
Business management is the organization, management, and coordination of business activities. It focuses on the various skills necessary to run a business, like organizing, planning, and analyzing the activities undertaken. A business manager must supervise or train new employees and help the organization reach its aspirations and goals, including its operational and financial objectives. 
What is Business Management?
Definition: Business management is defined as the managerial process of coordinating, organizing, channelizing, and implementing business strategies and activities.
The business management program and business managers are used by organizations for the tactical implementation and strategic planning of policies, practices, procedures, and procedures to use in the implementation, deployment, development, and execution of business strategies and plans.
Business management is necessary to execute the activities of an organization. Having critical skills like communication, delegation, strategic thinking, and communication make an organization successful in a saturated environment in this global business era.
As a business manager, various responsibilities are given to manage administrative tasks. From assisting with the company's marketing program to performing a reliable budget analysis to finding ways your company can reduce costs and increase gain, business management is all about running a business.
What Is Business Management System?
Business Management System or BMS can be understood as the toolset that can assist and empower tactical implementation and strategic planning of managerial guidelines, policies, practices, and processes.
With the help of a BMS, an organization or business can deploy, execute and develop business strategies as well as plans associated with human resources management, business law, consumer behavior, and stakeholders' issues.
It offers a business foundation for their tactical as well as strategic business decisions to meet all organizational objectives to meet customer expectations and needs to optimize productivity and profits of the business.
Business Management Tactics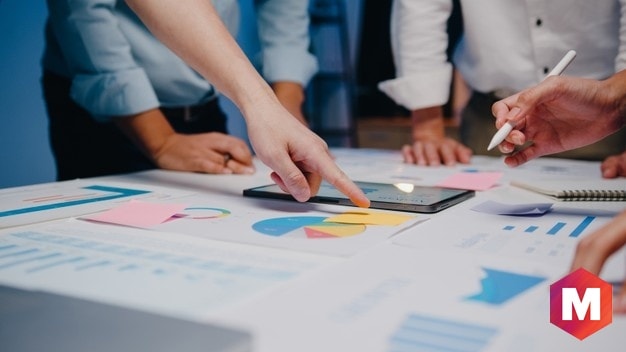 These tactics can be understood as the activities that abide by the business standards of company policies and empower business tasks, strategies, and plans to enable them to meet their goals.
They include guidelines, processes, operations, and procedures as well as practical instructions and directions to help managers and decisions makers control and execute tactical solutions in a result-driven manner. These tactics are crucial in showing how performers can complete their daily tasks and accomplish their daily goals.
Management Styles
There are various styles of management that a manager takes up. The most common types of leadership are the democratic form of management, the autocratic form of management, the paternalistic form of management, the paternalistic form of management, and the laissez-faire form of management.
The democratic management style is used when employees are open to feedback on how the company works and give inputs on various company-related decisions. When a manager takes complete charge of all the workaround and takes up all the decision making on his own, this is called the autocratic type of management.
While creating the best work environment for the employee is termed paternalistic management, letting the employees enjoy complete autonomy and make all decisions without the business owner's insight or interference is laissez-faire.
Why Study Business Management?
A business management degree is essential for aspiring entrepreneurs and business leaders to effectively run an organization. Business management is crucial to take care of the overlooking of employees and the company's well-being.
Apart from providing a holistic academic knowledge on how to pursue a global career, it also offers a broad understanding of critical specific areas like finance and Human Resources.
The manipulation and undertaking of the deployment of various sources like financial, human, and technological resources are significant while running a business. Studying business management as a course helps you do this with ease.
It helps you be a successful manager or a leader. Albert Einstein once quoted-
The leader is one who, out of the clutter, brings simplicity … out of discord, harmony … and out of difficulty, opportunity.
Without leaders, the workplace can become chaotic and complex, with no one to set the right direction of work. Leaders are essential in fostering growth and positivity that helps the company survive and strive towards excellence.
The Need for Managers in an Organisation
A company could run smoothly only if people who are efficient enough oversee the company's process and the work carried out by the employees. Most people don't like to take up the hectic responsibility of doing this, but that's where a leader and a manager come to learn.
Most managers go through formal training to learn the skills they need. Other entry-level managers figure things as they go and learn a lot by doing it. Hands-on practical experience managing a business can impart enriching learning in honing leadership skills.
What is a Business Management Degree?
Business management courses offer a versatile degree program to help course participants prepare for a wide variety of industries.
All kinds of businesses and industries need best business practices to run smoothly and optimize their profits. Therefore, a professional with a business degree can work in almost any industry.
Some of the industries you can work with a business management degree are Finance, Marketing, Manufacturing, Healthcare operations, Nonprofit, Retail, Private companies, Government, etc.
Why Choose a Business Management Program?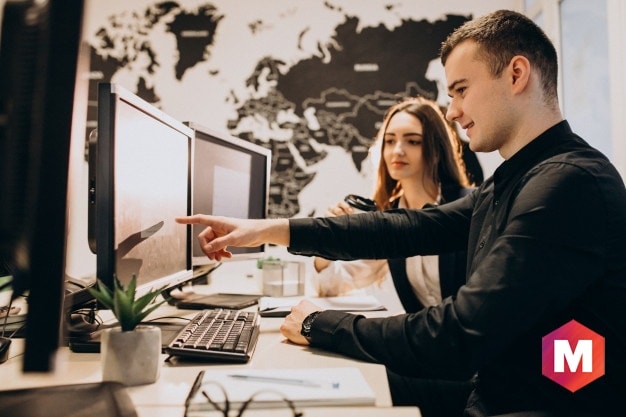 1. Developing Key Management Skills
The key highlight of studying a proper business management course is that the skills and techniques of management that you learn let you be a valuable asset to any kind of organization that you step into. It helps build a specific skill set that enables you to respond to challenges in a brilliant strategic way and adapt to the fast-paced changes and developments in the business society.
As a business manager, this makes you take up more informed decisions considering the various ethical, economic, and social implications that people in the organization might face
Some of the essential business management skills include:
Critical and strategic thinking
Communication
Problem-solving
Organization
Presenting
Reporting
Leadership
Project management
2. Employability after Business Management Programs
Graduate students with a business management degree are highly desirable to organizations. As a business student, the student has highly desirable transfer skills and a substantial basement of knowledge, something that potential employers look out for in candidates and need.
Progressing in your business management career shapes you further and helps fine-tune your specialized area of business that interests you. A wide variety of job opportunities are presented for graduate students of business management like:
Management
Consultancy
Marketing and Advertising
Human Resources
Retail and sales
Finance
3. An Introduction to the Business World
Being a graduate of business management helps you learn a thorough understanding of business and management's core values and elements.
Even with no prior experience, it helps you gain more insights into market trends and industry reports from scratch.
Hands-on practical implementation of the learned academic theories boosts the morale of graduate students.
This makes you more confident once they enter the business world arena.
4. Being your Boss
Apart from career opportunities like never before, studying business management also helps you become an entrepreneur. Knowing the various nuances of managerial skills and the insights into the core elements of running a business makes you a fantastic entrepreneur. It opens up the door to start your own business.
It is easier to pitch ideas to the big shots as a graduate student as there is more accessible access to conferences and seminars. Such help and learning from those in the business world can add more inputs to your learning.
5. Learning about Multiple Disciplines
A business management degree not just boosts your career but also offers a variety of career options. From Human resources to entrepreneurship to finance and service operations, a wide range of areas are taught in business management, prepping you up for various career choices.
This makes you a more holistic and all-rounded student with a vast and diverse insight into how businesses work.
Profile of a Business Manager
A business manager's primary responsibility is to manage administrative tasks. It involves budge framing, assisting with marketing programs, creating training methods, and other activities that include anything to fulfill the aims and goals of a company.
An acute understanding of various concepts like Human Resource management, business administration, accounting, marketing, finances, and more are required.
Overseeing operations, reviewing contracts, and improving productivity levels are significant responsibilities given to a business manager.
1. Salary
In today's high-end business world, managers are in great demand, especially with the advent of online commerce. An average salary of a well-experienced business manager ranges from anywhere between 7 or 10 lakhs p.a.
2. Educational Requirements
Most companies prefer employee managers who have had an official degree from a business school. A bachelor's degree in business administration, accounting, finance, or marketing is well picked. There are other certificate courses too that can help me get a job as a business manager.
It is necessary to make sure that an MBA is acquired in your career at some point to level up the position.
3. Skills Needed to be a Business Manager
Strong analytical capabilities are extremely important. This is required to foresee the demands and issues that a company might face and come up with smart solutions to them.
Working with other people and coordinating a team is an important skill that every business manager needs
It is necessary to inspire employees, motivate them during tough times, and run an organization smoothly. Apart from such qualitative skills, accounting skills are necessary to make sure you can take care of your company's budgeting every month.
4. The Demand for Managers
Managers are highly in demand today. The opportunities for managers are broad and endless. Working as a manager doesn't limit to only one type of industry. Any kind of workplace needs leaders, and you could step into a variety of entry-level managerial positions.
A few examples of these entry-level manager positions include:
Assistant store manager
Sales support manager
Assistant office manager
Customer relationship manager
Shift manager
5. Typical employers
There are a variety of industries as diversified as chemicals, real estate, utilities, fashion, health, grocery, construction, etc. All these require functional managers to run the business smoothly and have a good understanding of systems, efficiency, and operational problems. The private, public and voluntary sectors offer opportunities in management and analysis roles even for entry-level managers.
It is a highly practical and necessary course and skill that provides an excellent grounding in managing and running businesses. It develops vital communication skills and provides a platform to explore creative ideas and understand how organizations work. This makes business management something that every leader needs to understand.
6. Job options
Some of the jobs directly related to business management degrees are
Corporate investment banker
Project manager
Actuarial analyst
Business development manager
Risk manager
Stockbroker
Supply chain manager
Chartered management accountant
Data analyst
Arbitrator
Business adviser
Business analyst
Data scientist
Forensic accountant
Insurance underwriter
Some of the jobs where your business management degrees would be useful are
Construction manager
Human resources officer
Marketing executive
Costs lawyer
Retail manager
Sales executive
External auditor
Systems analyst
Urban designer
Logistics and distribution manager
Environmental engineer
Mortgage adviser
Business Administration vs Management
Business management is associated with the human aspects of running a business while on the other hand, business administration also incorporates personnel management alongside the daily running and long-term strategic goals of a company.
Business management degrees cover topics related to human resources, logistics, information systems, and communication while business administration degrees focus on the technical aspects of planning and execution.
However, the core courses that are common in both business administration and management programs are the topics of finance, accounting, economics, and marketing.
Conclusion!
Business management degrees are useful in effective understanding of business organizations and subject-specific knowledge about markets, finance, customers, operations, IT, business policy, and communication strategy for effective management of a business.
Business management classes help professionals, managers, and leaders understand organizational behavior and structure, creative approach to problem-solving, financial analysis, analytical and critical thinking, and result-driven sales management.
How effective do you consider business management degree programs in empowering professionals to learn and manage businesses effectively?
Liked this post? Check out the complete series on Business