Definition
Resource management is the process of scheduling, pre-planning and allocating your existing resources to maximize efficiency.
A resource is anything which is required to execute a project or task. This can be the skill set of the employees or the learning curve of the software. For example, if you are planning a meeting, few resources which are involved in the meeting include scheduling the staff for the meeting, outlining the agenda to be discussed, materials required like presentation screen, laptops, project reports, etc. and such things.
Importance of resource management
1. Maximization of resource efficiency
Resource utilization is everything about making the most out of the available resources. It is the percentage of the resources' busy time or working time within a specific stipulated time or period. Utilization of resources is an essential metric in understanding whether or not your resources work at maximum efficiency.
Planning of utilization is one of the essential things to consider if you are planning your team as well as its resources. It is very crucial if you're resources have concurrent tasks. It is also essential if they're working on multiple projects at the same time.
It provides with an insight on the availability of resources and helps you to find the best match between your resources and the tasks that you have to complete.
Adverse outcomes can be obtained because of both under booking and overbooking. For example, if people experience more challenges, then they also feel more positive as well as engaged in their work.
This means that the team should feel challenged to be more productive. On the contrary, it has been found that overutilization of resources and an intense workload will lead to work burn out. However, research has shown that when managers carry out these management practices which promote job control, it minimizes the risk of job burnout.
Utilization can also be used to plan other resources which are nonhuman. For example, you can track the efficiency of the machinery or its downtime. This will help in long-term planning and will allow solving a problem in its initial stages. If you know that a specific machine is to be used extensively, then you can already make arrangements for replacements and repairs.
2. Getting a microscopic as well as a macroscopic view of your project
Project management can be tricky because offices are present in different locations, and multiple projects are going on with numerous various resources with different tasks. It would not be possible to manage without resource management.
You will obtain an overview of everything and everyone with the help of effective resource management strategy. That overview will give you control over what is going on in the project. It is suggested to use in the concept of divide and conquer. You have to divide your plan into multiple views and manage every resource in every aspect.
Then you have to finally take a look into the general resource planning to see everything is adding up correctly. It is essential to have an overview of everything in project management because you will be able to see what needs to be done and by when is it needed to be done.
Getting an overview also helps you to track the progress of the project and the team, which will help you to give better visibility and keep you up-to-date. You can also see the efficiency of your team and resources, and you can make proper and improve predictions for future projects. It gives you more control and helps you to conquer all the necessary tasks.
3. Preventing miscommunication mishap
With the help of resource management, all the resources, including human resources, can view their tasks. Every project manager will be able to see how the resources are allocated, which implies that planning is transparent in both ways.
There are both theoretical and practical reasons why you should have an open process of resource management. Misunderstandings are not avoidable, and this is true, especially if you're working in a company where multiple project managers are scheduling resources with one central to having live updates. Resources often get overbooked, and task statuses will have to be changed again and again.
Resource allocation will cause a long list of emails and important information missing. Communication to stakeholders is a mess because you can never be sure when your result sheet is to be sent and if it is correct or not with all the up-to-date information. Resource management will help you to provide better transparency, and avoid misunderstanding is like these.
Transparency is valued in every company as well as by every employee. Improved employee engagement is seen when transparency is increased. Transparency will be able to create a team which cares about the job that they do and the company that they are working in.
This way, it also helps the stakeholders to trust because they can see what is going on. To achieve this level of transparency, you should always use tools which allow controlled access to all the team members.
Transparency helps to avoid miscommunication mishap between managers, clients, team members and also keeps everyone up-to-date. Central resource management tools will benefit the entire company to increase transparency and as controlled access to all the team members.
4. Foreseeing the problems and avoiding them
You get an idea when managing and planning your resources to understand the actual timeline of the project. The tasks which have to be done and the resources that are necessary to make these things happen should be predicted. Planning helps you to account for all of that even before they occur.
Resource planning helps you to understand the allocation of resources and what are they doing right now. Client meetings, booked machines, incoming shipment, how is the budget and accounted for, connecting with the project managers to quickly check their availability. It also helps them to check the utilization of resources.
This is very helpful if there is a change of plans and different arrangements are to be made. Plans will also help to show the bottlenecks of the projects if any. It also helps you to realize the overlapping vacations, upcoming holidays, scheduled maintenance, mandatory trainings, etc. Long-term planning also helps you to prepare for the future and make necessary adjustments in advance.
By fixing these problems at a very early stage, you can prevent them from getting worse. You have to take time to organize and plan your resources now so that the future of the project will be better, and you will be able to focus on other essential tasks.
Correct decisions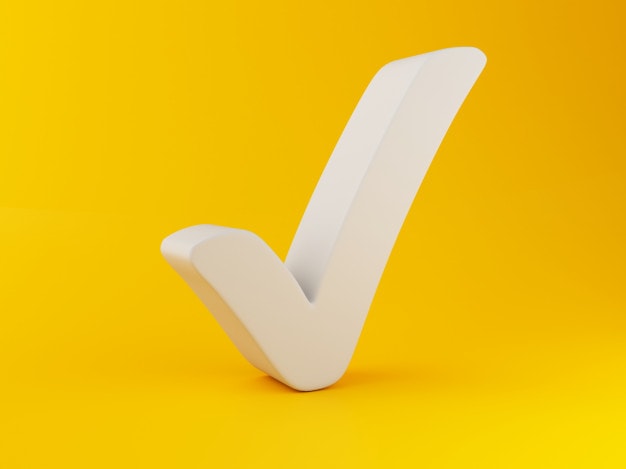 The project manager needs to see what is going on in various projects, and you also have to control what is going on. You should be able to track the progress of resources. This will be possible only with the help of correct tools, and you cannot take control and manage that needs to be done.
There are multiple tools available which help you to recognize the importance of resource allocation and their planning. You can start with a simple spreadsheet, or you can move to more sophisticated softwares. Planning and managing your resources will help you to understand which team member is executing which task and how long will it take for them to finish.
You can see the downtime and determine who can be relocated to assist with other tasks. You can also determine if there are enough people, machinery, and other necessary resources to finish the job or if you need to hire something or someone else.
Resource management is continuous, and when you plan it out, you will have the entire picture of the process. You can also measure the resource performances for better forecasting.
This will help you to select the best alternative for your company and your project. It will also help you to avoid running into frequent problems and save precious time.
Creating a Resource Management plan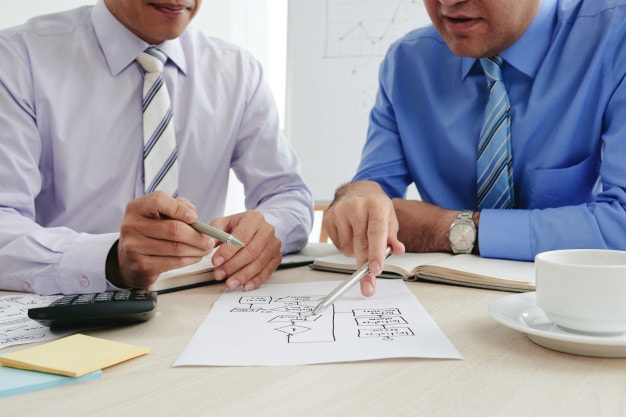 All the resources, including people, materials and equipment, should be listed. Next, you have to figure out how many of the available resources are required for the project and then finally make a schedule of the resources.
Following are the steps which are included in resource planning:
All the resources required: you should have a list of everything right from machines to people and even the number of rooms in your office and the space that you will need. You should spend a lot of time with this list, and the more complete the list will be, the better your schedule will be.
Timeframe: You should have time frames planned for every resource. You have to note the duration of time required for every resource, and you should have a complete and entire picture of how it will fit in your whole schedule.
Quantify every resource that you will need per day: You have to break down here requirements of resources daily, integrate it into a monthly basis so that you will have whatever you require whenever you require it.
Several hours required: you have to estimate the number of hours that you need after you determine the resources that you have. All of these resources should be quantified with the number of hours that those resources will be required.
Identify constraints and assumptions: assumptions may or may not be true but constraints or accurate. You have to understand both of them and separate because they impact your planning directly. Having many hours per resource will not only help your project to be on schedule but also help other teams and their project leaders who would require the same resources to plan accordingly.
Techniques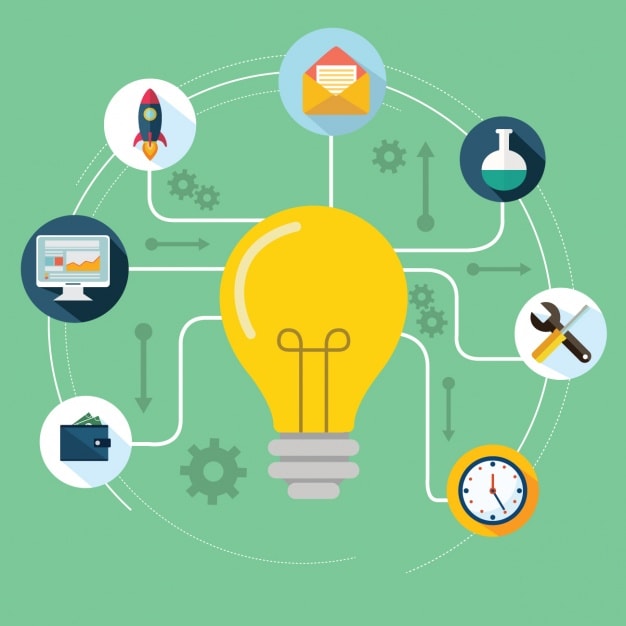 1. Allocation of resources
Resources location will assist you in getting the most from all your existing resources. It is be based on the skills and capacity of the member. It is the process of tackling projects with the use of resources which you have currently in the most efficient manner.
Managers use resource allocation reports to get a clear picture of the allocation. The reports present anywhere between high and detailed level view to an overview stop the report also helps you to avoid the delays in schedules and helps you not to cross your budget.
The better reporting capabilities which are there in your disposal, the better control you will have over the project.
2. Resource Levelling
Resource levelling is another type of resource management. This technique helps to discover the underused or inefficiently used resources in the company and help them to serve you.
One of the examples of resource levelling is a content writer who has experience in graphic design helps the designing team by taking small content tasks which require design work.
If the team member can adjust his design skills, then the design team will not need a freelancer if they get last-minute request for design.
3. Resource forecasting
It is essential to have a resource management plan to optimize materials, people and budget. Research forecasting will help you to predict the future requirements of the resource even before the project initiates.
Resource forecasting helps to determine the scope of the project, possible obstacles and the unforeseen expenses during the planning phase of the project itself. Project managers should be familiar with the project life cycles and objectives so that they can make proper predictions.
A project management software will help you with this level of visibility and can help you with easy access for all your resources and projects in a single place.
Advantages
It helps you to avoid any unforeseen obstacles by understanding all of your resources. It helps in planning how to use them so that you can troubleshoot the problems before they arise.
Resource management helps to prevent burnout in employees. It helps you to avoid dependency on the resources and over locations by helping you to gain insight into the workload of the team
Resource management helps to provide a safety net. If your project does not work out then with the help of resource planning, you can show that you did everything possible, but you couldn't obtain the desired results.
Resource management helps to build transparency in the teams so that there is more trust in the team members for the team members and the company.
Resource management helps to measure efficiency. It helps to have a deep understanding of what is needed to manage and execute the project.
Best practises
Understand the resources which are in short supply next time you should employ the Pareto principle according to which, 20% of the resources will be in very high demand and will be required by 80% of the staff. You have to focus on these resources and plan around them so that you can avoid bottlenecks and delays.
Agree on conventional approaches to prioritize work. Instead agreed to create a proper evaluation process to help facilitate the decision-making process rather than fall victim to the problem. You should monitor the unplanned work, which can steal and reduce your capacity and cause delays in your project.
There are different types of work in groups within an organization which benefit from a specific method. As such, the tools should be selected to align and create efficiencies. This will help your company to manage, deliver and plan the work by using traditional methodologies over by collaborative work.
Understand that resource management is a continuous process, and changes are inevitable. You have to work together to face all the concepts which are based on your downstream and immediate priorities.
Planning, managing and reporting do not have to utilize the entire time. They also do not require equal time. You have to find a balance which works for every situation. Simplify your reporting process so that the reporting process does not eat up all of your time.
You have to plan your work efficiently. You also have to consider the start and finish dates along with the duration. The projects should be aligned with other tasks for strategic outcomes. Whenever possible, you have to utilize an automated process to reduce administration.
Liked this post? Check out the complete series on Management