Conflicts are inevitable, and they frequently occur in the workplace as well as in personal lives.  With the help of a Conflict Resolution Strategy, an individual or organization can have the upper hand and minimize the adverse outcomes of that conflict.
The ability to positively resolve conflicts is one of the essential value-addition characteristics. On an individual level, when a conflict arises, keeping your emotions in check and analyzing the main concern behind the conflict will channelize conflict resolution in a manner where you will find a win/win for you as well as for another party or individual.
So, if you have also been wanting to understand what conflict resolution is and how you can do it effectively in different professional and personal situations, this post will help you do that efficiently. Let us first start with what is conflict resolution, and then we will dive deeper-
What is Conflict Resolution?
Walking through the narrow paths of human life, all of us encounter conflicts, attempting to tear us apart.
With the world becoming a crisscross of competition and a threshold to overpower each other's skill-sets, Conflict Resolution has become crucial. Conflicts are a part of life, and it is through these various conflicts that one learns to make the proper decisions that shall leave behind an everlasting impact on us.
Conflict Resolution may be quite simply defined as the formal or informal manner in which two or more concerning parties nearly resolve their conflicts. Most commonly, the concerned parties come to a healthy and peaceful settlement that shall benefit everyone and shall bring an end to the rising dispute.
In its simplest form, conflict resolution goes through six basic steps-
Defusing emotion
Listen and accepting
Getting permission and speaking
Soliciting agreement
Working toward resolution
Closing and agreeing to let go
Why is Conflict Resolution Important?
Whatever may be the cause of the rising conflict or disagreement, it is always crucial to sort out things, instead of walking away, leaving behind things undone.
The essence of every relationship, be it personal or professional, lies in how well one can counter the trials and tribulations that life throws at us, instead of leaving things unkempt.
Each one of us is faced with conflicts in our daily lives. As one goes on to work in a team, facing conflicts of any form becomes an inevitable happening. From having to meditate enraging disputes between colleagues to finding oneself in a rising personal conflict, this has become quite common to encounter.
In a world where everyone is running in the cycle of life, where competition and meeting of deadlines have become all that needs to be taken care of, possessing the perfect Conflict Resolution Skills is crucial.
No matter how much one yearns to live and work in a utopian world, free from conflicts, the reality suggests otherwise. It is a significant part of our public and personal life. In a way, it is these many conflicts, littered in the ways that help us sharpen our skill-sets on how to resolve them effectively.
Conflicts hence may be defined as a healthy part of our life. It helps us, humans, in both standing up to our beliefs and also to make way for small compromises wherever necessary.
In short, Conflict Resolution is something significant for each one of us to learn, understand, and go through.
To understand what is conflict resolution in a much deeper fashion, we should first go through different types of conflicts that occur frequently-
What Are the Types of Conflicts That May Arise?
In our offices or at our workplaces, various types of conflicts may arise amongst fellow employees of the company. Some of the commonly arising conflicts are listed below:
Conflicts can arise most commonly between co-workers working on the same project. It may also occur between supervisors and their subordinates or maybe between respective service providers and their prospective clients or customers.
Conflicts may also be found to arise between groups of people who are working together, like, management teams or the labor force. It may also occur between different departments.
Situations where Conflict Resolution is Important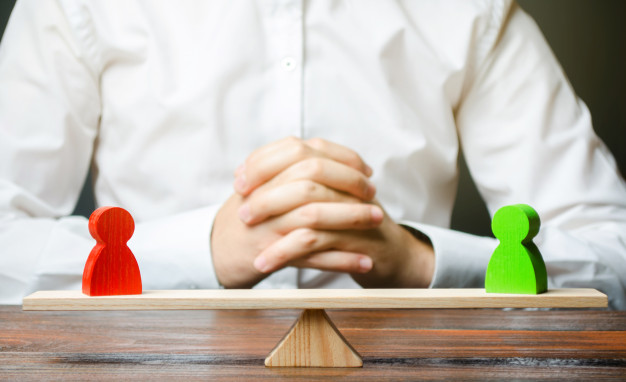 Humans are quite often unconsciously lured into certain emotional or cognitive traps that essentially enclose us in the boundaries of rising conflict.
It hence becomes quite essential for us as separate individuals, to take note of all the prospective emotional factors or cognitive factors that may lead to conflict, thereby making Conflict Resolution a necessary process.
Some of the most commonly found situations that make harnessing our Conflict Resolution Skills of utmost importance are as mentioned under:
1. Self-serving interpretation of what is fair and what is not
Quite often, one is found to assess a situation of judging what should be fair and should not be, by only taking into account our selfish interests.
When faced with such a situation, one is found to assess the situation only by prioritizing ourselves, which, of course, is wrong. It is, when done by each one, shall immediately lead to conflict amongst individuals, making Conflict Resolution a necessary process.
2. Overconfidence
While confidence is a desired quality in humans, overconfidence is deemed undesirable irrespective of the circumstance or place that one may be in. Overconfidence in humans is often found to lead to hasty and unrealistic expectations in the minds of humans.
Disputants are likely to be overconfident of them and hence are quite often faced with situations where they seem to fail miserably. More often than not, these people are found to start an unnecessary conflict.
3. Avoiding conflicts
Often, one may feel that negative emotions like distress or anxiety tend to weigh us down, and, in an attempt to surpass the arising conflicts, parties are found to tamp them down.
By doing this, they generally hope that their feelings too shall dissipate with time, but in vain. With time, the situation, however, worsens even more, and Conflict Resolution seems to be the only hopeful way out.
Steps involved in Conflict Resolution
The whole process of Conflict Resolution is quite simple to understand and go about with. Generally, it shall involve the step-by-step as has been mentioned below:
Recognition of the concerned parties that conflict, disagreement, problem, or issue exists, and it needs to be resolved.
Mutual agreement between the concerned parties (two or more) to address the rising conflict healthily and peacefully, by giving sufficient efforts in finding an effective method of resolution
Substantial efforts need to be given by each of the concerned parties in trying to understand the standpoint or perspective of the opposing party or individual.
To lessen the high increase in negative feelings by screening and identification of changes in attitude or behavioral patterns as well as approaches given to make things work, in case of both the parties concerned.
Recognizing potential threats may lead to the arousal of conflicts.
Suitable interventions may be made by third parties like Human Resources representatives or mangers working at higher levels to meditate and, in turn, resolve the conflict.
A prospective willing nature in the minds of both the concerning parties to compromise to one another's needs.
A judicious agreement is done based on a plan to address the rising differences of opinion effectively.
Conscious monitoring of the prospective impact of the agreement for any change that may be done
It is taking into account the proper disciplining or, in some cases, the ultimate termination of employees who may be found to resist any form of effort that may be given to defuse the resulting conflict.
What are the Various Types of Conflict Resolution Skills?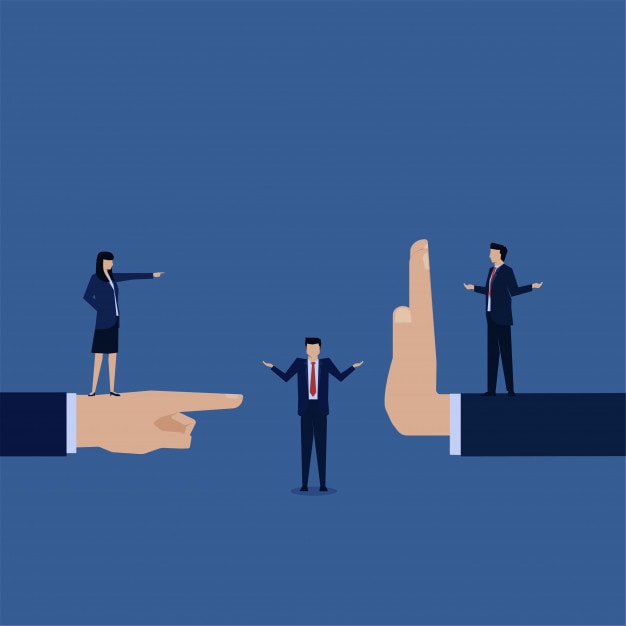 In case one is doubtful of correctly addressing a conflicting situation, then it is highly advisable to go through the facts mentioned below.
By understanding and working according to these mentioned points, one shall be able to dismiss conflicts from their way of life. The various crucial factors that form the essence of Conflict Resolution Skills are as below:
1. Not jumping on to defend oneself
Often, one may find the most comfortable way out of a conflict to be jumping to own defense. One features themselves as someone who is blind to the other person's perspective. Such a way of thinking will only aggravate the conflicts.
It is always advisable to judge the situation from every possible point of view before jumping on to conclusions. Even if one disagrees with another person's point of view, it is always essential to pay heed to what the other person thinks or believes.
This will also help in collaborating in a manner that both parties involved in conflicts will ultimately have a win/win situation after the resolution of the conflict.
2. Avoiding pointing fingers
One must also keep in mind that jumping on to the offensive side shall lead a negative impression and a prospective hopeless final solution.
One should never blame other people for failing to create an environment where people are afraid to voice their opinions freely.
The best possible way to harness Conflict Resolution is by allowing each person to voice their argument without getting interrupted. Pointing fingers can turn things more severe that could otherwise be sorted out easily. That is why; not doing things like this is considered essential conflict resolution skills.
3. To listen first, instead of speaking out
Listening intently to what the other person is saying is a significant manner that needs to be harnessed in carving a true gentleman. By listening, one gets to learn the person and their perspectives before they act.
It is hence essential to let the other person place their point of view freely and in an uninterrupted manner. Listening is one of the most crucial skills in conflict resolution, but it should never be understood that you should compromise your stance despite being right.
Listening will empower you in having a better understanding of the situations that will ultimately guide you in putting forward your thoughts in a more effective, constructive, convincing, and wholesome manner that other parties would also listen to you and try to resolve the conflict.
4. Maintaining a calm tone
Conflict Resolution is not borne of rage and a fit of tears threatening to escape.
People need to remain extensively calm and quiet while they are addressing the conflicting situation. No matter how infuriating, enraging, or remorseful the situation might be, one should never let their emotions do the talking while addressing a conflict.
Preparing oneself beforehand to be able to face one's opponents without letting out their emotions is a crucial part of Conflict Resolution Skills. With a calm tone, you will be able to let the other party understand your view-point, plus you will always be in your control to make rational points.
5. Willing to make way for a compromise
Depending upon the situation, we need to make way for small compromises here and there.
Being flexible in assessing various situations and addressing them effectively, through small and trivial compromises is essential. It is always necessary to come to a mutual understanding of the way of things by letting go of one's overburdening sense of ego and pride.
You might face some conflicts where the strengths and power of an individual decide who will win the conflict. This may lead to a win/lose situation, and you need to understand if you should compete or fight or make a compromise for effective conflict resolution.
6. Not talking behind people's backs
Even though, as humans, one tends to give vent to our feelings by sharing it with others, it is essential to keep that one should not harm the other person's respect in any way.
It is essential to give respect to people's privacy and hence not talk about them behind their backs.
It will let you face lesser instances of facing conflicts with the same person again.
Here is a video by Marketing91 on Conflict Resolution.
Final Thoughts!
Even though conflicts are unavoidable, they are not impossible to manage or resolve. Ineffectively handling conflicts, it is vital to know one's limitations and boundaries.
One should remember that even while going through the Conflict Resolution process, they may feel a lack of confidence in themselves or their interventions. In a situation like this, one should always keep in mind that it is okay to step back and, in turn, involve a trained mediator to resolve the issue in a better way.
Conflict resolution processes can also be frustrating some of the time, but incorporating the skills mentioned above for resolving conflicts will help you effectively.
Additionally, active listening, emotional intelligence, patience, positivity, impartiality, and open communication are some of the personal characteristics that are considered highly effective in resolving conflicts.
On the concluding note, we hope you would have understood what conflict resolution is and what the crucial Conflict Resolution Skills are that can help you in different conflicting situations.
What are your thoughts about the effectiveness of conflict resolution skills shared in the post? Do you want to add some other skills for resolving conflicts? Then share that in the comment section below.
Liked this post? Check out the complete series on Management