Definition:
Organisational performance is defined as the actual output of a company measured against its intended output. It is a broad field that deals with what an organisation does and can accomplish when it interacts with its various constituencies.
What is Organisational Performance?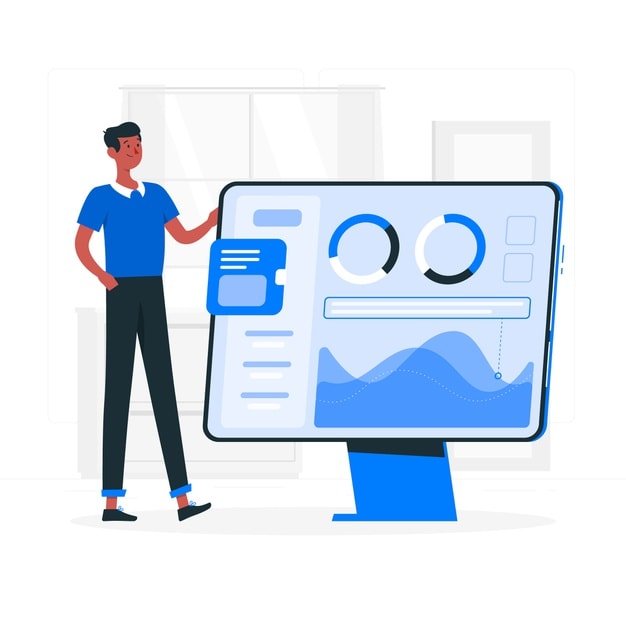 The organisational performance deals with some specific areas of the outcomes in an organisation. The concept compares the goals and objectives of an organisation with its actual performance in these distinct areas
Product market performance includes market share, sales, etc. It refers to the ability of an organisation to create and distribute their outputs in the most effective manner. It also deals with setting a product price that will yield reasonable returns to the supplier. The market organisational performance can meet the expectations and demands of its numerous consumers in terms of service or goods produced. Some organisations measure market performance by looking at the market share they possess and comparing it with the area their competitors possess, some through their ability to attain social responsibility
Financial performance includes return on assets, profits, return on investments, etc because it is easy to determine the financial performance of a firm by looking at them. It also refers to the ability of an organisation in measuring its policies and operations in monetary terms or terms of value, for instance, euro, pounds, dollars rupees, etc.
Shareholder return includes total shareholder return, economic value added, etc. The shareholder value is the value the person possesses who is holding shares in the firm. It is the ultimate measure of organisational performance and determines how much the firm has been able to enrich its shareholders.
These measures are the determining factors that decide whether the company is meeting its goals or not. Several organisations use the balanced scorecard to track and measure organisational performance in multiple dimensions that include
The concept of organisational performance is implemented in various fields and is used by specialists like
Finance directors
Operations manager
Strategic planners
Legal advisors
Organisational Performance Factors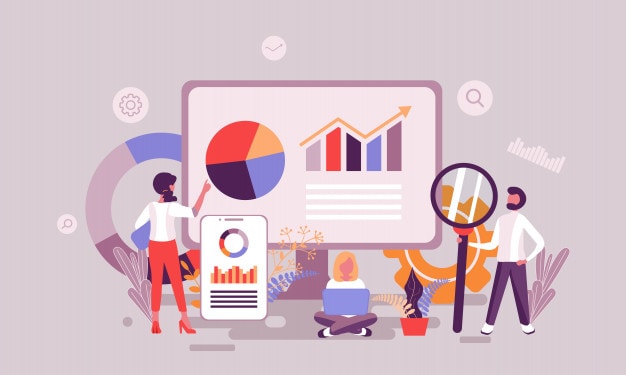 The times are uncertain and so is the social and economic climate. Every organisation is a separate entity with distinct values and ideas, but some common elements have a significant impact on its development and growth. The common factors that influence organisational performance are as follows-
1. Structure of an organisation
It plays a pivotal role in its performance because it can either advance or hinder the execution of all its policies. It is the structure that determines how the work processes will impact profitability and how viable its supervisory connections are.
The departmental structure is very important as it decides the reporting hierarchy. Without proper system and structure in place it will not be possible to accomplish effectual organizational performances nor will it be possible to improve the quality of products and services that could impress its clients and consumers
2. Leadership
Leadership has proved to be one of the most significant influencing factors of organisational performance as it has a direct impact on the failure and success of a business entity. It is a process via which one person exerts immense influence over either another individual or a group to achieve results that he considers viable. Leadership helps the company in taking consistent and rational decisions.
It is a proven fact that organizations that have strong leadership at the helm inspire confidence amongst its employees as well as consumers. Employees look up to a good leader for directions because they have faith in their abilities. Even during drastic or adverse times, their faith in leadership does not waver because they believe the leader is supportive, committed and concerned for the welfare of every employee.
This is the time when tough decisions should be made, and it is real leadership that is capable of it. This is the reason why the employees try to give more than one hundred percent effort to the tasks and projects in hand. The two essential elements of good leadership are belief and confidence in the leaders which indicates that the employees are satisfied in their jobs and effective communication by the leaders that can make the employees understand the various business strategies and processes.
Sharing information empowers the employees with practical knowledge, and this ultimately boosts the organisational performance. Remember, it is exceptional leadership that can nurture the organization so that it can become of the best ones in the market. High ethical values, a robust value system, and a nurturing and caring environment create a viable leadership that is respected all over the world.
A reliable leadership style results in high organisational performance that takes the business at the forefront can face competition with aplomb and create a distinct space for itself in the market.
3. Environment
The environment of a workplace has a significant impact on organisational performance. Whether the employees of a company have the necessary environmental condition to work satisfactorily and do they even have the required supplies and tools to enhance their work performance are questions that need to be addressed.
The essential elements that should be considered necessary for a pleasant environment at the workplace to improve organizational performance are safety, material things like light, ventilation, workspace, strategy manuals, consumable supplies, and hardware instruments, etc.
4. Motivation
If you are looking for the factors that can influence organisational performance, then look no further than motivation. It is a psychological process that acts as a catalyst to encourage the employees to give their best and move diligently towards the set goals.
In other words, motivation is an effectual key that nudges an individual's persistence power, sense of direction and intensity to work towards achieving a goal. The motivational factors are different for every individual and fulfill their needs in a different manner. As per a widely acknowledged theory, human needs are categorised at five levels, and as soon as the requirement at the lowest or first level is satisfied, the individual starts thinking about the next and so on.
There is a slight hitch because it is imperative that the person is motivated to seek the next level otherwise it will not have any meaning for him. The two motivational factors are descriptive factors that include a sense of belonging, competences, opportunities and threats and contextual factors that include organizational strategy, working conditions, salaries, etc.
Human resources are one of the critical components of an organization that can boost organisational performance to the highest levels. It becomes imperative to keep them satisfied and motivated via promotions, benefits, incentives, and acknowledgment of their efforts.
The companies should also offer training and learning opportunities to the employees so that they can drive themselves to new levels of performance.
5. Individual skills
Is the workforce having the necessary skills to boost organisational performance because skills do matter a lot in carrying out responsibilities in an efficient manner. One of the most critical factors that can prove a significant influencer is whether the workforce is equipped to handle the allotted work.
And are they equipped with proficient learning skills, communication, and social abilities, primary reasoning power and critical thinking to make a difference?
6. Organizational culture
The organisational culture has the power to influence organisational performance. It is actually a concept to understand the values, traditions, customs, and beliefs of the members of a company. This analytical tool is a significant condition that defines patterns of shared assumptions.
The nature of the organisational culture will decide whether desired results can be obtained from the employees or not because an influential culture will result in better performance.
7. Knowledge management
Knowledge management aims to create and exploit intellectual capital in a manner that will prove both useful and profitable for the company. This concept is about gathering, sharing, organizing and analyzing knowledge in terms of people skills, documents, and resources in a deliberate manner. It is a business tool that has become one of the best-influencing factors to boost organisational performance.
Liked this post? Check out the complete series on Management