Social responsibility is defined as a concept where both an individual, as well as a business entity, has an obligation towards the interest and welfare of the society as a whole. It is an ethical perception that describes social responsibility as a duty that everyone has to perform to maintain a viable balance between ecosystems and the economy.
Understanding social responsibility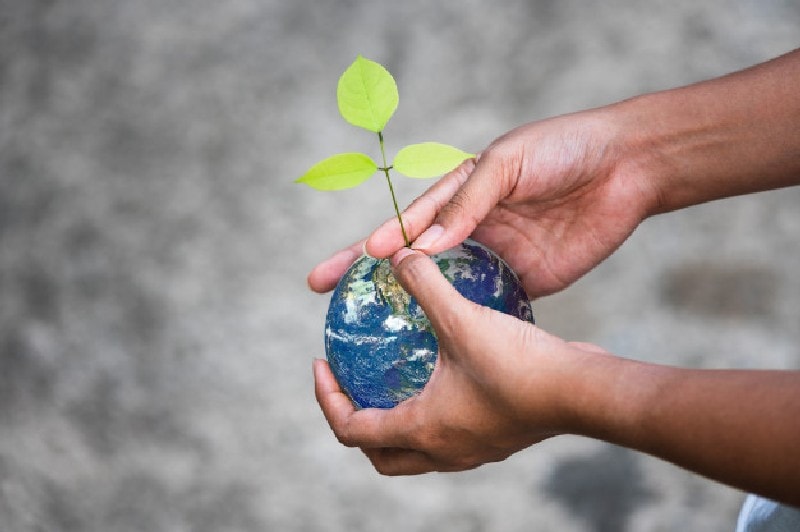 Social responsibility pertains to everyone whose action has a direct and/or indirect impact on the environment. The framework is becoming increasingly popular amongst clients and investors who are seeking profitable ventures that can also make a contribution to the wellbeing of society. When the concept of social responsibility applies to business it is known as corporate social responsibility.
It is important to create and implement policies that will have a seal of approval from society for instance philanthropy work where time, resources and money are donated and initiatives like going green to reduce greenhouse gases.
Embracing social responsibility enhances the brand image of a company and helps it in boosting company morale. Firms who encourage their employees in participating in social causes are appreciated by both customers and investors.
Examples of corporate social responsibility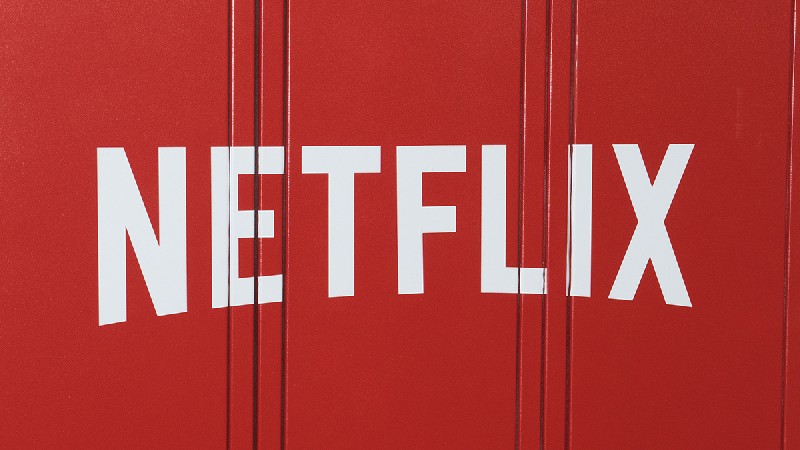 Numerous business organizations have made social responsibility an integral part of their company. They have embraced policies like a fair trade to improve market conditions. These entities are working towards minimizing carbon footprints, improving labor policies and engaging in charitable works.
Netflix offers 52 weeks of paid parental leave to its employees and this is applicable to both parents who can use it anyway they please within the first year, whereas Wells Fargo donates 1.5% of its revenues to several charitable causes. In the year 2018 as per the reports published by Forbes, Google, and Walt Disney Company were amongst the most socially responsible companies.
The concept of social responsibility is varied and organizations have created their own framework to deal with it. For instance, Starbucks Corp buys Fair Trade Certified Ingredients in order to support sustainable farming and Target Corp donates money as education grants to communities where it has operations in place.
The need for social responsibility in business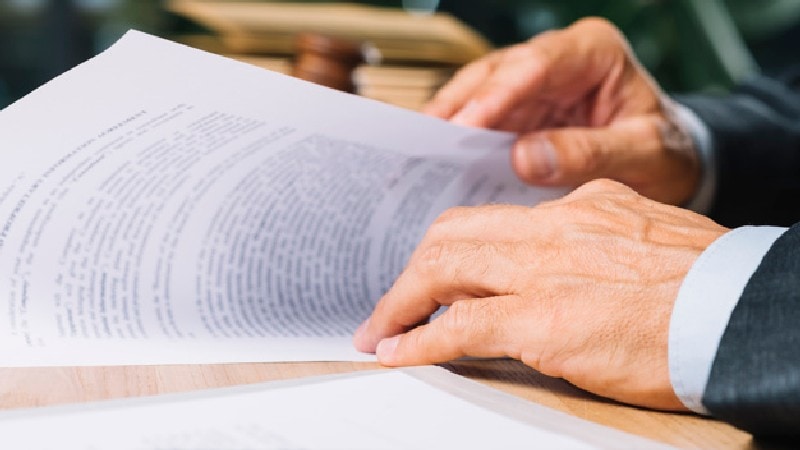 The need for social responsibility has been laid down as-
1. Long-term interest
It is imperative for a business entity to serve the interest of consumers, employees, stakeholders and even government entities. While fulfilling the needs of everyone a business can easily improve his brand image and climb the ladder of success
2. Social power
It is vital for a business to embrace his social obligations because discharging them loyally will enhance the brand picture. Businessmen have a lot of social power because of their ability to make constructive changes.
When they take a step in the positive direction it leaves a positive mark on society.
3. Avoid government intervention
The government has placed several rules and regulations to safeguard the interest of the customers against malpractices like hoarding and black marketing. Business entities are carrying out social responsibility programs voluntarily to avoid government interventions.
4. Indebted to society
The business has to use numerous resources from the society for its functioning and he should in return pay it back by using its own resources for the welfare of the community. This builds a strong foundation and results in a cooperative workforce and a pleasing society.
5. Public image
The socially responsible organization with a good rapport with customers, suppliers, employees, and government is considered trustworthy and is regarded highly.
Why social responsibility is important to business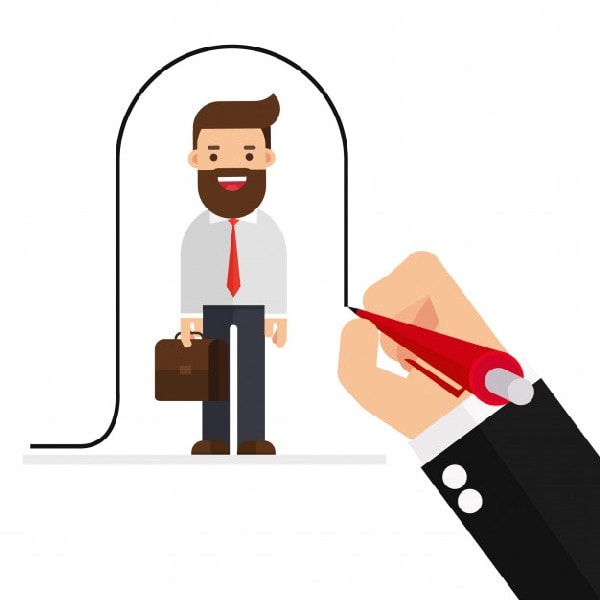 The onus of every business entity is on generating revenues as it is the money that will help in its survival and growth. It is a fact that the concept of social responsibility in business has become one of the talking points as everyone wants to be associated with a firm that people consider socially responsible.
Consumers are seeking products that they think are ethically viable and eco-friendly and are even prepared to shed extra bucks for it. This has changed the working mindset of numerous organizations as they have started implementing schemes that will help them to cope with this concept in a better way. Some of the reasons why social responsibility is important to business have been described below-
1. Attracting and retaining employees
As per recent studies, potential employees are looking to work for organizations that they think are socially responsible. They are interested in making an impact and are seeking careers with meaning.
Implementing the concept of social responsibility has become important for business because they will be able to attract new talent with a meaningful thought-process and retain its employees that are eager to work in such a healthy environment. The retention rate is obviously higher and proves beneficial for the company.
2. Keeping employees engaged
Firms that have a solid socially responsibility in place has employees who are willing to identify with the firm they work in. It boosts creativity and work results and thus increases employee engagement. Workers are willing to work harder for a company they believe in.
3. Keeping Customer's engaged
By implementing successful social responsibility programs a firm is able to send a positive image to its customers and clients. It shows that the company is aware of its responsibilities towards society and is keen to work for the welfare of larger communities.
Times have certainly changed as customers are seeking brands that are engaging in CSR programs. They want to feel good about the products and services they are buying. The customers are even eager to go out of their way to share and recommend such firms to their friends and family members.
4. Maintaining a positive brand image
The brand image helps the company in successful marketing and promotional activities. A firm with a positive brand image has an additional advantage over other companies. As per studies companies that are socially responsible have a positive brand image and are able to retain customer loyalty.
5. Gain an advantage over competitors
Social responsibility schemes are important to a business because they help the firm in making a distinct name for them. CSR programs enhance company image and give them an edge over their rival firms.
Your business seems committed to taking a step further than the competitors in considering environmental and social factors that will benefit society.
6. Cost savings
Simple changes will decrease production costs. In some cases, it will look as changes are increasing the cost but if you look at the long-term factor it will prove a cost-saving scheme with additional benefits
7. More investors
Financiers and investors are looking to invest in companies who are socially responsible as it reflects a positive reputation and good influence.
8. Professional growth
Firms with socially responsibility programs offer an opportunity as well as an honest platform for an employee to explore his potential and broaden his horizons. Well-designed programs help the firm to grow professionally by enriching the lives of its employees.
Arguments in favor of social responsibility in business
The arguments in favor of using social responsibility program in business are-
There is a misconception that implementing social responsibility programs will deplete the wealth and earnings of a company considerably. The activities have long-term effects that will hold the hands of every member of society and avoid malpractices that will ultimately prove beneficial or the firm.
It is the customers who make or break a business. If the society we live in is not up to the mark then how can a business survive in such unhealthy conditions? You cannot measure growth and prosperity only in monetary terms instead invests a portion in society. This will help to uplift society, benefit the community and in turn create a healthy environment for conducting business.
Every decision taken by a business has a direct and indirect impact on the society. A company that includes a social responsibility program will pay fair wages and improve the standard of living for its workforce.
Every business has a surplus that it can use for the benefit of society but in actual fact, only those entities work towards it that have started social responsibility programs as part of their work culture.
Remember social responsibility programs do not ask companies to reduce the profit margins they just encourage firms to share a very small portion with society. This increases brand loyalty. The business thus is getting something in return.
Here is a video by Marketing91 on Social Responsibility.
Arguments against social responsibility in business
The issue of social responsibility is complex and there are several arguments against using it in business for instance –
Social responsibility programs are wasteful spending. A business cannot commit its funds to areas that have no direct benefits for the firm. If an organization is spending a portion of its earnings on socially responsible schemes and its competitors are not doing so, then it has to increase its product price that will ultimately prove harmful and reduce sales figures.
Business is about making money and you cannot treat it as a charitable institution. If the firm insists on diverting funds towards activities that do not generate revenues then it is not in the right business
It is believed that socially responsible programs should be part of government schemes and the business should not be made liable for them because the absolute truth is that the business is conducted to earn profit
Activities related to social responsibility schemes are costly and in some way or other overburdens the consumer in terms of higher product prices. If the business stays away from such activities it can distribute its earnings to the customer by lowering product prices.
 Key principles of social responsibility
The key principles of social responsibility to customers are as follows-
Offer products and services that are considered safe and secure
Offer the necessary information to the customers to help them in making solid decisions
Engage in fair competition
Customer information will be handled in an appropriate manner
The key principles of social responsibility towards employees are as follows-
Avoid discrimination during employment
Strive towards fair treatment and offer equal opportunities to the workforce
Respect fundamental human rights of the employee
Offer opportunities for the growth of every employee
Handicapped people have equal rights hence will offer equal opportunities in terms of employment
Encourage employees to train so that they can acquire new and hone previous skill and know-how
Create and implement a strong code of ethics
Create a safe working environment that will felicitate healthy competition
Maintain open communication to boost mutual confidence and an increase in shared values
The key principles of social responsibility towards shareholders are as follows-
Disclosing relevant information in a fair manner
Increase transparency to promote trust
Show respect for stakeholder's interest
Boosting corporate value
The key principles of social responsibility towards business partners are as follows-
Maintaining fair practices
Building mutual confidence
The key principles of social responsibility to local communities are as follows-
Offer superior products and services to customers
Respect for the rule of law
Work towards minimizing environmental burden and conservation of the natural environment
Build strong and good relationships with local communities
Take a stand against anti-social groups
Respect for human rights
Participating in social and cultural welfare programs
Encouraging cleaner production methods
Encourage the concept of reducing, managing and recycling waste
Respect culture and custom of the country where you are conducting business operations
Avoid corrupt practices
Condemn child labor and work towards improving their condition by respecting the rights of children
Work towards mitigation of damages caused by natural disasters
Respect for the environment by preventing pollution
Managing natural resources in a sustainable manner
Promoting the use of eco-friendly technologies
Working for the welfare of a specific disadvantaged section of society
Liked this post? Check out the complete series on Management