Micromanagement is considered counterproductive for a leader as micromanaged employees find the working ambiance around them highly discouraging and frustrating. As per a recent study, high-demanding jobs that are micromanaged and give less control to the employees increase employee-death chance by 15.4%.
All in all, micromanagement is trashing members instead of building teams.
If you are also curious about what micromanagement is and why it is considered highly dangerous for an organization's growth, this post will help you in the process.
What is Micromanagement?
It is the way of management that includes the types of managers who attend to unimportant details.
It includes a lot of unnecessary control over the team or the employee assigned the task. It is often a result of a lack of perspective and strategic vision and sometimes comes to the forefront without a realization.
A bad bout about micromanaging is that people practicing it are usually in managerial positions, and thus, team management gets difficult.
After the task is allotted in a normal situation, the manager would ask to contact in case of queries. Post that, he or she shall leave it to the assigned employee to show their utmost creativity.
In a micromanaging scenario, the superior would watch every move, question every employee's decision, and demand progress report more frequently than necessary.
Negative effects of Micromanaging
To work in an organization, it is self-evident to find different leadership behaviors and types of control.
In a dynamic work environment, it is very likely for the workers to come across micromanagers. Micromanagement follows the exact characteristics of its name when someone at a managerial or head position tries to control the allotted tasks personally and monitor everything in a team, place, or situation.
This attention to detail might come in handy in small-scale projects, but the micromanager is always at the risk of missing out on the bigger picture in a large organization.
Thus, over-controlling managers might create an ill-reputation in the employees' minds due to overindulgence. Some of the damaging effects of micromanagement are-
1) Stress in managing employee's work and home life
2) Health problems like heart problems or high blood pressure
3) Causes economic problems and job insecurity because of fear of being demoted or losing the job
4) Causes emotional strain because of verbal or emotional abuse from the seniors or leaders that might impact the self-esteem of employees negatively
5) Causes fatigue from overwork, plus it might unmotivate the employees because their efforts are not valued or appreciated
6) Negatively impacts the confidence of the employees, and they do not like to interact with managers
Signs of Micromanagement
In a hierarchy of managers in a dynamic organization, the following signs make it easy to point several leaders as Micromanagers. Although this might require observing their working technique for a while, it becomes evident after that.
1. Failing to see the Wood in the Trees 
The noisiest manager, who is bogged down by every minute of a project strand, is suffering from the bad bouts of micromanaging. They fail to visualize the result and thus diverge negatively from the bigger picture.
2. Demanding approval on every single task 
The micromanagers find themselves unable to let go of the control over the projects.
They have a sense of superiority complex about their ways of handling. Any single creative decision of diversion by the employee requires the boss's approval, which leads to a reduced sense of motivation in the people working under the micromanagers.
3. The need for Constant Updates  
The people working under micromanagers fail to carry out the more significant, more relevant tasks as they are bound in reporting the least essential details to their boss.
A lack of trust starts to rule this workspace. The employees, who feel the constant need to justify themselves, are robbed of their motivation and creative space.
4. Very difficult to delegate
Micromanaging shows its sound effects in a small-setting or a start-up. In a massive organization, delegation is one of the most important components of increasing productivity.
Thus, micromanagers' failure to delegate tasks due to a lack of trust and vision leads to an organizational imbalance. These managers usually end up in a burn-out state, unable to tackle the plates' excessive load.
Are you a Micromanager? – Top Hacks to check it
Do you face an inability to delegate?
Do you focus on correcting little details instead of examining the big picture first?
Do you not allow those employees to complete their projects who make a mistake?
Do you not allow others to make decisions for themselves?
Do you need constant updates on delegated projects?
Do you like controlling the flow of information into and out of the department?
If the answer to any of these questions is yes, then you are a micromanager. – And if you want to remove the tag of a micromanager, you should-
Learn to delegate
Build healthy relationships with your team
Provide the right training to your employees
How can Micromanagers get rid of micromanagement?
There are various ways to teach healthy and productive ways of leadership. If you identify yourself as a micromanager indulging in the tactics above, some reformations can be made.
Have the opinion of the employees while setting the vision and goals of the organization.
Foster a two-way conversation rather than imposing your decisions on your employees.
Personalize the rewards for the employees to appreciate good work. Let the employee decide how they would wish to redeem the appreciation.
Focus on giving comprehensive feedback to the employees after the task, so they know your expectations from them.
Though micromanage is generally associated with downsides, in some of cases, it can be useful as well. So, let us go through some of its pros and cons-
Pros and Cons of Micromanagement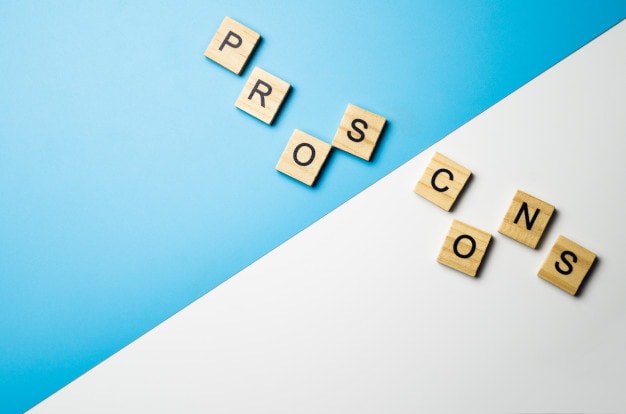 There are always flip sides to a coin. No organizational concept exists in extreme white or extreme black. Similarly, there are various pros and cons of micromanaging. These can be traced as follows:
Pros of Micromanaging 
It gives small managers more significant control of complex operations.
It extends uniform and detailed information on metrics and minutia across the hierarchy.
The new employees who got on-board recently can be pepped into working speedily.
The reliability score increases on the people at top positions for complex projects and their execution.
It imbibes the working personnel with a disciplined sense of accountability.
Cons of Micromanaging
It leads to a sense of annoyance and resentment from employees.
These techniques are vulnerable to human-errors from both ends.
It makes scaling extremely difficult for more significant and complex projects.
It eradicates the employee-manager trust quotient.
The employee turnover rate increases down the line
In the future, employees become dependent on micromanagement and excessive guidance, suppressing their creativity and potential.
Here is a video by Marketing91 on Micromanagement.
13 Ways to Tackle Micromanagement? Surviving a Micromanaging Boss
To tackle micromanagement, a host of techniques have been proposed on the part of the employees. It looks at being proactive in the allotted work so that the leaders' urge to seek updates is reduced down the line.
1) Do not let the situations that require micromanagement arise.
2) Report about the projects proactively before being asked for it.
3) Have an upfront but formal conversation with the boss about how their excessive indulgence tampers with your productivity quotient.
4) Offer your micromanagers that you shall be open to correcting after the project is completed. Ask humbly to let you finish the allotted task with your creativity first.
5) Do preparation for scheduled calls/visits, plus be ready for surprise calls and visits
6) Learn the pattern of your boss pattern and anticipate it because when you have the info ready, your boss will call you less
7) Pay heed when your boss is showing you his/her concerns or the priorities, and then you should play accordingly
8) While giving options, you should provide two equally feasible alternatives, as ultimately, it will let you choose the option of your choice
9) To win your point at the time when the micromanager is not ready to listen to your perspective, you should share some relevant statistics or opinions of some industry experts
10) Have communication with a micromanager as per his or her strength and comfort levels
11) Be clear about your stand in company politics and try to stay on good terms with as many employees and managers as possible
12) Inform, warn, and alter your manager about key things to let him or her know that you are on their side
13) Have an email trail of the communication between you and your manager
Opposite of Micromanagement – Importance of a Good Workplace Culture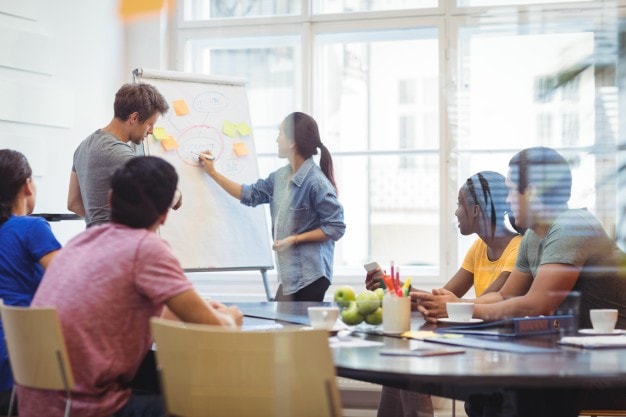 The workplace setting, levels of appreciation, and positive culture permeate everything it stands for.
It has been observed that leaders who invest in building an open, welcoming, and motivating work culture build an army of increasing productivity.
Appreciating even the lowest rungs of the hierarchy in excellent performance sets in good-air in the organization. Only when the leaders indulge in excessive interference and ill-motivated techniques of delegation, the rot sets in.
To ensure effective tackling of productive tasks, businesses are not adopting the technology in the longer run. It implies harnessing all the technical tools available, resulting in automating a host of tedious, manual tasks.
It ensures efficiency at all levels of hierarchy and space for all the employees to showcase their creativity without indulgence.
Final Thoughts about Micromanagement!
Now, on the concluding note, we hope you would have understood what micromanagement is and why it is considered dangerous for any organization.
So, have you ever worked under any micromanager?
How effective do you find the tips mentioned above for handling micromanagement? Share your views and experiences with us in the comments below.
Liked this post? Check out the complete series on Management