What are the Belbin Team Roles?
Definition: Belbin team roles are the inclusion of nine behavioral attributes that play a crucial role in facilitating team progress. The nine Belbin team roles theory was pioneered by Dr. Meredith Belbin and it states that there are nine roles within a team that needs to be occupied by the team members.
Team roles here refer to one among the nine cluster behavioral characteristics identified by Dr. Meredith Belbin's research at Henely to improve the efficiency of any team. Nine roles do not imply that the perfect team is made up of nine people. One person can take upon multiple roles. Each role has its strengths and weaknesses and is equally important.
The nine Belbin team roles are defined as the behavioral attributes of team members to make a more balanced team. The nine Belbin team roles are divided into three categories:
Action-Oriented, People Oriented, and finally, Thought Oriented.
The nine-team roles are:
The Shaper (action-oriented), The Implementer (action-oriented), The Completer/Finisher (action-oriented), The Coordinator (people-oriented), The Team Worker (people-oriented), The Resource Investigator (people-oriented), The Monitor Evaluator (thought-oriented), The Specialist (thought-oriented), The Plant (thought-oriented)
What is the Belbin Personality Test?
Meredith Belbin performed a Belbin Team Inventory test at Henley Management College to find out the ideal roles for every individual participating in a team. For analyzing the personality traits while conducting the Belbin test, test participants were allowed to analyze their own behavioral patterns and receive feedback from their observers to later compare the two.
The results of the test were quite evident in showing the nine roles best suited for a team. The test result also showed that one individual can serve different roles. Hence, this personality test was effective in establishing that one can make a well-balanced team from any number of people if all the included members can fulfill these nine roles.
The Belbin personality test is quite different from the Myers-Briggs Type Indicator test as the Myers-Briggs test is a psychometric test used for revealing your personality type, while on the other hand, the Belbin personality test is a behavioral exam that tells you about the traits that you display from the nine-team roles.
3 Classification of Belbin Nine Team Roles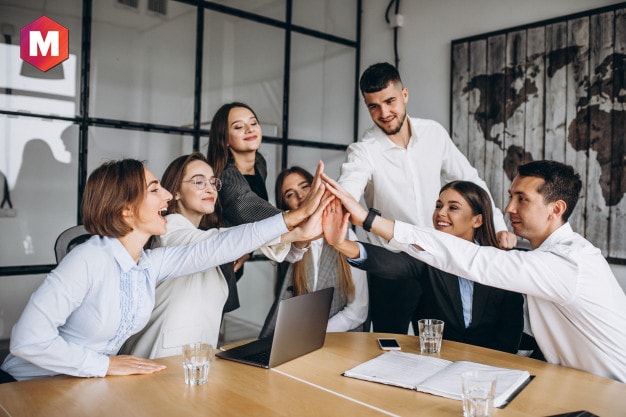 Action-Oriented Team Roles
Action-oriented members of the team are the ones that get the work done. They are exceptionally reliable and can always get the job done effectively. Working is an exciting opportunity for action-oriented individuals and, as a result, find challenges appealing.
1. The Shaper
Shapers are hardworking individuals that put extraordinary amounts of effort into achieving desired results. These individuals are typically extroverts and, as a result, are dynamic by nature. They can motivate their fellow workers and inspire passion within their team members.
They enjoy challenged and strive to achieve the unique goals they have created for themselves. Shapers are exceedingly vital to any team as they thrive under pressure and can enhance the group's overall performance. Shapers are born leaders and can quickly rise through the ranks and are perfect management material.
Strengths
Such individuals have the traits of being challenging and dynamic. They thrive on pressure and comprise the drive and courage to overcome different sorts of obstacles.
Allowable weaknesses
These people are prone to provocation, and they might offend people's feelings also some of the time. You should not be surprised to see them becoming aggressive and bad-humored while trying to complete their jobs.
2. The Implementer
Implementers within an organization act like the backbone of the team. They ensure that order is maintained as they are efficient. They make concrete plans and are highly disciplined individuals equipped with a razor-sharp focus.
Implementers are diligent workers that can increase the efficiency of any tasks assigned to them or any tasks planned by them as they strive to remove waste.
Strengths
These people are practical, reliable, as well as efficient. They can effectively turn ideas into actions and organize the work that they are supposed to complete or manage.
Allowable weaknesses
Such individuals can be a bit inflexible and slow to respond to new things, possibilities or opportunities. They can also be a little slow in relinquishing their plans for any positive change.
3. The Completer/Finisher
Completers or Finishers deliver high-quality work and are often perfectionists. They have a keen eye for detail and, as a result, can notice any discrepancies easily missed by others. Their work is precise, and they always make deadlines.
Strengths
The top qualities of such individuals are painstaking and conscientiousness as well as anxiety. They will search out errors, polish them and make things perfect.
Allowable weaknesses
They can be included towards worry inordinately, plus they can also be reluctant to delegate. Such people can also be accused of taking their perfectionism to extremes.
People-Oriented Team Roles
These team roles are primarily concerned with networking skills and relationship-building efforts to finish assigned tasks. They are fantastic listeners and work towards creating harmony and balancing the team.
1. The Coordinator
The Coordinator is gifted with excellent interpersonal skills. Coordinators are effective communicators and are beneficial people. They aid their fellow teammates in accomplishing their tasks. They are calm individuals who can effectively delegate work and, as a result, make great managers.
Strengths
Such people are mature and confident, plus they can also identify talent and clarify goals.
Allowable weaknesses
You might find these people as manipulative who try to offload their own share of the work. Such members can also over-delegate, so they themselves have very little work to do.
2. The Team Worker
Team Workers are friendly extroverts with good active listening skills. They assist their team members' dues to their highly adaptable and versatile nature. Such a member is an indispensable resource. They have excellent interpersonal skills, so they can help the team function as a unit. They resolve disputes quickly and are popular among their team members.
Strengths
Sich individuals are cooperative, diplomatic, and capable to understand other's perceptions. They listen and try to avoid friction.
Allowable weaknesses
Team workers can be indecisive in crunch situations, plus they also tend to avoid confrontation. Such people might also be hesitant in making decisions that can be unpopular.
3. The Resource Investigator
These individuals are most likely extroverts who possess great talents for networking. The Resource Investigator is constantly exploring new opportunities and avenues to grow and improve. They are great at coming up with their own ideas and benefit from brainstorming with others as they pick up ideas from others. They are skilled negotiators and can form successful business contracts.
Strengths
Such sorts of individuals are outgoing and enthusiastic. They like to explore opportunities and develop contacts.
Allowable weaknesses
These types of team members can be over-optimistic. They might also lose interest once the initial enthusiasm has passed. Such people can also forget to follow up on a lead they have lost interest in.
Here is a video by Marketing91 on Belbin Team Roles.
Thought-Oriented Team Roles
Thought-oriented team members are the brains of the organization. They are critical thinkers and always present a new perspective on any circumstances. They analyze various ideas and evaluate pros and cons and employ logical thinking to their use,
1. The Monitor Evaluator
Monitor evaluators are rational thinkers and rely on their instincts a lot. They are strategic planners as they carefully consider all possibilities. This allows them to form insightful solutions to their problems. They are problem-solvers by nature.
Strengths
These types of people are sober and strategic. They can also be discerning as they see all options and then make their judgments.
Allowable weaknesses
Such sorts of individuals lack the drive and ability to inspire others, plus they also are overly critical. They can also be slow while coming to decisions.
2. The Specialist
Specialists are experts in their fields and provide their contributions when their expertise is required. Specialists are also invaluable to the team as they have immense technical knowledge in a particular field.
Strengths
These types of team members are single-minded and self-starting. They are dedicated individuals who provide specialist knowledge and skills.
Allowable weaknesses
Such people are known for contributing on a narrow front, plus they can also dwell on the technicalities. Such people may also overload you with lots of information.
3. The Plant
Plants are innovative and creative individuals and can come up with original ideas quickly. Plants are progressive thinkers and, as a result, are extremely valuable for the growth of an organization.
Strengths
These types of people are creative and imaginative. They also have free thinking and generates ideas while solving difficult problems.
Allowable weaknesses
Such people might ignore incidentals, plus they can also be preoccupied while communicating. Such individuals can also be absent-minded or forgetful.
Using the Belbin Team Model in the Workplace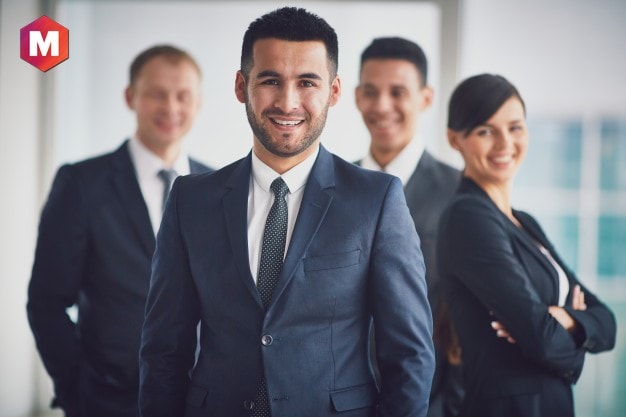 According to the Belbin model, a team that incorporates members with similar styles of behaviors or team roles will turn out to be an unbalanced team.
By using Belbin team roles to your team will assist you in creating a more balanced team and finding out opportunities for growth by letting every member be aware of their specific team role.
When every team member knows their specific role within a team, they can improve their contributions by optimizing their strengths and handling their weaknesses to improve their performance as per their given team role.
Wrap Up!
On the concluding note, it is clear that effective teams need a variety of personality types for being balanced while handling different roles to accomplish team goals.
Belbin team roles help leaders or managers in assigning team roles as per the strengths and weaknesses of the employees or team members to make an efficient team. It will assist in assigning team roles as per the motivations and objectives of every individual.
What are your thoughts about the significance of these nine team roles in making a balanced team? Share your opinion with us in the comment section below.
Liked this post? Check out the complete series on Leadership