Leadership is a skill that motivates different members of a group and channelizes their abilities and enthusiasm towards accomplishing a common goal. Leaders possess such leadership qualities and act as the beacon of hope. Characteristics of leaders incorporate some key personality traits that empower their team to stay motivated all the time even when the storm of adversities pounds all around them.
So, one cannot generalize that being a leader means acquiring a superior or authoritative position in an organization or group. But this is far from what a great leader is and should be.
Leaders are measured less on how their role is defined and more through their constructive and productive impact on their team members.
To be a leader, you don't have to be influential in a considerable group. You could be in a minimal space and still be a leader and mentor. You could only be leading one person and always be a great leader.
To analyze different perspectives and thought processes, to come forward with a strategy that can motivate the teams, individuals, nations, organisations, societies, etc. to move forward are the key characteristics of leaders.
In today's society, leaders have emerged in every field.
From running a business to managing a scientific project, people are coming out as leaders everywhere. Leadership qualities are not something that you are born with but something that you acquire over time.
No matter what age in history we look at, we will always find some leaders, making the best of their time.
In this article, we shall discuss the various qualities of a leader. Some of them are given below
Top 20 Leadership Qualities
1) Emotional Intelligence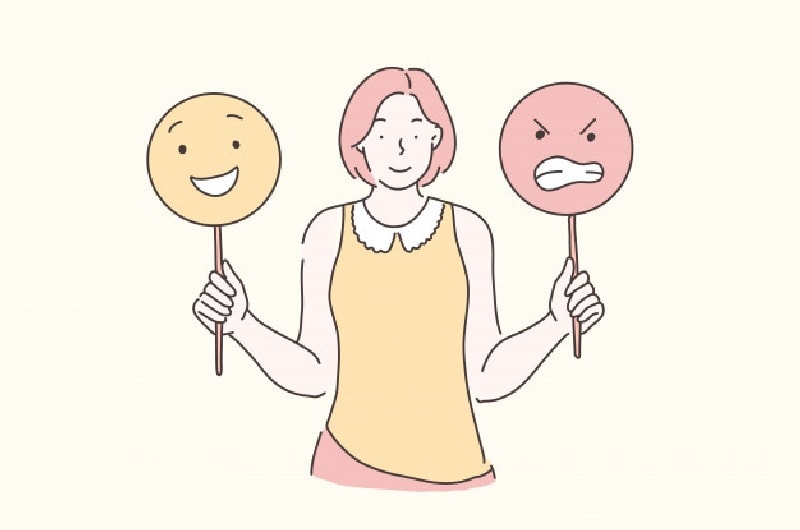 Most leaders work significantly on their emotional intelligence as it is one of the top leadership qualities.
It is by far the strictest quality to work on and build. Emotional intelligence is not something inborn but is acquired over time through effort.
Good leaders can identify, understand and use their emotions positively and effectively. Leaders build their EQ to communicate better, defuse conflicts within the organization, empathize with their associates and effectively overcome life's challenges.
Emotional intelligence plays a key role in letting the leaders have better interpersonal skills by understanding the perspectives of other entities. Plus, it also enables leaders in recognizing their own emotions and channelizing them adeptly to adapt to the environment for achieving a particular goal.
2) Motivation
To become a successful leader, one must have a personality that your team members would like to follow. It is only possible if you motivate them constructively and productively and hence motivation is one of the leading leadership qualities to have.
With your strategies, intentions, and actions, you need to be aware of where you are heading towards because no one likes to follow a leader who is unsure of the outcomes.
Leaders should also motivate their team by praising them or recognizing them for their good deeds. Knowing what can motivate your employees and incorporating that part in your strategy is one of the key characteristics of great leaders.
Understanding the strengths and weaknesses of your team members, and empowering them with the right kind of appreciation will enable you in motivating your team.
3) Resilience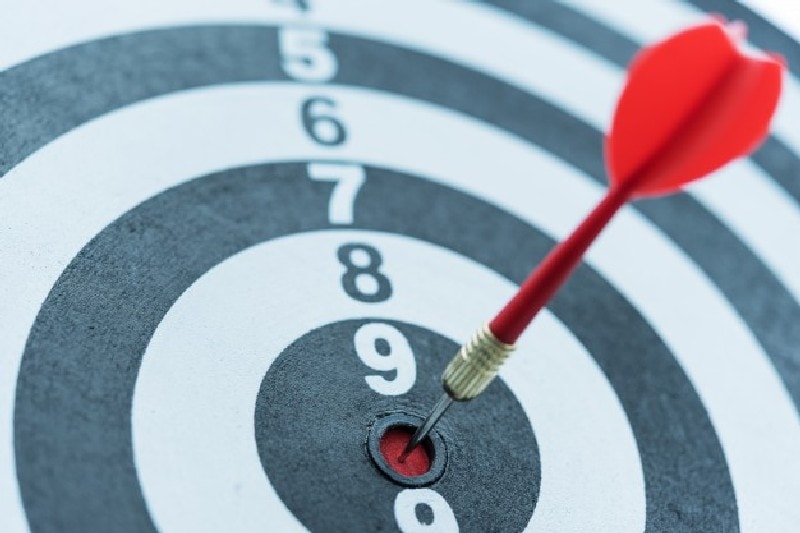 When things get tough, a leader receives tougher.
Resistance is perhaps one of the essential characteristics of a leader and any influential person. It is the trait that allows a person to gain their footing back after they have received a blow from life.
Leaders master their emotions before they start to manage them.
They have a positive outlook on life, and they remember that every problem that they face is temporary. Resilient people like to focus on everything that experience has taught them.
4) Listening
To motivate somebody, it is inevitable that you pay heed to their thought processes, opinions, inclinations, and emotions. A good listener will always try to listen for action rather then reaction. Hence, listening is one of the most important leadership qualities.
By listening to your team members, you can come up with better strategies fitting well with specific traits of the particular team member. Employee suggestions and ideas play a significant role in creating successful strategies.
When you listen to your team members, they feel more encouraged to sharing their opinions. This will help you in better strategy making and successful execution.
5) Integrity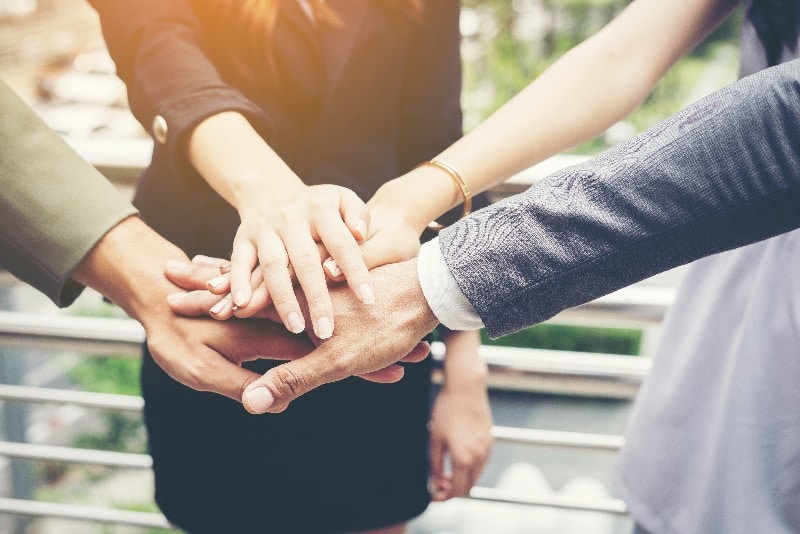 Incorporating Integrity is also one of the top-rated characteristics of leaders.
Integrity plays a key role in fostering trust amongst the team members that are crucial in boosting the engagement and performance of the team members.
When you lead with integrity, you give credits to the responsible members, plus, in the cases of mistakes, you recognize and own them. This opens the path of self-development for you and your team. Your subordinates will follow you if you work with high integrity which is why integrity is one of the leadership qualities you need.
6) Passion
No one believes in a leader who is devoid of emotion.
This quality is what distinguishes a good leader from a great one. The more passionate you are about your work and cause, the easier it is for people to follow and emulate you.
 Good leaders believe in the cause that they work. This belief and passion inspire others to show more significant dedication and engagement towards their role in the organization.
A good leader showcases a passion for success, for goals and their founding belief.  This is a driving force behind the triumph of any company.
7) Problem Solving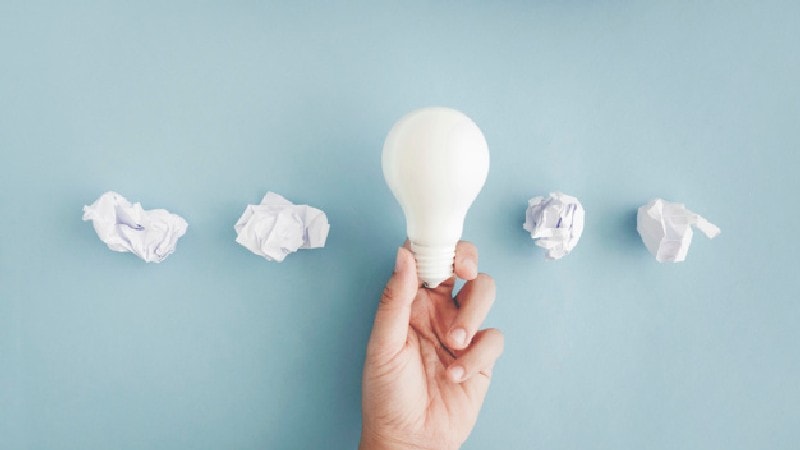 It is important for a leader to adeptly solve the problems that come while moving towards the goal.
Leaders come in various forms but in any format, you will face daily problems. Some of the problems might be short term and other long term. How you solve the problems is upto you and thats why problem-solving is one of the most in-demand leadership qualities.
Assessing problems and challenges, coming-up with best-suited solutions and utilizing the most effective one are some of the essential characteristics of leaders.
8) Lead by Example
It is necessary for the leaders the take initiative for the actions.
Wherever leaders can perform some tasks that can motivate their team to be more enthusiastic, meticulous and productive, they should do those most skillfully and naturally.
Leading by example is one key thing that empowers leaders to win the hearts of their team members.
9) Perspective
Being able to understand the long-range perspective is one primary characteristic of a successful leader.
Leaders have to see the bigger picture, as only then they will be able to motivate their team in all the good and bad times. They should also be aware of the key thinking patterns of their team members so that they can channelize them in the right way as per their potential and abilities.
Leaders help their companies in accomplishing the long term goals by understanding the perspectives of all the key players.
10) Transparency
Transparency refers to the honesty and openness of a person.
It is perhaps one of the essential pillars of good qualities of leadership. Transparency implies that all your actions are conscientious enough to be scrutinized. Your work can be easily seen through and recognized positively by the public.
A good leader is apparent in his words and actions. Leaders do not try to manipulate or mislead. There are no harmful or hidden intentions behind anything that they do.
They are sure of what they want and lay it out before their associates in precise time. Transparency helps build the trust of other people on the leader, which is very important for any organization.
11) Empathy
Good leaders cannot be apathetic towards the challenges that are faced by their subordinates.
Understanding allows leaders to understand their associates and help them in areas that they find difficult. Empathy is the key to problem-solving in any organization.
The issues of any organization stem from the problems faced by its people face. Great leaders can put themselves in the shoes of their employees and discover the root of the problem.
Thus they can address issues faster and with greater precision while gaining the support of the people around them.
12) Diplomacy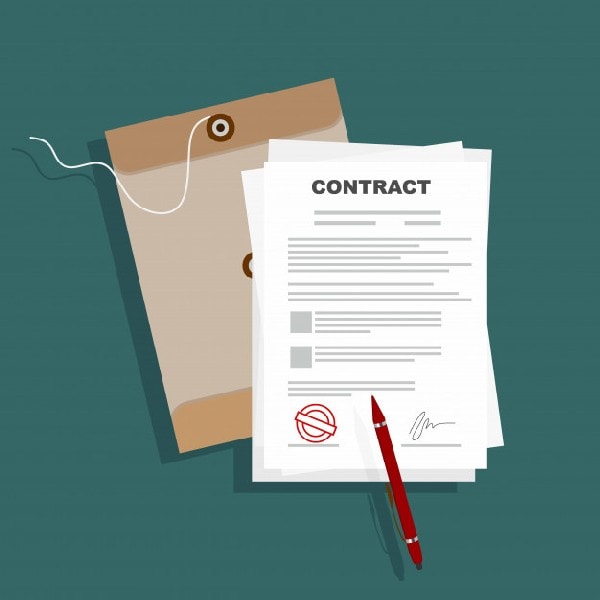 For leaders, to make an adept strategy that helps in accomplishing the goals, diplomacy is one of the most important characteristics.
Diplomacy plays a key role in motivating every member of the team, keeping them on the same page to work coherently. Because of this, the team works towards the common goal in an integrated way despite having behavioral, cultural or political differences.
Hence, diplomacy is going to be one of the most important characteristics of leaders that will alleviate the team-building process for a leader.
13) Purpose
For motivating the team towards any goal, it is important that leaders are clear as to why they are channelizing their team towards that goal, how they are going to achieve it and what would be the productive outcomes for the whole team.
Being clear about the purpose helps the leaders in motivating their team in a more adept, articulate and productive fashion.
14) Accountability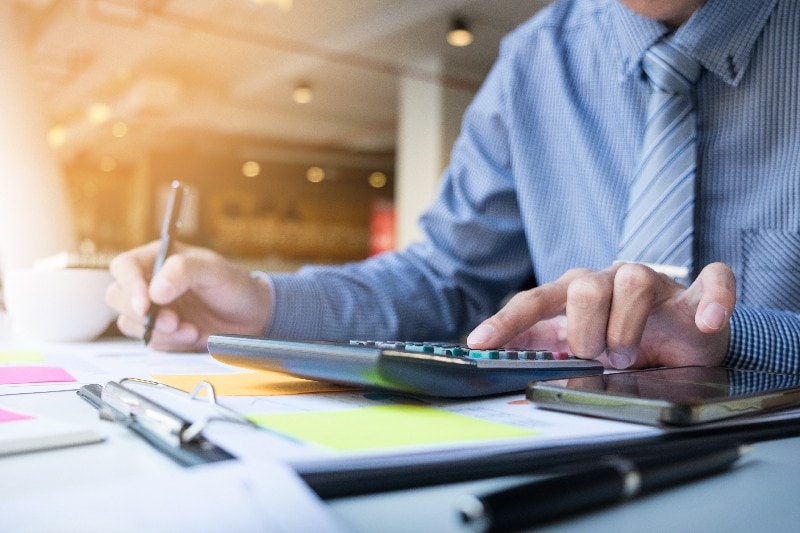 Leaders are the ones who take decisions, and that is why when leaders take responsibility, it plays a significant role in establishing the authority of the leaders amongst their team members.
So, it is important that leaders take ownership of their strategies and outcomes; it does not matter the results are favorable or not.
15) Open-Minded
Good leaders are always open to new ideas, thoughts, and concepts. They do not stringently hold on to a particular belief or function. The work environment and the business cycle is constantly changing.
This means that leaders need to be open to any changes that they might have to make for the betterment of their organization.
16) Trust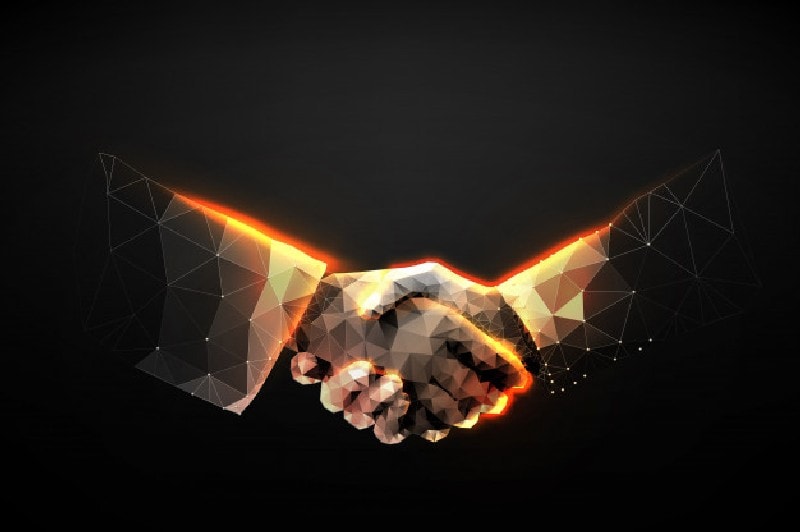 For leaders, their team members must count upon you.
Therefore leaders that incorporate strategies for effective team building tend to accomplish your success. For trust building, leaders should also encourage team members to put forward their opinions, and should also have faith in them.
Valid trust-building acts as an impetus to increase the productivity of a group.
17) Patience
There is nothing that cannot be achieved through hard work and perseverance. This is one of the founding qualities of great leaders. Leaders cannot be impatient and hope for immediate success. They bind their time and wait for the right opportunity without getting restless.
Patience is one of the essential qualities because success does not come immediately. There is a lot of good thinking and patience that needs before we get positive results.
18) Influence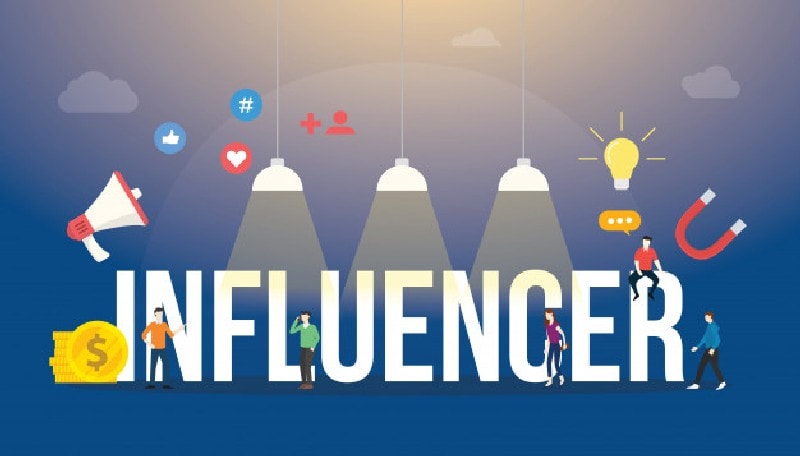 For leaders, they must influence their team members constructively and productively.
Every strategy and each maneuver of the leaders need to be accepted by their team members. For having the right kind of influence, leaders should incorporate emotional intelligence, interpersonal skills, the right coaching, and consensus-building skills.
The right kind of influence plays a vital role in constructively motivating team members.
19) Humility
If you are not humble, you are most likely fooling yourself.
Too much ego is always a bad thing. People who are full of themselves close down the possibility of growth and improvement. Good leaders need to be humble enough to accept their faults and recognize their weak points.
 Any successful event should not fill your head with over-bearing ideas of self-importance, or you shall lose your support and position.
20) Vision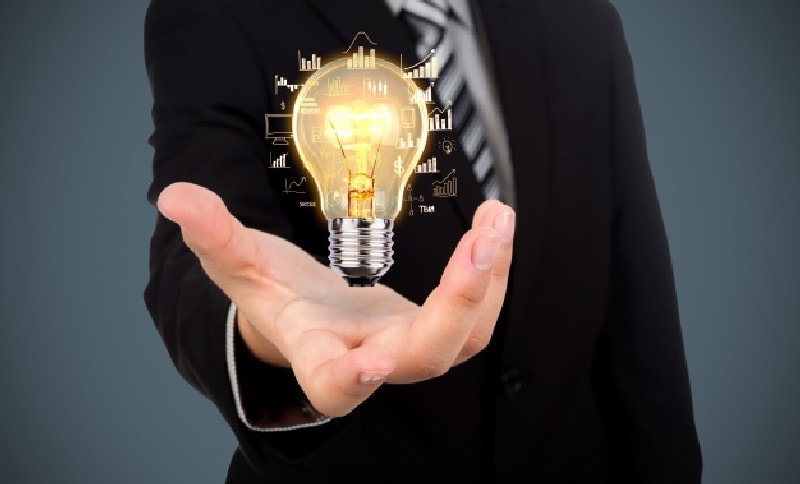 Not only are good leaders able to keep an image, but they are also able to communicate it to others.
You must always have a clear idea of what you want your organization to achieve. You must keep tabs on your short term as well as your long term goals.
Great leaders keep their associates inspired through their ideas of the vision they have in mind. This keeps all the other members of the team focused and on track. If leaders themselves lose their sight, then the chances are that their subordinates will forget the importance of the roles that they are playing.
5 Don'ts of Being a Good Leader
Given below is a list of things that every good leader doesn't do-
1) They Don't Put Things Off
No leader is a procrastinator. They like their work to be finished on time, and they do everything essential to make sure they are punctual. A real leader knows that every second is an opportunity and makes the best of it.
2) They Don't Dismiss Others
Good leaders are prepared to listen. They encourage others to participate and give space for external creativity. They do not rely wholly on themselves but allow others to work on their ideas and concepts.
3) They Don't Get Disheartened
Great leaders take every setback as a challenge. There is nothing that puts them down. For good leaders, their goal is the most important thing. They do not let misfortune, mistakes or any impedance hold them back.
4) They Don't Rely On Luck
Good leaders believe in hard work. There is nothing they leave up to the luck of fortune. This doesn't mean that they don't have faith or aren't optimistic; it only means that they believe in helping themselves. If there's anything they can achieve by themselves- they do it!
5) They Do Not Neglect Themselves
Great leaders never turn obsessive about their work to the extent that they start neglecting themselves. They know that their physical, mental and spiritual health is essential. You cannot achieve anything unless you have your well being and health in order.   
5 Do's of being a Good Leader  
             
1) They Get the Right Support
Good leaders do not act entirely by themselves. They know the importance of getting support and delegating work. Good leaders have the right crowd around them- be it friends, family or work associates- they surround themselves with positive people.
2) They Aren't Afraid Of Making Mistakes
Good leaders are daring and adventurous. They believe in taking chances when it comes to the right opportunity. If they make a mistake in the process, they take additional steps to make up for it. They do not shirk from action under the fear of making an error.
3) They Seek Good Advice
Great leaders know that they are not perfect. Frequently they need help and guidance from people who are more experienced or skilled. A good leader always has an idol in mind from whom they take inspiration.
4) They Show Gratitude
Good leaders are good people at heart. They rely on others and appreciate them on their excellent work. They do not forget the role that every person has to play in their lives- be it their own superior or the person driving them to work!
5) They Listen To Their Heart
Great leaders know how to follow their inner voice. They trust their instincts and subconscious while they finished a chore or a task. They are not afraid to develop their own heart and vision.
Wrapping it up!
There are various qualities that a leader must-have. There is no one book or journal which can lay down all the traits that great leaders must-have.
People who find themselves in a position to lead and show the way, need to be very conscientious of their role.
They need to assess the situation and then decide which set of values and rules to apply for success. At the same time, you need to remember that you cannot be a perfect leader. There is always space to make some mistakes, accept them and work on their improvement.
What according to you, are the essential characteristics of leaders? Did we miss any of the characteristics of leaders that consider crucial? Let us know in the comments below.