The challenges associated with leadership positions in any industry are called leadership challenges. They are specific to the organization's leaders, and most of the time, the staff is unaffected by it. The organizations have become more dynamic and evolved a lot in the last few years, and along with them, markets have evolved too. The competition has increased, and the preferences of the customers have changed drastically. To manage all of this becomes a hectic task, especially for organizational leaders.
They are in a position where they have to make decisions that may or may not benefit everyone. But they have to be beneficial for the organization, and in doing so, they often face criticism. There are many more challenges which leaders face day in and day out.
The following are a few of the most common and important challenges which leaders face:
Top Leadership Challenges faced by Leaders
1. Developing managerial skills
While developing managerial skills is important, what's more, important is understanding what exactly consists of managerial skills. Bossing around everyone in your office and telling them what to do and what not to do is not managerial skills.
It is much deeper than that. You have to establish a relationship with your employee, and they should approach you without hesitation. Striking the right balance between a friend and a mentor or a boss is crucial with employees.
Managing your personal and professional life and the lives of other people are called managerial skills. Every person in a leadership position should be able to develop his managerial skills because he's going to be in the people handling profile.
2. Motivating your Team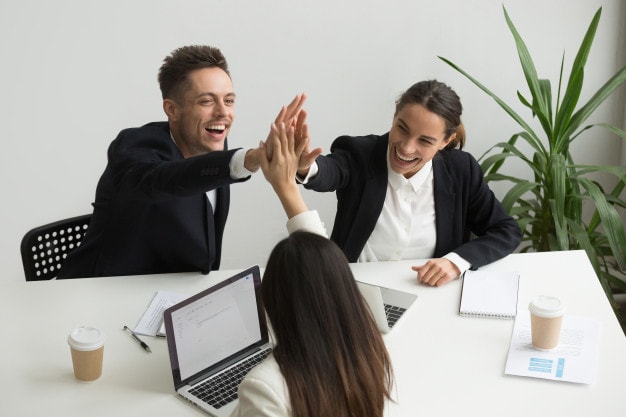 To be a successful leader, you have to be an exceptional speaker and motivator. Your team is going to need you all the time, and you have to be a source of inspiration for them.
People are going to look up to you, especially the employees in your organization and the team that you are managing. You have to show personal commitment, excitement towards work, and a surge of energy for them.
You should be willing to help the organization go out of the way that will be seen and imitated by our juniors. Every employee of yours will need motivation at some point in his career, and being a leader, they will look up to you for it.
Your actions and words should synchronize for that to be a great motivation for other people.
3. Developing your employees
Every employee holds a potential that should be recognized and worked upon by you as a leader. Understanding that potential and developing a reply can be challenging. You have to understand the person, improve his skills and knowledge, which can take time and effort, not to mention the use of resources.
You have to remember that the junior which you are training right now may at some point in time in the future take your place, and you have to ensure that there are all qualities required for the job.
Transferable skills and soft skills should be present in the employee to be trained to develop his technical skills.
The most important quality you should develop in your employees is getting along with others and being a team player. This is because interacting with other people will be a constant thing at a job, and you have to ensure that it is an effortless process for the employee.
Developing employees ethically is also important. Following the ethics of the organization is something where there should be no compromise. Training in all these aspects can cost you a lot of resources and at the time, and it can be challenging as well when The employee decides to change the organization.
4. Developing teams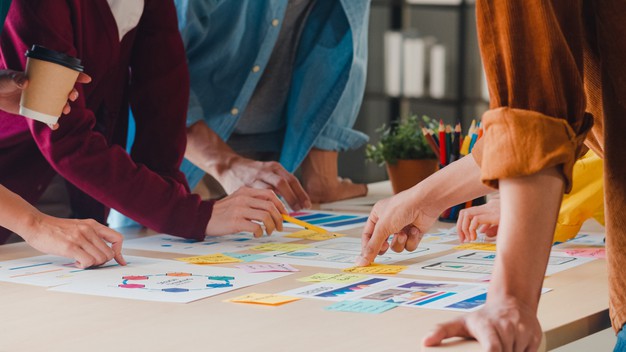 While developing employees is one thing, developing teams is an entirely different thing. Teams are a base of a good organization, and developing them requires an additional effort compared to developing a team member.
A team member will have a different mentality, while the team collectively will have a different mentality altogether.
Understanding that your team is more important than yourself and putting your team's needs ahead is important and takes a lot of effort. They have to develop the teams so that they are collaborative, productive, and functional, which will enhance not only themselves but also the department and the organization.
5. Awareness of the leadership
The leadership should be aware of all the things in the organization. Without having awareness, it won't be easy to achieve success. The future of the organization requires that the leaders should train leaders.
The challenge which is faced is developing those personal skills. The leaders understand this and have to stop to have a new look at their goals. They try to surround themselves with the most capable people who will help them reach their goals and overcome the challenge.
6. Collective intelligence
Most of the organizations are based on vertical hierarchy. However, the trend is to implement a horizontal model that is based entirely on the collaboration system. Collective intelligence is aimed at every organization, and it is expected to become more strong with the arrival and proliferation of the internet.
The leadership is focused on creating enhanced collective intelligence for the future. It is the leaders' job to prevent the employees from becoming a simple mass of the organization.
They try that employees do not become dead weight for them to carry around, and collective intelligence is utilized for productivity purposes. As more and more people get involved in the decision-making process, the change is encouraged by the organization's leadership.
7. Work Pressure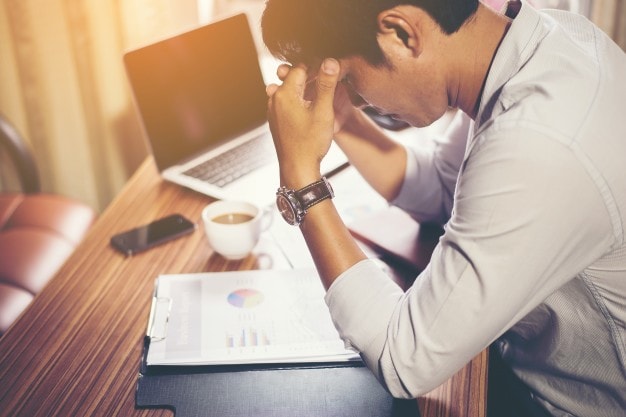 Work pressure is something that everybody deals in – be it a grassroots level employee or the organization's head. Everybody faces pressure now and then. However, the amount of pressure faced by leaders is at a different level and cannot be compared with other employees.
The leaders have to take care of the business, the organization, the employees, and, most importantly, themselves. Managing all of these can lead to overwork and burden. Leaders must understand this and manage their job accordingly.
Finding a balance and some quiet moments is very crucial for the leaders. Physical well-being and mental well-being should be taken care of to be in a better position to lead the organization.
8. Delivering bad news
There will be times when things will not turn out to be right. Products will not work in the company, sales will fall, the employees will have to be fired, or you might have to deliver bad news to your bosses.
Bad stuff happens in the organization, and it cannot be avoided. An organization is nothing but a business, and there will be ups and downs in business. But no matter what happens, a leader should deliver the bad news without hesitation.
The news should be delivered clearly without hiding any facts as it is without diluting the facts.
9. Handling conflicts
Conflicts are a part of human tendency. Everybody is faced with conflicts every day in some part of their lives. Being a leader in an organization, you will always be faced with conflicts and conflicting situations.
Employee conflicts would be one part where you have to intervene and solve without taking sides, but there would be other interpersonal conflicts in which you will personally be involved. In such cases, it is essential to take ownership of the situation and impartially solve the conflict. At times, this would also mean that you will have to take the blame.
This can be very challenging being a leader, but it is important. When choosing what is easy and what is right, a leader is always expected to choose what is right.
10. Being productive all the time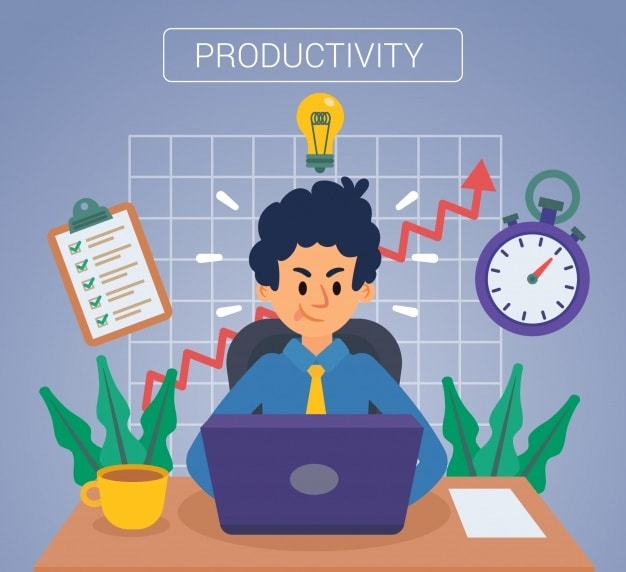 Being in a senior position, a leader is expected to be productive at almost all times. Unlike the individual contributors, in a business hierarchy, a leader cannot be unproductive.
Being busy is not being productive, and leaders must understand this. Being productive can also mean talking to an employee about his problems over a cup of coffee. It does not necessarily have to mean that you sit and reply to emails all the time or conduct meetings to check the project's progress. However, being a leader, you might have multiple things on your plate.
You are managing your employees, attending to your bosses, approving new things in your organization, etc. In such cases, being non-productive is not expected, and it can be challenging and could take a toll if not managed correctly.
11. Two-way communication
Two-way communication is listening to the employees, talking to the employee, and being in a managerial position, a leader will have multiple people reporting to him. There could be people who are reporting to the reportees of the leader.
A leader could be managing anywhere between ten to a thousand people, and communicating with all these people can be challenging. The leader cannot go and talk to every person in the organization.
He can often put up a mail to everyone in separate departments and ask for feedback to initiate a two-way conversation. But that will be the extent of it.
Talking to every person and discussing his career or a professional discussion would not be practically possible for the leader. In such a case, the leader should encourage the employees' upward communication so that he can hear what they have to say.
The other advantage of upward communication is the employees feel listened to.
Conclusion:
Leadership challenges are an inherent part of being a leader. While there are multiple problems that the leaders face everyday, it is very important that they accept them and then try to solve rather than avoid them.
Avoiding problems will only bring them up again at a later time and make the situation unmanageable. While solving problems and overcoming leadership challenges, leaders should try to balance their personal and professional lives.
Liked this post? Check out the complete series on Leadership