In simple terms, leadership is the craft of motivating, empowering and guiding individuals to accomplish a shared objective. Successful leadership conglomerates genuineness, transparency, and moral conduct. Ethical leadership never backtracks from moral conduct as it concerns making the right decision as per one's ethical commitment.
Followers also regard those leaders who are straightforward, open and make no mischief.
That is why; it is suggested for the leaders to utilize practices that constructively impact the leader-team association with an end goal to advance positivity and productivity by comprising the power of acceptance and ability to understand the grounds of different perceptions.
In this post, we will learn everything about ethical leadership. So, without any further ado, let us get started right away-
Introduction to Ethical Leadership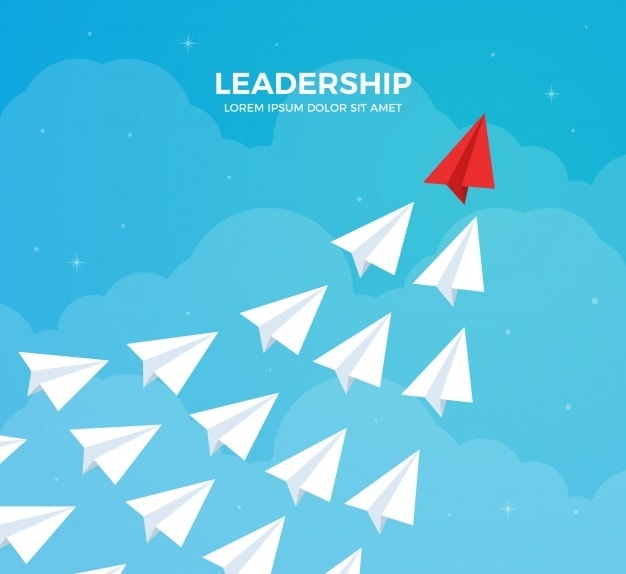 There is an integral link between leadership and ethics.  The establishment of the leader-follower relationship is trust.   Ethical values revolve around the rules that characterize conduct as right, wrong, good or bad.
Therefore, leaders must themselves comprise the right ethical values in their choices and activities, to impact others to follow the same path.
We all know that man is a social animal. We need to live in groups and work in groups.
The group with which we live together is called family. While the group with which we work is called a team. In the professional sphere, there is some hierarchy of employees and team members maintained.
At the top of this structure called an organization is the team leader. Several different leadership skills need to be deployed to be a good leader.
Therefore, to understand ethical leadership comprehensively, what we need to know is the true meaning and definition of leadership-
A leader is someone who heads a group of people ably and maintains stability in the group.
A good leader is the one who functions as a connecting link between various employees and departments of a team. He/she should be able to hold the unit together and pave on the path of success.
There should be a specific yet achievable goal setting, and all measures should be taken to reach that goal. In a good team, there should be equality and fair behaviour imbibed in every act.
Here, the main question is, what are the skills of conscience and ethicality required by a leader? A leader should be abreast with the knowledge of what behaviour is acceptable and deemed right by the team.
What is Ethical Leadership?
Ethics are the firm principles and values which pose as a lighthouse for guiding your behaviour.
They comprise of the morals and the philosophy of life that one lives by. These are the principles one firmly stands for and distinguish between right and wrong based on these ethics. Every person should have his/her ethics that his mind, conscience, and soul approve of.
Even in leadership, ethical behaviour is of the utmost importance. There should be no complaint against the morality and righteousness of the leader.
An ethical leader should stick to ethics even if it is not financially profitable or beneficial in any respect. There are times when it is convenient to behave in an unethical way, but, the one who does not run away from ethics and morals is a real ethical leader.
The importance and the virtues of ethicality should be understood by the whole team and implemented in all the professional decisions and aspects related to business.
Characteristics of Ethical Leadership
Value Sharing
Quality Orientation
Openness
Participation
Succession Planning
Setting high ethical standards and meeting them
Being fair in all personal decisions
Keeping your word
Treating everyone with respect
The 4-V Model of Ethical Leadership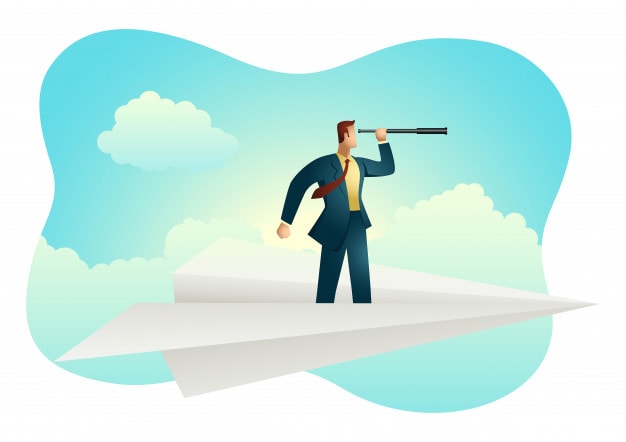 When it comes to ethical leadership, some key points from the pillars of successful leadership, they are defined in this 4-V model.
1. Vision
It is no news that in the successful administration of any team, the leader requires a good vision. He/she should have the necessary foresight to judge the impact of his/her decisions and the team's performance on the business.
This vision should include some moral policing of the leader and the team to maintain proper ethical leadership.
2. Values
Every person lives by some values. A person leading a life without morals is like a flower blooming without any colour and fragrance. In a team, the costs of the leader impact the working of the whole team.
An ethical leader should take care that he/she is not compromising on anyone's morals and ethics and then lead the team by establishing values that will motivate the whole team and help them get an identity for themselves.
3. Voice
What is a leader without a say? Hence, an ethical leader should have a clear vision set on the goal and the way to approach it. Also, it is essential to voice this vision out.
There should be transparency in the team, and everyone should know each other's thoughts, especially the leader should take the initiative for this.
4. Virtues
Virtues are the good points and the ethics which cause no harm to others. An ethical leader should be virtuous and should promote others' virtues and morals as well.
Also, he/she should verify that his/her actions are being aligned in line with his/her ethics. The leader should take care that his vision, voice, and values are concurrent with each other.
Effects of a Good Ethical Leadership
Leading a team is like treading on a knife's edge. Sometimes, there is a minimal margin between what is right and what is wrong. There can be various shades of a single decision, but maintaining ethicality should be of the highest importance.
The best impact of ethical leadership is the upholding of superior moral values. Here are some parallel effects of ethical leadership.
1. On every individual
It creates a positive attitude of the individuals and an amicable bond among the team members. If they know that their leader is keen on maintaining ethicality, they start trusting and believing their leader.
Trust is the most considerable investment of an individual. If their trust wins, they can do anything for the leader and the team to achieve the goals and gain good outcomes.
2. On the team
A team comprises of individuals. If every individual has a positive attitude, it will make for a healthy and positive atmosphere.
When co-workers have strong relationships with each other, it has a good impact on the working style.Helpfulness, friendliness and untarnished ethicality are enhanced, and even the team starts practising it along with the leader.
3. On the organization
A right individual leads to a good team, and a good team is the pioneer of a healthy organization. If ethical leadership is maintained in every department of an organization, its well-being will know no bounds.
The health of the organization remains good, and there is the least space for any moral clashes. There is faith instilled that the organization will not impose any unfair decision or a biased treatment.
Ethical Leadership in Business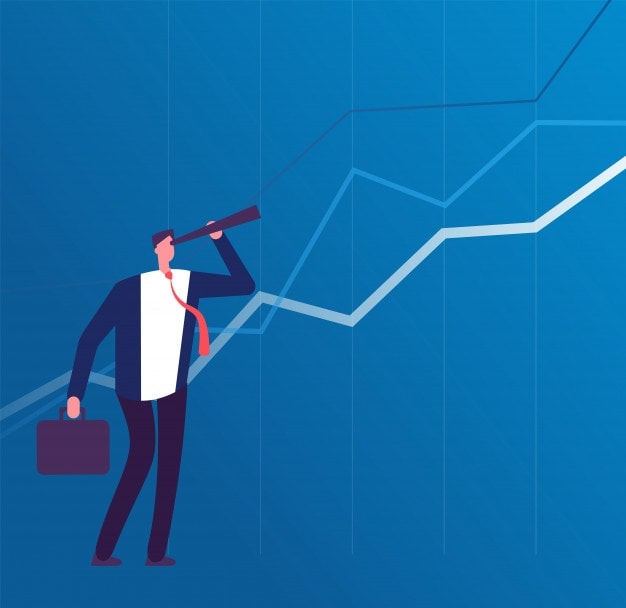 When you are a leader, you need to guarantee that no-harm occurs to anyone in your leadership, plus you should also manage issues that may undermine the effectiveness of your team.
Some of the key things that might influence the ethics of any business are-
1) Values
This is one of the most critical aspects of an organization. Values are the thoughts that leaders or managers protect.
Values are generally shared by the workforce, community, or any kind of group. For instance, in many countries, people value the freedom that they have. – And for that, they respect the individuals who have sacrificed their lives to permit then to live freely.
In the same way, there can be some ethical values that leaders need to keep intact, as it might affect the ethics of the company.
2) Regulatory bodies
You must have noticed that many of the professions have their Code of Ethics and business policies.
Such codes spread out not just the things that are critical to preserve and promote yet, also, the steps for handling the ethical issues that may arise.
Ethical leadership should pay heed upon such a Code of Ethics while resolving any ethical issues in the company.
3) Leadership
When leaders have confidence in their team and convey their values to team members and others, there is a superior possibility that working in the whole organization will be ethical.
Leaders are supposed to be unbiased while making decisions whenever any ethical issue occurs in the company.
4) Sub-groups
Different types of unions are quite common in companies.
A group of people who have a set of common principles and value-system wants to promote their ideologies. They may, for instance, not coordinate with others around them while they might be eager to fight for their belief system or rights.
For instance, unions go on to protest for their ethics does not matter if their ethics match with the ethical policies of the employer or not. Leaders need to handle such situations with excellent power of acceptance and the ability to understand multiple perceptions.
5) Process
As discussed above, sub-groups with different values may cause some issues in the organization. While handling such scenarios, the business should have a resolution is required with the end goal that everybody lives and works in concordance.
It is consequently significant that leaders incorporate an ethical procedure that individuals can follow, so issues related to the difference in the opinions and values get managed soundly.
Ethical leadership needs to ensure that everyone is accepted well in the team, and all of them are ready to participate as per the guidelines set by the leaders.
What are Ethical Failures?
Ethical leadership is based on the principles, morals, and values of the leader.
Any discrepancy in the structure of this ethicality can lead to ethical failures. On an individual level, if the leader behaves in an ethically incorrect manner, it will chip off at his/her conscience. The guilt of that decision will keep on haunting him/her till he/she sets everything right.
In a broader perspective of the team, ethical failure is the adverse impact on the team members and their working style. The atmosphere will get maligned and unhealthy stemming decrease in productivity.
When the whole organization is concerned, an ethical failure may lead to malfunctioning of various departments and eventually breaking down of the entire system. The name and fame of the company will be at stake due to ethical failures. In that case, a financial loss might be tolerated by the stakeholders, but the loss of ethicality is never tolerated.
How to Be a Good Ethical Leader?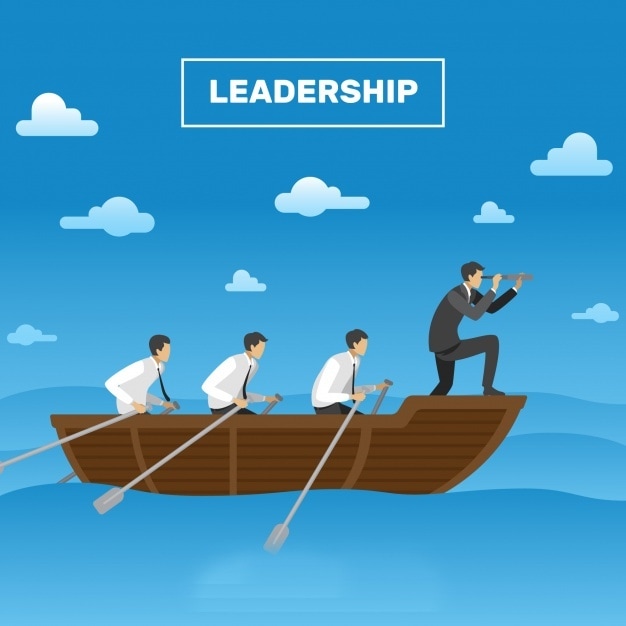 There is no specific system to train you to become ethically responsible.
Morals and principles of working cannot be imposed on you or transplanted in you. They need to be there within you and make them thrive, prosper and show effects on your leadership. But, let me present before you the measures you can take to be an ethically sound leader.
1. Define your team's values:
The team will cooperate with you only when they know what you believe in and what you stand for. So, put your values and ethics out there for them to understand you better.
2. Have open communication:
If you facilitate open communication among the team members without any hindrance of fear and sophisticated, you can get to know what the team exactly feels and needs to succeed.
3. Deal with ethical dilemmas in a better way:
It is human to have dilemmas. But, it is essential to rise above them correctly and not be prejudicial about a person. You should segregate and align your thoughts in a way to prevent biased decisions.
Final Thoughts about Ethical Leadership!
Ethical leadership is of great importance. A good leader is followed, but a moral leader is respected and trusted. You can take the help of the information given above to sharpen your skills in ethical leadership.
To be an ethical leader, it would be good if you surround yourself with those who comprise a sound level of integrity and moral conduct. It will empower you in ethical decision making as well.
In the ethical dilemma situations, it would be good for you to take some time for deliberating the most right, constructive, and productive course of action as a whole.
Share your views about ethical leadership in contemporary social and business systems in the comment section.