leadership behaviors always speak louder than the words of a leader.
Leaders are always under the microscope, as employees see and analyze their leaders carefully to know important things, real priorities, key policies, etc. The influence of leaders is always on whether they are aware of it or not.
Leadership is the quality that a person acquires with time by practicing leadership behaviors. It is learned and implemented in various spheres of work to gain profits.
A good leader is known for his leadership behaviors that he or she shows in the organization.
To be a good leader, you don't have to be a Harvard graduate. You can learn all leadership behaviors with your skills and curiosity. Such behaviors are best seen in the corporate world.
Many successful corporate businesses are implementing it to gain an advantage in their company's massive growth chart.
It is said the most unpredictable the situation, the greater the opportunity to showcase your leadership behaviors.
In this sense, it is the best time to show your leadership behavior. And this can be achieved by putting all the key leadership skills at one time in a particular company's particular situation.
What are Leadership Behaviors?
Leadership behaviors are the characteristic qualities that a good leader shows to all fellow members. These behaviors are good in every way.
They are useful in gathering the team in one direction.  The leaders are only responsible for the team's motivation.  Leadership behaviors are best observed under challenging times. It is more like a test that is thrown to the leader for perfect judgment of the situation.
Precisely speaking, leadership behaviors are the traits and actions that make an individual an effective leader.
It is a process through which a leader or person concerned can guide, direct, and influence other people. The actions are taken in the direction of the goals of the teams. Further, these behaviors are used to motivate all types of people within the team.
The leaders practicing the right leadership behaviors are more preferred than the ones that don't practice it.
The adoption of positive leadership behavior motivates the whole team more effectively.
It increases the goal and helps you retain your talents within your department for all positive benefits.  The team members also value the opportunity and work alongside for a better future. A good leader shows all leadership behaviors for monitoring all actions of the team.
Moreover, the team leader also possesses the skill of self-awareness that makes the team more effective.  The team leaders show all positive leadership behaviors for more team-building skills.
10 Leadership Behaviors Every Leader should Possess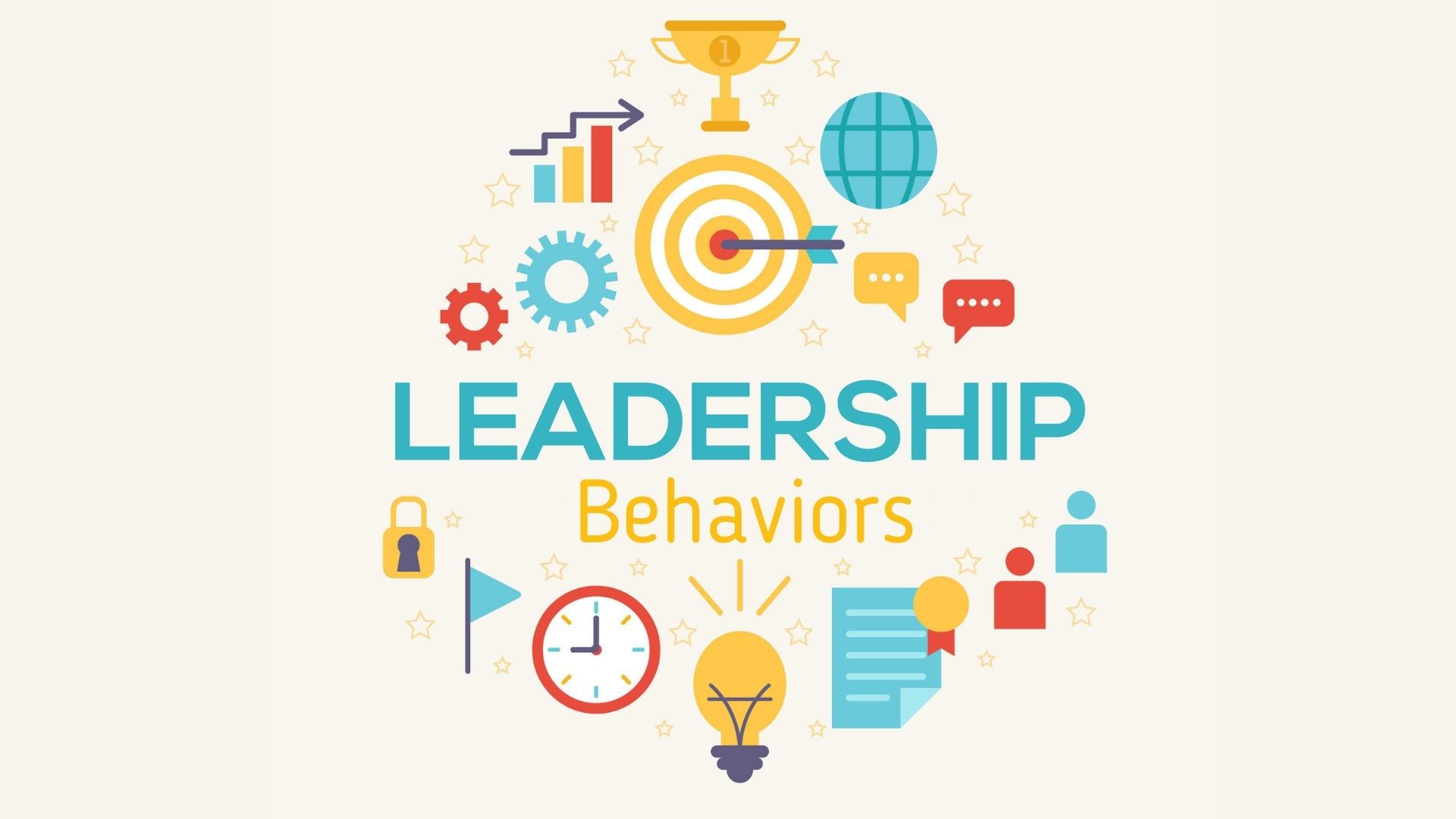 Leadership is not an instinctive behavior that comes by birth. Instead, it is an evolutionary process that keeps on changing with time.  To have leadership in the team is very important. Because of this, the team steps forward effectively.
Several key skills are required in the leadership behaviors by all great leaders. These skills are implemented by leaders to make an impact on the company's growth. Following are some of the ways to master leadership behaviors:
1. Be honest in every action
Honesty is the best policy. It is indeed true in all sense.  The leaders have to be honest in every action of theirs. They should show honesty in every approach and event.
Further, honesty helps to create a healthy work environment in the office that feels fair and clear.  The team also feels more open to keeping their thoughts on the issue by this.
If you plan to show your leadership behaviors, then be honest in all ways and whatever you do.  Doing every work with honesty will reflect your image clearly to your teammates.  They will trust you more and learn from you at most times.
2. Show confidence in every decision
By the above method, you can show your certainty towards the actions.  But with confidence, you can boost up your honesty to high levels. The confidence instills a good environment around you and your team.
Confidently making each decision makes you a more effective leader.  By this, your team will have faith in you, and they will look to you for any decision.
It is said that the leaders who make decisions confidently, his or her employees will have confidence in your abilities as a leader.   This makes you a more prominent leader.
3. Be approachable in most of your actions
The leader communicates in an open way to all the teammates. Through this, the teammates also become friends and communicate openly with the leaders.  The approachable behavior of leaders makes this happen.
The openness is achieved by asking open-ended questions to all teammates.  After this, the leader listens to the answers very attentively. This shows their approachable leadership behavior.
As a leader, keep on approaching your teammates for bigger reasons.  With the response of all teammates, you can make a good conclusion out of it. Moreover, due to your approachable behavior, you will be revered highly by your fellow members.
4. Go with positive feedback to your teammates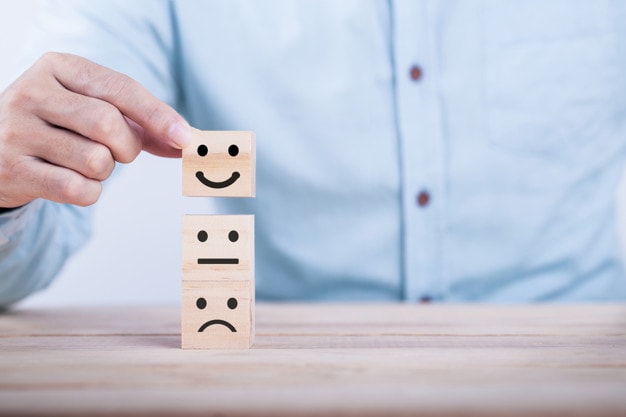 Feedbacks are an important aspect of any team.  All good leaders practice this leadership behavior for the proper maintenance of the team.  The teammates also remain happy by knowing the leaders are emphasizing their views about it.
Your team should know how they can improve and what you expect them to do.  This all insights are gained for improvising the team to great heights.   Further, the teammates can be educated based on this feedback.
Corrections should be done in a private way to avoid any embarrassment.  This creates a positive and trusting relationship within the teams.
5. Always lead with an example
A good leader always maintains their standards, which resonate with the employees and teammates. If your team is quite slow at some processing, then you should always be slow with them.
Don't lead them too fast or slow. All team members will appreciate this. It is all good for effective leaders.
Lead your teammates through a good example so that they can resonate with them.   This also contributes to setting a good environment in the workplace.
6. Create reward programs for employees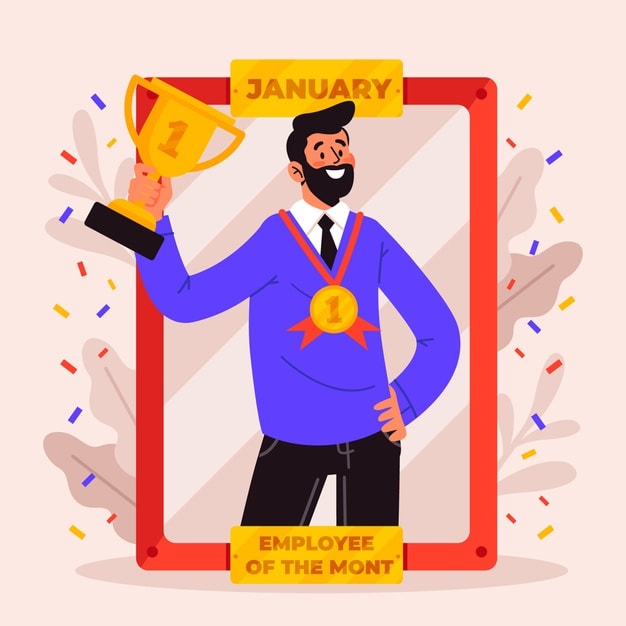 Rewards are something that urges the employees to do better work.  As a leader, you can create various work rewards that will be rewarded to the company's best employees.
Go on announcing the achievements of the best employees in a public way. This way, the employees feel appreciated in every possible way.  Having a reward program triggers fellow employees to do great work in the future.
Further, it also motivates them in a good way.
7. Passion and commitment towards the roles
As a leader, your excitement for the project defines the passion burning inside in you. It is very contagious when other team members surpass it. When the other team members imbibe your kind of excitement and dedication, they also align in the row to have the same passion for the project and roles.
Commitment is one such realm taken very seriously by the strategic leaders to complete the projects they have taken. In this way, the leaders redefine their duties and present them in the teams' best ways.
8. Address potential issues before they turn into havoc
The skill is called anticipation. Good leaders have great anticipation skills to work for addressing the potential threats in an organization. Anticipation about the incoming adversity is the main challenge of all organizations.
The leaders observe it and execute the plan to overcome it.
This is one of the good leadership behaviors that get executed by them. This is done by Interacting with all suppliers, customers, marketers, and other people at the firm to build up a better understanding of situations.
9. By having good listening skills
A good leader should be a good listener.  With good and effective communication, listening skill is also a required feature. It is essential to listen to what your team member's views are.
The listening skills also pave the way for more creativity.  It marks the openness in communication within teams.
A leader who is a good listener gains an extra opportunity to learn things at a faster rate.
They further imply them to solve problems in the firm and teams. This improves product and service and builds a strong company culture within the teams and firms.
10. By communicating effectively
Being an effective communicator is the most important behavior of leadership. Leaders should know how to convey their thought processes to their teammates and other members. As a leader, you have to always interact with your teammates to communicate for better purposes.
Communication also leads to soft skills, including having an open-door policy, holding regular meetings and interaction sessions, etc.
The leader should be able to express their thoughts effectively and assertively to everyone.
Bad Leadership Behaviors a Leader should avoid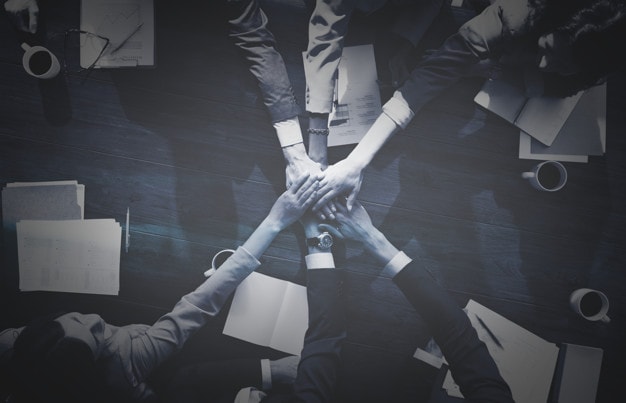 1. Failing to trust their team
A leader needs to value and appreciate the hard work and qualities of their team members. You should never get swept up in your newfound power of leadership; instead, trusting and empowering your team should be your key characteristics.
2. Being overly focused on the bottom line
Just focusing upon the financial bottom lines and quantifiable results are for sure, a bad leadership behavior.
Instead, a leader should look beyond profit. Good leadership behaviors exert a positive impact on society and ensure value addition.
3. Not prioritizing employee engagement
Those leaders, who do not pay heed to the value of culture and employee engagement, never get the success they deserve.
When you engage an employee as per his or her skills, expertise, and passion, it will let you have a happier and more passionate workforce. It will decrease employee turnover and increase employee retention.
4. Lacking flexibility
Not having flexibility is one of the prevalent bad Leadership Behaviors that successful leaders always avoid. While managing a business, you need to understand that nothing is certain there.
That is why good leaders must be flexible. Incorporating flexibility helps in solving unexpected challenges or problems.
5. Relying upon the outdated technology
To get the best results, you and your team must use the latest and best technologies. Continuing the work with outdated technology is one of the bad leadership behaviors that successful leaders always avoid.
To be a good leader, being aware of everything new and latest that can alleviate the task and optimize employees' performance is highly recommended.
Summing Up!
Leadership behaviors are essential for all good leaders.
If you plan to be an effective leader for your team, you should practice leadership behaviors seriously. The leaders are strong communicators, good listeners, innovators, and diplomats who drive an organization positively.
This all is achieved by practicing all ten above mentioned leadership behaviors. Learn and focus on them to be a good leader for your team.  The leadership behaviors have a good impact on the business models and create a good organization's good environment.
What are your thoughts about the impact of leadership behaviors in motivating or demotivating a team? Share your views with us in the comment section below.
Liked this post? Check out the complete series on Leadership