Leadership skills are the abilities and the capabilities that an individual demonstrates while leading a team, a situation, or life. These skills help them supervise processes, guide initiatives, and help their employees achieve their goals.
Such skills are essential abilities, especially in higher-level executives, to make mindful decisions. The presence of such skills helps a person delegate, motivate, and communicate effectively. A good leader can influence a group towards the effective fulfillment of an organization's vision, mission, and objectives.
What are Leadership Skills?

Definition – Leadership skills are defined as the skills that empower an individual to lead successfully and constructively. These skills help professionals advance in all aspects of their careers. It refers to the umbrella of skills that are expected in a good leader.
If an individual possesses such soft skills, they are more likely to get hired or promoted. It does not matter if you are a company leader, a team, a department, or simply a member of such a team. Possessing such skills is something everyone should aspire and work towards.
What makes a Great Leader?
A comprehensive range of effective leadership skillsets is the foundation of a great leader. The core competencies of such leaders rely upon their ability to communicate well, delegate responsibility, motivate the team, incorporate adaptability, listen to feedback, organize the team, have the power of acceptance and emotional intelligence to accomplish associated goals in ever-changing circumstances.
A great leader builds strong teams in an organization to perform different tasks, jobs, projects, initiatives, etc of the corporate world to optimize the chances of getting favorable results and making personal as well as a team and organizational growth.
Good leaders are quite effective in-
Increasing employee engagement
Supporting a positive environment
Inspiring other members to possess leadership skills
Removing obstacles for their team
Importance of having the right leadership skills
Leadership skills are not only important for people who are senior positions, but it is also important for every professional to have these skills, to be productive and fully contributing member of the team.
Being an effective leader is a very difficult task but yields the rewards that are worth putting in the efforts. To emerge as a good leader, you need to master over the skills mentioned above, which helps to increase the scope of your knowledge.
These skills help to create an encouraging and productive work environment, command love and respect and devotion from the team members and achieve great success.
The importance of these skills cannot be emphasized enough. It forms a strong foundation for your career graph as well as the success of an organization.
Great organizations require great leaders, and the best organizations understand that cultivating leadership skills should be intentional and not left to chance.
To be effective, you continue to develop, adapt, and strengthen them throughout your career. As you gain skill in one area, you'll find there's more to learn and practice in taking on new challenges and larger roles.
30 Effective Leadership Skills you need to be an Effective Leader
1. Decisiveness
A good leader can make decisions efficiently and effectively promptly. This is seen as a valuable leadership skill as it can help ensure that a project gets completed faster and efficiently by making the right decision at every step of the way. A decisive person takes the initiative and evaluates their actions regularly.
2. Integrity
Integrity does not simply mean that a person is honest or truthful. It also implies that a person has strong moral values. In the workplace, it means that a person makes ethical choices and ensures that a company's reputation is maintained. Such leaders are fair, professional, and confident. There are diplomatic yet decisive and create a just environment in the workplace.
3. Relationship building and management
A good leader can create, build, and maintain a cohesive, strong, and collaborative team of individuals who achieve the same goal. Relationship building requires leaders to possess interpersonal skills that help them actively listen and help others through their queries and problems.
4. Problem-solving
A good leader must be analytical and skilled at facing problem-solving issues. Practical problem solving requires a person to maintain a level head and create a step-by-step solution to their problem. They need to do their research and be good at tackling any obstacle they face, which makes hurdles in their path of achieving their goals.
5. Accountability and Dependability
One of the essential leadership skills employers look for in a person is dependability. A dependable person is reliable and follows through their promises. Responsible leaders have a positive relationship with their teams. The team members, as well as superiors, can rely on such a leader. They meet deadlines and take accountability for their actions.
6. Ability to teach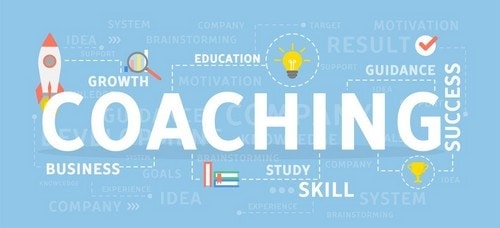 Good leaders should have the ability to teach and mentor their team members. They can effectively coach their colleagues and help them grow while fulfilling the organization's objectives. They are helpful and use positive reinforcement to help guide their team members and reward them for their achievements. They work towards making their team as a whole successful rather than focusing on their success or the organization's success.
7. Effective Communication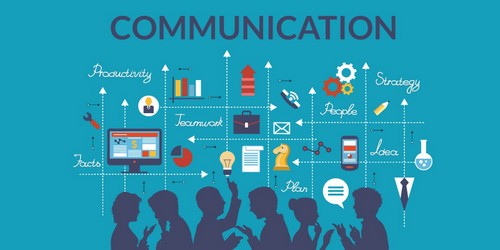 Leaders should convey and explain what they expect from their employees. They should be experts at all forms of communication like one-on-one discussions, departmental, and full-staff conversations. A significant part of good communication is to be able to listen effectively. A leader must be articulate and concise in their communications.
8. Delegating
No person, however able, can do all the tasks on their own and often needs a little help. As a result, a good leader knows that delegating may be the best way to optimize their performance. It also helps them prioritize their tasks and empower their colleagues. Effective delegation needs a leader to be a good judge of other skills.
9. Creativity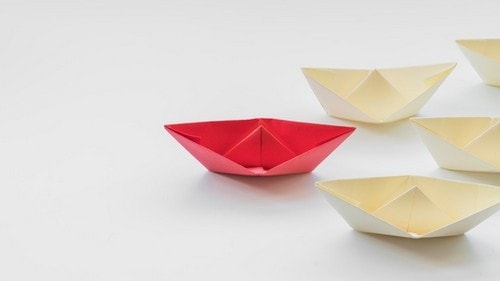 Out-of-the-box thinking may be a necessity during certain situations. As a result, employers want to hire creative individuals in leadership positions. Such people are curious and innovative. They can make abstract connections are open to trying new things and experiment.
10. Strategic Thinking and Planning
One skill that distinguishes leaders from managers is their ability to think and plan upcoming events strategically. They can see the bigger picture and focus on prospects rather than minor issues. They create and chase their vision in line with the organization's ethics. They are highly analytical and utilize the wide range of resources at their disposal to fulfill the organization's goals.
11. Persuasion and Influencing Skills
Leaders should motivate their colleagues and subordinates effectively. They help their team members overcome resistance to change and help them implement it. They are good at persuading others to behave in the desired way.
12. Conflict Management
Conflicts are part and parcel of any organization, and a leader has to resolve them. A good leader should be able to identify a conflict early on. This gives them enough time to come up with solutions. They need to be analytical and level-headed.
13. Negotiating Skills
Negotiation is referred to the process wherein two parties with different opinions get together and come up with a mutually beneficial solution. A good leader should be well versed in negotiation strategies and persuasive to make things go their way. It also helps them build better relationships with others.
14. Time- Management
Time management is an essential skill in anyone and, if mastered, increases overall productivity. Leaders need to prioritize, delegate, set attainable goals, multitask, and focus on the essential aspects of their work. They set SMART goals for themselves and the organization and others in the organization and achieve them effectively.
15. Agility and Adaptability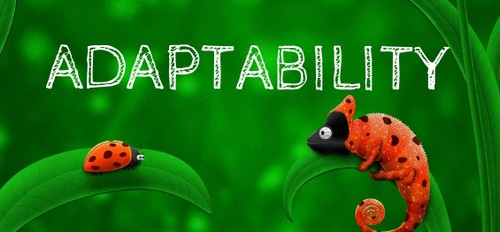 Research suggests that adaptability is among the top three leadership qualities, especially in a business environment. Agile Leadership is a leadership style wherein the leader can lead others through a wide range of varied circumstances, especially new and changing solutions with unclear solutions. This is a desirable skill in people in leadership positions.
 16. Patience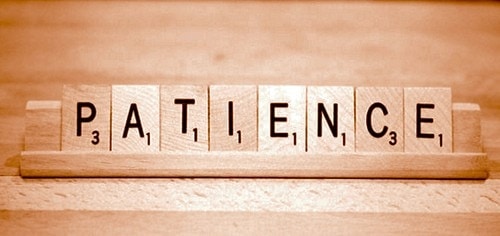 Good leaders are patient even in high tension situations. They are calm and levelheaded and think carefully about a situation before making any judgment or decision. A leader can show respect for others by being patient. It even increases the productivity of others and fosters patience in others.
17. Empathy
An empathic leader understands even the depths of a situation and can effectively find the right solution for it. This allows them even to help employees excel and improve their performance. They can recognize if anyone is overworked as this can hurt that individual's performance and motivation.
18. Active Listening
Active listening is an important skill in a leader as it allows them to gain insights into others' opinions and help form sound decisions. This improves their communication skills as well. It makes others feel appreciated and heard, which improves the leader-member relationship. Listening actively helps a leader gain multiple perspectives on any matter.
19. Optimistic
Optimistic leaders can better envision the future and create an attainable vision for the organization. They can inspire others by their nature and help them through tough times and reduce the burden of failure. Such leaders value collaboration and improve team spirit and work ethic.
20. Feedback
Leaders that ask for feedback give them insight into their behavior, performance, and leadership style. This allows them to evaluate their behavior and performance objectively. A leader should ask various people for feedback, including their network, their subordinates, and their superiors, to gain a holistic view of their performance. Receiving feedback allows them to revise and renew their approach.
21. Risk-Taking
Great leaders are risk-takers and have a futuristic approach. They keep others as well as the organization in mind while assessing the risk. They decide the acceptable level of risk to find the best payoff they can receive. Such leaders need to be empathetic as well to take risks that do not negatively affect others. Taking risks is at times unavoidable, but good leaders ensure that the risks they take have no harm to others.
22. Build Trust
Building trust in themselves and with their team members is vital for a leader to lead others successfully. It creates an environment of mutual trust, respect, and loyalty. It proves that they are credible, dependable, and others can rely on them. They create a fair and just organizational environment.
23. Recruiting Skills
A good leader can recognize talented individuals that deserve to be a part of the organization. They set the tone of efficiency they expect out of others and only look to hire people that fit into their organization's culture or can be nurtured to fit into the same. As a result, they are good at recruiting unique and talented individuals that add substantial value to the organization.
24. Strong Leadership Vision
Remarkable leaders are visionary individuals that are passionate about their work and can effectively communicate the vision they see for the organization with others. It gives them a sense of direction and helps them take steps to achieve their goals and objectives. They set the vision that others in the organization follow, which improves the overall productivity of the organization.
25. Employee Motivation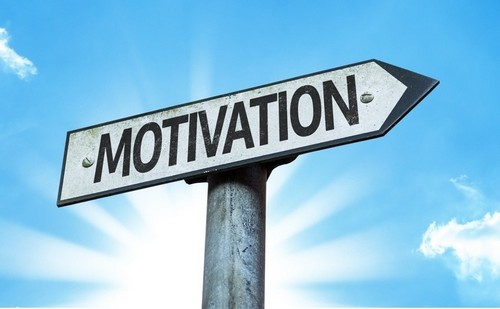 Remarkable leaders inspire others to strive to be like them. They motivate others by just being themselves apart from taking active steps to do so. They inspire people to be as determines, hardworking, and resilient as they are. Their success is well earned, and it makes others want to work hard to reach their level of success.
26. Committed
Great leaders are committed individuals that are extremely passionate about their work and loyal to their organization. They work tirelessly towards achieving their personal and professional objectives by using creative strategies. Their work ethic is commendable. They do not compromise on their morals or take shortcuts to success in life.
27. Self-Aware
A good leader is aware of their abilities, competence, and emotions. As a result, they can rely on their judgment and be calm while making difficult decisions. They know their strengths and weaknesses and capitalize on their strengths and work hard to eliminate their weaknesses.
28. Consistency
Consistency matters a lot in leadership and can determine their success as well. It makes them reliable and predictable. It makes them more focused and goal-oriented.
29. Team building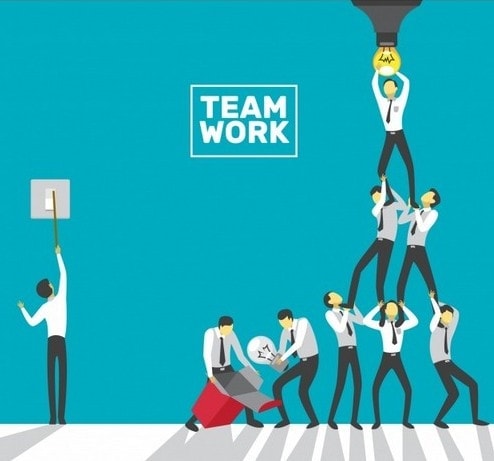 The ability to build a team is one of the key leadership skills which is integral to different sorts of leadership roles. Building and maintaining a collaborative team whose members work towards a common goal need specific skills of team building such as collaboration, interpersonal, teamwork, management, social, active listening, etc.
30. Decision Making
Decision making is again one of the most crucial leadership skills that help experienced as well as new leaders to gather information, assess different solutions, and identify a result-driven decision. Decision making is one of the important skills to make thoughtful and deliberate decisions by defining available alternatives and organizing relevant info.
Examples of Leadership Skills at the Workplaces
Companies expect their employees and managers to incorporate some specific leadership skills based upon their roles. To ensure this, they conduct different development and training programs to effectively empower their employees with below given leadership skills-
Flexibility
Time management
Management skills
Persuasion skills
Active listening
Skills to inspire and convince others
Empathy
Skills to share clear messages and make complex ideas easy to understand for everyone
Project planning
Strategic thinking skills
Skills to assess employees' strengths and weaknesses
Creativity
The ability to turn information into action
Business storytelling
Skills to build trust
Good communication skills
Positivity and reliability
Leadership skills to align the employees with the company values and goals
Recruiting skills
A strong leadership vision and charisma
Skills to help employees find meaning at work
Here is a video by Marketing91 on Leadership Skills.
5 Tips to Develop your Leadership Skills
Some of the key tips that will help you optimize the leadership skills that can assist you in leading your team and fulfilling related responsibilities are-
Identify books like 1937 Dale Carnegie book- "How to Win Friends and Influence People" and other resources to master leadership skills
Participate in different development and leadership training courses or workshops for developing your leadership skills
Take the initiative to think beyond the tasks in your job description by analyzing what would be advantageous for your long-term goals
Request more responsibilities and find leadership activities outside of work
Make plans and improve specific leadership skills such as communication or creative thinking, etc.
How to Identify your Leadership Style?
A leader or a manager should always be aware of his or her leadership style to hone their leadership skills. Below given steps will help you find out your style of leadership that you may later improve by following the aforementioned tips-
Know the most common types of leadership styles such as – Democratic, Autocratic, Coach, Visionary, Servant, Laissez-faire or hands-off, Transformational, Transactional, Bureaucratic, Pacesetter
Then analyze which leader style best-suits with your ways of leading team members
Check if you comprise all the expectations and skills of your leadership style or not
Also, analyze if you have one style of leadership or a mix of different styles
Finally, check if your leadership style is effective in offering the result needed and also if it is liked by your team or not
Going through these steps will help you identify your style of leading the team, plus it will also help you in improving your leadership styles.
Ways to Showcase your Leadership Skills
You might highlight your leadership skills in your resume and cover letter. You can mention some of your skills by giving some examples that can demonstrate your ability to lead successfully.
In your resume, you can mention that how you had led, delegated, mentored, and managed a team to accomplish a goal. You may also just add 'leadership' in the skills section of your resume along with other skills like communication, conflict resolution, mentoring, etc. 'Achievements' section is also a good place in a resume to mention some instances when you demonstrated leadership traits at work.
In your cover letter, you can share one or two instances where you used leadership skills to get favorable outcomes. For example, an HR manager might share how she recruited employees to accomplish specific goals by further adding a metric in support of her claim.
You may also share your leadership examples while facing a job interview.
Conclusion
We all know that leadership skills are the most inevitable factor of career growth for workers, executives, managers, or leaders in different industries.
People also value those leaders who can have good leadership skills and like to work for them enthusiastically. Therefore, incorporating the aforementioned skills is mandatory for any leader.
Liked this post? Check out the complete series on Leadership