Are you curious about the characteristics of an effective leader? The first thing that you need to understand is that an effective leader stays on the front who encounters the shoulder of changing the world for lively new.
Such a leader has faith in developing oneself while taking the rest along in the journey.
Any step that the leader takes evaluates for something better, not just for one, two, three, four but an entire crowd as a whole.  This post will take you deep into an effective leader's qualities and guide through some great effective leader examples.
Who is an Effective Leader?
An effective leader is made for the people, in general. Anyone can train themselves to be the leader that the crowd needs for the change.
Effective leaders are passionate about their objectives, goals, or cause, and their passion translates into the motivation and driving force for their team members.
The qualities that are needed in the journey are listed below-
9 Qualities of an Effective Leader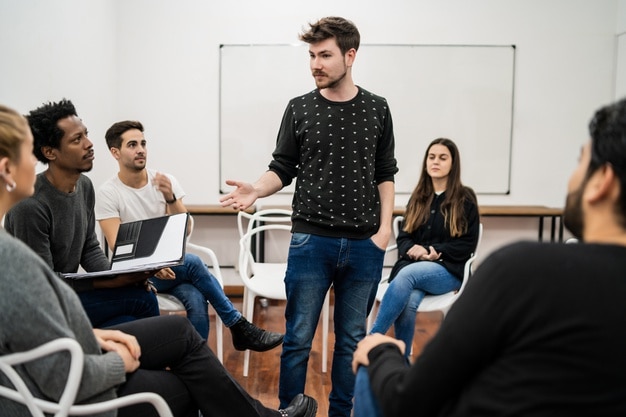 1. Values
Values are much needed to be termed as an effective leader, without which you being ahead is of no use, producing no change. A person who respects themselves and values themselves is relevant to each individual, but this relevancy drastically declines for someone else.
As for the leader, respect and value should come to both them and every person. This difference will make the change.
2. Vision
It's said that without vision, you are strayed from the path you desire. If the goals and what you want to have at the end of the day are opaque, you will likely fail.
To go to the onset of becoming an effective leader, one must frame the goals very much earlier than implementing it for the initial time. And be prepared to have an outlook for what happens if it doesn't go as planned.
3. Creativity
Being a leader, it's utterly significant to come up with fresh ideas regularly. Everything expires, and so do the old ideas.
Make out blueprints for ideas that you want to evaluate next. Keep a diary to yourself and note down everything you have heard or learned for the first time. This strategy will boost your mind that eventually adds to your creative power.
4. Confidence and Knowledge
Confidence leads to overconfidence but is midway seized with knowledge. A leader is not someone who has acquired knowledge of all fields but is continuing to learn in the process.
Even after there is something more for an effective leader to learn, they must keep up with confidence. Without confidence, there's no chance for the group to trust in you.
5. Communication
If the leader is not in for any communication, who will be?
Perhaps, no one because there's no point in it without the influence of an effective leader!
The whole prospect of changing society relies upon what the leaders say and discussion accounts between the teammates. Without the subject of communicating, there's neither the action drawn nor any commencement and conclusion.
6.  Organized manner
To go smoothly, organizing and planning everything much earlier is very important, without which there shall be a mess everywhere.
An effective leader curates out everything and assigns each person a specific task, based on respective suitability. A leader is aware of every minute detail and accordingly tasks the crew.
7. Listening
One can never be an effective leader if he denies listening to his crew. No results shall be proven effective in the phase.
Actions that are placed without the 'yes' of the rest of the crew members and are unfavorable to them is a bad move to take.
8. Self-assessment
An effective leader will always revisit their odds and even. As a weekly or monthly objective, they find out the field in which they are lacking.
And this revision never ceased for them. It's perhaps crucial for them to do it just so the members are not ill-treated or impacted in the damaging turn.
9. Motivation
It's usual that we humans get tired and have mental breakdowns. The time when we are in the utmost need of motivation is this.
Act as an effective leader and motivate your crew in the form of two people- a leader and a friend. Be impactful so they can stand back healthy, and credit goes to you!
Let us now go through different leadership styles of some great leaders-
Effective Leader Examples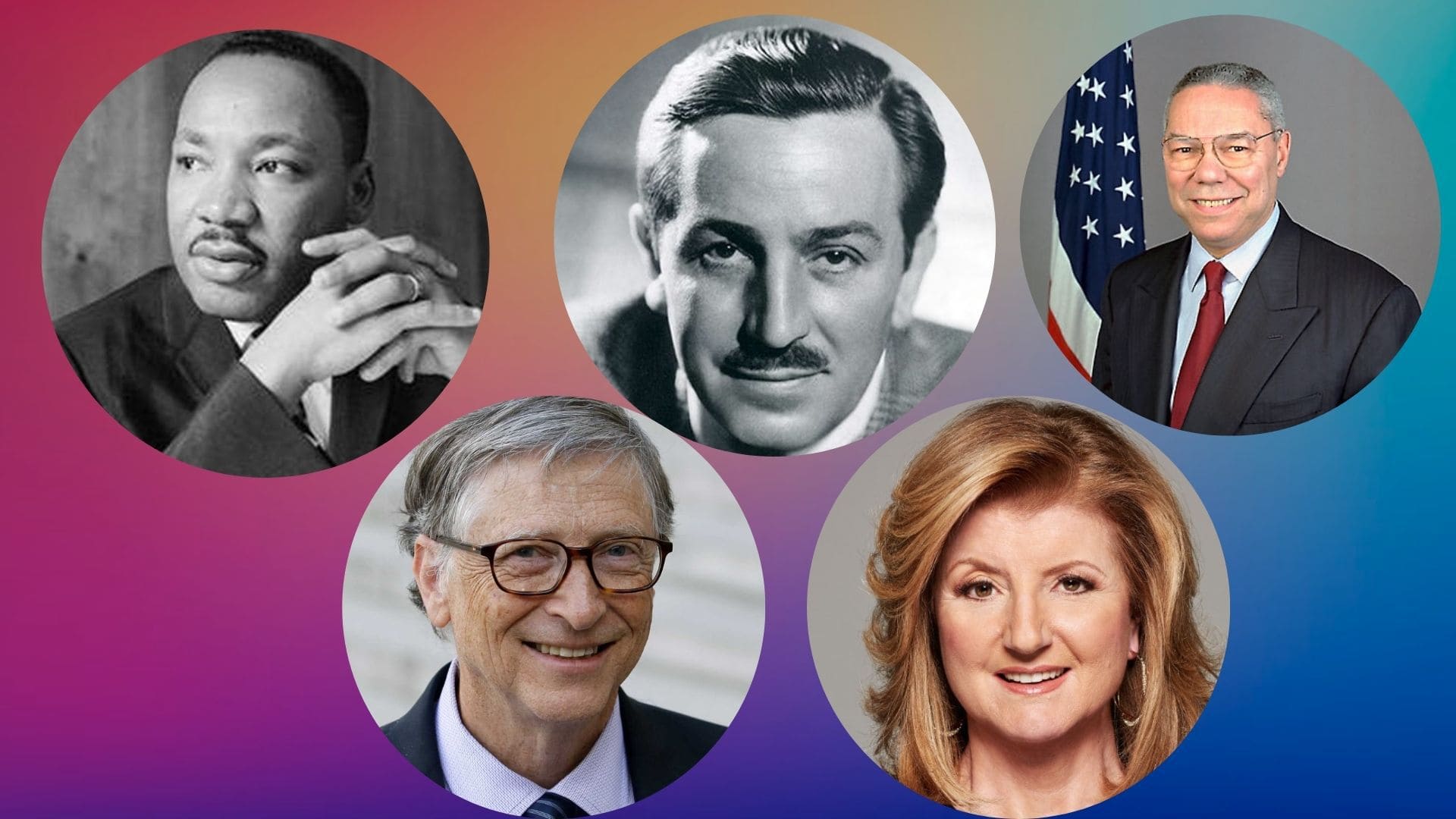 1. Martin Luther King
As one of the most outstanding leaders of all time, he used different leadership styles to establish and lead a movement.  His leadership style was a servant leader, as well as transformational and authoritarian.
Martin Luther King was a coach and mentor. He was also the pioneer of using Charisma Leadership to win the hearts and minds of American people.
2. Walt Disney
As the founder of the world's most popular entertainment company, Walt Disney opted for an all-inclusive and effective leadership style over the years.
He adopted participative leadership that values team members and peers' inputs, though the leader takes the final decision.
3. Colin Powel
This former Secretary of State and retired general is known as an effective leader for his Situational leadership.
Such leaders do not just stick to just one leadership style; instead, they adapt as per the requirement of a situation.
4. Bill Gates
Despite being a demanding and abrasive boss, Bill Gates is also known as a leader who encouraged and nurtured innovation and creativity. He also recognized others' achievements.
So, his primary leadership style was authoritarian, but he did not allow authoritarian leadership to hinder creativity and innovation. Hence, he also blended his leadership with different styles as per the need.
5. Arianna Huffington
When she was trying to establish her business, she opted for the pacesetter-style of leadership in which everything is done as efficiently and effectively as possible.
Later, she opted for a servant leadership style that emphasizes a positive corporate culture with a work-life balance in which attention is paid upon generosity, integrity, and group morale. In one of her interviews with the Director Magazine, she says-
"Both my leadership style and that of the other leaders at HuffPost is very much like being in the middle of the circle, rather than at the top of the mountain, shouting down."  She further adds-
"I'm also looking for people who aren't too reactive and easily affected by the challenges the business faces every day."
Final Thoughts about an Effective Leader!
Effective leaders know the right kind of leadership styles as per the changing requirements.
A leader needs to earn a spot for them where they are liable never to give up.
They need to stay firm with what they want, and yes, getting into a place where one is referred to as an effective leader takes time, so patience is always handy in the process.
Once achieved, there's no doom waiting for you. Any business and organization with a sharp leader will lever let the association down.
Now on the concluding note, we would like to have a look at your effective leader definition. So, share your views on effective leadership in the comment section below.
Liked this post? Check out the complete series on Leadership