What is the difference between leadership and management? This is the question that has been asked many times and is always been answered in different and unique ways.  An organization needs both leaders as well as managers to run an organization successfully. Leadership is motivating and influencing people so that objective can be obtained enthusiastically and willing.
tThough leadership is a big part of management, it is not at all similar to management. On the other hand, management is a system which uses discipline and rules to manage things in the best possible way and make people work to attain organizational objectives. It requires skills to get work done through people.
In this article, you learn about both leadership and management and key differences between them.
What is Leadership?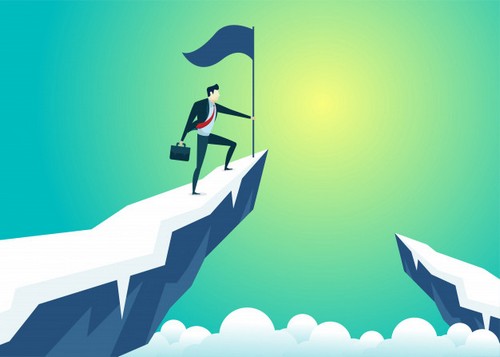 Leadership is inspiring people and leading them towards a direction. Leadership is an interpersonal process in which a leader inspire a group of people to work enthusiastically and willing to achieve one common objective. One strange thing about leadership quality is that it can't be taught to anyone. It is a quality which is inborn in a few people. A person who has this quality is called the leader and he has a large number of followers.
Few examples of famous leaders are Bill Clinton, Angela Markel, Narinder Modi, Pope Francis, and Mahatma Gandhi etc. It is an activity to guide people and direct them towards a particular direction so that a common objective can be achieved. A leader requires good vision and ability to think beyond the boundaries. In organizations, you can see a few people who make their team members work in such a way that they produce unbelievable results.
Most organizations use techniques to divide people into different teams and assign one leader to each team and ask them to attain a goal within a specified time period. A leader of the teams is selected on the basis of merit and not on the basis of seniority. However, the concept of leadership is not limited to only persons. There are certain organizations which are leaders in the market on the basis of their qualities. Therefore, leadership can be in terms of market share, products, cost, and brand etc.
What are the Leadership skills required by a Leader?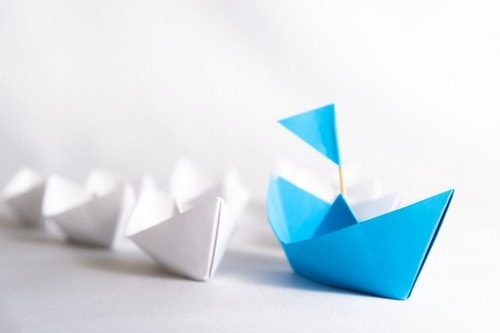 A person should have the following skills to be a leader.
i) Motivation
A leader has the motivation to get output from the people that follow him and to make them do what he wants.
ii) Communication
A leader should have impeccable communication skills to convey his message.
iii) Positivity
Keeping a positive attitude is a must for a leader.
iv) Delegation
To be able to assign work to others properly.
v) Creative
A leader should be creative and open to taking chances to solve new problems.
vi) Trustworthy
People only listen to those who they can trust. Therefore, a leader must be a trustworthy person.
vii) Responsible
People will not listen to you and follow you if you don't take responsibility for what you believe.
viii) Open to suggestion
A leader listens to his followers and seeks their advice openly to make things happen successfully.
ix) Flexible
He should be able to change his plan and the methods to work as per the situation.
x) Committed
No leader can ever be successful if he isn't committed to his work.
What is Management?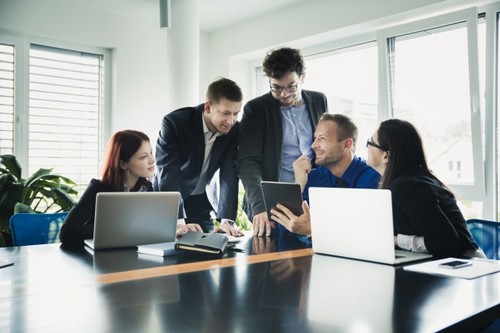 The meaning of word management is to make people work in a proper fashion and following some rules and regulation. The word management is formed using four terms "Man+ Age+ Men+ t ", which means a man manages a group of people of different age groups and make them work to attain a common objective.
However, the word management is not confined to a single person only, but it is an amalgamation of 5M i.e. Money, Men, Machine, Material, and Methods. A manager is responsible for managing all activities in a department of an organization. The functions of management are to control, plan, lead, organize, motivate, and make decisions.
What are Managerial skills required by Management?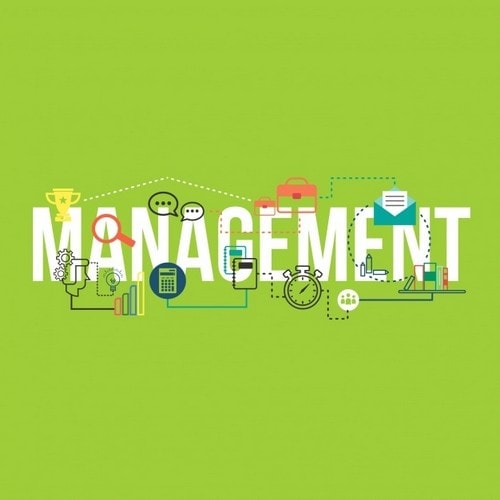 A manager should have the following skills to get 100% output from his subordinates.
i) Communication
A manager should have excellent communication skills to be able to convey what he wants to be done.
Interacting with subordinates is important for a manager to run a management process smoothly.
iii) Organized
Being organized is very important for a manager.
iv) Delegate
A manager should be able to divide his work among his subordinates to get maximum output.
v) Planner
A manager is required to plan ahead to time to make his team perform the best.
vi) Problem solver
A manager should never be scared of challenges and he should always be ready and think creatively to solve them.
vii) Strategic thinker
A manager should plan strategically to make his organization move forward.
viii) Mentor
Most of the times a manager has to play the role of mentor and provide required training and help to his subordinates whenever required.
ix) Commercially aware
A manager should stay aware of whatever is happening in the market.
x) Motivated
Only a self-motivated manager can inspire his team to produce great results.
What is the Difference Between Leadership and Management?
| Leadership | Management |
| --- | --- |
| Leadership is a way to show others path by setting examples. | Management is a skill of methodically coordinating and organizing things in a well-organized and competent way. |
| The focus of leadership is to lead people for a common goal. | The focus of management is to managing work to get maximum output within a constrict time-frame. |
| Leadership requires vision to operate. | Management requires objective to operate. |
| Leadership uses an approach of setting a direction for followers. | Management makes the use of detailed plans. |
| Leadership works by creating new paths. | Management works on existing paths. |
| Leadership appeals to the heart. | Management appeals to the head. |
| Leadership breaks rules. | Management makes rules. |
| Leadership works on the basis of trust. | Management works on the basis of control. |
| Leadership is to influence people. | Management is to rule people. |
| Leadership follows proactive strategies. | Management follows reactive strategies. |
| Leadership is all about principles and guidelines. | Management is all about policies and procedures. |
| Leadership emphasis on inspiring people. | Management emphasis on managing activities. |
| Leadership encourages change. | Management focuses on bringing stability in the system. |
| Leadership needs foresightedness. | Management needs a short-term perspective. |
| Leadership is about seeking the truth. | Management is about establishing the truth. |
| Leadership is about seeking achievements from followers. | Management is about seeking results from the workers/employees. |
| Leadership is all about encouraging people to take risks. | Management is all about minimizing the risks. |
| Leadership motivates people to work. | Management provides money to work. |
| Leadership concerns about "what is right". | Management concerns about "being right". |
| Leadership shapes culture. | Management enacts culture. |
In the end, we can say that leadership and management are inter-related. Where there is management there is leadership. A successful manager must have leadership qualities. In an organization, you will find both managers as well as leaders motivating and leading their teams to produce huge results and when a situation arises, a manager also plays the role of leader to motivate and inspire his team. An organization can't survive without either of them.
Both are equally important for the growth and survival of an organization. The main focus of management is maintenance and arrangement of 5M i.e. Money, Men, Machine, Material, and methods, whereas leadership is about convincing people and finding out hidden talents in the people.