An entrepreneur is a person who exercises or displays initiative by organizing or starting a venture to take advantage of an opportunity. An entrepreneur is a decision maker and as such he/she makes decisions on what will be produced, how it will be produced and what quantity will be produced.
An entrepreneur can be a sole proprietor, one who holds the majority of the shares in a venture or a partner. He/she controls and monitors the business venture while supplying capital to the business.
Who is an Entrepreneur and What Defines him?
Successful entrepreneurs have characteristics that guide them in their day to day operations. These characteristics make them stand out from the rest of the pack, outlined and discussed below are some of the characteristics:
Disciplined: An entrepreneur is always focused on making his/her enterprise work by removing any obstacles or hindrances that is stopping him/her from reaching the set goals. He/she has strategies and tactics that are strictly adhered to in order to accomplish the goals and targets set to be achieved.
Confidence: An entrepreneur is always self-confident that his/her business will work and has no room for self-doubt. An entrepreneur is sure of success even when faced with difficult challenges. An entrepreneur always exudes confidence.
Open-minded: A good entrepreneur knows that every situation or event is an opportunity for him/her. He/she has the ability to use anything and everything to meet his/her goals while also accepting and using advice from other people as well.
Self-starter: An entrepreneur knows that if something needs to be done then he/she is the one to start doing it thereby setting the standards and parameters that the project will follow. An entrepreneur is always proactive and does not wait for anyone to give him/her permission.
Competitive: An entrepreneur never backs down from a challenge. An entrepreneur understands that he/she can do a better job than someone else. He/she know that winning at something is possible even when the competition is well established. Succeeding at all he/she does is the driving force that propels an entrepreneur forward.
creative: One way of being creative is to be able to make a connection between situations or events that seem otherwise unrelated. An entrepreneur often comes up with a solution that is more often than not the result of other different items. He/she can repurpose and rebrand a product and market it as a new product in another industry.
Determined: An entrepreneur does not believe in failing. Every failure is treated as an opportunity to try something else and succeed. An entrepreneur's desire to succeed will always make him/her try again and again until he finds success in whatever endeavor he had set out to achieve.
Strong people skills: An entrepreneur must have good communication skills to market his/her product and to keep the employees grounded and motivated. An entrepreneur should be good at stating the advantages and benefits of an event or situation and also be able to train others to their great success.
Passionate: This is the greatest aspect of any successful entrepreneur. An entrepreneur loves what he/she does genuinely and will do anything to see the venture succeed. He/she will do research and extensive reading in order to try and make the business work out.
Here is a video by Marketing91 on Types of Entrepreneurs.
Types of Entrepreneurs
There are different classifications of entrepreneurs depending on a number of factors as outlined and discussed below:
1) Trading entrepreneur
This type of entrepreneur concerns himself with trading activities. He/she buys the finished products from producers and manufacturers and then proceeds to sell the same to consumers either directly or through a middleman such as a retailer. In essence, a trading entrepreneur is also a middleman between the producer and the consumer.
2) Manufacturing entrepreneur
This type of entrepreneur is concerned with the manufacturing of products. Their aim is to use raw materials to produce finished goods. They identify consumers' needs and then use the available resources and technology to manufacture products so as to satisfy the needs of the consumers.
3) Agricultural entrepreneur
This type of entrepreneur is concerned with agricultural pursuits. They indulge in numerous agricultural activities from irrigation, cultivation, agricultural technology, mechanization to the marketing of the farm produce.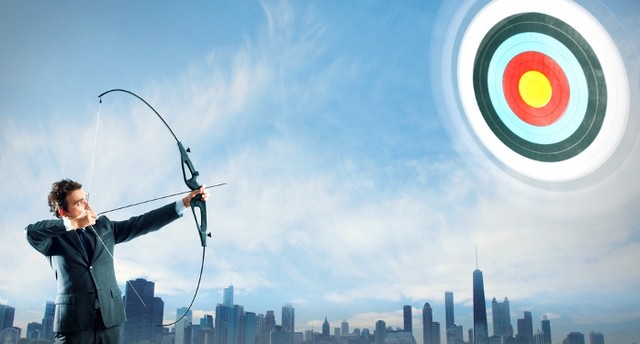 Technological classification :
4) Technical entrepreneur
This type of entrepreneur is the one who makes uses science and technology in his/her business venture. He/she makes use of new, inventive and innovative methods to produce goods and services.
5) Non-technical entrepreneur
This type of entrepreneur does not rely on science and technology to advance his/her business. Instead, he/she is concerned with distribution strategies and alternative marketing methods in order to remain competitive in the entrepreneurial world.
Ownership Classification :
6) Private entrepreneur
This type of entrepreneur is one who sets up a business venture individually and as such he/she is the sole owner of the venture and consequently bears all the risks that are involved with the business.
7) State entrepreneur
As the name suggests, this is a type where the industrial or trading venture is done by government or state.
8) Joint entrepreneurs
When the government and a private entrepreneur decide to jointly operate a business venture then they are called joint entrepreneurs.
Gender classification
9) Men entrepreneurs
These are male people who own, control, invest and manage businesses.
10) Women entrepreneurs
These are defined as businesses controlled and owned by women. At least 51% of employment opportunities generated in these businesses are given to women.
Other types of classifications include :
11) Innovating entrepreneur
This type of entrepreneur introduces new products, new production methods, new markets et cetera. An innovating entrepreneur can only work best when change and improvement are desired.
12) Imitative entrepreneur
This type of entrepreneur is always ready to adopt new inventions, innovations, and methods to advance his/her business.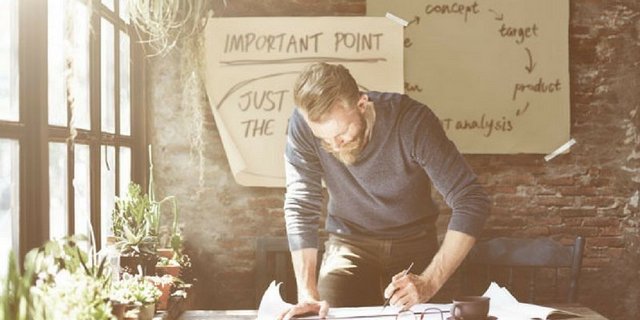 A successful entrepreneur will always strive to reach the pinnacle of the industry he/she is in and once there he/she is motivated to go even further. A successful entrepreneur knows how to motivate his/her employees and knows how to source for new ideas and opportunities and as a result, his/her business becomes more successful and keeps growing.
Topic of MANAGEMENT
Alternatively, check out the Marketing91 Academy, which provides you access to 10+ marketing courses and 100s of Case studies.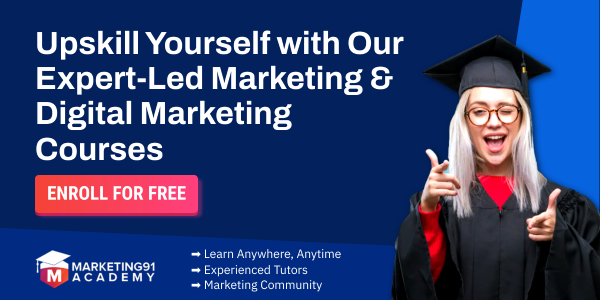 Liked this post? Check out these detailed articles on