Making payment is a day-to-day activity of every business. One party is required to make payment to another party to use its services and goods. There are different modes of payment using which the payment can be made.
Each mode of payment has its pros and cons that you will learn later in this article. It is important that both parties agree on the mode of payment before actual payment is made.
In this article, you will learn about the different modes of payment that can be used to make payment in exchange for goods and services.
Modes of Payment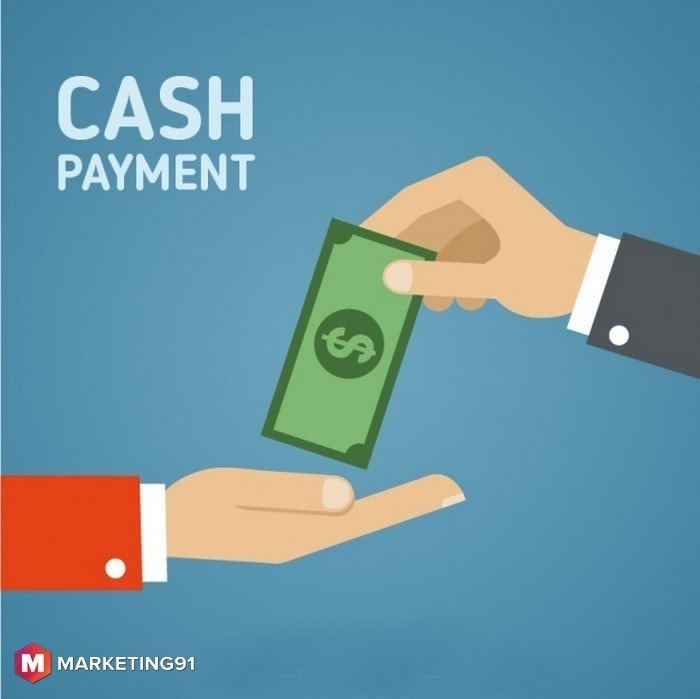 #1. Payment using Cash
This is the simplest and commonly used mode of payment all around the world. This mode of payment has been used by the traders since ancient times, and this mode of payment is still preferred by old age or less technology-savvy people.
The buyer makes the decided amount of payment using currency notes or coins to the seller to receive goods and services produced by the seller and as an acknowledgment seller provides a valid receipt of the bill. People in day-to-day transactions frequently use this mode of payment.
For example, when a child buys an ice-cream in exchange for one dollar note or when you buy vegetables from a roadside market by paying them in cash. This mode of payment has both pros as well as cons.
Pros of Payment using cash:
Hassle-free payment.
Payment using cash can be made anywhere such as you can make payment using cash at a big mall as well as in a local market.
 No other equipment is required.
Ease mode of payment for old age and less tech-savvy people.
Cons of Payment using cash:
Tax stealing.
One needs to carry the currency of the country where he wants to make a transaction.
It is difficult to make a large number of payments using cash.
More chances of accounting errors.
#2. Cheque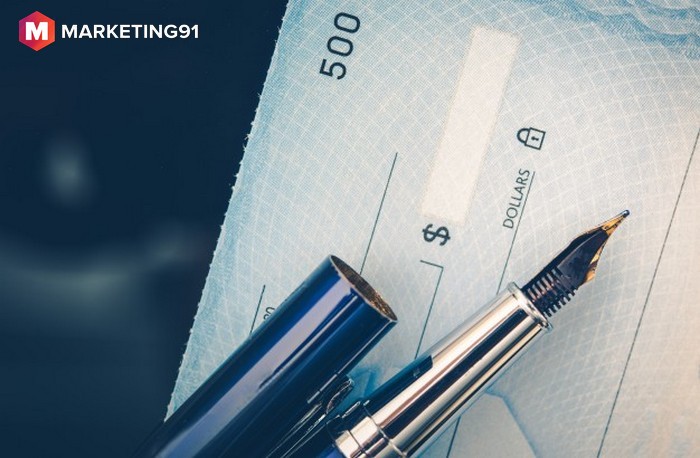 Another commonly used mode of payment is cheque. A cheque can be defined as an order to a bank to pay the stated amount of money on the cheque from a person's account to the person whose name is mentioned on the cheque.
The cheque is considered one of the safest mode of payment as one does not have to carry a large sum of money all around. A checkbook is given to a person when he opens an account in a bank.
There are different types of cheques, such as Bearer Cheque, Crossed cheque, Stale cheque, Order Cheque, Open Cheque, Self Cheque, Post-dated cheque, Banker's cheque, etc. This mode of payment also has different pros and cons.
Pros of cheques as a mode of payment.
Convenient mode of payment.
Safe mode of payment.
A cheque is crossed, which reduces the chances of payment to the wrong person.
The payer can cancel the payment until payee has presented the cheque to the bank.
Cons of Cheque as a mode of payment.
Not convenient for merchants and individuals who make several days to day transactions.
Not all merchants accept cheques as a mode of payment, which can cause a problem if you are in an unknown country.
More chances of fraudulent cases as cheques might get rejected by the bank due to insufficient balance in the payer's bank account.
#3. Telegraphic Transfer or Mail Transfer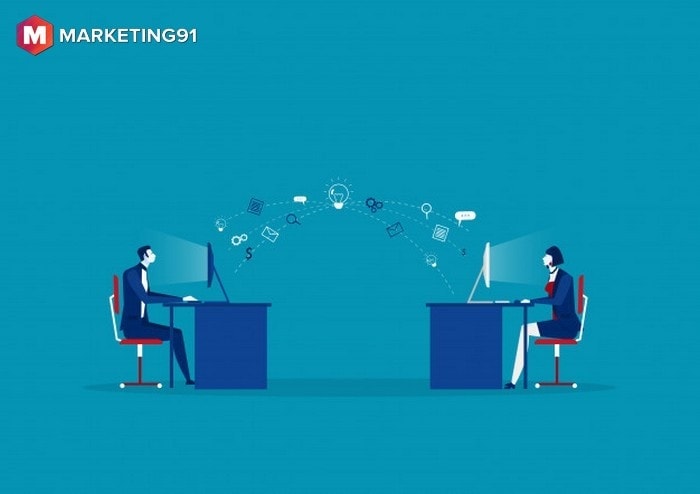 This mode of payment is popular among traders and merchants who do the business of thousands every day. This mode of payment if quite fast as compared to the previous mode of payment.
In this mode of payment, the payer deposits the cash in the bank which has a branch in the payee's town, once the cash is deposited by the payer the payee's bank is informed telegraphically and asked to make payment in the payee's account.
The same operation can of money transfer be performed through the mail. The mail transfer takes longer time than the telegraphic transfer.
Pros of using telegraphic transfer or mail transfer.
Useful mode of payment in an emergency.
Money can be transferred overseas in less time.
Safe and convenient mode of payment.
Cons of Using telegraphic transfer or mail transfer.
Can take 3 or more days to make the transfer.
 The different time zone can cause a delay in the transfer.
#4. Bill of exchange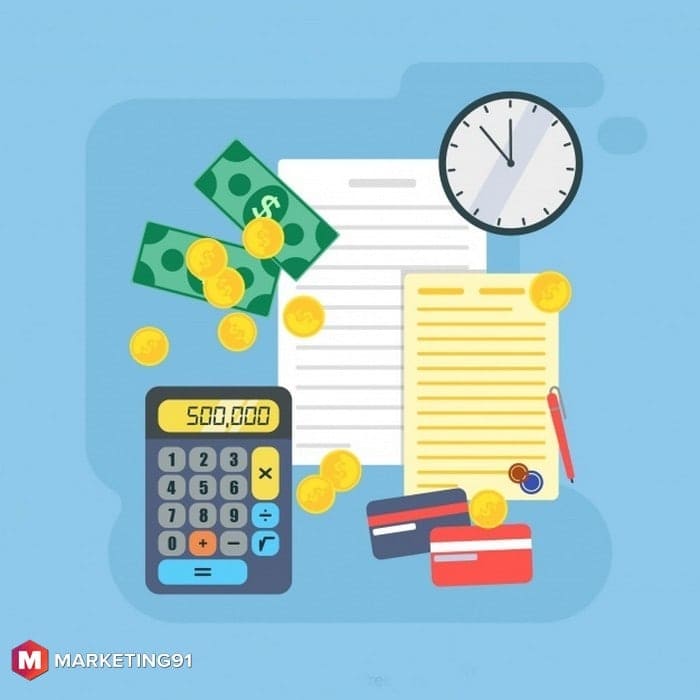 A bill of exchange is a legal document. It contains the order of transfer of money to a specific person on a predetermined date in the future. A bill of exchange is usually used in the international business transactions where two unknown parties are getting involved in a business deal.
(Click here to learn about different types of bill of exchange). There are several pros of using a bill of exchange, along with a few disadvantages. Let us learn about them one by one.
Pros of using a bill of exchange:
A useful mode of payment in international transactions.
Reduces the chances of fraud.
Builds trust between the seller and the buyer.
Bill of exchange contains all the important information about the payment such as the name of the payer and the payee, amount of payment, the date of payment, and the conditions of payment, etc.
Services can be used on credit and can be paid later using the bill of exchange. Payment can be made early using a bill of exchange in case of urgency.
Cons of using a Bill of exchange:
Additional legal work.
The payer is bound to pay fine in case he fails to make a payment on time.
It becomes a burden on the payer if the bill is not drawn by the payee.
#5. Promissory Note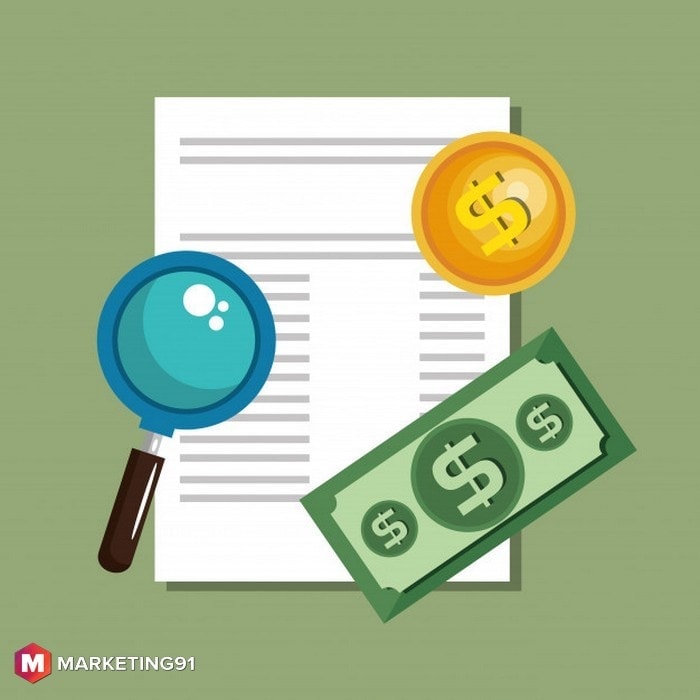 A promissory note is also like a Bill of exchange, but it is not a banknote. It is a note in writing where one party promises in writing to make payment to another party at a specified date or time shortly. Like Bill of exchange, it is also a legal document.
Which binds the payer to pay a certain amount to the payee under specified conditions on the promissory note.
Pros of using a Promissory Note:
Legal document.
Allows you time for the payment.
The flexibility of paying money in single lump or installments.
Cons of using Promissory Note:
Additional fees are required to be paid to the third party where the promissory note is kept.
Cannot be used in complex situations.
Unfavorable conditions can be involved in the long-termed promissory note which a novice borrower might not be able to understand.
Time-consuming legal process.
#6. Bank Draft as a Modes Of Payment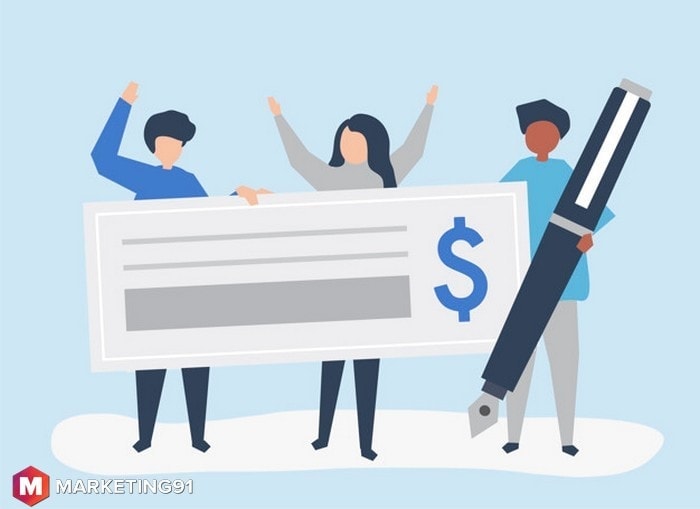 A bank draft is another banknote which is drawn by one bank branch to be payable at another bank branch. To get the bank draft the payer is required to pay money in cash or from a bank account and in return, he is issued a bank draft which he is required to pay at specified bank branch by the payee to make payment.
The information mention on a bank draft is almost similar to a bank cheque, but it is signed by the banker, not by the payer.
Pros of a Bank Draft:
Banks Draft is useful for making large payments.
More secure than a bank cheque as it is drawn on a bank, not on an individual.
#7. Digital mode of payment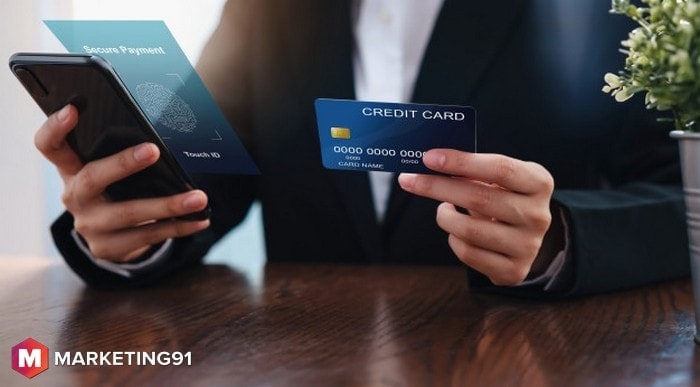 This mode of payment become popular because of the advance of technology and penetration of internet in every field. There are several types of digital mode of payment, such as payment using banking cards like a debit card and credit card, Internet banking, mobile banking, online payment using apps like PayPal, etc.
Digital Modes of payment are frequently used by people to make small and big transactions. These methods of payment have various advantages as payment can be made within a few seconds.
Liked this post? Check out the complete series on Management