Like the huge empires that flourish in their times and collapse later, all businesses have a blooming phase before seeing their ruins. Businesses come and go with changing times. But a few can stand the tests of time and emerge victorious with dynamism. With great leadership comes great business. Great business leaders can thrive under pressure and pursue their passion, irrespective of the hardships.
Every investor, stakeholder, customer, and employee of a business is looking for an excellent leader to manage their essential affairs.
Thus, below is the list of most successful leaders of present times to read about them and get inspired.
1. Tim Cook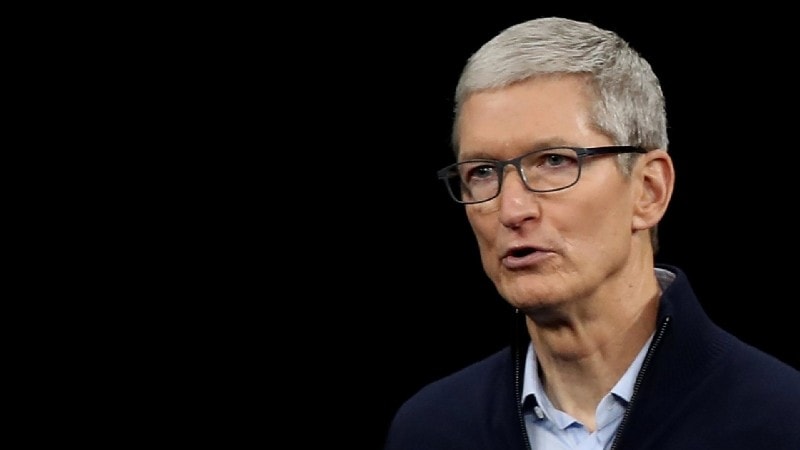 Tim Cook is the CEO of Apple Inc., who finds his name amidst the hottest heads in business in modern times. Following the legacy of Steve Jobs, Cook looks right into the future with his prospects of advances.
As a leader, Cook is very sensitive to the challenges faced by his personnel. He shows extensive dedication to his profession, along with indulging in considerable levels of charity.
He has proved to be instrumental in keeping Apple's face most advanced and up-to-date in its users' eyes. As one of the top business leaders, Tim Cook's leadership believes in-
"The sidelines are not where you want to live your life. The world needs you in the arena."
2. Elon Musk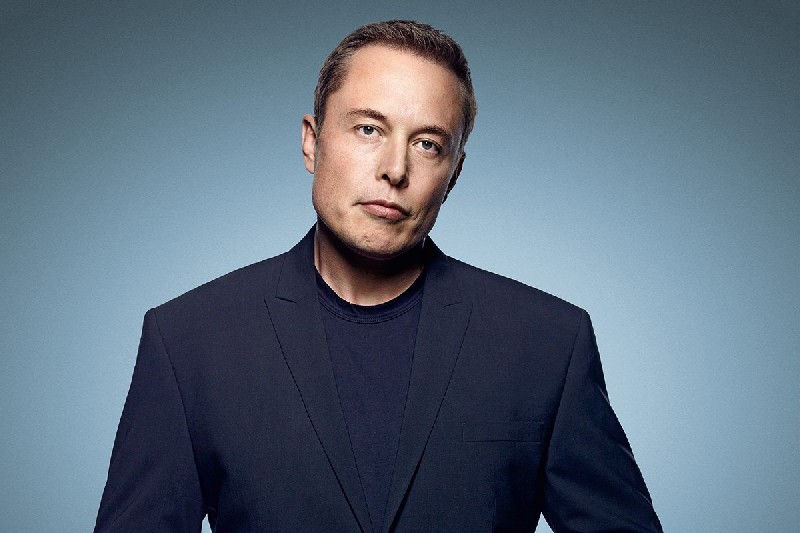 CEO of SpaceX, Solar City, and Tesla, Elon Musk, has come to impress the minds of millions of young people with the indomitable spirit and 'do-or-die' spirit.
Musk has managed to mark his presence in America and across the world with his vision to change humanity's face.
At a very early stage in his career, Elon Musk became a business magnet, a successful investor, an inventor, and an engineer in one person. One leadership quote of Elon Musk that can help you understand his leadership style is-
"When something is important enough, you do it even if the odds are not in your favor."
3. Larry Page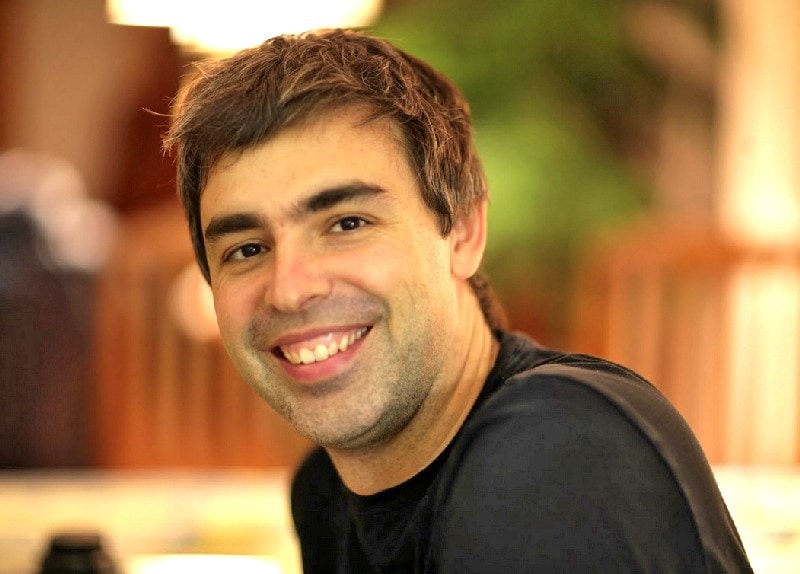 A personification of perseverance, Larry Page has been successful in creating a mark of his own.
Page, the CEO of Alphabet Inc., has contributed immensely to the ethical growth of Google, which intellect alone couldn't have made possible.
His leadership skills speak volumes about the importance of being available to your employees and being supportive. Page did not diverge from his ethical fabric even when the social media faced intense criticism.
Larry Page leadership quote says-
"If you're changing the world, you're working on important things. You're excited to get up in the morning."
4. Brad Smith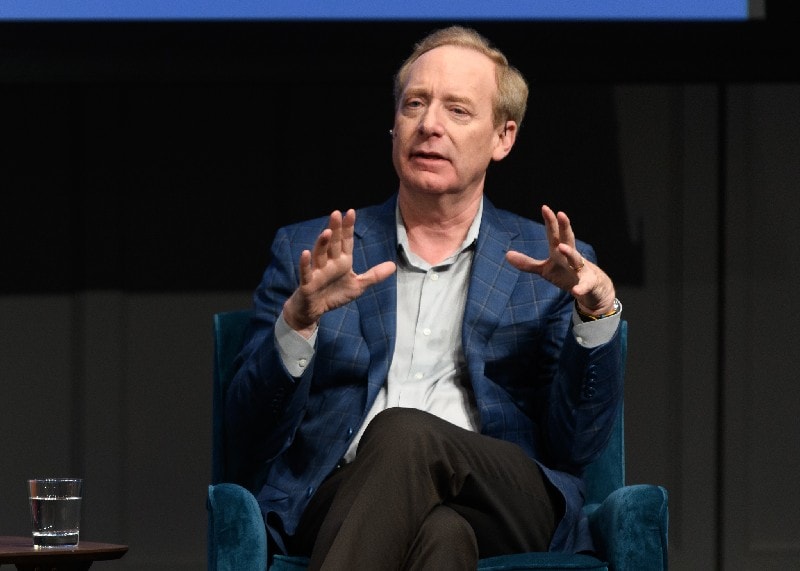 CEO of Intuit and an influential leader in the upcoming business Industry, Brad Smith, finds his echo in the list of most successful leaders today.
Intuit is one of the most successful software companies in the world. Its core product is QuickBook Accounting Software, acting as a god to all the blooming entrepreneurs.
Smith believes in learning an equal amount of lessons from one's successes and failures, which is a quality found in Intuit employees. About his leadership style, Brad Smith says-
"I've done several things in the spirit of employee motivation. I tend to be a storyteller and a student of history. I often tell stories of great battles, like the battle of Thermopylae, to inspire teams who face what appear to be insurmountable odds."
5. Jeff Weiner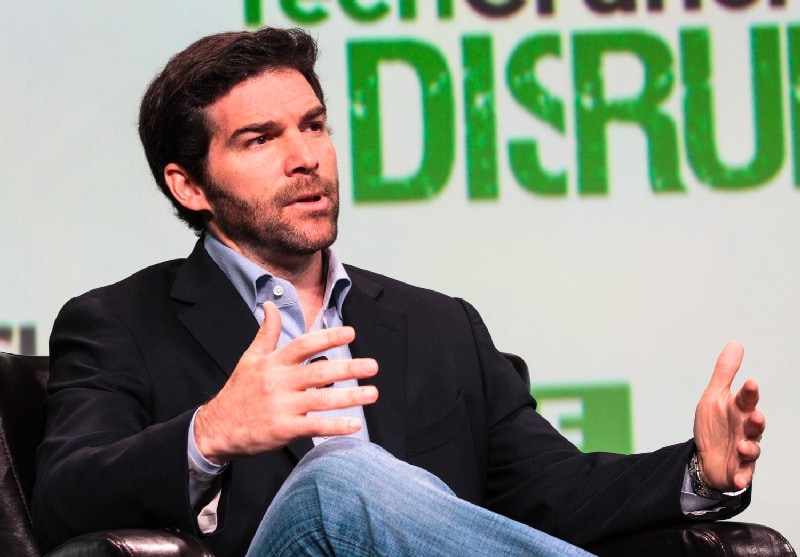 The CEO of LinkedIn, a successful platform that is now the professional pioneer to connect intellectuals worldwide, Jeff Weiner, has set quality standards to define success.
Microsoft has now acquired LinkedIn after having a user-base that crossed 400 million users.
Work ethics and values are what defines the leadership strategy of Weiner.
With the launch of LinkedIn, he opened up a space for budding entrepreneurs to have the chance to become an author. His favorite business leadership quote is-
"To inspire people, that's going to have to come from somewhere deep inside of you."
6. Warren Buffet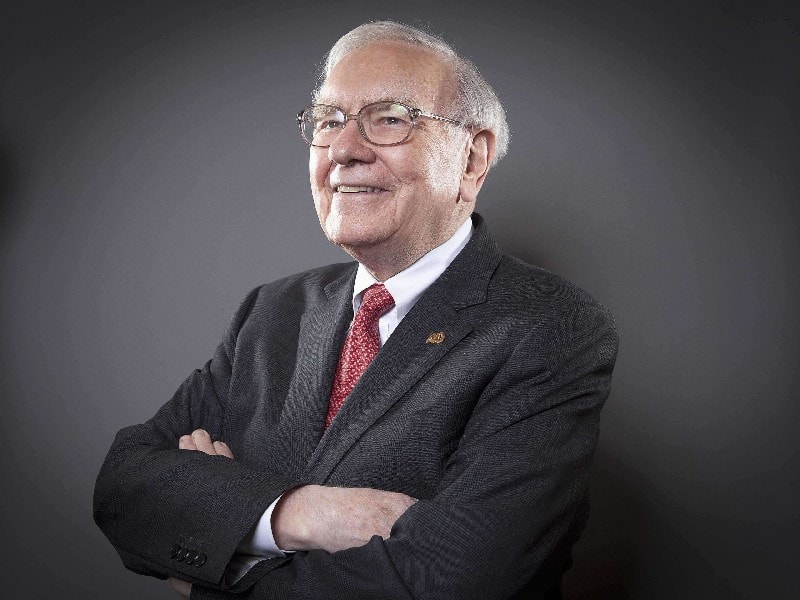 Warren Buffet, CEO of diversified holdings under Berkshire Hathaway Inc., is referred to as the 'Oracle of Ohama.'
His progressive leadership style led him to hold 2nd place in Forbes Four hundred list for almost fifteen years.
With his futuristic vision and dynamic leadership, he managed to create an empire for himself and all the stakeholders from scratch. Warren Buffett quote that decides his leadership style is-
"Someone's sitting in the shade today because someone planted a tree a long time ago."
7. Mark Zuckerberg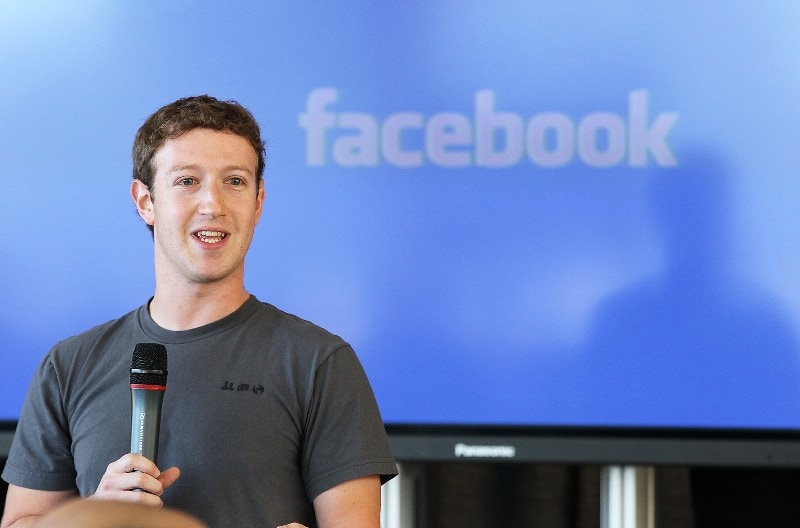 Originally a programmer and an internet entrepreneur, Mark Zuckerberg is also the co-founder of Facebook, the platform connecting people worldwide.
With an estimated US $74.2 Billion net worth, Mark has created his niche for himself with excellent leadership.
With dynamic work strategies and futuristic vision, Mark created an empire after launching Facebook's rawest interface from his Harvard University dormitory in 2004. Now Forbes mentioned him in the Top Ten Most Powerful People in the World list.
Mark Zuckerberg quote that describes his business leadership style is-
"I think a simple rule of business is, if you do the things that are easier first, then you can make a lot of progress."
8. Rupert Murdoch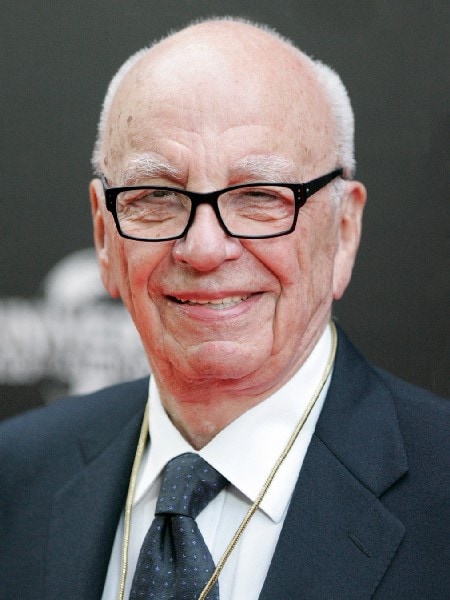 Rupert Murdoch is the dynamic leader from Australia, who is the founder, chair as well as the CEO of News Corporation.
With his 'Age no bar' policy, he embraces his age and works with equal enthusiasm as the youth.
Drifting away from father's business and taking control of his strider, Murdoch now owns News Corporation, the world's second-largest conglomerate. One leadership quote of Rupert Murdoch that describes his business leadership style is-
"In motivating people, you've got to engage their minds and their hearts. I motivate people, I hope, by example – and perhaps by excitement, by having productive ideas to make others feel involved."
9. Michael Dell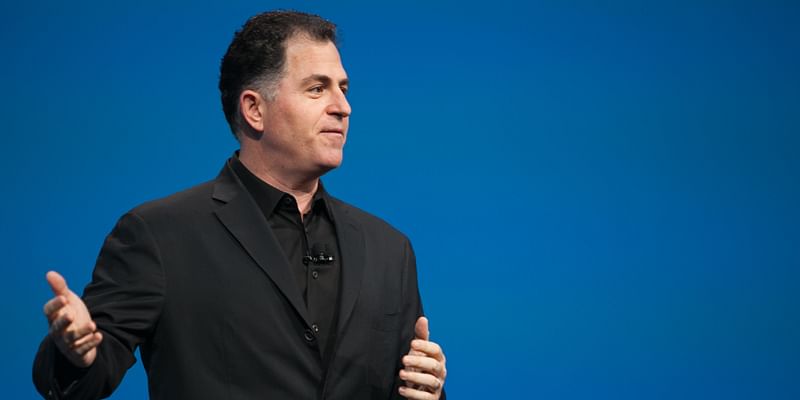 Michael Dell is the all-in-one founder, CEO, and chairman of Dell Technologies, one of the top trusted technology solutions globally.
The qualities of a kind leader, practical investor, philanthropist, and a beautiful author come as a package with Dell's intelligent business IQ.
With his mark in terms of monetary success as reported by Forbes, Dell has emerged as a comprehensive personality balancing all the nuances of his life with utmost perfection. A leadership quote of Michael Dell that showcases why he is one of the top business leaders is-
"There is no better catalyst to success than curiosity."
10. Bill Gates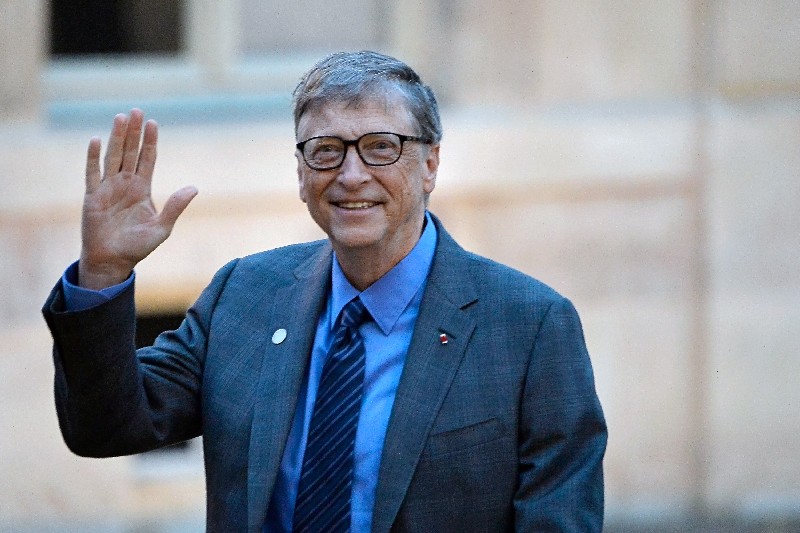 Bill Gates, an ideal leadership epitome, is nothing less than an American businessman, author, humanitarian, philanthropist, investor, and founder of Microsoft Corporation.
After establishing Microsoft to its highest peak, he resorted to a part-time job in the office to dedicate the remaining entirety of his life to the Bill and Melinda Gates Foundation, where he invited the most influential heads to contribute to philanthropy.
He is known as one of the best entrepreneurs in the times of the computer revolution. The best leadership lesson that you can get from one of the top business leaders, Bill Gates, is-
"It's fine to celebrate success, but it is more important to heed the lessons of failure."
11. Reed Hastings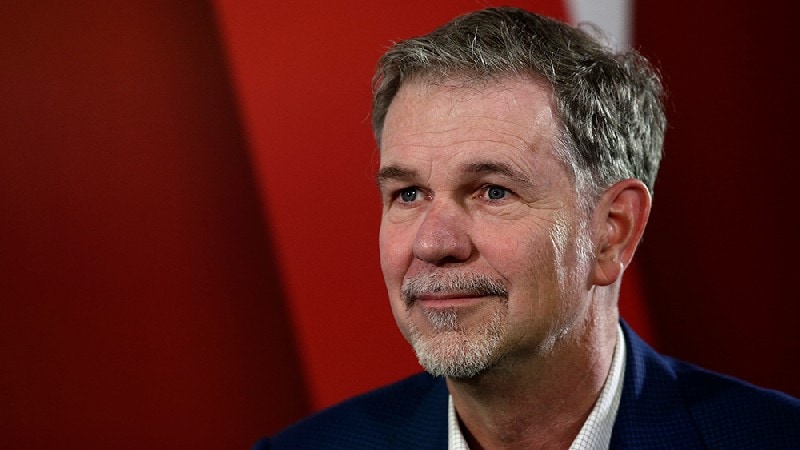 The co-founder and CEO of Netflix, Reed Hastings, has successfully carved a niche for himself with his profound leadership qualities.
He brought the idea of online streaming to life in the form of a promising platform, Netflix, which has set the bar high in the world of digital entertainment. His favorite quote that will for sure inspire the upcoming business leaders are-
"Most entrepreneurial ideas will sound crazy, stupid, and uneconomic, and then they'll turn out to be right."
12. Bob Iger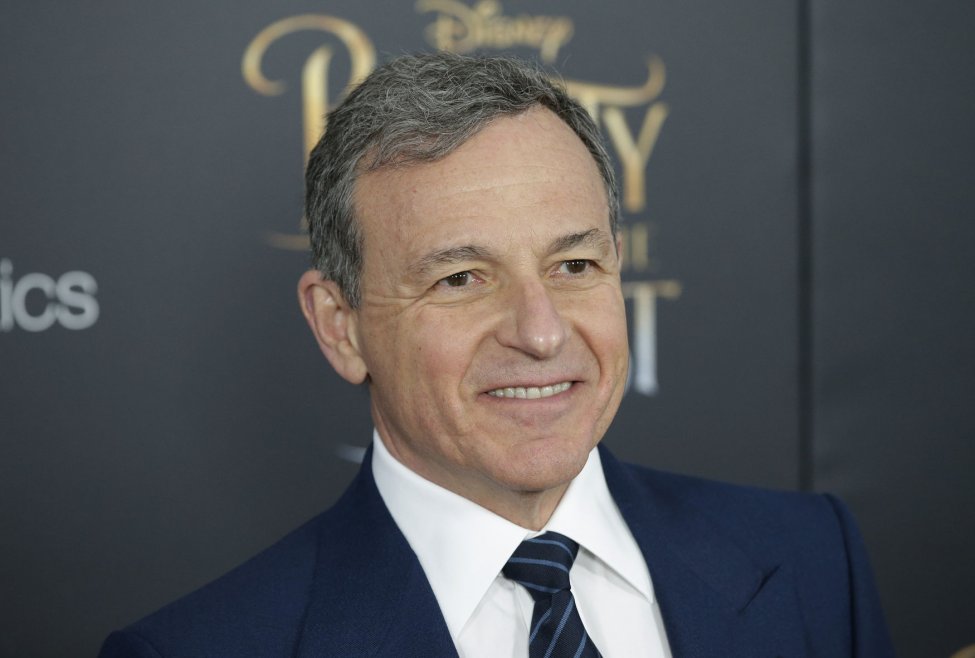 Bob Iger, the executive and chairman of Disney Corporation, has made Disney World a tangible, dreamy, real-life space for people worldwide.
With his incredibly intricate leadership profoundness, he managed to expand the idea of Disney theme parks in key locations like Shanghai and Hong Kong.
One of the most famous leadership quotes that can pave the path of future business leaders is-
"What I've really learned over time is that optimism is a very, very important part of leadership."
13. Mary Barra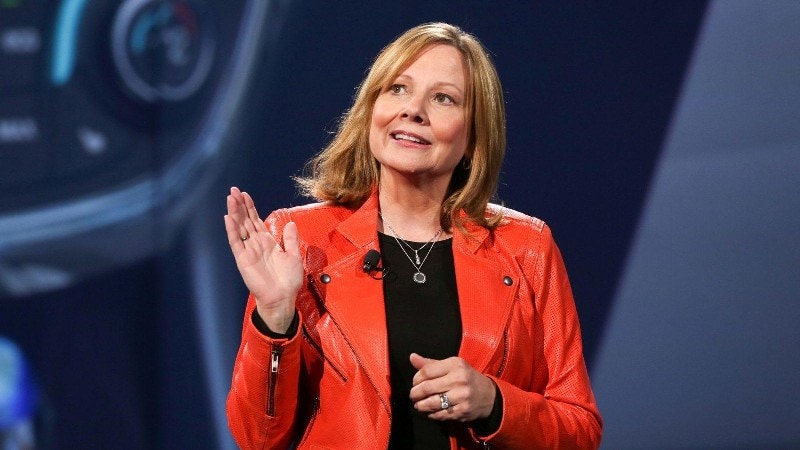 The chairman and CEO of General Motors Company, Marry Barra, believes in the wonders that women can do.
An MBA graduate from Stanford University, Barra is a firm believer in holding together the employees' trust as a leader's greatest virtue.
She lives by the idea, "If we win the hearts and minds of employees, we're going to have better business success."
14. Reshma Saujani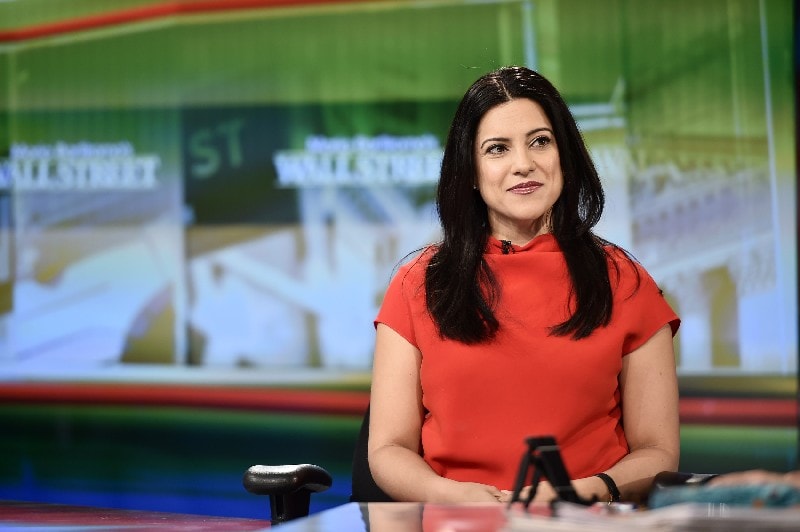 The founder of Girls who Code, Resham Saujani, shook the patriarchal coding norms and set the bar high by training dynamic women who can code with her excellent leadership.
Along with imparting technical training to young and promising women, Reshma is also a politician and lawyer in America.
One leadership quote of Reshma Saujani that will for sure inspire you to move ahead on your leadership path is-
"If you wait until everything lines up, it's over."
15. Jack Ma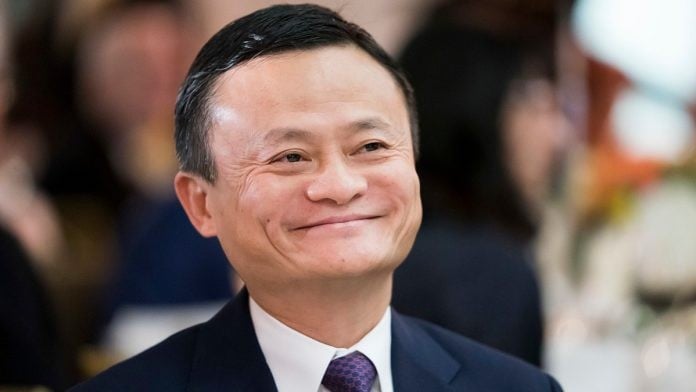 Being one of China's first leaders to appear in Forbes Magazine, Jack Ma is the dynamic founder of Alibaba Group of internet companies.
After facing many challenges in the initial years of his career and being questioned about his potential, Jack Ma successfully created Alibaba Group of companies, the largest IPO in history.
The best Jack Ma quote to inspire business leader is-
Leadership is your instinct; then it's your training. Leaders are always positive; they never complain."
16. Sara Blakely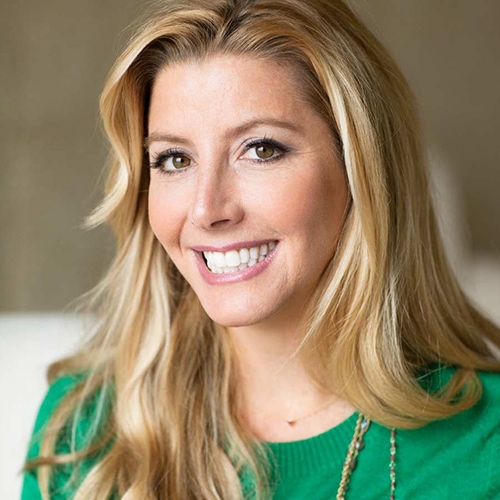 Sara Blakely is one of the most inspiring businesswomen who is a proud founder and CEO of Spanx.
Her leadership's greatest virtue is the art of hiring the motivated and finest quality of personnel that would push for success in difficult times, just like her.
A Sara Blakely quote that can inspire business leaders-
"Don't be intimidated by what you don't know. That can be your greatest strength and ensure that you do things differently from everyone else."
17. Jeff Bezos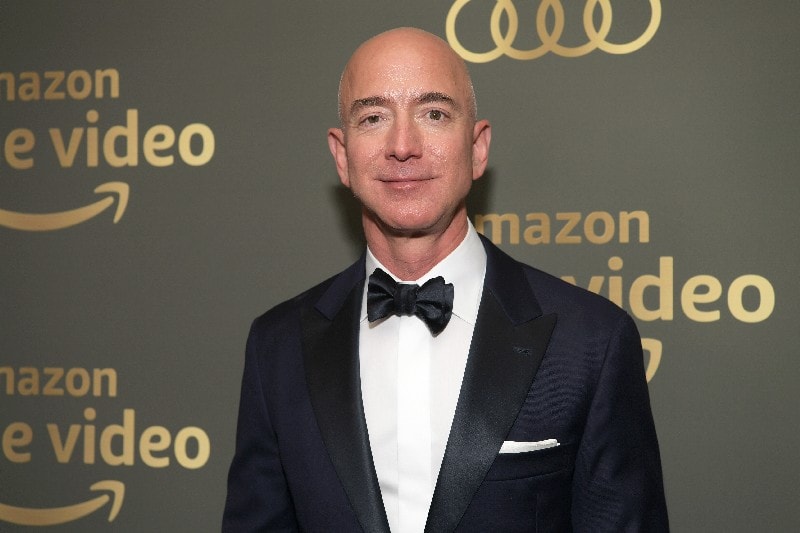 As the CEO of the biggest online retail platform globally, Amazon, Jeff Bezos, did not succeed very early in his career.
His leadership qualities found abundant perseverance and a 'never give up' attitude to keep him going. According to him, what kept him going is the idea of pushing the bar of success upwards continuously.
Visualizing how the company shall look five years from now always helped him and his employees stay motivated. Jeff Bezos quote for a business leader is-
"A brand for a company is like a reputation for a person. You earn reputation by trying to do hard things well."
18. Satya Nadella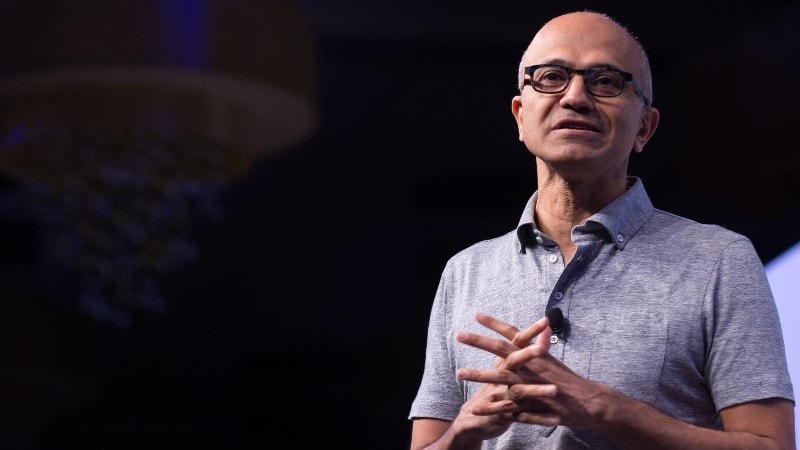 The CEO of Microsoft after Bill Gates himself, Satya Nadella, did not have it very easy.
What led him to strive to the fullest of his potential is to create clarity from seemingly confusing, challenging, and ambiguous situations.
Looking for similar prospects in his employees who are future leaders, he managed to take Microsoft to the heights. Satya Nadella quote that can be the best for future business leaders-
"Success can cause people to unlearn the habits that made them successful in the first place."
19. Ken Chenault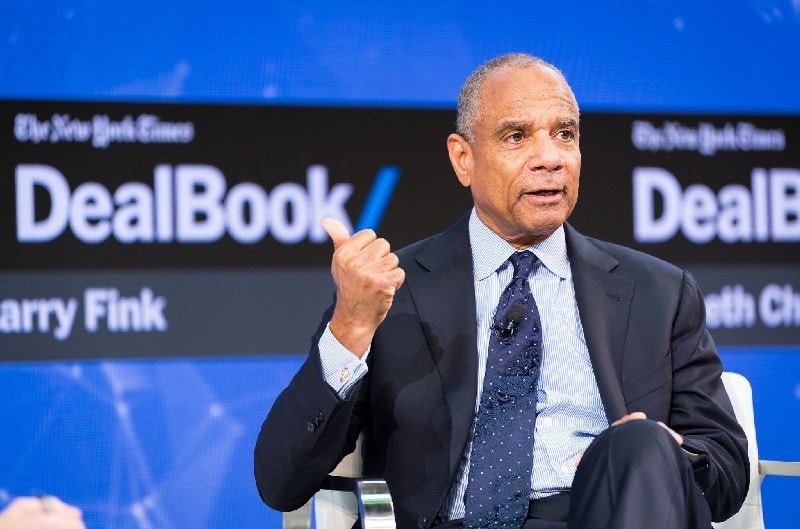 Ken Chenault was the former CEO of American Express and is currently the chairman and managing director of General Catalyst.
As an ideal business leader, Ken's most prized possession is intellectual curiosity.
He looks for similar risk-taking qualities and curiosity in his employees, which has added value to his current success quotient. Best Ken Chenault quote to inspire business leaders is-
"Many people don't focus enough on execution. If you commit to getting something done, you need to follow through on that commitment."
20. Huateng "Pony" Ma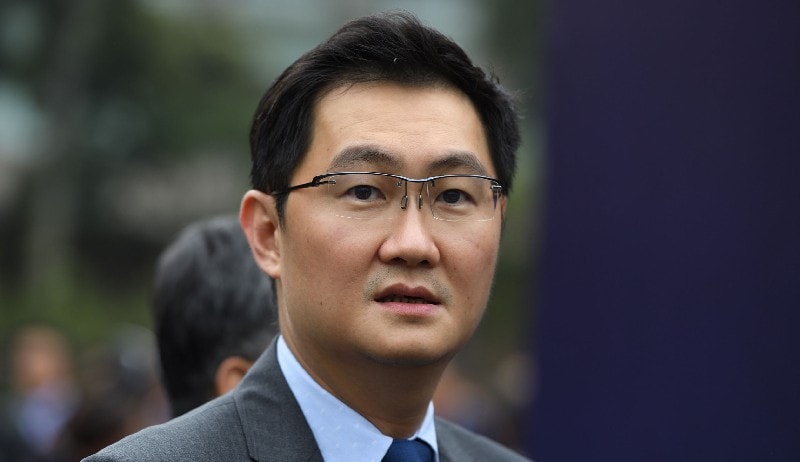 Pony Ma is the founder and President of Tencent Inc.
As the leader of one of China's largest internet establishments, Pony Ma is a humble and introverted being.
He believes in struggling for his goals individualistically and leverages substantial power from potential domestic and foreign companies. His top quote for inspiring business leaders is-
"Wealth won't give you satisfaction; creating a good product that's well-received by users is what matters most."
Final Thoughts about Business Leaders!
So, this was all about the top 20 business leaders in the world who can motivate and inspire you on the path of leadership.
Do you also want to add the names of some other leaders to our list? Feel free to share those in the comments below.
Liked this post? Check out the complete series on Business