Do you know what is a status symbol is? Well, would you want to know about it in the best way?
There is not a single speck of doubt about the fact that having a proper status symbol is essential for the people as well as businesses these days for sure.
In simple terms, Status Symbol is understood as the apparent, interpreted and external indication of the social, economic and market position of an individual as per the set parameters of the society, industry or the market.
Prominently, status symbols comprise an evolution that is primarily based upon the public perception of certain things.
Well, this could be something that you need to know about for sure if you want to be aware of the status symbols that can optimize your presence, credibility and position in your business or industry niche.
This is precisely the reason why we are here to tell you that you are in the perfect place.
We are going to tell you all that you need to know about status symbols for sure. We are pretty sure that you are going to have a lot of information in the first place, so let us get started right away
What Is A Status Symbol?
The status symbol can be defined as an object or position that can be used to signify the high social standing as well as the economic standing of the owner for sure.
These are mostly some of the most important things that are going to denote the standing of the person in society. That is probably one of the main reasons why people spend so much of their money on gathering some of the high-status symbols in the first place.
We are sure that there are some classes which are present in the society in the best way. Some of them are the lower classes and some of them are the higher classes as well.
Something that helps in differentiating the higher classes from the other lower classes can be deemed as the status symbol. In some of the cases, the status symbol would most likely be a thing that people tend to own for sure.
In some of the capitalist societies out there, the status symbols would be adequately tied to the monetary wealth that people tend to have as well. This is one of the most important reasons why people with more money tend to have a better status in society in some of the cases if not all of them.
Factors influencing the Status Symbols
Not only social influence but also the economic and cultural contexts play a crucial role in deciding one's status symbol.
So, some of the other factors of Status Symbols are-
Societal Recognition
Material Possessions
Government Jobs
Family Status
Type of Business or Industry Niche, etc.
Understanding the Importance of Status Symbols
Do you want to know why the status symbols are so important in the first place?
Well, this is why you need to read on ahead to find out more. Let us understand why people tend to have a status symbol in the first place-
It can be defined as the possession of a particular person that can be used to correctly indicate the social status or the wealth that a person has in the best way. Something that people tend to do a lot or have most of the times which will earn the admiration and respect of others is also known as the status symbol for sure.
There is no doubt that status symbols are associated with the things that can be considered significant for highlighting one's affluence and influence in society. It doesn't matter where you are living; the status symbol is something that would be important anywhere.
That is probably one of the most important reasons why people want to spend so much of their hard-earned money to make sure that they can get the status symbols that they want to have in the first place.
In addition to all this, Status Symbols play a crucial role in enhancing the credibility and convincing ability of people who are involved in networking and other similar sorts of businesses.
Shreds of evidence of Status Symbols
One of the most important things that people need to keep in mind is that power and wealth are something that would require some proof. That is because these are the two things that gather esteems when there is proof of it in the first place.
Having some displays of wealth along with some other luxury items as well such as exotic food, household staff, and so much more tend to be the evidence that most people are looking for to build their status in society.
So, it is evident that the status symbol tends to play a significant role in society for sure.
The times have changed in the past few years for sure. Nowadays, people don't need to have a golden carriage or some wealthy mansion to have the status symbol that they want to have in the first place.
Not to mention that there are some cultures status symbols that are not that obvious as well. So, there are certain other things such as appliances, luxury items, exotic foods, animals, clothes and so much more which would be able to get identified as the status symbol that people tend to have in the first place.
From Apple products to household staff and from cars to amazing vacations, these are some of the things that would help in the establishment of the status symbols of the people in the first place.
This is why most people always want to spend some money on gathering these unusual status symbols to show their place in society. The people with more of these things are the ones that tend to have the best results.
Examples of Status Symbols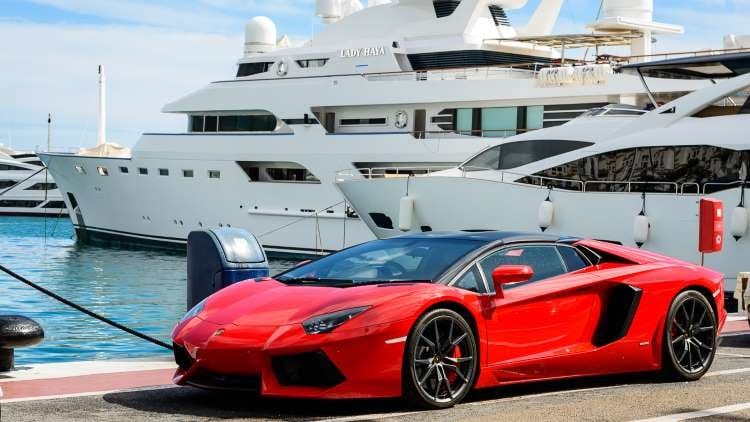 Status symbols vary around the world. At some places, Yachts, fancy watches, private jets, while at some other places falcons to prestigious nannies are considered as the status symbols.
Let us have a look upon some of the examples of status symbols around the world-
In New York City, it is considered that raising kids is quite expensive because of which, having a big family is understood as a status symbol
In China, showcasing the flashy logos of big brands is considered a status symbol
In the UK, the elites opt for prestigious Norland nannies which is their status symbol as well
In UAE, having Falcons is a status symbol
In Russia, embracing luxury cars is considered as the status symbols
The elites of India prefer having a house in Mayfair, London as their status symbols
Singapore has limited land, and that is why owning a home here is a status symbol.
Here is a video by Marketing91 on Status Symbol.
Status Symbols Wrap Up!
There is not a single speck of doubt about the fact that status symbols are significant to the people. These have been important to the people for a very long time now.
So, in case you want to make a place in the society and be deemed as a person of high standing, there is not a single speck of doubt that you need to do it in the best way. Get all the status symbols that you want to have for sure and the results would be amazing.
How are significant status symbols for you? What kinds of status symbols do you want to possess? Share your views with us in the comments below.
Liked this post? Check out the complete series on Business