Company profile is defined as a professional introduction aimed at capturing the attention of the reader and inform him about the company succinctly. It is designed to make a powerful impact and a good first impression on potential investors or clients.
A company profile that is written with care acts as an opportunity for the organization to differentiate itself from the crowd. It is described as a resume that helps to establish the credibility of the business in the market.
What is company profile?
A company profile is actually a summary of all the relevant elements of an entity. It is in the form of a statement that describes important information about the business. A company profile is a marketing material that serves several purposes.
A company profile is created for potential customers, stakeholders, suppliers, financial institutions, government regulators and potential investors. The information in the company profile can vary in detail as it is dependent on the person or institution it is made for.
A concise profile is often posted by most of the organizations on their websites so that interested parties can make a brief assumption from the given disclosure.
A company includes information like-
Name of the company
Structure of the company
Location of the company
Contact information of the company
The email address of the company
Name of the founder, partners, and associates
Name of its important executives, management team and board members
Overall business activities of the company
Operational data of the company
Overall business strategy of the company including vision, mission and purpose
The products and services that are offered by a company along with its prices
Financial data of the company including major assets, profits, and revenues
Previous, present and future performances
History of the company
Information about physical, financial and human resources
Management and organizational structure
Short-term and long-term goals of the company
Examples of company profile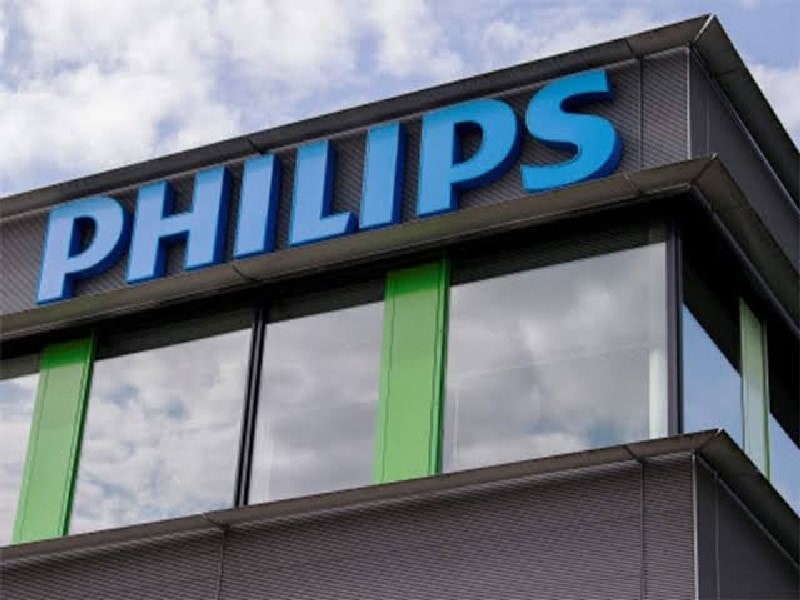 Sanders and company is a local brand dealing with electrical items. It has decided to broaden its horizons and is looking for investors. In order to reach out to potential investors, it has decided to create a fresh company profile that will include all the essential details that the investors might look for.
Special attention has been given to the company profile as it will help Sanders and Company in attracting valuable investors who will make an initial important decision based on this profile.
Some real-life examples are-
Zappos – World-famous brand Zappos has managed to connect with its target audience through its company profile. It has incorporated information and presented them like amazing stories to gain better visibility in the market
Philips – The company profile of internationally popular brand Philips is a visual delight. The brand uses vibrant photos that highlight the page and make it look extremely dynamic and eye-catching. It keeps on updating it regularly to remain in limelight
Rackspace – One of the best examples of strong and powerful company profiles is the company Rackspace. It includes awards, reviews, names of high-profile customer lists and its certifications to highlight its leadership qualities and great qualitative performances.
How to create a company profile
A business needs to develop a viable strategy in order to create one of the best profiles one can read. The major characteristics should be pinpointed and highlighted in an attractive but precise manner.
A company profile is a promotional tool as well as a unique offering that reaches out to others and get them interested in your company and brand. The steps that should be followed while creating a company profile are as follows-
1. Identify the purpose
A company profile can be used in case of several scenarios hence identify one and only purpose of creating it. Make a rough draft where you try to impress your target audience. This will give you a fair idea about your purpose and the ways to deal with it
2. Decide on the style
Once you have the information in hand, set a tone and decide upon a style you want to adopt to reach your audience. Some companies prefer a timeline whereas others opt for images.
Take the help of bullet points to break up the text as it looks attractive. Do not be afraid to experiment as it will look new and innovative to the reader
3. Make it a captivating story
Do not emphasize only facts and figures instead make it a short but interesting story that will help to captivate your audience throughout the journey.
4. Outline your mission
Write down an appealing mission statement that will highlight the niche and value of your business. Let your audience know the plans for your business. The information should be encouraging so that the target audience can identify and associate with it.
5. Keep the format clear
An important thing to remember while writing a company profile is that you should keep the format clear. Do not let your thoughts and words run wild because at the end of the day it is not a personal profile but business-related company profile that has to maintain a bit of professionalism and decorum
6. Company history should be written in chronological order
A fact about the company profile is that the company's history should be written in chronological order. List important achievements that will highlight the development of the company to date.
7. Good testimonials
While writing a company profile includes good testimonials that will enhance your company image.
8. Include contact information
If you are looking for ways to create a company profile including your contact information, for instance, phone number, fax, and email at the top if it is to be used offline or you can add your hyperlinked contact information at the bottom of the page if it is used online
9. Proofread
If you have finished writing your company profiles it is necessary to proofread it to remove any mistakes. Make sure you are proofreading it after some gap because you are liable to miss errors if you continue with your proofreading as soon as you complete your profile.
10. Read other corporate profiles
Once you have proofread your profile keep it aside. Now go through some of the profiles of your competitors. This will help you to get a feel about your own.
11. Build your company image
Make sure you have created a company profile with positive impressions and information that will enhance your brand image> remove anything that seems negative or unnecessary. Reframe the sentences so that they come out inspiring.
Importance of company profile
A company profile is important because it helps to identify markets for building sales figures and outreach investors. The importance of having a good company profile are described below-
The company profile offers the potential buyer an opportunity to know about the company.
A good company profile is important because it nudges a potential investor to have direct interaction with the sales and marketing team of the firm he wishes to invest in.
A structured company profile helps potential customers to know about the company if they are looking for a specific product or service
A company profile offers numerous opportunities for growth to a business entity
If tailored correctly the company profile can act as a roadmap for business growth and prosperity
The importance of a company profile is that it gives a general idea about all its relevant information like strengths, target audience, products and services, and track record.
Tips to make the company profile effective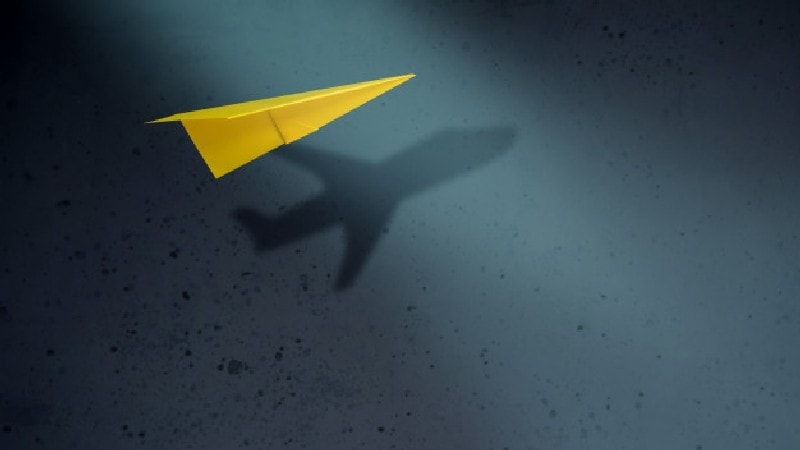 Some important tips-
1. Keep it precise
Remember you are not giving the reader a lesson in company history hence keep it precise if you are looking for ways to make a good company profile. You do not want to drag the words and make it boring. Make sure the information or business overview is concise and informative
2. Choose the right platform
An important tip to make an effective company profile is to choose the right platform. You cannot post it everywhere and anywhere as it will then lose its importance. Research and find the platforms that you think will prove best for you. Keep it to a few numbers so that you can keep a vigilant eye on them.
3. Target audience
Think about your target audience and their preference. A company profile is for a particular section of society so be sure the information is relevant and is able to connect with your target.
If you are selling footwear you do not want to target the audience that is looking for apparel. Once an organization starts aiming at a specific target it becomes easier to make an effective company profile
4. List your objectives
Create a good impression by listing your objectives so that the reader can know what the company stands for
5. Take help of web design
If you are posting the company profile online it is vital to take the help of web design. It is a bit costly but worthy of every dime. A good, innovative and attractive web design will help to create strong and powerful impressions.
6. Be creative
Take the help of creative and popular keywords to gain momentum. Make the relevant information interesting by adding graphics and images as this will act as a magnet to attract interested parties
7. Include basic information
Do not make the company profile a long and lengthy one instead write down the basic information and offer details that will give a good impression
8. Be honest in your information
It is imperative, to be honest in your information if you are looking for ways to create a good company profile. Do not boast and take the help of half-truths and lies as it can prove your downfall. Be realistic and present your company in a straightforward manner
9. Update it
Show your target audience your commitment by posting and updating the posts regularly. Make sure you highlight company milestone and achievements so that the company profile can look good
Advantages of having a company profile
Generally used as a marketing tool to leave a long-lasting impression on the mindset of the reader.
It gives its audience an idea about your products and services
The company is considered a versatile and dynamic document that helps to persuade clients to do business with it
Potential employees visit the company profile of the organizations they are interested in joining. It gives them an overall idea of the value proposition the company is offering. The document proves useful in the recruitment process
It becomes easier to promote the advantages of working in your organization via the company profiles.
This statement establishes credibility and image in the market
Helps the potential customers and clients to know and understand about the strength and approach of the company
It demonstrates the ability of an organization to meet customer needs
An important advantage is that it highlights the culture and values of the company and helps to give it a dis
Liked this post? Check out the complete series on Business