Businesses continuously look for ways to increase their productivity and to minimise business expenses. Out of those several ways, one of the most commonly used methods to do this is outsourcing. Many companies in developed countries like the United States of America are opting to outsource to minimise their business cost and to maximise their productivity.
Therefore, if you are also a part of such an organisation or own a business and looking for methods to boost your business & lower the cost of business, then you need to understand the concept of outsourcing.
In this article, you will learn about what is outsourcing, the definition of outsourcing, reasons for outsourcing, pros of outsourcing, and cons of outsourcing.
Definition of Outsourcing
Outsourcing can be defined as an agreement where an organisation hires another organisation or individual outside of the organisation to perform business activities for the organisation. The business activities can be services provided by the organisation or can be the production of goods that traditionally should be produced in the organisation.
For example, when a book publisher gives the contract to an individual to translate a book in any other language.
What is outsourcing?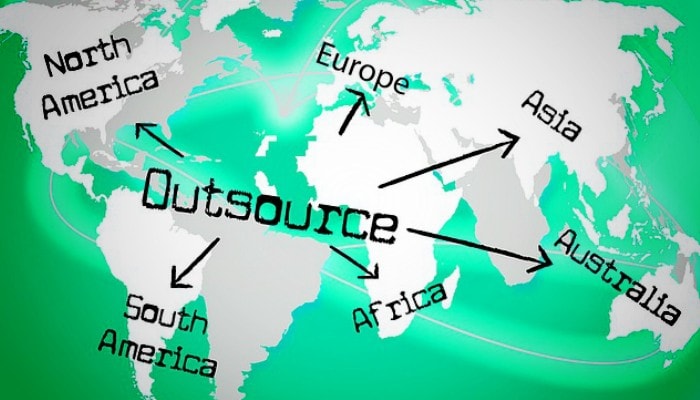 Outsourcing is a kind of business practice in which a company hires any other company or an individual outside the organisation to perform its business activities. The work that the company outsources traditionally should be performed in the organisation by the employees and staff of the organisation.
The business practice of outsourcing is opted by companies that are looking for methods to cut the cost of production. The famous examples of work that are outsourced by companies are customer service, products that are made by hands, coding, or testing work. The outsourcing affects the jobs as well as the people working in the organisation.
The outsourcing business practice was first introduced in 1989 and became an essential part of every economy in 1990. The idea of outsourcing was introduced when companies were trying to cut down the cost. Companies in developing countries thought to hire people or companies to do less secretive but crucial tasks. They found that it was less expensive for them to get their work done by people outside the organisation than hiring full-time employees to do the job.
Therefore, large companies of developed countries like the United States of America, Germany, the United Kingdom give contracts to small companies of developing countries like India, China, Philippines, Brazil, Poland, Taiwan, Romania, and Pakistan, etc. to do their work at a much lesser cost. This business practice has become so popular that outsourced work has become one of the primary sources of employment in countries like India and China. India is one of the most popular choices of companies when it comes to outsourcing Software Development work.
The reason behind this is that India is the second-largest English speaking country and its education system is more focused on mathematics. This makes it a popular choice for software companies of America and the United Kingdom to outsource their IT work to India.
However, the introduction of outsourcing was not a smooth practice. Initially, there were many protests against the business practice of outsourcing work in many countries. People who opposed the Outsourcing business practice gave the argument that it will harm domestic jobs.
But the benefits of outsourcing outweigh its disadvantages, and at present, countless companies are outsourcing their work. The resources saved by outsourcing are used for business development and help them to expand their business.
Reasons for outsourcing Or why companies outsource?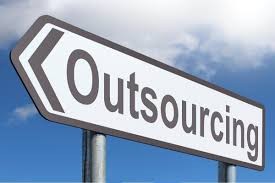 There are many reasons why a company outsource its business. Let us learn about them one by one.
1. To cut the cost
The first and most important reason that makes companies think about outsourcing their work is to reduce the cost of production. It is inexpensive for companies to outsource their work to other small companies located in other countries. When companies outsource their job, then they pay to companies or individuals only for the amount of work done by them.
In this way, they cut down the expense of hiring full-time employees. When they hire full-time employees, they are required to pay only wages for the work done by them but are also required to pay other expenses like medical expenses, travel expenses, and other incentives, etc.
By outsourcing work, the companies can save these expenses and can use the saved money for the expansion of the business.
2. Freeing the internal sources for other essential jobs
Companies hire employees for their talent, but most of the working hours and expertise of these employees get wasted in performing repetitive work and different types of work that require less creativity.
For example, when a book publisher wants to get his book translated into other languages, then he outsources the work to individuals or other smaller companies that take the contract to do this type of work. They use their internal talent for other important work, such as reading manuscripts.
Similarly, software companies outsource their hectic coding work to other companies to get that work done fast and use the talent of their internal resources to create something remarkable.
3. Make the use of world-class talent
The Internet has made it possible for companies to hire talented people living across the border. Now, companies rather than hiring people and employing them full-time in their offices outsource their work to them and get their job done.
For example, if you want an article for your blog, you can outsource this work to an individual with writing skills and talent and can pay them for the work done by them. In this way, you not only employ the best talent to do work for you but also get done your work in minimum time.
Similarly, in countries like India, people are good at coding and other works that involve mathematics knowledge. Therefore, countries like the United States and the United Kingdom outsource their work to India and other developing countries.
4. Increasing efficiency for time-consuming functions
Several jobs are essential but are very slow. If this work is not outsourced and kept in the organization for employees to perform them, then most of the productive time and energy of your employee will be wasted in performing those tasks.
Therefore, most companies outsource their time-consuming tasks and utilize the time and skills of their employees for other important tasks.
5. Sharing risks with partner companies
This is not one of the direct advantages of outsourcing, but it can be considered as a reason. Because when you outsource your work out of your organisation, then you indirectly get into partnership with the organisation that you give your job to do.
Moreover, you not only share the work with them but will also share the risk associated with the work. Then your partner also becomes responsible for the success of your business because when you assign work to them, it becomes their responsibility to perform that work correctly and on time. In this way, you share your responsibility with them.
6. Maximum use of external resources
The last reason for outsourcing your work is that by outsourcing your work, you can make the most use of external resources. One organisation can't acquire all skilled employees. But by outsourcing your work to the organisation with employees of the right skills or to individuals who are expert in doing the work that is assigned to them, you make the most of the external resources available out.
In this way, you not only increase the productivity of your organisation but will also improve the quality of your work.
How to do successful outsourcing?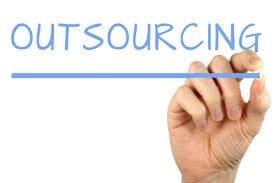 Simply assigning your work to the first company that you find in the google search is not the right way of outsourcing. It is essential to consider a few things to do successful outsourcing.
In this section, you will learn about are things that one should keep in mind to do successful outsourcing.
1. Have the clarity of the objective of outsourcing
Successful outsourcing is only possible when you have a clear understanding of what work you want to outsource and what is the aim of outsourcing.
2. A strategic vision and plan
Have a clear strategic vision and plan for the work that you want to outsource and a clear budget for the outsourced project.
3. Selection of vendor
The selection of vendors is a significant step in the outsourcing process. Decide whether you want to outsource your work to another country or not.
4. Relationship management
In this step, you are required to think of the methods to have effective and clear communication with your outsourced partner.
5. Open communication
Have open communication with your partner and clarify your expectations. Make sure that you mention the last date of the work that you want your work to be done.
Here is a video by Marketing91 on Outsourcing.
Pros of Outsourcing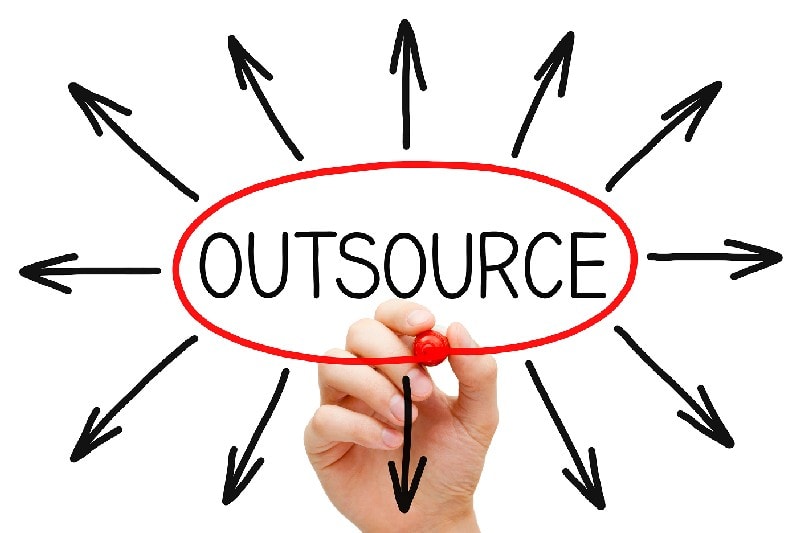 1. Fast way of doing work
Outsourcing is the best method of performing work fast. Because of this reason, companies prefer to outsource their work. By adopting outsourcing, you can hire a limited number of employees in your organization and can get your job done by outsourcing.
2. Advantage of more experts
You are required to make a lot of effort and to pay high salaries to acquire experts to do your work. By outsourcing, you can hire experts to perform your job.
3. Economical
Outsourcing is an inexpensive method to get work done. You are required to pay only for the work done and are not required to pay additional incentives like medical expenses, travel expenses, etc. that you are required to pay to your employees.
4. Workaround the clock
By outsourcing your work, you can make sure that your work is going on around the clock. If your work is done in one office, then you can work only for 7-8 hours out of the 24 hours of a day. But by outsourcing, you can utilize 24 hours of the day.
You can take advantage of outsourcing for the customer care services provided by you. You can serve your customers and fulfill their needs round the clock.
5. Peace of mind
By outsourcing your work, you also share your workload with your partner. In this way, you keep the sanity of your mind intact.
6. Targeted efforts
Your efforts become more targeted when you outsource your work. Each of your partners is an expert at the work that they do. In this way, your efforts become more targeted when you use outsourcing.
Cons of Outsourcing
The following are the cons of outsourcing.
1. Hidden costs
The one disadvantage which is not apparent is the hidden cost. Companies opt for outsourcing, as it is considered cheap business practice. But if you are not experienced in outsourcing or outsourcing your work for the first time, then there are high chances that you can get ripped off.
Many outsourcing agencies keep long printed contracts, which many people find difficult to read. Make sure that you understand everything mentioned in your agreement before signing it.
2. Loss of control
When you give your work to another organisation, then you lose some of the control over your task. Sometimes, you don't get the quality of work that you desire.
3. Risks of security
In the present digital era, an organization needs to use its customers' data. If you are sharing personal information about your customers while outsourcing your work, then you are not only putting the security and privacy of your own company at risk but also risking the data of your customers.
4. Difficult to synchronize
When you outsource your work with the agencies located in other countries, then it becomes difficult for you to sync with them because of the time difference. This can put a negative impact on your customers' service.
Topic of Business
Alternatively, check out the Marketing91 Academy, which provides you access to 10+ marketing courses and 100s of Case studies.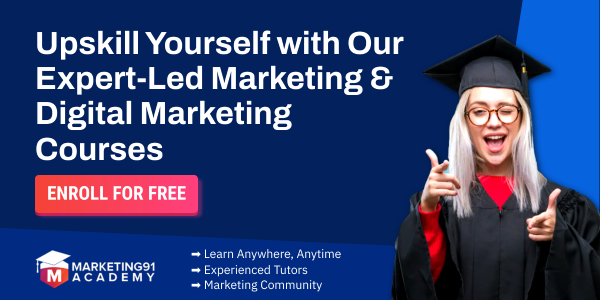 Liked this post? Check out these detailed articles on