Corporate governance is defined as a framework of practices and rules via which the organizations are operated and controlled by the board of directors. It is actually the relationship as well as the structure that determines performance and direction.
Corporate governance includes having internal control and making action plans for corporate disclosure and performance measurement. It consists of contracts between stakeholders and the firm for the distribution of rights and responsibilities and processes for proper control and supervision.
It is the concept of corporate governance that ensures transparency and accountability in an organization's relationship with its employees, suppliers, management, customers, clients, investors, community, government, and shareholders.
Corporate governance is described as an important technique that has gained prominence amongst the organizations looking for foreign investors as it projects a positive image in the market.
Principles of corporate governance
The principles of corporate governance are as follows-
The principle of corporate governance makes sure that shareholders have knowledge about their rights and know-how and when to exercise them. This is encouraged so that the shareholders are treated fairly and most importantly equally
Important information to the community members, investors, employees, and vendors should be communicated. Transparency is the foundation of corporate governance and it implies timely, adequate and accurate sharing of relevant information about corporate affairs. This can be done by publishing reports on annual, half-yearly or quarterly basis in leading newspapers.
The principle of corporate governance emphasizes upholding social, contractual and legal obligations to non-shareholder
The board must have relevant understanding and skills to review and if necessary challenge the performance of the management
The principle of corporate governance includes accountability as one of its main pillars. It implies that it is the responsibility of the board of directors, chairman, and chief executive to explain the reason for the use of company resources
All corporations must have a code of conduct for its executives and board of directors. New appointments should be made only when the new entrants meet the set criteria and standards.
Here is a video by Marketing91 on Corporate Governance.
Role of corporate governance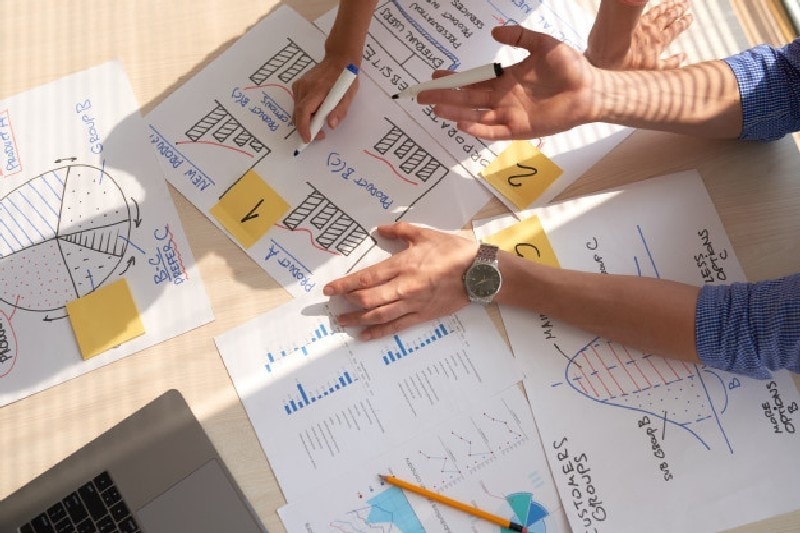 The role of corporate governance is to make sure that strategic decisions are made to ensure successful outcomes. Some of the important roles of corporate governance are described below-
1. Policy setting –
One of the major roles of corporate governance is to make and implement policies and procedures that are necessary for the effective running of the company. It includes an ethical code of conduct for shareholders, employees, vendors and customers, endorsement of functional responsibility and position and input into the structure of the organization.
The corporate governance also offers input into governance cues and corporate culture that might have an impact on strategic decision-making.
2. Establishing corporate strategy –
The role of corporate governance is to establish and clarify the purpose and desired outcomes of a company. It includes measuring strategic plans, company objectives, measurable outcomes and financial outcomes against the ability to move forward towards the goal.
If resources are unable to support strategic goal then it is the role of the corporate governance to identify the reason for it and offer input whether it is the resource action or strategic goal that is at fault.
3. Assurance of actions supporting strategic positions –
As the executive team is accountable to the board of directors all the major decisions must be vetted. The role of corporate governance is to look at acquisitions, mergers, exiting markets, new entries in markets, closing plants and even at changing pricing positions
4. Monitoring investment decisions –
One of the most important roles of corporate governance is to review the financial statements and guide investments towards entities that will offer maximum returns. It is also its responsibility to review the product portfolio and shit capital investments to product categories that will increase revenues
The board of directors plays an important role in corporate governance and they are entrusted with several responsibilities that are part of corporate governance.
Some of its responsibilities are as follows –
To meet at regular intervals to perform their duties and responsibilities
Establishing long-term strategic objectives of the organization
Making sure that governance structures and corporate values for the organization are established properly
Ensuring values like accountability, responsibility and performance measurement are complied with
Ensuring sufficient information is passed to the board so that they are able to monitor and oversee management policies
Making sure that regulatory and legal requirements are met and fulfilled timely
One of the main responsibilities of corporate governance is the recruiting of chief executive officers and evaluating his performance periodically. it is also responsible for determining his compensation package.
Objectives of corporate governance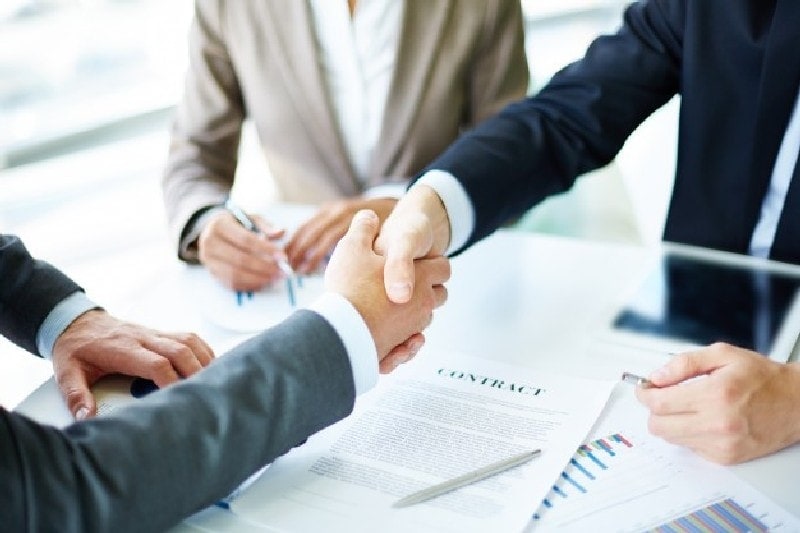 The objectives of corporate governance are as follows-
The objective of corporate governance is to establish a board that is capable of taking objective decisions independently on the strength of adequate information
To inform the shareholders of developments that have an impact on the company
To create a balanced board that will assume fair responsibility for the well-being and interests of the stakeholders
The objective of corporate governance is to equip the board with an effective mechanism for understanding the concerns of stakeholders
Regular monitoring of the functioning of the management team
The objective of corporate governance is to give the board control over company affairs at all times
The framework of corporate governance
Corporate governance is often considered as an umbrella concept that includes the relationship between the organization and its stakeholders. The framework includes a board of directors that is the head of an organization. It is entrusted with responsibilities and accountabilities within the company.
This board must include independent directors, executive directors, and non-independent non-executive directors to prevent someone from dominating all its decisions.
There should be appropriate board committees that will offer assistance in making critical decisions. There should be a transparent process in place for election, appointment, induction, and re0election of directors. Appointments must be made on merit against criteria like experience, knowledge, and skills. Companies must have an independent internal audit that will clear their financial situation.
Why good corporate governance is important?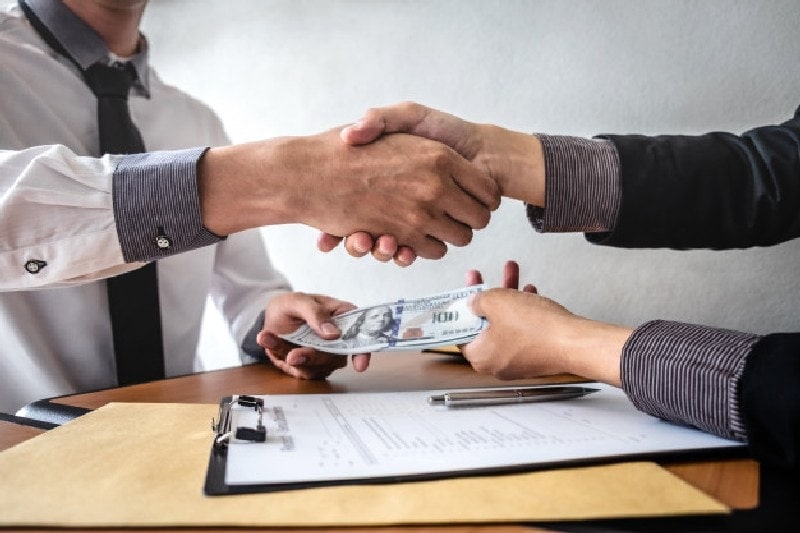 Organizations are favoring corporate governance to increase accountability and mitigate disasters. Good corporate governance is important because of the following reasons-
The ownership of companies in recent years is seeing lots of changes as its shareholders are forcing the management to adopt corporate governance as its work culture. This is an important step as it will ensure accountable, transparent and efficient management that will offer protection to every social group as well as the environment and make policies that will be consumer-friendly.
Acquisitions, mergers, and takeovers have become quite common in today's market. Corporate governance is considered important because it helps to protect the interest of all the involved parties during such deals
Corruption, scams, and frauds are associated with most of the companies, financial institutions, banks, stock market, and government offices. The importance of corporate governance is that it will help in avoiding financial irregularities, scams and frauds effectively
Good corporate governance is important because in it the board of directors can protect the rights of local communities, suppliers, shareholders, employees, and customers
In most cases, you will find shareholders as figureheads without any proper use of their power. This encourages directors to misuse their powers. Once corporate governance comes in practice it will stop such practices and offer protection to the interest of every stakeholder
Globalization has helped the companies to broaden their horizons and most of the companies are now looking at foreign markets o sell their products and services. Global companies have their own set of rules and regulations and they prefer to work with companies that have corporate governance. It is a hard fact that entering, surviving and succeeding in a foreign market without corporate governance are very difficult.
The need for corporate governance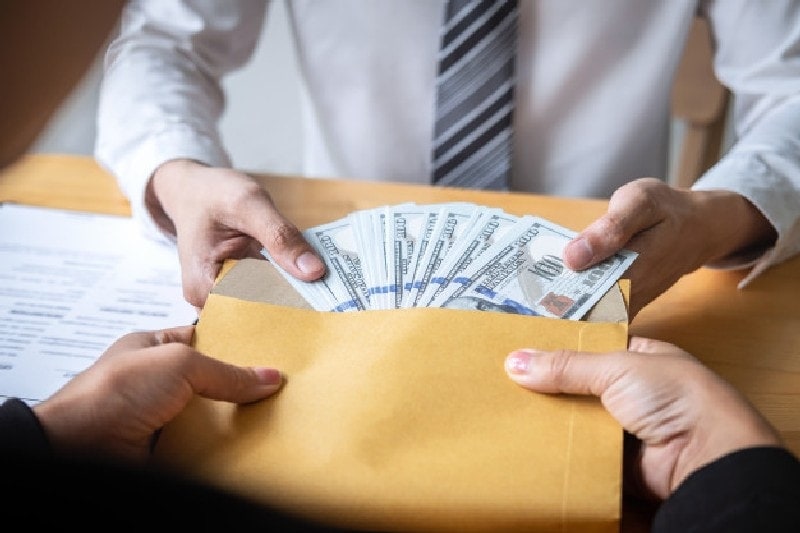 Corporate governance is needed for the following reasons-
1. Corporate performance
There is a need for corporate governance to improve company performance in terms of profitability. It actually encourages improved processes and structures that enable good succession planning, effective decision making and enhanced prosperity of the organization.
2. Better access to the world market
Foreign investors more than often choose companies with corporate governance as an investment opportunity rather than another form of governance. This gives the companies better access to global markets
3. Enhanced investor
There is a need for corporate governance because the investors find ts qualities like transparency and disclosure very important. This helps them to make viable decisions and it is a fact that investors are attracted to organizations with good corporate governance practices
4. Dealing with corruption
There is a need for corporate governance as its basic framework helps in dealing with corruption at all levels
5. Higher market valuation
Companies with corporate governance structure are considered well-groomed and creditworthy. They thus receive higher valuation and are able to attract investors
6. Less corporate risk
An effective risk mitigation system is part of the corporate culture. The board is aware of risks and places various control systems in place to monitor the issues on a regular basis. This reduces corporate risk to a greater degree
7. Reduce top management compensation
In most companies, top management is offered huge compensation packages out of corporate funds. There is a need for corporate governance because it will help to stop such ill practices.
Benefits of corporate governance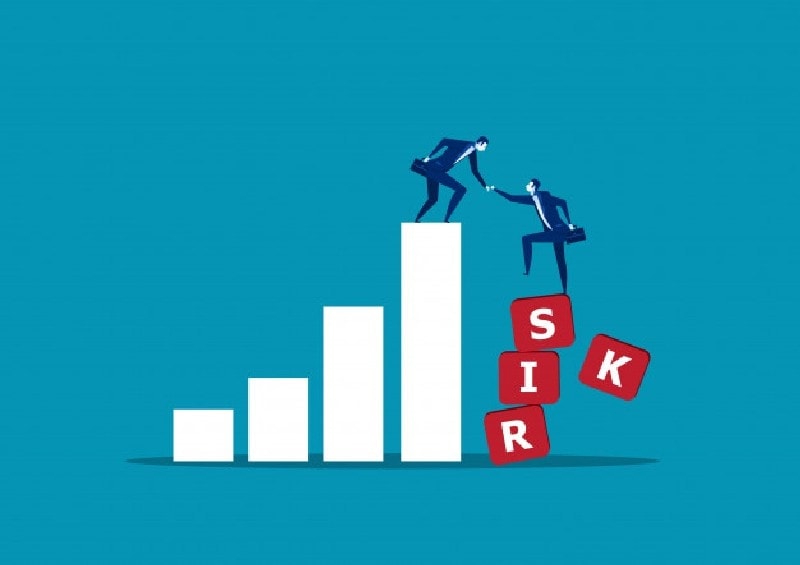 The various benefits of corporate governance are described as follows-
1. Funding
Companies with good corporate governance are able to attract local and foreign investors for external funding
2. Corporate success
One of the benefits of corporate governance is that it ensures economic growth and corporate success
3. Lowers capital cost
Good corporate governance helps to lower the capital costs of a company
4. Share prices
Corporate governance is beneficial because it has a positive impact on the share prices
5. Better strategic decisions
A properly constituted and skilled board is a part of corporate governance. They bring balance to the views of executives and helps in making better strategic decisions.
6. Minimizes waste
Good corporate governance helps in minimizing waste from rework and scrap
7. Effective management
Corporate governance is beneficial because it encourages defined roles and responsibilities of the management and an internal process that will help to improve operations.
The stakeholders now have a clear understanding of management and business operations.
8. Managing risk
Corporate governance has a risk management process in place to identify, monitor and minimize risks.
9. Enhanced reputation
The organizations that have implemented the corporate governance process in place are considered transparent and accountable. These factors help in enhanced brand image and reputation in the market.
Disadvantages of corporate governance
The numerous disadvantages of corporate governance are described as follows-
It is not necessary that the policymakers are the shareholders of the company. In fact, it is the directors or executive members who are entrusted with decision making powers. In such cases, the company assets are in the control of the board of directors and other members. This causes a conflict of interest between ownership and management that might lead to curtailing the interest of shareholders
Illegal trading is very common in companies with corporate governance. It occurs when a stakeholder is in possession of critical information about the company and either buys or sells to gain a profit. It is difficult to enforce laws against insider training.
Misleading financial statements – Many companies with corporate governance present misleading information to its investors that is not easy to detect because of an intricate network of cross-shareholdings and subsidiaries.
Cost of regulation – As abuse of corporate governance came into limelight numerous federal and state laws were designed and implemented to prevent misuse. Companies have to comply with these laws but it has proved costly and a burden to the organizations.
Liked this post? Check out the complete series on Business