Venture capital is a type of financing and a part of private equity in which investors provide new and upcoming companies and also to small businesses that have the potential for long-term growth.
Usually, venture capital comes from investment banks, high potential investors, and other such wells to do financial institutions. Not every time the venture capital comes in the form of money. Sometimes venture capital can also be provided in the form of managerial expertise or technical advisories. The companies which have exceptional growth potential or the companies which have multiplied in the past and have continued expansion in the future are the ones who get venture capital allocated.
Investing in such small companies can be risky for investors, but the potential for excellent results and attractive returns shortly enables them to take the risk. These days venture capital funding is becoming popular for companies with limited operating history, which are less than two years in the market. These companies that access to capital markets and bank loans, which is why they venture into venture capitals for their financial requirements. The primary disadvantage of approaching venture capitalists is that the investors get equity in the company, and therefore, they have a say in the decisions of the business.
In venture capital, the ownership of the company is divided into large parts and his sworn to few investors via limited partnerships. Venture capital firms establish these limited partnerships. The primary difference between private equity deals and venture capital is that the venture capital tends to focus on the growing companies who are in a lookout for significant funds for one time on the other hand private equity fund larger and established companies who are seeking capital or a chance to transfer some ownership.
Venture capitals fund the early stages of the company, which has a high potential for growth. They invest in companies against equity or ownership. They take up the risk of investing in companies with the hope that the company will be successful because many start-ups have a high failure rate. This also results in many venture capital, being dependent on these start-ups, are bound to fail. More often than not, start-ups are based on an innovative technology or business model which is derived from the IT industry, biotechnology, or such industries.
The typical funding from venture capital happens after the 'seed funding' round. Venture capitalists provide the finances against the assurity of good returns by an exit event like IPO or a takeover or a merger and acquisition. Sometimes, the exit also comes via the private equity secondary market.
Many start-ups like Uber, Xiaomi, Airbnb, etc. are incredibly high potential start-ups. They are termed as Unicorns. These unicorns are often funded by venture capitalists more than the early phase, and also they provide advice related to strategic decisions regarding the business model as well as the marketing strategies.
History of Venture Capital
Venture capital is usually classified as a subset of private equity. The history of private equity can be traced back to the 19 century, but venture capital developed as an industry, only after the Second World War. Georges Doriot is considered as the Father of Venture Capital.
In 1946, he started ARDC, which is American research and development Corporation. Doriot was successful in raising $3.5 million in funds for commercializing technologies that were developed during World War II. The x-ray treatment for cancer was one of the first investments that ARDC made. The $200,000, which were invested by Doriot, became $1.8 million in 1955, and the company went public.
The process of venture capital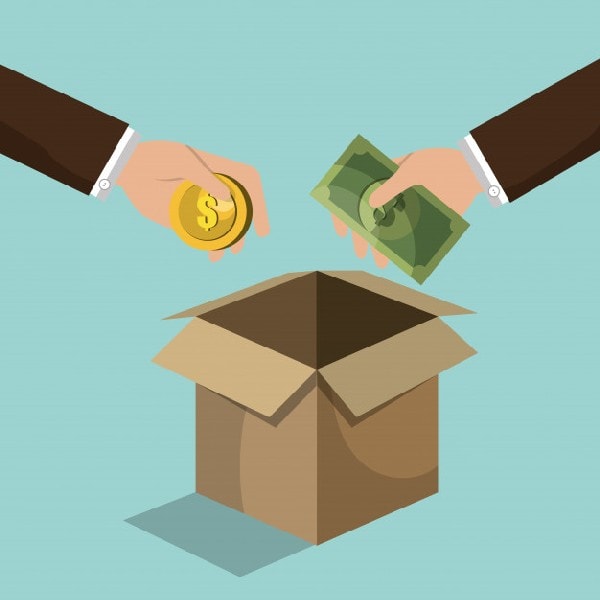 The first step for every company that is looking for money is to have a solid business plan and submit it to a venture capital firm. If the proposal is intriguing, then the investor should perform a thorough investigation of the model of the company, its products, and management.
Venture capital often invests a large amount of money in selected few companies. This is why detailed and thorough background research is significant. Many venture capital professionals work as research analysts, and some of them have an MBA degree; thus, they have a great business sense. Some venture capital professionals work only in a particular domain; for example, a venture capitalist who specializes in healthcare may have had experience in the healthcare industry.
Once the research is completed, the venture capitalists can pledge a specific investment capital against the equity in the company. Usually, the funds are provided in parts over a particular period, but in some cases, these funds may also be given in one go. The investor takes an active role in the company that he has funded and monitors its progress before releasing the required funds.
Venture capitalists are very selective and strict when it comes to funding a company. A survey reveals that Venture capitalists consider at least 100 companies for the company that received financing. The start-ups who wish to receive the funding should have an excellent management team and a very high potential for growth. They should be able to present a large market for their product or service with superior returns. The typical duration by which the venture capitalists expect returns on their investment is about 3 to 6 years.
It is expected that venture capitalists nurture their investment and grow them right from the Idea generation stage. Since there are no listings publicly regarding their securities, there are several other ways in which venture capitalists meet these private companies and start-ups like investor conference, start-ups symposia, etc. In these business summits, the start-ups pitch their ideas directly to the investors in face-to-face meetings. A variant called Speed Venturing is becoming popular in which the businesses throw an insight to the Venture capital, and the investor decides within 10 minutes whether he wants a second meet or not. Apart from this, many online networks are providing opportunities for start-ups to meet investors.
There is a very high need for profitable returns from investments in start-ups. Some businesses have an enormous capital requirement which cannot be financed by debt. Software businesses and intellectual property businesses have these requirements, whose value remains unproven. This is why venture capitalism is more prevalent in the life sciences and technology industries and their verticals. If the start-up does not have those relevant properties, then the investors look for an excellent business plan, a good management team, decent investment opportunity, and a passion from the founders. They also look for good potential for exit before ending their investment cycle, and they aim for a return of at least 40% per year.
Over 4 to 6 years, the investor takes an active role in the company and later exits by initiating an acquisition or merger or initial public offering, which is commonly abbreviated as IPO.
The forms of venture capital
For many investors, capital is money, but this is not true in the case of venture capitalists. Because for them, money comes in all shapes and sizes. The two most commonly used structures within the venture capital or convertible debt and equity.
Equity is the preferred stock or common stock. Once it is invested in equity, it is outrightly owned until the liquidation of the company, or some sale happens. Equity is not to be paid back.
On the other hand, convertible debt is a debt instrument, and it is expected to be paid back since it has a maturity date. One of the most sophisticated convertible debt investors is giving their investment in equity treatment, and they are prepared to convert this debt into equity.
Trends in Venture Capital
The first venture capital was a try to begin an industry. Over time venture capitalist industry participants have come together around the original philosophy of Doriot, who was the founding father of Venture Capital – providing support as well as counseling to the budding entrepreneurs and start-ups.
Types of Venture Capital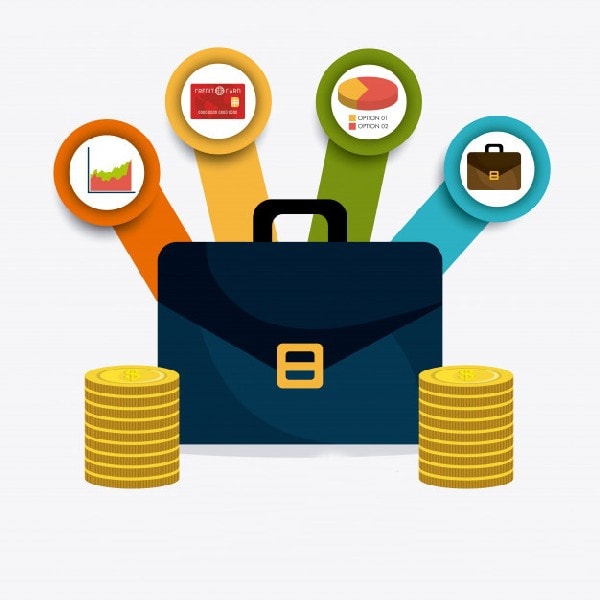 Venture capitals have different motivations and objectives. Every firm is different, and their working style is not similar. However, they can be categorized into three types:
Angel Investors, Financial Venture Capitals, and Strategic Ventures Capitals.
Following are the factors which influence the decisions of Venture Capitals include:
The business segment of start-up
The business situation of the start-up, including its business plan, objective, the potential for product or service, which they have to offer.
Some venture capitals prefer to invest locally while some spend everywhere.
There are varied expectations of venture capitalists – some want a high growth rate while some want a fast exit strategy.
Expectations of Venture investor
Investors consider venture capital as the riskiest investment. The odds of the company being successful and providing excellent returns as 1 to 10. Many venture capitalists are keen to get just their original capital returned apart from the profits. Many of the investments are written off. This is risky from an investor's point of view, and they need to beware.
Of course, some of the companies turn out to be successful and provide good returns, but you cannot expect a hundred times better returns of your investment.
Stages of Financing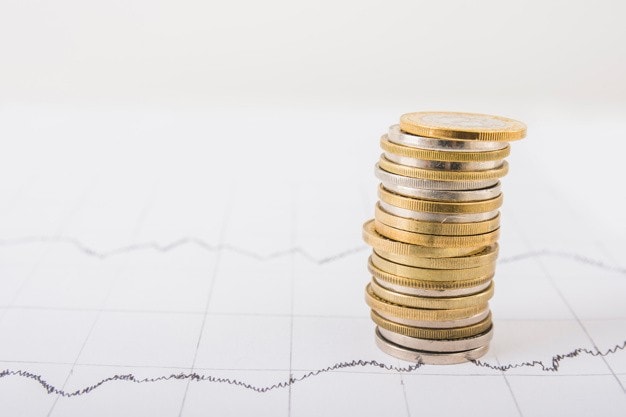 Typical venture capital offers six rounds of financing. These six stages roughly correspond to phases of the development of the company:
Seed Funding: this is the first round of funding in which it is needed to prove the new idea. Angel investors often provide this. In the case of seed funding, the more recent emerging option is of equity crowdfunding.
Start-up: start-ups are the stage firms that need funding for expenses of product development and marketing.
Growth (Series A round): Here, the sales and manufacturing funds are categorized under the segment of growth. This is typically where venture capital comment to the picture. Series A is commonly thought of as the first institutional round, and all other subsequent rounds are called the series B, Series C, Series D, and so on. Many companies have grown in this particular phase.
Second Round: The working capital for the companies which are at an early stage where the sales are picking up, but the profit is not generated.
Expansion: This is also called Mezzanine Financing, in which there is an expansion for a recently profitable company.
The exit of Venture capitalist: Venture capitalists normally exit via acquisition or an IPO or a secondary sale. The venture capitalist of early-stage may exit in later stages when new investors start coming in. These new investors buy the existing shares of investors. Companies that come very close to IPO may also allow some venture capitalists to exit and expect new investors to come in.
When start-ups seek funding between complete venture capitalist rounds, then it is called as bridge financing. Their primary objective is to raise small amounts of money rather than a significant amount.
Alternatives to Venture Capitalists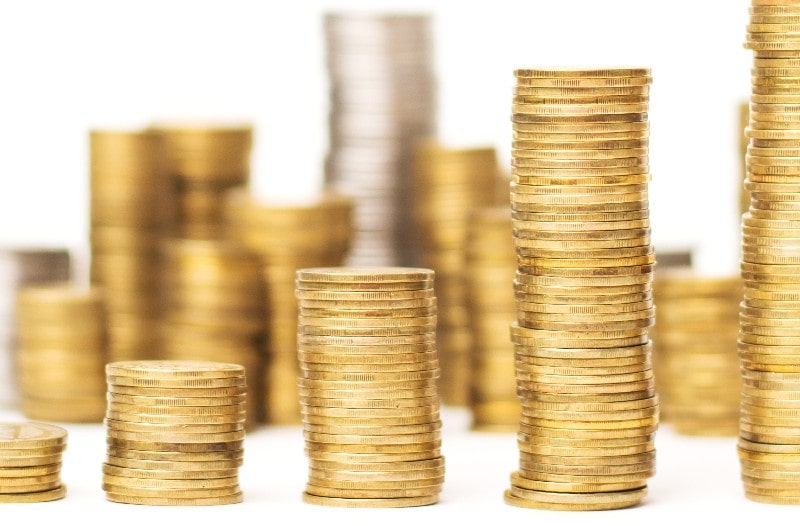 Venture capitalists have strict requirements regarding investments. Many companies use angel investors and seed funding, who are possibly more willing to invest in more growing and potentially profitable opportunities. In some cases, they may also have a prior relationship with the companies. In other cases, businesses may seek alternative modes of financing. These may be revenue-based financing, which may avoid equity ownership.
Also, many venture capitalists will undertake risks of investing in known companies rather than unknown ones. This will provide them at least some assurance about returns on their investments. To achieve this, and to avoid the effects of funds receiving, many companies seek self-finance. This is done to establish their credibility so that they can approach outside venture capitalists. This process is known as bootstrapping.
These days traditional crowdfunding is becoming a popular replacement to venture capital. Equity crowdfunding is also a popular option to venture capital. In the case of conventional crowdfunding, a large number of people are approached and appealed for small donations. Such approach borders on the concept of charity. It has gained attention to fresh attention from entrepreneurs. With the use of social media, it is very quickly possible to target and reach huge masses in a short time and very minimal cost. Few models of equity crowdfunding are also applied for start-up funding. These are the ones that are listed at the comparison of crowdfunding services. The traditional venture capital model itself is a significant hindrance which necessitates looking for alternative sources of funding.
In countries like India, media for equity is a partial alternative to venture capital. In media for equity, investors can provide start-up companies with a massive ad campaign against equity. This is slowly changing with the rise of social media – which does advertising at minimal costs.
In Europe, an exchange is offered to start-ups of equity against services. Their only aim is to guide these new ventures through the development stage and arrive at significant funding.
There are specific industries in which assets can be appropriately securitized since they generate reliable future revenue streams. They also have excellent potential for resale in the unlikely event of business foreclosure.
Apart from angel networks and traditional venture capital, many groups have emerged which allow small investors and entrepreneurs to compete in a business plan.