Business design is a process of designing a profitable business model by incorporating design thinking to put customers at the center of the design. Business designers work to integrate customer empathy, business strategy, experience design, business, and financial components. They apply human-centered methodologies by applying the principles and practices of design to empower organizations to translate design solutions, create new business value and strengthen business with a competitive advantage.
Business design is a mode of operation that integrates the tools of business thinkers, analysts, and strategists with design processes and mindsets. Company designers consider how each business model component influences the customer and client experience as well as impress all business stakeholders. As done in design firms, design is essentially customer-centric and emphasizes the attractiveness of goods and services. It gets optimized with insightful and dynamic thinking of business development and business design programs.
What Is Business Design?
Definition: Business design is defined as the process of designing a business model canvas by using design thinking and similar approaches with the customer-centricity in the design of products and services, so your great business ideas can help you make money and contribute to the business growth over time.
A business design strategy is involved in creating and capturing value. It also includes a wide variety of tools and methods for designing and testing the methods and processes for the development and innovation of a sustainable business model. A business service design is also about transforming value proposition into real business value creation, and it is involved in fresh value creation by thinking through the relations as per market trends.
Importance of Business Design
It is useful in making human-centered business models that are driven by human needs. It helps in designing a business model as per user research, strategy, market analysis, and user experience.
The process of business design contributes to the development of a business model with a high sustainability factor. It is a technique of operation that integrates the capabilities of analysts, business thinkers, and strategists with design methodologies.
Such designers are concerned with turning human demands into business objectives. It aids in the development of ground-breaking concepts with plenty of room for experimentation, as well as value propositions that make a difference in the business and in people's lives.
In a nutshell, it refers to a successful business process that places the client at the center of the design process while ensuring the viability, feasibility, integrity, and desirability of the business. So, when a new business model goes through the business design process, it applies customer-centric design methods and business tools to prototype, develops and validate new business models for extending the customer-centric approach of design thinking to the business viability phase associated with the innovation process.
Management consultants hire Business designers to convert excellent business ideas produce money for the company or organization and contribute to long-term success. Following the broad adoption of customer-centricity in the design of goods and services during the previous decade, many innovation teams create services to optimize profits.
The Business Design Process
Business design is a systematic approach that revolves around the following steps-
Understanding the market, constituents, different market players, and forces
Translating cross-industry best practices and articulating assumptions
Developing a business model prototype, evaluating it, and then identifying the most critical assumptions
Testing your model, learning, and iterating
The business design process is a structured way of breaking out the structure and bringing in innovative solutions to optimize business efficiency and accomplish business goals.
While designing a business, a management consultant would closely collaborate in teams with service designers and software developers to effectively integrate your business model with the design thinking and value proposition of your product or service.
What is Design Thinking?
According to Tim Brown
Design thinking is a human-centered approach to innovation that draws from the designer's toolkit to integrate the needs of people, the possibilities of technology, and the requirements for business success.
Business designers are responsible for thinking about how every element of the business model might affective the client as well as consumer experiences.
What does a business designer do?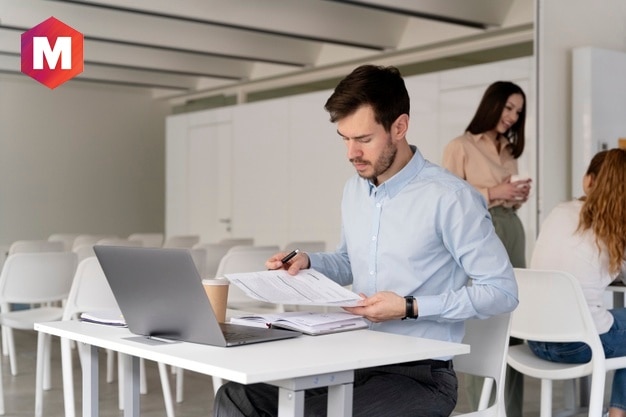 A business designer's job is to use customer-centric design approaches and technologies to prototype, create, and validate new business models.
Business designers contribute to the innovation process by extending the customer-centric aspect of design thinking to the business viability phase.
Business designers are frequently part of cross-functional teams that include professionals from R&D, sales, marketing, technology, and human resources, to mention a few. Because of the many lenses through which the team perceives the solutions, diverse viewpoints in groups result in better ideas, critical thinking, and innovative outcomes.
The business designer's responsibility is to guarantee that client centricity remains at the center of an innovation project as it progresses. This is accomplished by preventing the 'business as usual' attitude from interfering with the shift from human needs to expected corporate aims.
In other words, it is critical to turn ideas and concepts into prototypes, test and validate them in real-world settings, and avoid misunderstandings and unpleasant shocks.
Features of Business Design Projects
Business design projects generally involve early-stage companies or startups originating from the problem and solution fit phases of the innovation process.
The business designer's responsibility is to guarantee that client centricity remains at the center of an innovation project as it progresses to accomplish future growth. Business design teams pay heed to-
Design methodologies
Design mindset
Business tools to solve
Business challenges
Some of the business design tools that can be used by a service designer for solving business problems and optimizing business compact are-
Financial projections
Porter's Five Forces
Growth-Share Matrix
PESTEL Analysis
Reverse income statement (Discovery Driven Planning)
Playing to Win
Top-down and bottom-up business opportunity estimations
Blue Ocean Canvas
Business Model Canvas
Sales funnels
Organizational charts, etc.
Role of a Business Designer on a Project
Within an intrapreneurial startup project team, a business designer plays the following functions:
As needed, they switch between their design and business mindsets
Customer wants, and challenges are translated into the business model viability phase of the innovation process
Understanding the client's/user's/business buyer's strategy, needs, cost structure, competitive environment, and crucial must-wins
Assisting teams in prototyping and iterating innovative business concepts
Evaluating the entire addressable market and the market opportunity capture potential
Creating innovative and disruptive income models
Assuring that each component of the business model corresponds to the targeted client experience
Creating radical value exchanges and external ecosystems all the way up the value chain
Experimenting with and de-risking essential business model assumptions
Ensuring that the project connects with all internal stakeholders, as well as speaking the correct languages across teams and departments, is critical to moving it ahead
Creating roadmaps and strategies for go-to-market experiments
Seeing initiatives through the solution-fit and incubation phases, all the way to market scale. This often occurs inside corporate units or as entirely different organizational entities
How do I go about becoming a Business Designer?
MBAs are listed as a "big plus" in many job postings, but in practice, they appear to be a must.
In some respects, this makes sense, as a comprehensive vision of a firm is essential for creating a successful one! It does, however, preclude the self-taught among us.
Entrepreneurial experience is highly prized since entrepreneurs have lived and breathed the design, prototyping, and testing cycle.
Examples of Business Design Success Stories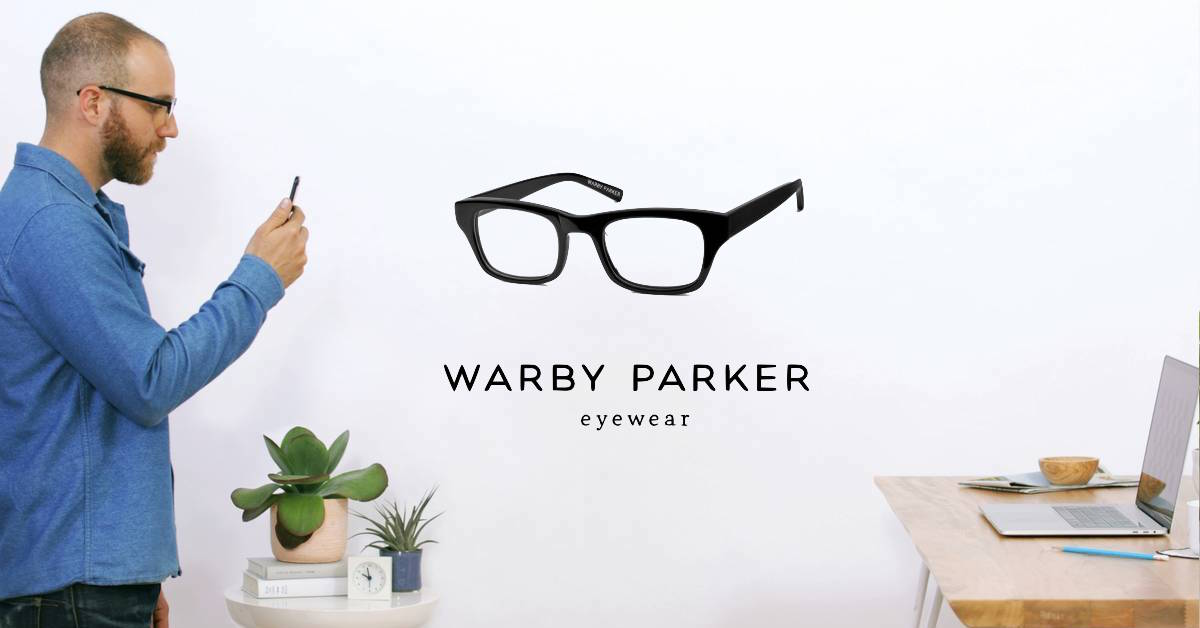 1. The experience of IDEO U
While working on a project in the fashion domain in Asia, IDEO U's experience is a fantastic success example and significance of business design. Kerry O'Connor, one of the business designers at IDEO U who worked on the project, says that her team was allowed to come up with fresh ideas while working on it.
They observed that the majority of people are unhappy with their wardrobes for a variety of reasons. It may be because of new employment, a lack of time to buy, or essential occasions for which they needed new attire.
IDEO U wanted to find out which idea or experiment received the most votes. What they thought would appeal more to female clients instead drew in more male customers. It was a quick, affordable, and efficient technique to determine which market category it appealed to the most.
2. Warby Parker
Warby Parker, a well-known internet retailer, is an excellent illustration of how a new entry can completely transform an industry via business design.
Warby Parker's value offer is straightforward: clients can buy prescription glasses for $100, which would typically cost them around $400. Companies like Luxottica set the market's high pricing.
3. PepsiCo's product Pepsi Spire
PepsiCo's Pepsi Spire was created as a consequence of creative business design. Pepsi Spire, a computerized drinks fountain that allows consumers to create up to 500 different drink combinations.
This concept is credited to the team of designers, scientists, and marketers that devised the concept of a touch screen.
Business Designer vs Management consultant
Business design services have a human-centered approach and they are driven by human needs while management consultants working are function-centered or profitability driven and they are driven by market trends.
Business designers are biased towards action while management consultants engage in stakeholder management. In addition to this, business designers are also involved in embracing ambiguity while management consulting is worried about uncertainty.
Conclusion!
On the concluding note, it seems obvious that business design is a collaborative human-centered approach that seamlessly integrates design and management. It empowers a firm in crafting, strategizing, and delivering a sustainable business or financial model as per user research, market analysis, strategy, as well as user experience.
It is more about viewing things from a different angle, via a different business lens, to allow managers, strategists, and designers to think more creatively and generate new ideas with greater freedom and business impact.
It is a systematic method of subjecting the feasibility of unique techniques to a fresh set of litmus tests in order to generate even more original viewpoints or outcomes. Business design agencies are the new craze that is emerging on a daily basis.
What are your thoughts about the role of business design services in optimizing brand presence and ensuring long-term viability? Share your opinion with us in the comment section below.
Liked this post? Check out the complete series on Business