Job production is an ideal form of custom production used to produce a single customized product or small batches of individualized goods for each customer. This labor-intensive process requires that each product be individually crafted, similar to custom furniture pieces made per request. Every time a client requests something special, job production (often called jobbing or one-off production) is employed to make it happen!
Job production, unlike mass production, is often a slower and more expensive process. Nevertheless, it provides high-quality customized goods that cannot be obtained through automated techniques. In job production, an experienced artisan takes the lead in crafting each product with their expertise in the production process. Some of the common examples of job production can be-
An artist sketches a portrait for a customer
A furniture maker creates a custom sofa for a client
A machinist fabricates customized components for an aircraft manufacturer, bringing their meticulous designs to life
An architect designs a bespoke home plan, etc.
What is Job Production?
Job production is a process in which companies craft unique made-to-order products for every customer. This form of manufacturing is ideal when the product must be exceptionally individualized so that production on a mass scale isn't possible.
Alongside batch production and mass production, job production is one of the three primary production methods.
All in all, it is an exclusive procedure of creating individualized products that meet individual customer needs, usually referred to as jobbing or one-off production. Every customer order is distinct and custom-built – all made with the specific requirements of each consumer in mind!
Job production services necessitate utilizing an operator or a team or group of operators to finish one project before taking on a subsequent similar or different project.
Examples of Job Production Services
1) Low-tech job production
Low-technology jobs are those that demand very little or no technology or machinery. Their manufacturing process consumes a limited amount of area and merely requires one to several persons to carry out the job. Furthermore, their skill sets are generally simple to grasp.
Examples of low-tech job production –
Sewing a garment
Painting a fence to order
Making wedding cakes
Carpentry for a single client, etc
2) High-tech Job Production
Creating high-tech jobs requires talents and technologies of the highest order. Such types of job production tend to necessitate skilled workers or individuals with specialized skill sets, as well as expensive machinery that is equipped to handle a variety of complex tasks. It's no wonder these positions are extremely sought after in today's competitive job market!
Examples of high-tech job production –
Designing an aircraft engine for a customer
Manufacturing circuit boards for a firm
Producing custom software for a client
Producing a film, etc.
Characteristics of Job Production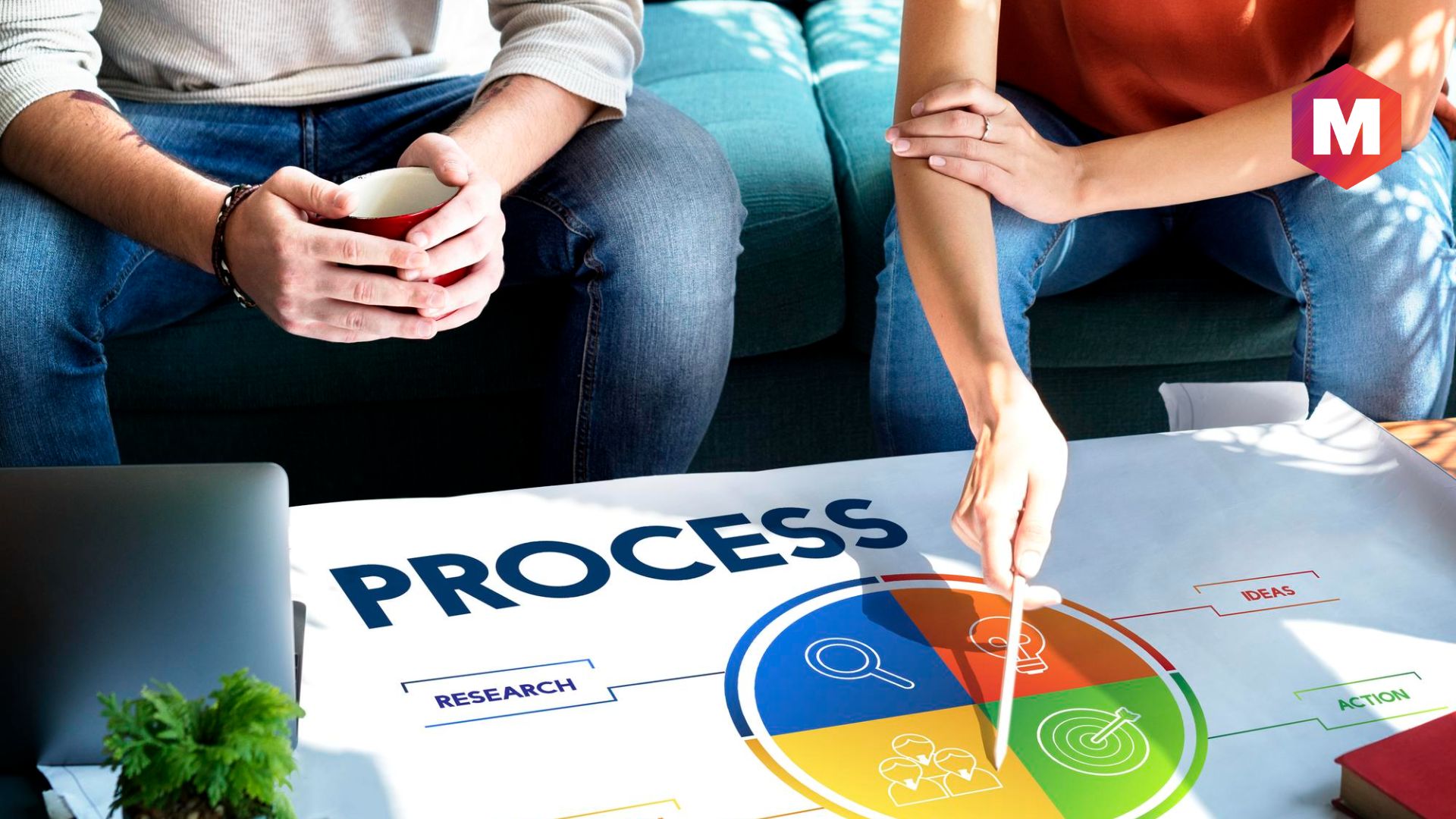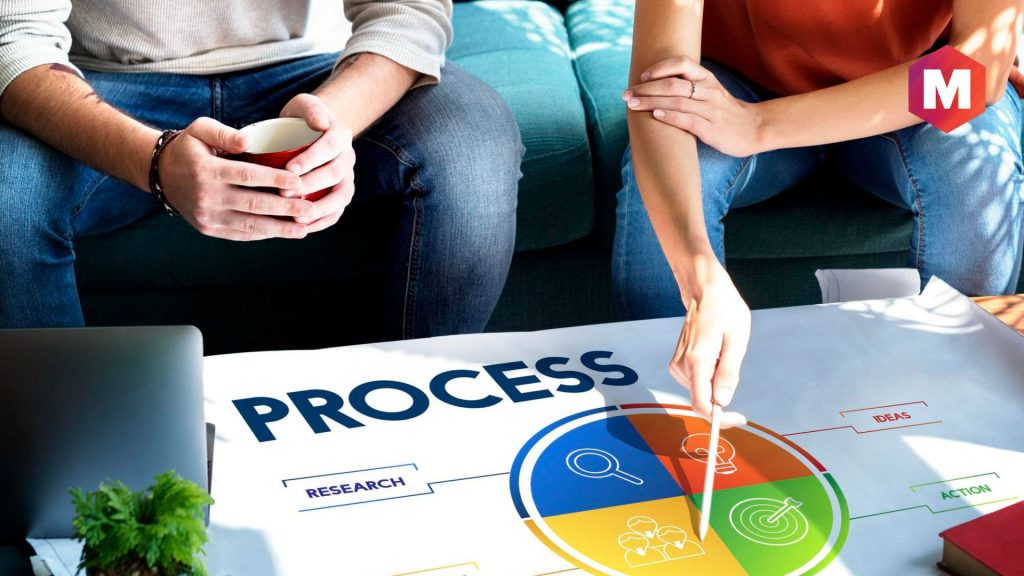 Job production stands apart from other manufacturing approaches, as it is faster, more consistent in its output, and has a much higher quality and degree of long-term predictability compared to mass-scale production. To gain an insight into this procedure's specifics, here are some traits to consider:
1) Relatively long fabrication time
Making products with a job production method can be quite time-consuming due to the complex fabrication process. This means it typically takes significantly more amount of time to produce individual items than when using mass-scale production.
Job production services delay the manufacturing process of a product until after an individual customer has placed their order, making it inherently slower than mass production. This is because such companies may not possess enough raw materials in stock or have access to the specific resources needed by the customer.
Thus job production tends to take longer and be more expensive than traditional methods of manufacture. Every project's to-do list and tool requirements can vary significantly due to the potential for customization. Furthermore, customers may request design modifications that would require a complete restart of the manufacturing process.
2) Unstable work
A job production professional's workload is typically inconsistent, as they craft specific customer orders. These professionals may experience a surge in orders during certain seasons and no activity at all for other periods. Companies must prepare for this variable demand by accounting for it using different strategies.
During slower months, the company may decide to hire seasonal employees or pay their personnel a salary. In addition, they could look for projects that do not involve a customer's special order so their staff can stay occupied with meaningful activities.
3) Low process planning
When an order is placed by a customer, the chief engineer or design engineer of that particular project will draw upon their expertise to create an exclusive plan for the individual client.
Using prior employment knowledge and expertise, they can determine the necessary materials, tools, and work methods for successful completion alongside an accurate timeline estimate. As such, each task may require different preparations depending on its specific requirements.
Why job production is important?
While undertaking job production can be more difficult and laborious than mass production, a wealth of employment opportunities demand just that. Whether it's for manufacturing or some other purpose, here are the instances where job production services can prove invaluable
1) Limited-Edition Production Run
If a business is experimenting with a new recipe or rolling out limited-edition products, they may only need to produce small quantities of the item. Similarly, if customers are looking for customized versions of existing items, enterprises must be prepared to manufacture according to their respective quantity requests. This is where utilizing job production's short production run comes in handy – it allows companies to meet customer demands at a small scale with ease and keep up with any sudden changes in order volume that might occur!
2) The shortage of raw materials
Companies may experience irregular access to the materials and equipment used in production, but a job production's versatile customizability allows businesses to modify their manufacturing practices according to what is available.
3) Need for highly skilled labor
Job production professionals are masters of their craft and have the skills necessary to produce top-notch products. They also possess a keen intuition, which helps them correctly interpret customer instructions that may be unclear. If you're looking for exceptional results in minimum time frames, job production is undoubtedly your best bet as these experts can expertly supervise themselves while producing high-quality outcomes.
4) Allows for decentralized work
From producing goods independently to working in multiple different locations, the potential for job production professionals is limitless. As a result of this versatility and mobility, these skilled individuals can pursue their craft no matter where they are located. Job production offers immense benefits to those situated in more isolated areas and lacking access to essential resources. You can even do it from remote places, or you may also find work-from-home high-technology jobs for job production.
5) High adaptability
Job production is a custom-made manufacturing job method, so it's typically quite flexible. The professionals who manage these processes are adept at altering the process to accommodate sudden changes that may arise during production. This makes job production an ideal solution for businesses looking for efficient and reliable solutions to their needs.
How to become a job production professional?
Are you an expert in craftsmanship and versed in the ability to alter your process as needed for customer needs? If so, job production work may be a perfect fit! To determine if this solution is right for you, contemplate the following –
1. Investigate sectors and industries that employ production professionals to create jobs.
With the intent of manufacturing unique products for your consumers, you can start by selecting an industry that is suitable for job production. You could make this decision based on prior experience in manufacturing or explore a product idea and locate which sector it would be beneficial to.
If you're looking for a career involving product development that is tailored to the needs of customers, consider exploring these industries –
Large machine manufacturers
Custom homebuilders
Home renovation contractors and remodelers
Printing companies
Electronic appliance manufacturers
Landscape companies
Tailor shops that create unique clothing
Pottery makers
Sculptors
Painters, etc
2. Embark on an expansive journey to gain mastery in manufacturing
When you've chosen your field for job production, it's time to refine and perfect your skills until they're polished. To enter this line of work, hone in on the technical abilities necessary with education or an internship so that you understand exactly what is expected from you professionally. With a strong foundation set in place, search out opportunities to gain more practical experience – demonstrating that much-needed expertise employers are looking for!
Possessing hands-on familiarity with job production can prove to be extremely advantageous. As a result of the various kinds of manufacturing processes, understanding this knowledge allows one to develop an in-depth appreciation for their respective type of fabrication. Additionally, these skill sets are key when it comes to adjusting workflows or meeting deadlines – ultimately helping expedite your development as a manufacturing expert.
3. Develop customer relations skills
To produce jobs efficiently, companies must have a strong relationship with their customers. Professionals responsible for creating products must often communicate directly with the customer to discuss options and potential issues related to the customized project. If you can be patient and friendly while interacting with your clients, they are more likely to return as repeat customers. Additionally, if you possess the ability to convey complex ideas simply and clearly, that will help further involve them in the production process.
4. Research job production tools and software for better efficiency
Staying informed of the new technologies and trends in job production is essential to become a successful provider of quality services. By investing time into researching customer needs, staying up-to-date with the latest tools and software, as well as familiarizing yourself with industry methods and safety protocols, you can ensure that your clients receive superior service alongside innovative solutions.
Advantages & Disadvantages of Job Production
The advantages of this manufacturing process are undeniable, including:
Experience a superior level of craftsmanship with the final product.
Personalized customizations tailored to each customer's exact needs.
Achieving an unprecedented level of customer satisfaction through superior product quality.
By leveraging the experience of expert employees, businesses can command higher prices for their products and services.
Despite its widespread use, job production also has some noteworthy downsides, including:
Expensive production expenditure.
Each time a new customer arrives, you must meticulously plan to ensure the best service and experience.
Immeasurably sluggish production rates.
Conclusion!
Finally, to sum up, what job production entails, here are the key concepts –
Job production is an efficient, precise way to produce customized products that are tailored directly to your customer's needs.
Unlike other methods of manufacturing, job production focuses on producing one high-quality product at a time.
Crafting a job necessitates the expertise of one individual, or an entire team working on single tasks in sequence.
Manufacturing jobs are profoundly gratifying, yet also need an immense amount of dedication and hard work from the producer.
Liked this post? Check out the complete series on Business