The Psychological Theory of Entrepreneurship is a concept that seeks to explain the dynamics behind successful entrepreneurship and the entrepreneurial process. It focuses on understanding the entrepreneurial personality, and how it relates to economic theory, business and ownership ethic, entrepreneurship education, and entrepreneurial practice.
The psychological model of Entrepreneurship also looks at the effects that entrepreneurship can have on economic growth and social development. By looking at psychological aspects such as motivation, risk-taking behavior, self-efficacy, creativity, innovation, and decision-making, the Psychological Theories of Entrepreneurship provide an in-depth understanding of the factors that contribute to entrepreneurial success.
What is the Psychological Theory of Entrepreneurship?
The psychological Theory of Entrepreneurship is a form of economic and social development that views entrepreneurial activities as largely motivated by psychological factors, such as personality traits or other internal motivations. It asserts that entrepreneurial behaviour is significantly influenced by the psychological factors of an individual. Psychological factors include but are not limited to a person's attitudes, beliefs, and motivations.
These psychological factors shape how an individual perceives opportunities for economic and social development through entrepreneurial activities and the corresponding willingness to take risks associated with such activities. The psychological theory further contends that religious beliefs, generational differences, and sociological dynamics all shape an individual's entrepreneurial attitudes and are a major factor in motivating their entrepreneurial behaviour.
Types of Psychological Theories of Entrepreneurship
1. Self-Efficacy Theory
This theory closely examines how an individual's mindset affects their ability to achieve a goal and goes further in exploring the formation of this attitude. This theory implies that a person's beliefs about their ability to complete a task or project are the driving force behind entrepreneurial behaviour.
2. Locus of Control Theory
This hypothesis evaluates a person's awareness of their circumstances and implies that those with an internal sense of control are correlated with entrepreneurial objectives. This theory states that an individual's perception of their internal ability to control their outcomes will have a direct effect on their attitude towards entrepreneurial activities.
3. Self-Competition Theory
This concept indicates that individuals have an intrinsic urge to better themselves and surpass their prior versions. The urge to be better than before or "self-compete" can be a driving force in entrepreneurial behaviour.
4. Ambiguity Tolerance Theory
This theory suggests that those who can better tolerate uncertainty will find greater success in turbulent or unpredictable environments. This can be beneficial in entrepreneurial endeavors when there may not be a clear path or understanding of the outcome.
5. Passion Theory
This theory illuminates the various sources of enthusiasm and drives that motivate entrepreneurs. Psychological passion theory emphasizes the need for an individual to be passionate about a project for it to be completed with success.
6. Impulsivity Theory
As an entrepreneur, there will be times when you must act with impulsivity due to the uncertainty and immediacy of market conditions. Psychological theories of entrepreneurship imply that individuals must be willing to take calculated risks and act quickly to have the best chance of success.
7. Disagreeableness Theory
Disagreeableness theory has always been a source of contention, as it paints the image of an entrepreneur as someone who is obstinate and deliberately uncooperative. The psychological model of entrepreneurship does not suggest that entrepreneurs must be disagreeable, but rather have the ability to recognize when there is a divergence in opinion and stand their ground when necessary.
8. Planned Behavior Theory
According to this theory, the strongest influencing force of a person's actions is the intentions behind them. Psychological theory suggests that an individual's intentions are the most important factor when it comes to understanding and predicting their behaviour, including entrepreneurial behaviour.
9. Attribution Theory
The notion of this theory is that people would be inspired to look for reasons behind their triumphs and defeats, as well as the actions of other individuals. Psychological theories of entrepreneurship imply that entrepreneurs must be able to accurately attribute their successes and failures to make informed decisions.
10. Alertness Theory
Many authors rely on this theory when discussing the economic role of entrepreneurs in their works. The psychological theory claims that entrepreneurs must be able to identify, assess and take advantage of opportunities quickly to succeed.
11. Hubris Theory
This theory postulates that entrepreneurs have a higher level of confidence, enabling them to be more resilient when executing their ideas and feeling less vulnerable. Psychological theory suggests an individuals must have faith in their capabilities and vision to be successful.
12. Achievement Motivation Theory
This concept maintains that entrepreneurs are propelled by an ardent ambition for success. The psychological theory emphasizes that individuals must have a strong desire to reach their goals to overcome any obstacles they may face.
13. Procedural Justice Theory
According to the procedural justice theory, entrepreneurs ensure that their decision-making processes are conducted fairly. Psychological theory suggests that entrepreneurs must take into account fairness and equity to ensure their businesses are successful.
14. Regulatory Focus Theory
This theory explains that individuals can transition between two states: a promotion focus and a prevention focus. These perspectives both have their unique advantages in diverse settings. Psychological theory suggests that the promotion focus can help an individual take advantage of opportunities, while the prevention focus can help mitigate risks.
15. Expectancy Theory
This theory posits that when an individual value the potential profits, firmly believe they are capable of launching a venture, and is confident it will be successful – they will have all the motivation needed to pursue entrepreneurship. Psychological theory suggests that individuals must have a strong belief in themselves and their project to feel motivated enough to take the necessary steps.
Psychological Attributes of Successful Entrepreneurs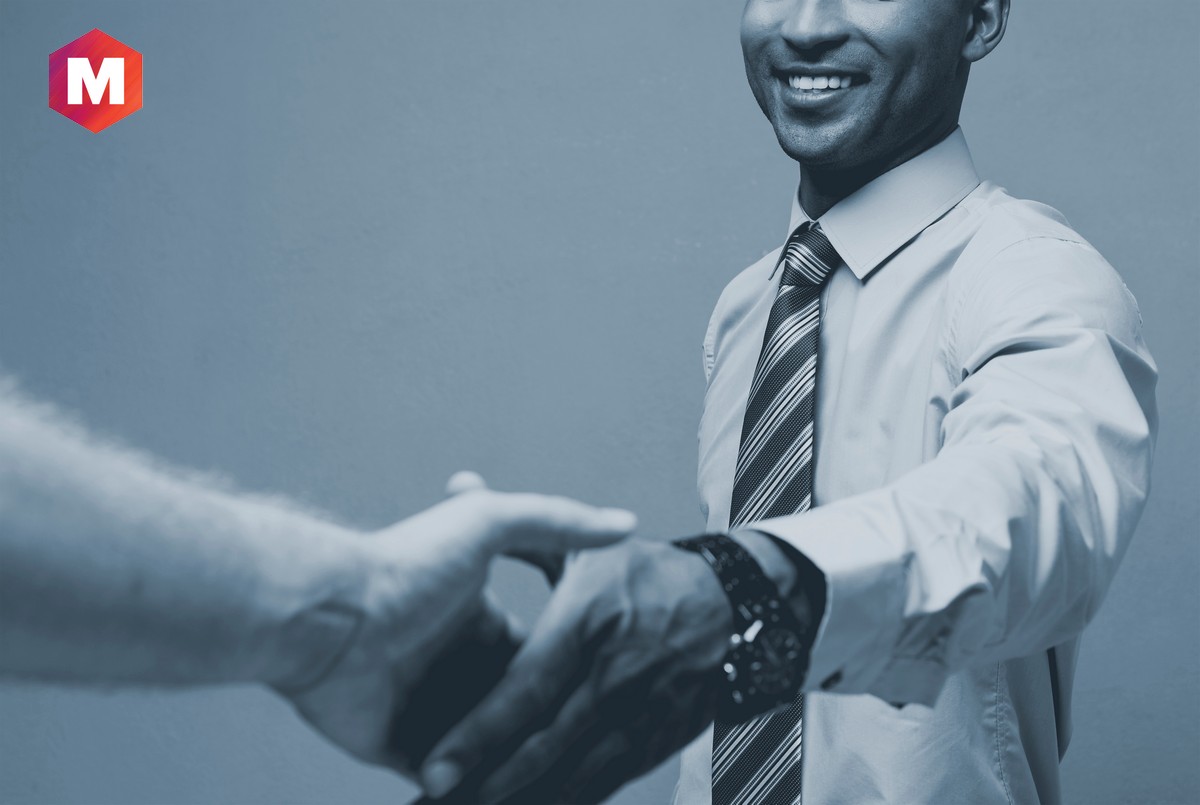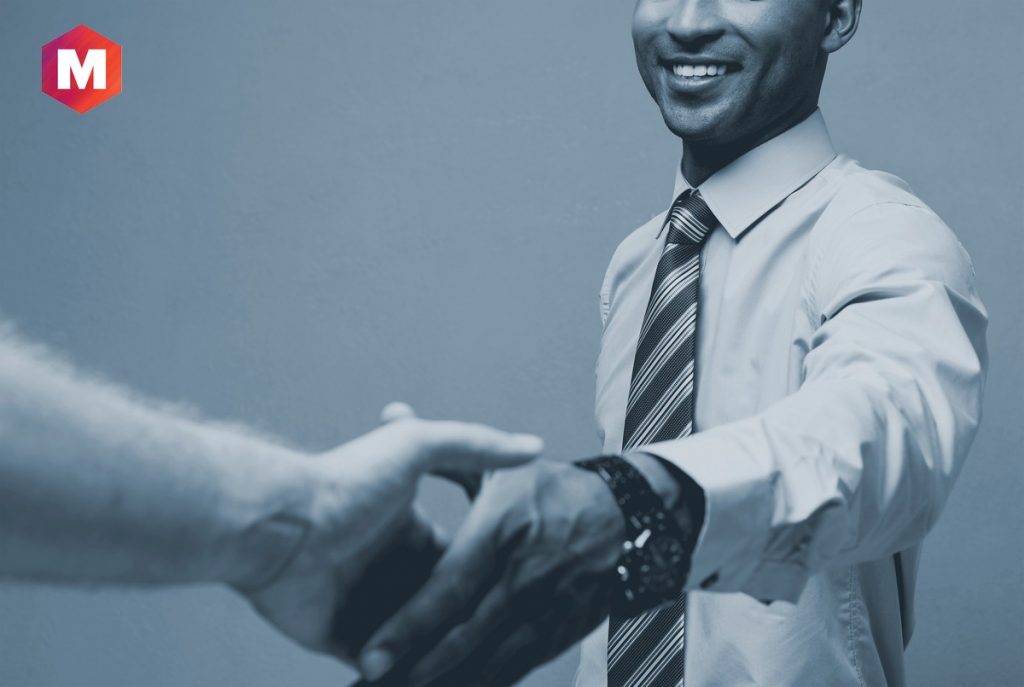 Psychological trait theories of entrepreneurship suggest that entrepreneurs possess unique attitudinal and psychological characteristics that set them apart from non-entrepreneurs, as well as those who are unsuccessful in their entrepreneurial pursuits-
1. Need for achievement
This theory suggests that people strive for personal achievement to satisfy their inner sense of accomplishment. The need for achievement and power by McClelland, 1961 model implies that entrepreneurs have a strong desire to succeed, and are willing to take on risks to do so.
Some of the criticisms of this (n-ach) theory include that it does not take into account other aspects of an individual such as their experience level and network. This phenomenon is not restricted to business people alone; individuals from all walks of life have demonstrated similar behavior.
2. Locus of control
According to this theory, we all hold a certain belief that our destiny is in either our own hands or someone else's. Our degree of control can be internally or externally sourced.
The internalists believe that whatever the outcome, positive or negative, is a reflection of their efforts. Externalists persistently insist that their lives are determined by external forces, irrespective of whether the outcome is positive or negative.
Consequently, the theory proposes that internally-driven business practices are more successful than those with an outward focus.
This hypothesis supports n-ach, suggesting that internals are more goal-oriented than externals. Some of the criticisms also suggest that there are people who lead internally without running businesses, such as presidents or priests, the concept of internal leadership is a practice that can be found in many organizations.
3. Psychodynamic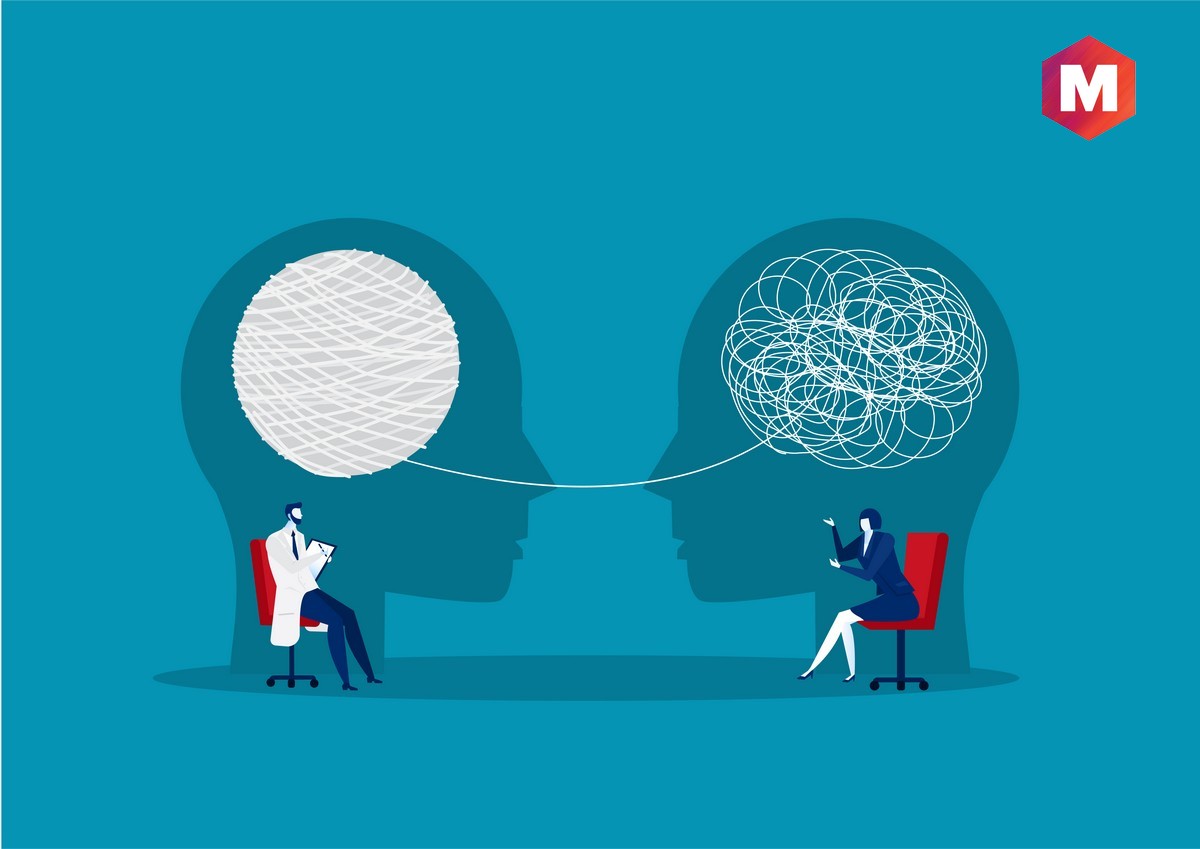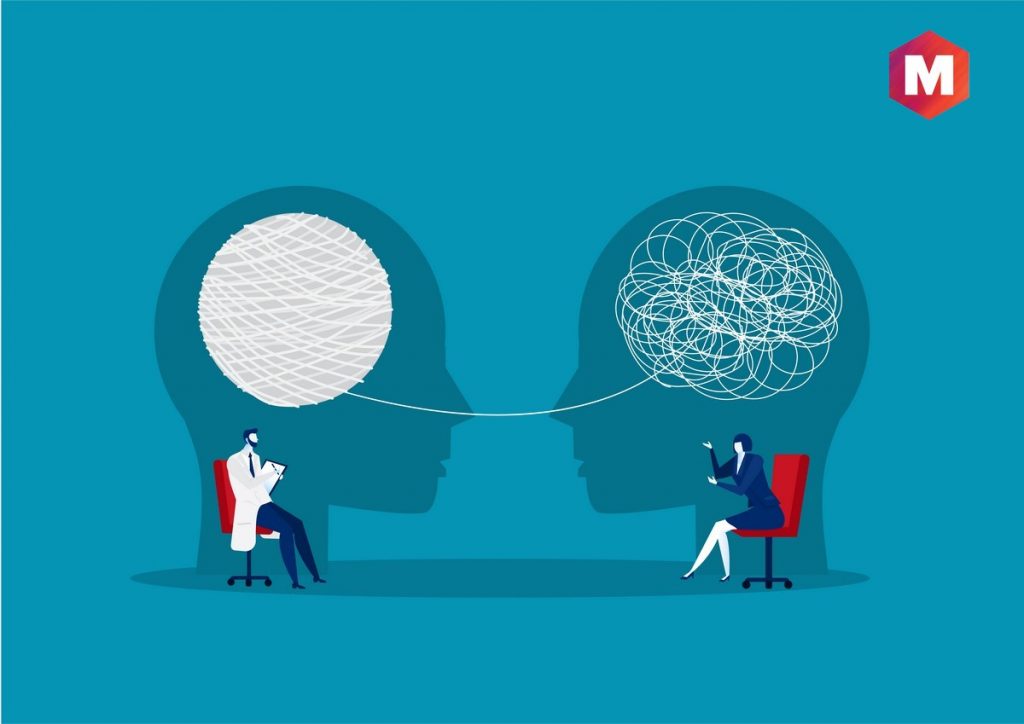 This model proposes that individuals who possess certain attributes such as ambition, dominance, and creativity are more likely to be successful in business
Kets de Vries proposed that people who are self-employed and successful typically experienced a "troubled childhood" with feelings of insecurity, abuse, low self-esteem, and lack of confidence. It is believed that growing up in such an environment may give rise to repressed desires for power over those previously in control.
These desires are then manifested through entrepreneurial endeavors. The theory also suggests that entrepreneurs have a greater capacity for risk-taking behavior, as they may be more accustomed to taking risks as a means of self-expression.
4. Risk Taking Propensity
Finally, risk-taking propensity is an important trait of successful entrepreneurs. This trait suggests that individuals who are willing to take risks and venture into the unknown, to profit from their endeavors are more likely to be successful.
This attitude of risk-taking is essential because it allows entrepreneurs to explore new possibilities and push the boundaries of their industries.
This principle stresses the importance of risk-taking regarding self-employment. Those who are more willing to take risks and push boundaries have a higher likelihood of becoming their boss than those that don't accept such chances.
The criticism of this theory suggests that risk-taking is not the only factor that leads to success; other important factors such as self-motivation, perseverance, and creativity are also important.
How Psychological Attributes Ensure Entrepreneurial Success?
The psychological theory asserts that the psychological attributes of an individual differentiate entrepreneurs from non-entrepreneurs. Psychological qualities such as risk-taking, fearlessness, open-mindedness, and high levels of self-confidence are believed to be essential for entrepreneurial success.
Psychological research indicates that those who possess such qualities are more likely to take the necessary risks associated with entrepreneurship and pursue a venture despite potential pitfalls.
Economic incentives also play an important role in encouraging individuals to become entrepreneurs. Governmental programs, such as tax incentives, grants, and loans, can provide the necessary resources for potential entrepreneurs to take the leap of faith.
Generation entrepreneurs are typically under-resourced from an economic perspective and may lack access to traditional forms of funding. Therefore, psychological attributes differentiate entrepreneurs and become even more important for them to understand their target market and develop a successful business.
Psychological Theory vs Sociological Theory of Entrepreneurial Process
Psychological Theory focuses on the qualities and behavior of successful entrepreneurs, while Sociological Theory looks at how economic factors affect the development of entrepreneurship. Both have their merits and can provide insight into this complex area but to truly understand entrepreneurial success, you need a combination of both theories.
The psychological theory takes a more individualistic approach that centers around the personal traits of successful entrepreneurs—such as ambition, risk-taking ability, creativity, self-efficacy, etc.—and suggests that these qualities are key in creating a successful business venture. This theory also suggests that an entrepreneur's personality is shaped by their own unique experiences and environment.
The sociological theory looks at the broader economic forces that influence the development of entrepreneurial endeavors. It takes into account factors such as market conditions, regulatory barriers, access to capital, etc., which all can have an impact on a business's success or failure. This theory suggests that if the right environment exists then any entrepreneur with the right qualities and behavior can be successful.
Ultimately, it is important to consider both psychological and sociological theories when trying to understand why some entrepreneurs are more successful than others. Psychological traits and behavior may be necessary for success but they don't guarantee anything unless there is also a supportive environment in place.
Understanding how both of these pieces fit together will help you develop better strategies for your entrepreneurial endeavors. Knowing how to tap into the right resources, create a supportive network, and understand what factors will help you succeed is key for any aspiring entrepreneur. With both theories in mind, success is more within reach.
Conclusion!
In conclusion, the Psychological Theory is an important and useful approach for entrepreneurs to understand their motivation and behavior. It helps them identify key psychological traits and attributes that can influence success in entrepreneurship, such as risk-taking, creativity, problem-solving, and communication skills.
By understanding these traits, entrepreneurs can develop strategies to maximize their potential for success. Additionally, using the theory to recognize potential challenges and opportunities can help entrepreneurs make more informed decisions and achieve their goals.
Ultimately, it is a valuable tool for any entrepreneur looking to reach their true entrepreneurial potential. By applying this knowledge, entrepreneurs will be better suited to take on the challenges that come with starting and running a business.
If you're an aspiring entrepreneur, we want to wish you the best of luck on your journey. The Psychological Theory can be an invaluable tool that helps you understand yourself and build the skills required for success in entrepreneurship. With the right mindset, dedication, and knowledge, you can reach your true potential and achieve success.
Liked this post? Check out the complete series on Business