What is Women Entrepreneurship?
Women entrepreneurship is the act of women starting and running their businesses. Women entrepreneurs create economic activity, provide jobs, and contribute to the development of their communities. Women entrepreneurs often face greater challenges than their male counterparts as they strive to gain access to capital and resources, receive recognition for their work, and overcome the social barriers to success in business.
The number of women-owned businesses is increasing every year around the world, making it clear that more women are embracing entrepreneurship and taking charge of their financial futures. Women entrepreneurs have made impressive strides in the last decade and are playing an increasingly important role in economic development, especially in developing countries.
The Gender Gap Report issued by the Global Entrepreneurship Monitor (GEM) found that while female entrepreneurs face many challenges, there is also tremendous potential for growth among women-led businesses. Women entrepreneurs tended to be younger and less educated than their male counterparts, but they were also more likely to seek out new opportunities in emerging markets.
Women Entrepreneur Definitions
Women entrepreneurs are defined as business owners who manage, organize and assume the risk of a business venture. Women entrepreneurs typically have a higher risk tolerance than male entrepreneurs, but they face unique challenges due to the gender gap in access to capital and resources.
Women entrepreneurs must be creative in their approaches, navigating through the challenges and making use of resources such as mentorship programs, incubators and accelerators, networks, and financial institutions. Women entrepreneurs are often more successful when they can take advantage of networking and mentorship opportunities.
According to Schumpeter –
Women entrepreneurs are those women who innovate, initiate, or adopt a business activity.
In the words of Frederick Harbison
Any woman or group of women which innovates initiates or adopts an economic activity may be called women entrepreneurship.
Common Features
Female entrepreneurship is characterized by a few common features, such as:
Women's willingness to take risks and innovate. Women entrepreneurs tend to show more courage and resilience when it comes to taking risks and launching new businesses.
Women focus on socially beneficial activities. Women entrepreneurs are more likely to focus on activities that have a positive social impact, such as increasing employment opportunities for women and providing goods and services to underserved populations.
Women need support and access to resources. Women entrepreneurs often rely on networks, mentorships, and other forms of support to help them achieve their goals.
Women with limited economic resources often have the drive and ambition to become entrepreneurs.
Women with limited resources are likely to become dynamic business owners.
An overwhelming majority of female entrepreneurs are married and have the unwavering support of their husbands, which grants them an opportunity to take on entrepreneurship.
Many single women find it difficult to receive the financial assistance they need to launch their businesses.
A tremendous amount of women with limited or no education and experience venture into the world of business.
Driven by economic challenges, numerous women have become successful entrepreneurs.
The commitment and dedication of women are indispensable for continued success and development.
Female business owners prioritize security and stability over expansion and growth.
Women generally prefer to have a reliable income and reduce the risk of any potential losses.
The absence of access to working capital causes women-owned businesses to suffer, leading to a significantly lower profit margin.
Why do women become entrepreneurs?
Women entrepreneurs are becoming the main driving force of economic growth and development across the globe. A few of the reasons that influence women entrepreneurs' success are-
To become financially independent
Women entrepreneurs often choose to become their bosses to ensure financial independence. Women are motivated by the opportunity of developing their economic resources and be free from any kind of dependency and insecurity.
To launch their business venture
Women entrepreneurs also believe that they can succeed in business better than males due to the availability of new technologies and opportunities as well as efficient customer service techniques. Women find it easier to understand female consumers, who make up a large portion of the global market. Women entrepreneurs use this knowledge to build successful enterprises.
To form their own unique identity within the community
Women's entrepreneurship is changing gender roles across the world. Women are now seen as strong leaders, taking charge and becoming influential in many sectors, including finance, technology, and manufacturing. Women entrepreneurs also increase their visibility in society and create inspiring role models for future generations of leaders.
To reach the pinnacle of success in their quest
Women entrepreneurs demonstrate that women can be successful business owners and are capable of achieving excellence in fields traditionally dominated by men. Women face unique challenges as entrepreneurs, but when they overcome them, it builds confidence in themselves and encourages other women to become entrepreneurs as well.
To boost their self-assurance and believe in themselves
Women entrepreneurs often feel more confident about their abilities after starting a business venture. Being the boss gives them a sense of autonomy, which leads to greater self-esteem and accomplishment. This is what drives many women to take risks to establish successful businesses, despite any difficulties they may encounter along the way.
Cultivating an aptitude for embracing risk
Women entrepreneurs have to take risks to succeed and this is essential for the development of their businesses. Women entrepreneurs must be brave enough to overcome challenges and make decisions without hesitation or fear of failure. Women entrepreneurs are proving that they can handle any situation and that they are capable of taking risks with confidence.
To attain meaningful equity in society
Women entrepreneurship provides women with a platform to prove their worth, which is helping them challenge gender stereotypes and ultimately achieve equal status with men in society. Women are becoming more influential, successful, and independent by running their businesses. As a result, women's contribution towards economic growth is being recognized globally as highlighted in World Economic Forum's Global Gender Gap Report.
To gain more independence and flexibility
Women entrepreneurs have the opportunity to be their bosses and enjoy greater freedom and mobility. Women can choose to work from anywhere in the world and make their own decisions regarding their business. This provides them with a greater sense of control over their destiny and allows them to create a career path that works best for their lifestyle.
Characteristics of Successful Women Entrepreneurs
Hard-working
Women entrepreneurs understand that hard work is the key to success. Women often put in extra hours and effort to make sure their businesses succeed. This characteristic helps them stay ahead of the competition, strive for excellence, and achieve success.
Accept challenges
Women entrepreneurs are not afraid to accept challenges and take risks. They understand that these two things will help them grow as an individual and as a business person. Women entrepreneurs embrace change, learn from mistakes, and look for ways to improve their businesses.
Motivator
Women entrepreneurs are also excellent motivators who can inspire others to perform better or reach greater heights. Women entrepreneurs have a passion for what they do and use this passion to motivate employees or colleagues around them. Women understand the importance of motivating those around them and use this to reach their goals.
Ambitious
Women entrepreneurs are ambitious and have strong visions for the future. Women understand that ambition is a crucial factor in achieving success. Women entrepreneurs set high standards for themselves, strive to exceed expectations, and look for ways to improve their businesses.
Patience
Women entrepreneurs do not give up easily, but rather stay focused on the goal at hand. Women understand that there will be difficult times along the way, but they stay patient and persevere until they get what they want. Women entrepreneurs often take calculated risks and learn from their mistakes to move forward with success.
Adventurous
Women entrepreneurs also know how to take calculated risks and explore new opportunities. Women entrepreneurs are willing to try new things and take risks that can potentially put their businesses in a better position. Women entrepreneurs understand the importance of trying something different and embracing change for their businesses to excel.
Conscious
Women entrepreneurs are conscious of the decisions they make, both for themselves and for their businesses. Women understand the importance of making wise decisions when it comes to running a successful business. Women entrepreneurs take into consideration all the factors involved before making any major decisions.
Educated
Women entrepreneurs know that education is important when it comes to achieving success. Women often invest in learning new skills or gaining additional knowledge so they can stay ahead of the competition and succeed in their respective fields. Women also pursue higher degrees so they can have an edge over their competitors.
Intelligent
Women entrepreneurs are always looking for ways to improve and innovate. Women use their intelligence to solve problems and come up with solutions that can benefit their businesses in the long run. Women understand that knowledge is power and use this to become successful women entrepreneurs.
Factors behind Women Entrepreneurship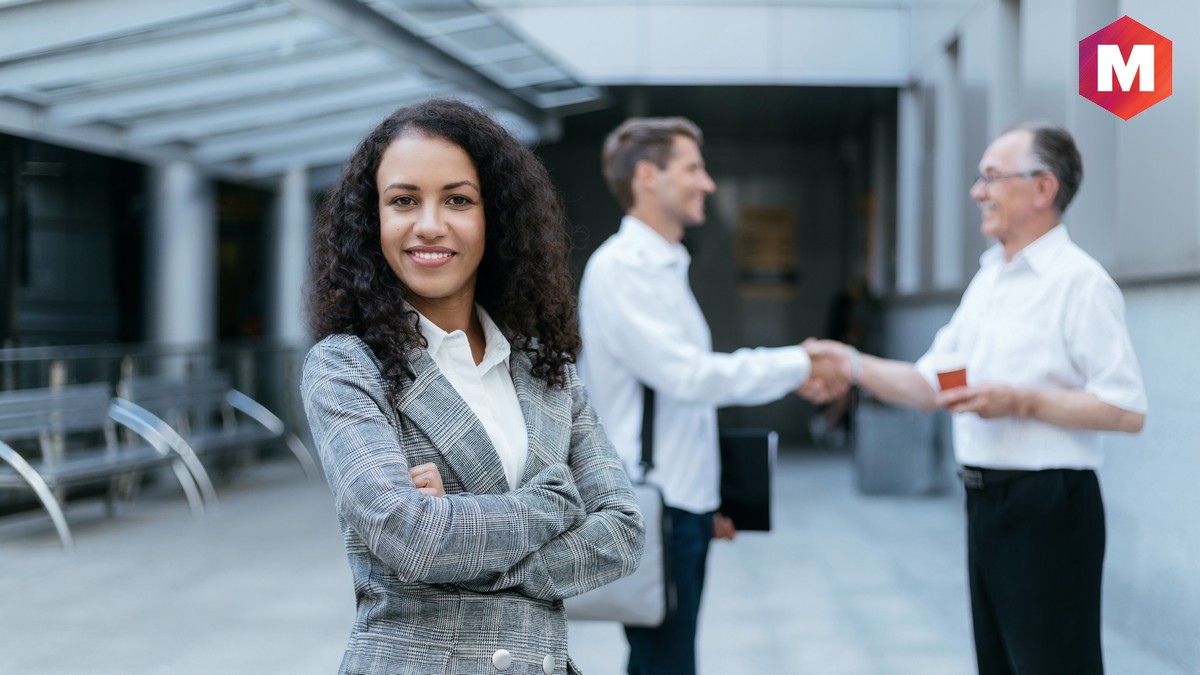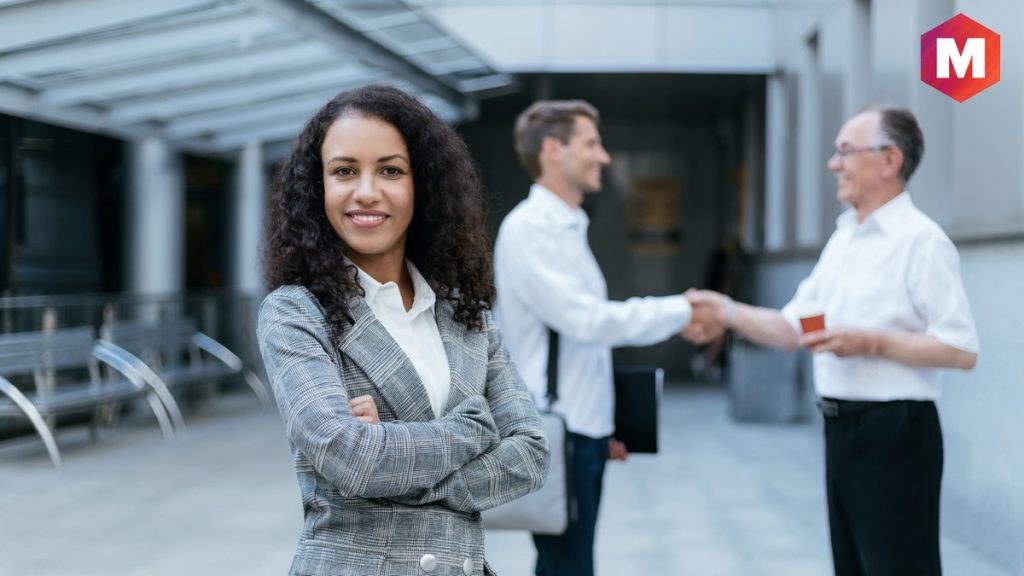 A. Motivational Needs
Economic Necessity
Women's desire to create a stable financial base is one of the major motivating factors behind Women's Entrepreneurship. Women often lack resources or access to traditional employment, leading them into entrepreneurship.
Independence
Women may also be motivated by the need for independence and autonomy. Women often feel limited in their career choices due to cultural expectations and gender roles, so they turn to entrepreneurship as a way of creating viable work options that allow them more freedom.
The Desire for High Achievement
Women entrepreneurs have found success in various industries, likely because they are driven by achieving excellence and setting new records in their field of choice. This drive for making informed decisions, taking risks, and competing against the odds can lead to great achievements in business.
Self-Identity and Social Status
Women entrepreneurs often seek to promote their self-identity, while at the same time gaining social recognition. This allows them to break traditional gender roles and be seen as successful businesswomen in society.
Government Encouragement
Women's entrepreneurship is increasingly supported by governments, as it helps promote economic participation and creates more jobs for women. Women-owned businesses often receive subsidies and programs to help them get off the ground.
Family Occupation
Women may start businesses to stay connected with their families and home life. Women entrepreneurs can become financially independent while working from home or taking care of family commitments.
Education
Education can be an important factor in encouraging women's entrepreneurship, as educated women are more likely to have access to resources and support networks that can help them succeed in business.
Model Role
Women entrepreneurs provide positive role models for other women who aspire to create their businesses, showing them that success is possible. Women entrepreneurs can also be mentors for other aspiring women business owners.
Employment Generation
Women entrepreneurship encourages job creation, as it provides employment opportunities to both men and women in their local communities. Women often prioritize the hiring of female employees to help promote gender equality in the workplace.
Growing Awareness
Women entrepreneurship continues to grow and gain recognition, thanks to initiatives such as Women's Entrepreneurship Day (WED). WED promotes the economic empowerment of women and celebrates successful female entrepreneurs around the world. Women are now pursuing their entrepreneurial dreams with passion and ambition, setting an inspiring example for others to follow!
B. Facilitating Needs
Adequate Financial Facilities
Women entrepreneurs often face financial difficulties, particularly when starting. Women need access to the same financing options and resources that men have to be successful. Women may choose to pursue entrepreneurial opportunities due to limited job prospects or because they have identified a market opportunity with a high growth potential.
Support and Cooperation of the Family
Women entrepreneurs' families play a crucial role in their journey. Women need support from their families so they can focus on developing their businesses as well as managing household responsibilities. The positive attitude of family members is an essential factor in women's success as entrepreneurs.
Innovative Thinking
Women entrepreneurs often rely on innovative thinking and creative solutions when it comes to dealing with problems or challenges within the organization. Women entrepreneurs often find innovative ways to do business and use resources more efficiently to save costs.
Availability of Experienced and Skilled Women
Women need access to experienced and skilled female professionals to succeed as entrepreneurs. Women should have the opportunity to learn from other successful women entrepreneurs in their industry to gain valuable insights into strategy, marketing, operations, finance, and legal matters.
Development Programmes
Women also need access to development programs that can help them grow as entrepreneurs. These programs provide training, education, mentorship, and support for women so they can successfully manage their businesses. Women entrepreneurs must be provided with the necessary tools, resources, and information required for success in their chosen industry.
Functions of Women Entrepreneurship
Uncovering the amazing potential of launching new businesses
Women entrepreneurs have the potential to break new ground, create innovative products and services, and revolutionize their industry.
Women often find themselves in positions of leadership that can benefit from their unique perspectives. Women entrepreneurs have a lot to offer when it comes to uncovering the amazing opportunities that can come with launching new businesses.
Undertaking risks and handling economic uncertainties involved in the business
Women face unique economic challenges in comparison to men when it comes to running a business.
Women also must be prepared for the inherent risks that come with entrepreneurship, such as having less access to financing options or dealing with more stringent regulations than male-owned businesses. Women need to understand these risks and how they must be managed effectively for their business ventures to succeed.
Introduction of innovations and initiation of innovations
Women entrepreneurs can bring new ideas, creative solutions, and fresh perspectives to the business world. Women often find themselves in positions of leadership that can benefit from their unique points of view.
Women have the opportunity to introduce innovative products or services that could potentially disrupt an industry or change the way businesses are conducted.
Coordination, administration, and control
Women entrepreneurs must be able to manage their day-to-day operations effectively for their business ventures to thrive.
Women need to have a well-thought-out plan as far as how they will approach things such as financial management, marketing strategies, staffing decisions, customer service, supply chain logistics, etc. Women should also strive to develop strong relationships with suppliers, partners, and other stakeholders to ensure the success of their businesses.
Supervision and leadership in all business aspects
Women entrepreneurs need to provide strong leadership for their organization by setting clear objectives, delegating tasks, motivating employees, and making informed decisions.
Women leaders must also be able to inspire confidence in their team so they are committed to working towards achieving the company's goals. Women need to display professionalism and have an understanding of the industry they are operating in if they want to successfully guide their business venture forward.
Barriers To Women Entrepreneurship
Women face a range of challenges that men may not experience. Women often lack access to capital, technical support, and networks compared to their male counterparts. Women entrepreneurs are sometimes perceived as having less legitimacy than established businesses.
Women also tend to be more risk-averse, which can inhibit the growth of their business. Women often suffer from gender-based discrimination and can be excluded from certain markets or industries. Women entrepreneurs also face a lack of access to mentors and role models due to the prevalence of male-dominated business networks.
Limited funding, work-life balance, gender biases, lack of support, etc are some of the common challenges that women entrepreneurs face in their journey. Women need to be equipped with knowledge and resources to make informed decisions related to their businesses. Women entrepreneurs need to be supported with access to capital, mentorship, and networks to succeed.
The Benefits Of Women Entrepreneurship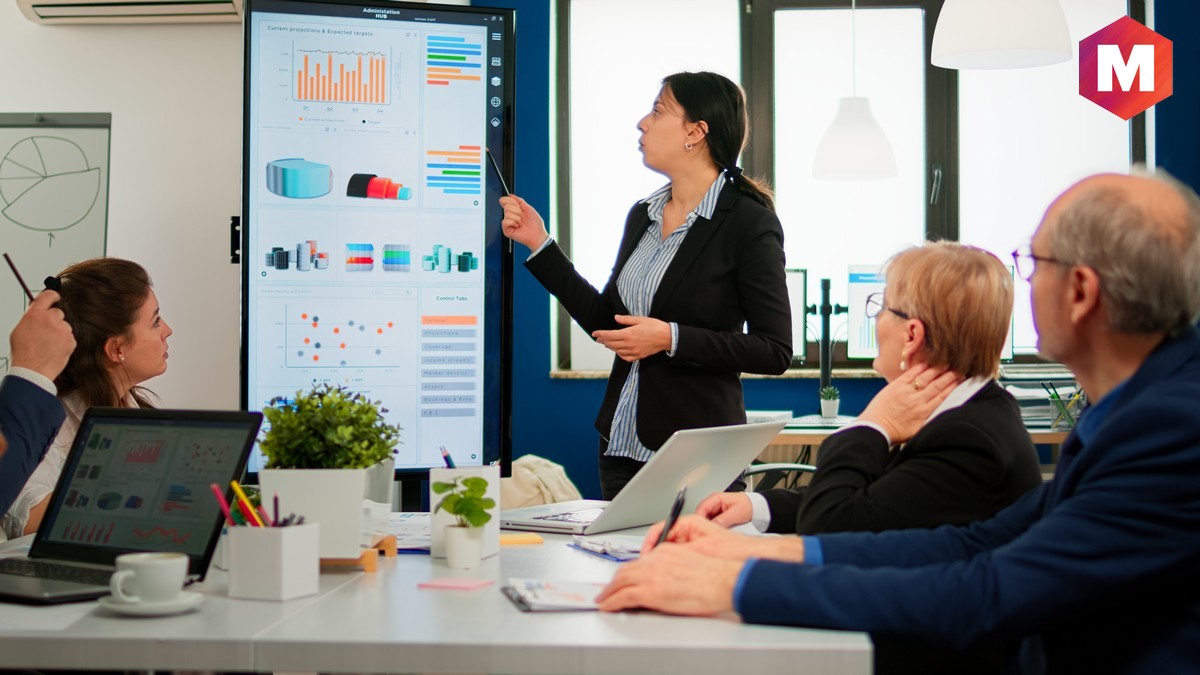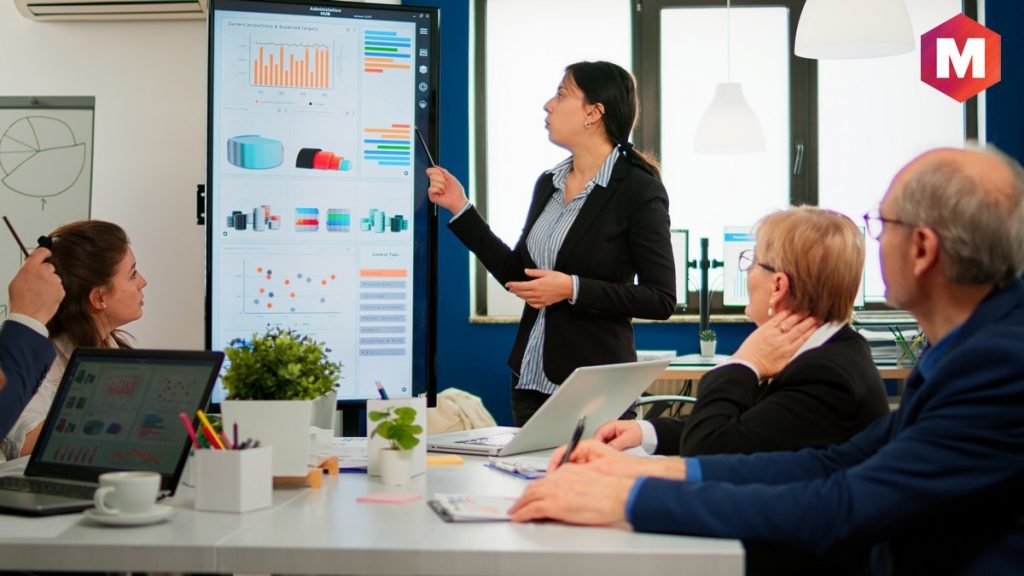 Despite the challenges that women face, there are still many benefits to entrepreneurship for women. Women entrepreneurs often bring unique skills and perspectives to their businesses. Women are often more detail-oriented and strategic, which can be invaluable in business.
Women entrepreneurs also tend to focus on long-term goals rather than short-term gains. Moreover, women tend to have better access to certain markets or customer groups that male entrepreneurs may not have. Women entrepreneurs have the potential to create jobs, strengthen economies, and have a major impact on society.
Women entrepreneurs need to be empowered through access to resources and networks to succeed. Women-led businesses can create positive change in their communities and beyond. By supporting women's entrepreneurship, we can help create a better future for everyone.
Why Society Should Empower Women Entrepreneurs?
Women's entrepreneurship is vital to building a more equitable and prosperous society. Women face many unique challenges that make it difficult for them to succeed in the business world. Women entrepreneurs have the potential to create jobs, reduce poverty, strengthen economies and improve living standards.
Women's entrepreneurship can help bridge gender gaps in economic opportunities and spur innovation. Women entrepreneurs also tend to focus on long-term goals and are more likely to invest in their communities. Women's entrepreneurship can help create economic security for future generations.
By supporting women's entrepreneurship, we can encourage diversity and create a better future for everyone. Women need access to resources and support to succeed as entrepreneurs. We must take action to empower women entrepreneurs and create a more equitable society. Women entrepreneurship is essential for building a better future.
Conclusion!
Women entrepreneurship is key to improving the economic development of countries, both developing and developed.
Governments around the world should consider policies and initiatives that provide financial support, access to credit, training, education, and mentorship to encourage women entrepreneurs to facilitate their entry into the business.
Women also need freedom from traditional roles such as housework and childcare responsibilities, as well as increased access to self-employment opportunities to be able to fully participate in entrepreneurial activities.
Organizations such as the World Bank are helping countries achieve better economic outcomes by promoting and supporting female entrepreneurship. Ultimately, it is up to societies and governments around the world to take action and create an enabling environment for women to become successful entrepreneurs.
Liked this post? Check out the complete series on Business