Globalization is geographic distribution and scattering of business, service, and or industrial activities by various means of an association like collaboration, joint venture, partnerships, or any such relevant partnership or by venturing solely in a different territory. The activities may include production and distribution, research and development, etc. You can check this main article on What is Globalization – Its Benefits and Limitations.
Financial markets, commodity markets, insurance markets are few of the markets where globalization plays a crucial role. The globalization of the art and entertainment industry is one of the key features of the 21st century. Because of globalization, different economics integrate and become inter-dependent. Rather than considering globalization as an end process, it is considered as dynamic. Globalization can always be reversed, and it is considered as a non-inevitable process.
There are many reasons for the growth of globalization, like proliferation in communication and transportation. Because the global interactions increased, there was an exchange of ideas, and this paved the path for globalization.
According to the International Monetary Fund or IMF, there are four primary factors related to globalization, which are Trade and Transactions, Migration of people, Capital and Investment movements and dissemination of knowledge.
The primary characteristics of globalisation are as follows
1. Free Trade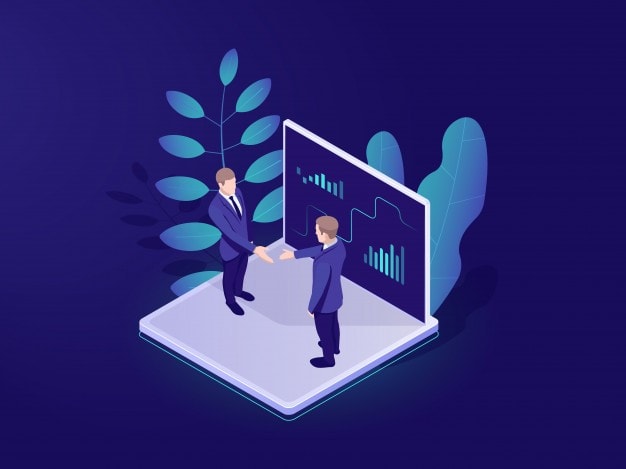 Globalization allows free trade between countries without government interference. Micromanagement of trade by the government is absent in case of free trade. This enables the growth of trade between the countries. As trade flourished, the economies of related countries, associated with trade, also grew. There is an overall growth in the gross domestic product of the nation, which is directly linked with the growth of trade.
Free trade not only grows the company or organization which is involved in free trade but also increases cooperation between countries. The mutual support will automatically build the associated businesses with the trade. For example, if a particular business is included in free trade, then the related business which supplies raw material or which markets the finished product will also grow along with it.
The cascading effect of the growth of associated business percolates down to the related business that they are involved in, and this, in turn, grows or impacts the entire economy.
2. Liberalization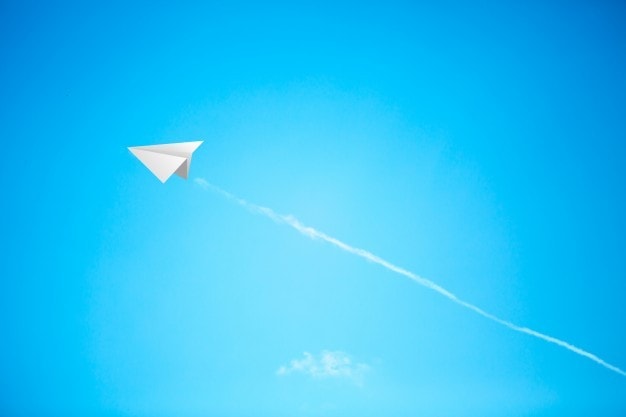 Liberalization is defined as the freedom for business people or industrialists to incept or establish a business, commerce, or trade anywhere in his country of origin or a different country abroad. Globalization results in the liberalisation of business people and allows them to start their businesses in different geographies. For example, Apple, Google, Kellogs, Nestle, Pfizer, Medtronic are few established companies in almost every part of the world, and it is possible because of liberalisation and globalization.
Liberalization is a result of globalisation, and both of them are interdependent. The more liberal a country is, the better is their trading. Liberalization and globalization. One cannot grow without the support of the other, and if one is restricted, the other will fail to grow. Investors and companies are attracted to more liberal countries rather than any other country.
Countries like Germany, China, France, and many other developed nations are considered as liberal for their trading policies, and on the other hand, countries like India are considered as a challenging trading place and not a very preferred destination for foreign investors because of its non-trade-friendly policies. In liberalisation, there is a free exchange of goods and capital is along with service and technology between different countries.
This allows the country to flourish and prosper by growing its trade and economy.
3. Connectivity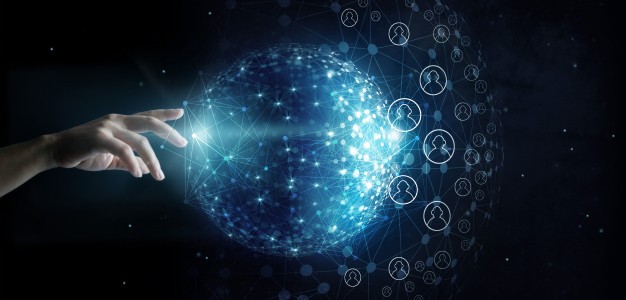 One of the important Characteristics of Globalization is that it helps different countries and places to be connected. Similarly, people from all over the world are connected, there is a free exchange of ideas, where is the use and culture amongst people. Many prosperous bonds and agreements are forged between different societies and countries, which are beneficial for both of the participating parties.
There is an international exchange of technology, literature, and culture knowledge information and treatment. As the connectivity increases, the business between the countries prospers, which adds to the national revenue of the respective country. People are exposed to different communities and new cultures around the world, which positively changes their lifestyle. Connectivity affects society directly and also affects the standard of living of people.
Better connectivity is not only good for society but also for businesses and industries. Industrialization is highly dependent on good connectivity, and many jobs are dependent on industrialization. So if there is excellent connectivity, then it will boost industrialization, and there will be more jobs for people, which will improve their standard of living since more money will flow.
4. Economic globalization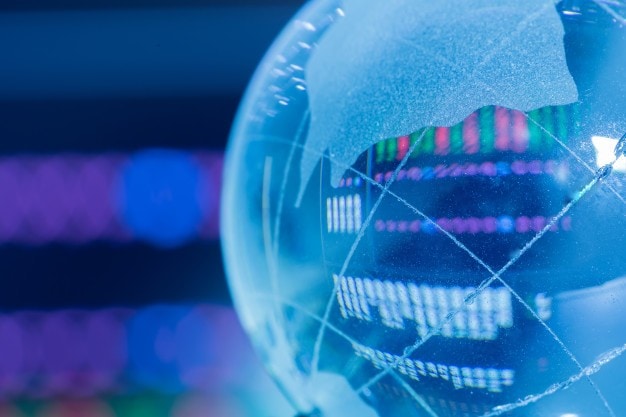 The increasing economic interdependence of different economies of nations throughout the world as a result of globalisation. There has been an increase in the exchange of services goods technology and capital as well as a culture among different countries, which has impacted the economies of respective countries as well as the global economy as a whole.
Globalization in business aims to have regulated tariffs and taxes for the traders. The economic globalization consists of globalization of production, which is nothing but obtaining raw materials and goods from a particular source from different countries to benefit the cost difference. Similarly, globalization of markets is a merger of how are the union of different markets into a global market place. Competition, corporations technology in industries are also part of economic globalization.
The involvement of international standards has made cricketing more efficient and more accessible. One of the examples of such a standard is the intermodal container. Containerisation has dramatically decreased the cost of transportation and also supported the boom in international trade. MNC or a multinational corporation, which is also known as the worldwide enterprise, is an organization that controls or owns the production of goods and services in multiple countries, which does not include their home country.
Trade facilitation is used to see how controls and procedures are governing the transportation of goods across international borders. Trade facilitation also looks at how this transportation can be improved to reduce the costs and associated burdens by maximizing efficiency. The current trends of globalization can be accounted for by developed economies with the help of integration with less developed economies by way of FDI foreign direct investment.
FTI aims at reducing the trade barriers and economic reforms. Because of globalization, many other countries like Japan FTI aims at reducing the trade barriers and the economic reforms. Because of globalisation, many other countries like Japan Germany, China, and South Korea have become challenging counterparts and a trade threat to once economic superpower United States.
5. Cultural globalization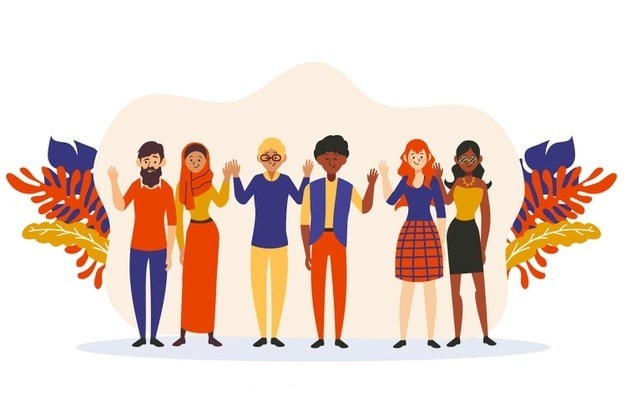 The transmission of ideas, values, and meanings throughout the world, which is aimed to extend and intensify the present relations, is called cultural globalisation. The process is characterized by common mixings of cultures that have been developed by the Internet and popular culture media along with international travel and is an important characteristic of Globaliztion. The circulation of culture across the globe has enabled exchanges of social behavior across national and regional borders. Cross-cultural relations and communications bring together people from different backgrounds and cultures and help to contribute more towards cultural globalisation. Cultural diffusion is a part of cultural globalization in which different styles of religions, ideas, technologies, and languages are diffused and spread in different cultures.
Cross-cultural contacts have been drastically increased because of cultural globalisation. This has resulted in a decrease in the uniqueness of the isolated communities; for example, an Indian dish is available in remote restaurants of the United States, and as well as a burger is now available in African McDonald's. Globalisation has also helped to expand the recreational opportunities by prospering and glorifying the pop culture with the help of satellite television as well as the internet.
The person sitting in any corner of the world with decent Internet speed and a device can stream any channel or a movie and understand the different cultures. Globalization has also influenced sports; for example, the Olympic games now includes participants from more than 200 countries for many competitions. The FIFA World Cup is considered as one of the most followed events in the world and exceeds even the Olympic Games.
Different music genres from the world such as jazz and reggae have begun mixing and interconnecting with each other because of globalisation. Globalisation has increased the political, cultural, personal and economic interdependence of factors on each other. Some people say that globalisation can harm the diversity of culture.
For example, westernization or a make Americanisation of culture can lead to the diminishing of local culture. It can be a threat to the local culture since it can be limited or wiped out completely because of the dominant western culture.
6. Political globalisation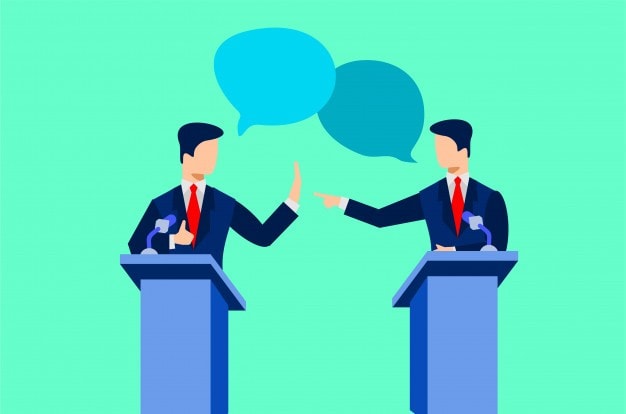 It refers to the growth and prosperity of the political system worldwide in both complexities as well as in size. It may include national governments and their governments as well as intergovernmental organisations along with independent as in men's, which are associated with politics such as global service Society or non-governmental organisations along with social moment organisations.
The primary aspect of political globalisation is the reducing importance of the nation as a state and the increase of other factors on the political front. The globalisation of politics is one of the primary characteristics of globalisation found in academic literature. Multilevel governance is a process in which public administration theory and political science which have originated in Europe in integration.
Multilevel governance expresses the idea that many authorities are interacting at work in the global political economy. Multilevel government highlights the relation between international and domestic levels of authority. It is because of globalisation that many people today are citizens of multiple nations and the concept of multiple citizenships which is also called as dual citizenship or dual nationality is the status of citizenship of a person in which a person is a citizen of more than one state under the law of those particular nations.
Many of the non-governmental organizations have started global missions and performance charities in abundances, such as the Bill and Melinda Gates foundation or Greenpeace society. One of the projects of bills and Melinda Gates foundation include a multibillion-dollar commitment and funding to some of the word's most impoverished and rapidly growing countries.
On the other hand, there are few countries which have embraced the isolationist policies such as North Korea. The government of North Korea makes it almost impossible for foreigners to enter their country. The government also monitors strictly all the activities that are done by their citizens as well as foreigners.
7. Opportunity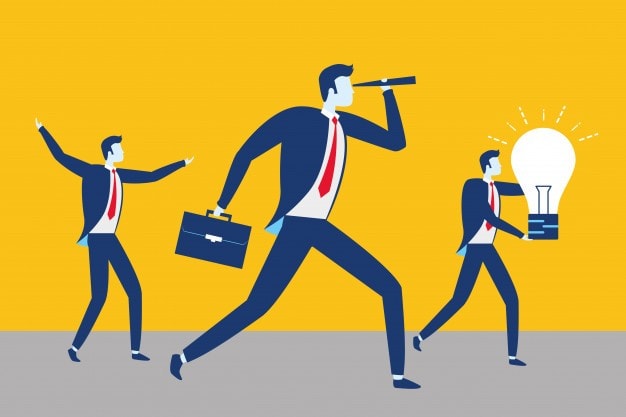 Globalisation is an opportunity for everyone to prosper. It can be a developing country or a developed country, but globalisation provides opportunities for both equally. Globalisation helps both the parties involved to grow by presenting almost equal opportunities. A developed country is the one in which the growth opportunities have come to a stagnancy because the country is developed, and there may not be any more business opportunities.
On the other hand, a developing country is the one in which there are multiple opportunities, but the country me that the required technology and monetary support. With globalization, the developed country can approach the developing country were sharing their knowledge experience and technological advancement, which will help the developing country to grow, and in return, the developing countries can support by purchasing the goods and products or services produced by developed countries.
This will ensure that the developing country's mood towards progress and the developed country gets more business opportunities and scope for growth. Globalisation brings opportunities in almost every aspect, including cultural political and social aspects.
8. Learning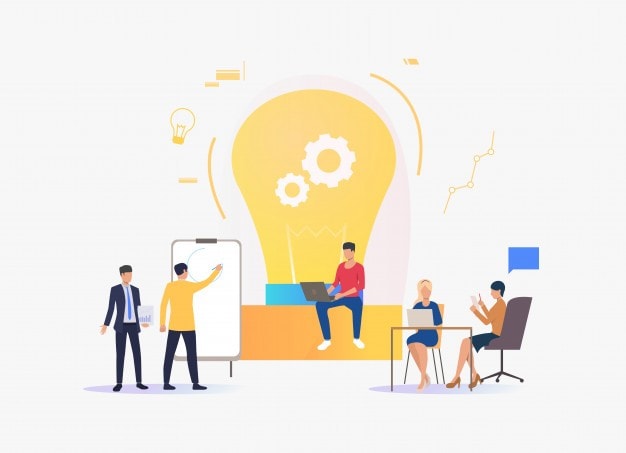 Globalisation opens doors for abundant knowledge and experience from different countries. Globalization helps in understanding something new that was not present in the country earlier, and that may be true. In the case of both developed and developing countries, there are many things which one may understand from exploring different countries and their cultures because some of the things may be good in their countries which may not be propagated well in your country. Globalization ensures there is learning for both the participating countries.
For example, Chinese food is very popular across the world, which was unknown in the early 1800s. It is because of the globalisation that the United States adopted the Chinese cuisine and is probably now a part of many Americans every day. Similarly, there was no concept of burger in China during the 1800s, and because of globalization, The American McDonald's and Wendy's burgers made their way to the far east in China.
It provided as learning to both United States as well as China that things have to be explored and tried and tested, and sometimes they can be a hit with people. There is tremendous learning involved in globalisation. Exposure to rich and new cultures is helpful for the development of societies because new things are incorporated, and some old things are probably discarded. It is a part maker to success and exploring new horizons.
9. Production advantage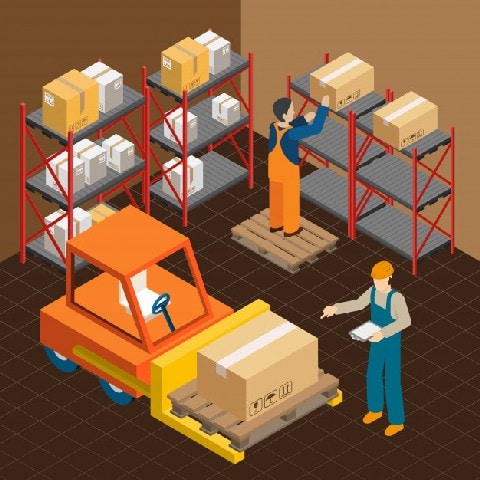 One of the characteristics of globalisation is that it provides a production advantage to the companies. Because many countries are open for trading, the companies can set up their manufacturing plant where the availability of labor and land is relatively economical. This brings down the production cost of the company even lower, and they gain a competitive advantage. This also helps them to procure raw materials from the country of the factory at a lower rate, which further pushes down the cost. Having a production advantage is one of the primary goals of any business.
On the other hand, this also increases employment opportunities in the country where the factory is set up. This may also increase the standard of living of people working in factories. Soon the company can have economies of scale and also leads to higher demands globally owing to the low cost of the product.
One such example is that of Apple and Google mobile phones. While Apple mobile phones are manufactured earlier in China and since 2019 in India, Google phones are manufactured in Taiwan.
Both the manufacturers get brands and advantage economically because their factories were set up in a developing country and the respective countries get employment opportunities because of the factory set up in the country. While iPhones are considered to be expensive, the production cost of the phone is over.
On the other hand, pixel phones of Google are priced relatively lower than the iPhone, and the price benefit is passed on to the customers which are not in the case of Apple. But surely Apple did not become a trillion-dollar company by giving discounts to customers.
Liked this post? Check out the complete series on Business