Business to government B2G is the business model that refers to the relationship between a business and government agencies and institutions. In this, businesses sell products, services, or information to local, state, or federal government agencies. The B2G e-commerce business model is also quite similar to B2A (business-to-administration).
All in all, it is a business structure that involves businesses offering products, services, or information to governments via successful government contracting. Businesses can bid on government projects or products using B2G networks or models. This might include bidders from the public sector. Real-time bidding is becoming more popular for B2G activity on the internet.
What is Business to Government?
Definition: Business to government (B2G) is defined as the sales and marketing process that takes place between a business and a government institution or agency. It refers to the relationship between a company and government agencies and institutions.
Most of the government contracts are granted in response to RFP or Request for Proposal from a business. Different businesses bid for the contracts by submitting responses to RFPs. B2G is a sales model in which businesses sell goods, services, and information to governments or government agencies.
Examples of B2B businesses can be businesses that offer IT support services to a local government. It can also be a business-like Boeing that is involved in building helicopters, fighter jets, missile defense systems, surveillance aircraft, etc for the US Department of Defense (DoD).
B2G is one of six business models popular around the world. The following are the others-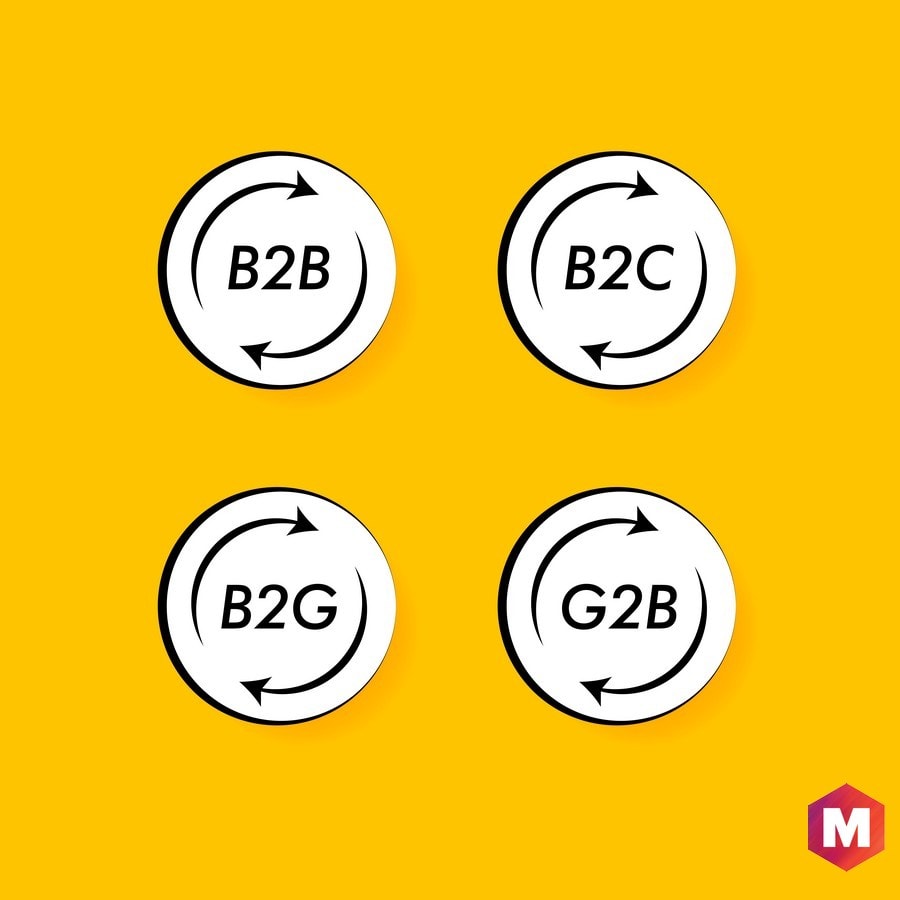 1. B2B
(business-to-business) (business-to-business)
This refers to businesses selling to other businesses.
2. C2C
(Community-to-Community (consumer-to-consumer)
Customers sell to other consumers under this model. A C2C transaction occurs when I sell my automobile to my next-door neighbor.
3. G2B
is a term that refers to a (government-to-business)
This entails the government selling goods and services to companies.
4. B2C
(business to consumer) (business-to-consumer)
Companies sell to customers under this model. A supermarket, for example, is a company that sells to us, the customers.
5. G2C
is an acronym for "Global to Community" (government-to-consumer or government-to-citizen)
A G2C transaction occurs when the government sends someone a tax refund.
Understanding Business to Government
B2G relationship is started by governments by identifying its needs to the public. They do it via its yearly budget by offering requests for proposals (RFPs) to interested businesses.
Governments encompass the federal, state, and local arenas. Governments typically deal using pre-negotiated contracts and have scouted out contractors they've worked with before or for whom they have existing contracts that might be grandfathered in.
Web-based communications, strategic public relations, and electronic marketing are examples of B2G approaches known as integrated marketing communications.
Government bids are requests for proposals from firms with a product or service required by the government. The solicitations might take the shape of reverse auctions, in which sellers compete for business. The usage of B2G was discouraged by the American Recovery and Reinvestment Act of 2009.
The Benefits and Drawbacks of B2G
Government agencies take longer to approve and begin work on a project than private enterprises. All of these rules can make the contracting process less efficient.
While federal contracts require more paperwork and effort, there are certain benefits to dealing with the government.
Contracts with the government are often larger and more stable than equivalent employment in the private sector. And a company with a track record of winning government contracts will have an easier time getting the next one.
B2G Advantage for a Small Business
According to federal regulations, specific quantities of allotted monies must be spent on contracts with small firms.
Smaller enterprises may gain an edge in B2G activities due to this, or at the very least offset some of the advantages that large, well-established government contractors may already have.
Examples of Business to Government B2G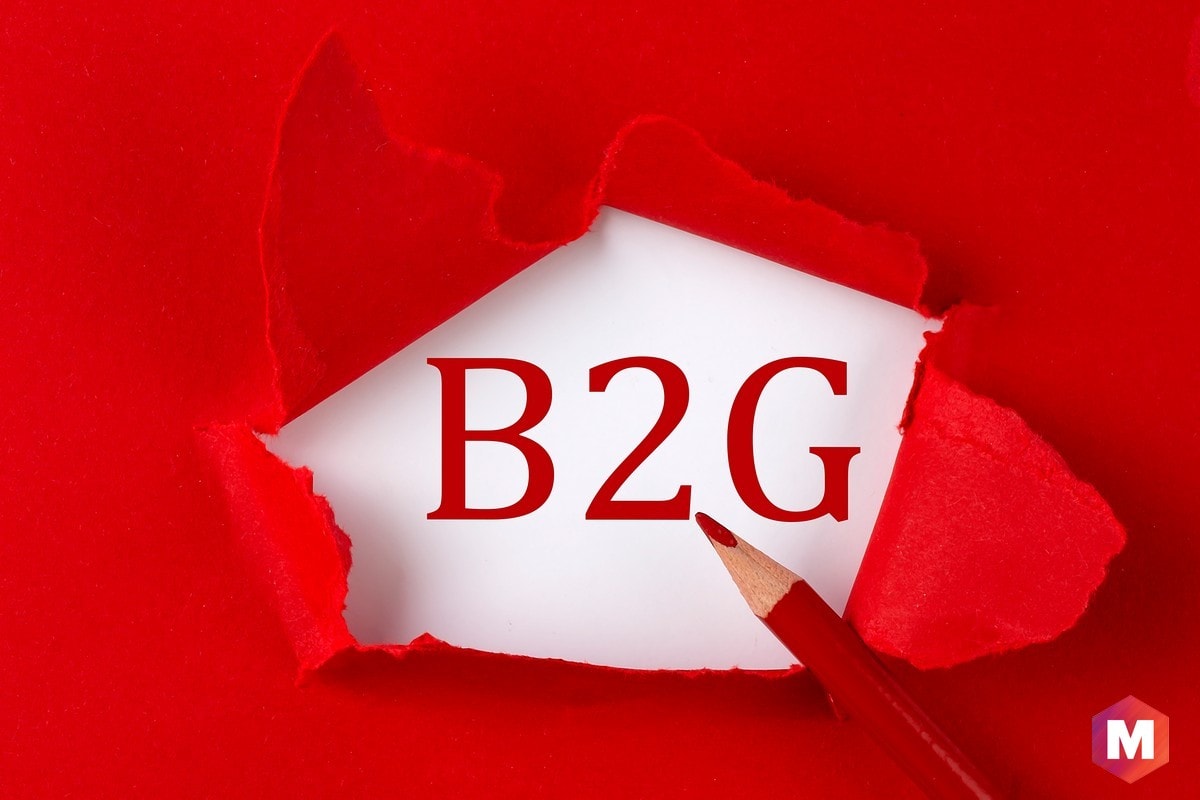 1. Information Technology
The acronym IT refers to information technology. The utilization of computer hardware and software is known as information technology. Computers, networking, storage, infrastructure, software, and electronic data transmission are all part of IT.
IT contracts between businesses, and government agencies are commonplace. Every government agency needs IT products and services.
2. Cloud Computing
The GSA or the general services administration acquires new computers, software licenses for a set period, and wireless services. Contracts for maintenance and cloud computing services are also secured.
Cloud computing is a type of computing in which files and other data are stored on remote machines. The information is not saved on your computer's hard disc. In other words, we 'cloud' our files and other data.
3. Construction
Construction works are quite popular in local, federal, and state contracts, as governments constantly build new or update key facilities.
For B2G businesses, there can be a wide variety of opportunities or sub-contractors such as HVAC systems, cement mixing, telecommunications, delivery and maintenance of construction trailers, etc.
How Does B2G Ecommerce Work?– B2G – bids and Tenders
In comparison to b2b or b2c business models, b2g e-commerce business models are complex and they require strict compliance with business laws and conditions, as government agencies supervise and intervene in their working.
In general, state agencies get involved in preparing pre-negotiated contracts, putting out tenders, and asking businesses to participate in bidding. To put out a tender means asking companies to formally say how much they would charge for a project.
Those businesses that fulfill the strict requirements of the government bid for these contracts by calculating the fee and making the pricing submission for the project.
We call each formal submission a 'bid.' The government selects one of the bidders, and that company gets the B2G contract. These contracts exist at the national, state, or local level.
How Do Companies Obtain Government Contracts?
Governments commonly use requests for proposals to obtain services from the private sector (RFPs).
The GSA website, GSAAdvantage.gov, is a shopping platform for government organizations that provides an overview of the vast array of items the federal government purchases.
A business to government service would be a small-scale corporation providing IT services to a regional government entity. It includes all forms of contracts for products, services, and data between all businesses and all levels of government, including state, municipal, and federal government.
Requests for proposals, or RFPs, are commonly used by governments to communicate with private sector businesses.
B2G Marketing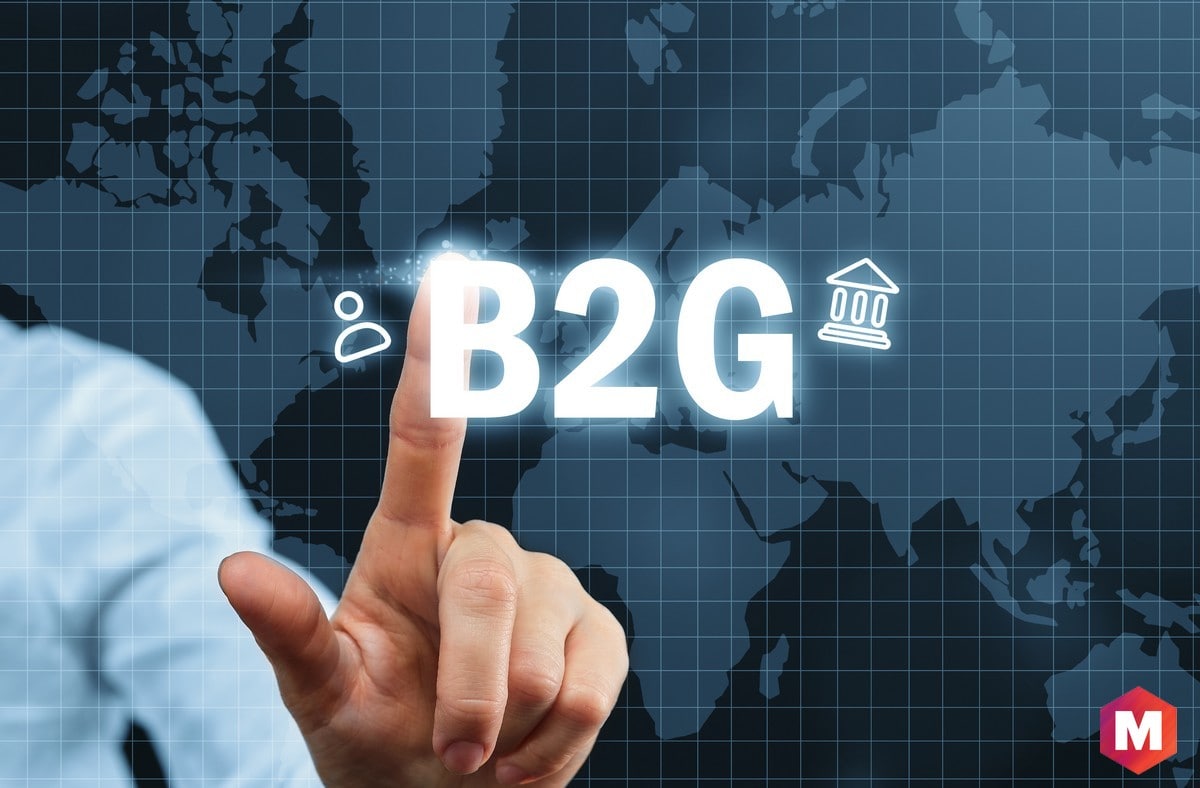 Tenders are often issued by public-sector entities in the form of potential suppliers, requests for information, requests for quotes, and requests for sources sought, to which commercial suppliers react. Through a reverse auction, business-to-government networks provide a platform for firms to bid on government opportunities given as solicitations in the form of requests for proposals.
What does B2G Marketing Involve?
B2G marketing includes the public sector marketing segment of business-to-business marketing, which entails marketing products and services to various levels of government (local and national) using integrated communications techniques such as strategic public relations, branding, marketing communications, marketing, and web-based connectivity.
Conclusion!
When interacting with the government, businesses that engage with other businesses or direct contact with customers may run into many issues. In comparison to private businesses, government agencies may take a long time to approve and begin a task or project.
It usually refers to the sale of goods, services, or information on the internet. However, the phrase is also applied to typical business practices.
Liked this post? Check out the complete series on Business