The business model of IKEA revolves around the manufacturing and selling of Ready-to-assemble furniture, home-ware, and food products. IKEA is a Dutch-based Swedish company established in 1943 as large and renowned furniture retail globally recognized and was set up by Ingvar Kamprad in Sweden.
It is known for its services of designing and selling ready-to-assemble furniture and home accessories. It boosted ever since 2008 as the world's largest furniture retailer. At the moment, they have 433 large-scale outlets established in 52 countries and regions around the globe.
Their motto of promoting a 'better life for everyone' focuses highly on making it affordable as well as good quality, making it a point that every customer gets benefits as well as themselves. IKEA has always been in demand for not only the two points mentioned but also for its exclusive designs reflecting modernism as well as eco-friendly at such low costs.
It must come as a shock when heard that IKEA is a non-profit organization with the vision to create a better every day for every single individual.
Let us begin with a glimpse of IKEA's journey.
Introduction
The world's largest furniture retailer being IKEA, has got its initials from the creator's name Ingvar Kamprad Elmtaryd (his family farm) Agunnaryd (his hometown) in 1943.
It had initially started with selling wallets, pens, jewelry as well as had the primary motive of meeting the demands of a customer at affordable prices.
After five years of running the business, they came up with the idea of selling furniture. IKEA, since then, became synonymous with household accessories and furniture.
The unconventional start gave it a push as the primary motive kept being held through the actions and cost of the products that are very affordable yet modern for its capacity to let the common people assemble their furniture.
The business model of IKEA is known for its modernist designs for different types of appliances and furniture. The interior design service of IKEA is value a lot because of its eco-friendly simplicity.
The success of the business model of IKEA is based upon its attention upon the cost control, regular product development, and operational details that empower the IKEA business model to lower its product prices by 2 to 3%.
As per a 2019 study, 433 IKEA stores are functioning in 52 countries. In the fiscal year 2018, IKEA goods of total €38.8 billion (US$44.6 billion) worth were sold. At the IKEA website, you can find around 12,000 products, plus there were 2.1+ billion visitors to the websites of IKEA in the year from September 2015 to August 2016.
Key Partners in Business Model of IKEA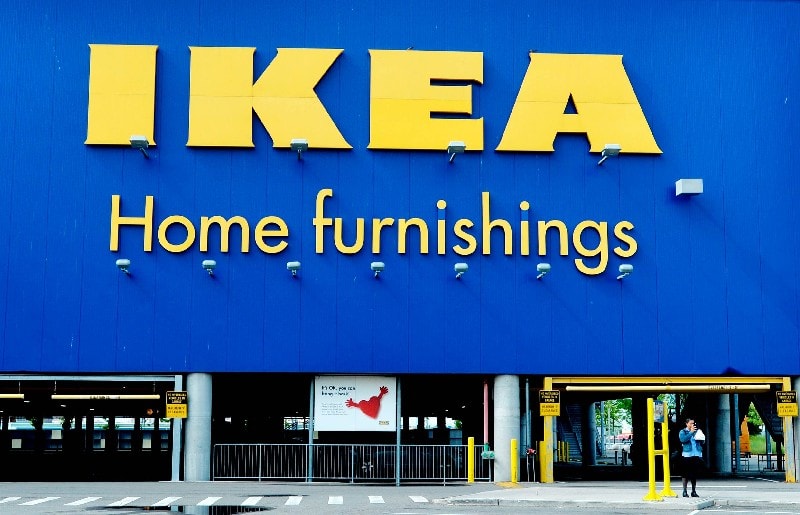 Their main key partners are as follows-
Harvesters
Woodmakers
Manufacturing firms
Transport and trucking firms
Delivery companies
Outfitting firms
Global Presence of IKEA Business Model
IKEA has a global revenue amounting to 38.8 billion Euros in 2018.
They have launched over 12000 products in their capacity, which has provided the customers with an array of options to choose from without any possibility of not being missed.
With around 1350 suppliers from 50 countries around the world, the massive chain successfully runs its business with an ample amount of efficacy. IKEA is yet to explore several different avenues for more markets.
Key Components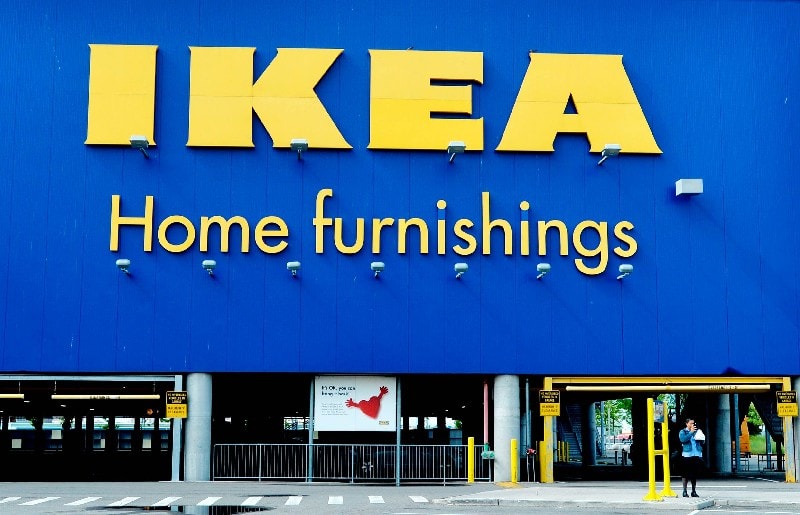 IKEA has a supply of raw material, product development, product design, production, and processing manufacturing, sales flow, and customer services.
IKEA has a comprehensive market survey every three years about the customer's feedback on the product. They try to reduce costs by using eco-friend materials like recycling raw materials of wood instead of cutting down forests. With the development of new technology, it has successfully found a way to gas injection composite plastics.
This has two motives attached- one, to use a lesser amount of material, and two, to reduce the weight of products leading to a faster production of products. They first focused on making custom-built properties align with developing new retail stores.
1. The Volume of Sales
IKEA firmly believes in the following words- the higher the volume of business, the more the profit, and the lesser the cost.
IKEA reaps the benefits of its cyclic process with its low-cost furniture, placing itself in the market to over a population of 500000 in several cities. The device they play with is the economics of scale. This enables IKEA to produce cheaper furniture compared to other standard furniture manufacturers.
2. Shipping Cost Eliminated
IKEA saves non-essential costs using strategies that are genius in nature. They use a system of flat pack that the world works to their advantage. The box package looks identical to a flat-screen TV that enables IKEA to ship more furniture within a single shipment cost.
The compact and space-saving packaging arrangement makes it easier to fit in more furniture at a lesser cost. This is because consumers do the assembling at home.
3. Hybrid Material
IKEA uses hybrid material like laminates and medium density fiberboards enabling the furniture to have a strong structure at a low cost. The products also weigh less than wood, allowing the products to have a reduced price, with the results being impressive.
The furniture of IKEA is manufactured using Computer Numerically Controlled machines or CNC machines that cut out shapes from 4′ by 8′ sheet material. Hardly any staff is required to assemble the furniture as that part is vested upon the consumers.
4. Lesser Skilled Carpenters
IKEA has a strong R&D team that effectively cuts expenses and finalizes the design according to the requirements. They continuously remain involved in setting up and creating cheap and easy to set up the furniture.
The design is the essential aspect that IKEA focuses on to avoid any errors with the help of the CNC machines instead of custom carpenters. This contributes to the fact that the final product costs less.
5. Private Franchising
IKEA has an annual fee of 3% of all sales for franchise made from the stores that franchise IKEA. This leads to generating high revenue for IKEA.
6. Specific Market Research
IKEA had come up with a huge line of products in the foreign market only to realize that their sales wouldn't meet their expectation. This initiated a new thought to crop up; that is, IKEA was selling cheap products but did not fit the consumer's needs.
At this juncture, IKEA decided to shift its focus from low cost and stressed upon fulfilling the needs of its consumers with the three-year feedback loop to analyze who their market was made for and what they wanted and accordingly started making furniture that suited the needs.
7. Distribution Channel
IKEA has over 1400 suppliers in 52 countries and more than 40 distribution centers in 16 countries. With the strong footings, IKEA's supply chain management appears to manage to supply products to any country.
60% of IKEA's suppliers are mainly from Europe and the rest from China as well as local markets. The suppliers and distributors stay connected to get a ready stock available at all IKEA stores.
Wrapping thoughts!
With the massive number of network suppliers dealing with IKEA, the business model creates whatever products their customers desire to own at an exceptionally affordable cost.
The profit is primarily from the production costs as well as the packaging that allows IKEA to minimize expenses. From making furniture to home-ware to smart-home business to flat-pack houses and apartments, the business model of IKEA is for sure unique and best-suited to contemporary market trends.
What, according to you, are the most exciting aspects of the business model of IKEA? Update us with your viewpoints in the comment section.
Liked this post? Check out the complete series on Business Models