This was a question asked by one of the readers at Marketing91. He is a headmaster at a play school and wanted to know how to market a play school?
One of the first things to notice here is that the Play school is a service business so we have to apply all marketing concepts of services to such a business. People, physical evidence and process play a critical role in the marketing of services.
There are 13 points that i would like to suggest for the better marketing of a play school.. The first preference is off course given to the product. But other factors play a major role too.
1) Ambiance –
The ambiance of a play school is very important considering the small age of children and their ability to grasp better with different colors. Thus, a play school should always be more colorful to keep the mood of children upbeat. A dry environment can make children cranky.
2) Teachers –
Handling one child needs a lot of patience. But handling many children in a playschool requires an altogether different type of person. If the teacher of the play school is good, then hardly anything needs to be done for the marketing of the play school. Children themselves will reach home happy and the school will be marketed. Thus, the staff of the school plays a major role in the play school's success.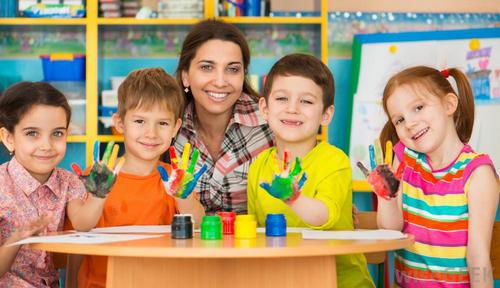 3) Keep regular events –
Dancing events, poem events, and other such events which allows parents to meet with each other as well as makes the children interact more socially can help the children in the long run. At the same time, it can also help build the brand of the school and show the neatness and tidiness of the school to parents so that they recommend the school more. In case of marketing a play school, word of mouth will be the single most effective communication.
4) Paper inserts before start of admissions –
If your school is a new one, then you can introduce it better by doing paper inserts in the local newspaper. Using a combination of ATL and BTL activities will help in the introduction of the school in the vicinity and will give a better start then otherwise possible.
5) Timetables and brochures –
Although brochures and time tables are more common in schools, for play schools too, the same can be given to parents so that they understand what their child will experience in the coming 2 years. Furthermore, these same brochures can also explain what is the parents role in the child's upbringing and how they can direct the child better.
6) Give feedback –
Parents would always love to know how their little one is doing. So it's important that we give the right feedback to parents. For example, is the baby eating right, is he active throughout the day, does he mingle or stays within himself. All this feedback can help the parent learn better about the development of their child and what improvements are required from time to time.
7) Give personal attention –
Some times less is more. If you take lesser admissions, then you give more attention to students. Or you can also opt for a model where the teacher student ratio is optimum. This gives an exclusivity factor to the play school for which you can also ask a premium from parents. However, the ultimate goal is the child's development which will automatically drive business.
8) Take small trips in nearby areas –
A picnic is loved by everyone. In today's busy lives, the parents also need an excuse to spend quality time with their little one. So in a month or two, you can organize a small picnic very nearby in a park or a mall with the students parents so that they have fun with their children. This initiative by the play school will involve the parents as well as the children and will build the brand better.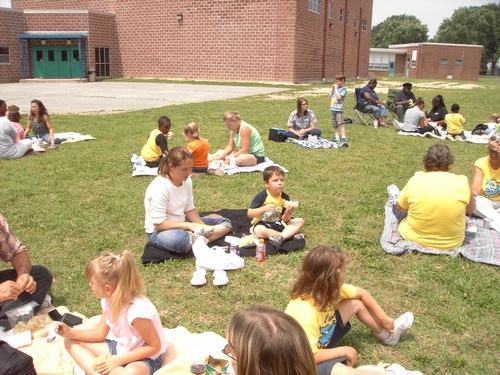 9) Give discounts to limited people-
A real mark of a corporate is when they give back to society. All the above steps are possible when the parents have money. However, there are also the needy people in the world who want to give the best to their children but cant due to lack of money. Help them. Take their children in. It will be helpful if out of every 50 or 80 students, at least 2-4 are the homeless ones or the poor ones in need of help and guidance. You can always dress them up so that they can mix up with the crowd. And you will need to screen the children accordingly. However, this act will help the upbringing of poor children and you will be giving back to society.
10) Expand –
Opening up more franchise's of your play school is the sure shot way of getting more revenue out of your play school business. However, the critical factor here is the monitoring of each of your franchise. The typical business hierarchy of having a manager on site applies. Along with this, you need to recruit good teachers and keep them in rotation or keep some of them on the bench so that there is no gap in students teaching.
11) Operations –
Giving out salaries, doing office work, completing government requirements, all require proper planning. So if you are a franchise, you need to have the right operations in place before you start to expand. You need the right people monitoring the complete activity from a head office so that a red flag can come up whenever something is happening which is not as per the brands standards. These things involve investment on the operational side. And if you don't invest in people, then it will be very difficult for you to expand beyond a certain point.
12) Learn managerial aspects –
As your business grows, specially something as sensitive as play schools, you need to learn about the locus of control i.e you can only control a few people at a time. Thus, the more you expand, the more you lose control. In such a case, you need to have a system in which, even after losing control, the play school works in an organized manner. These implementations require managerial learnings and it is highly recommended that people on top at least read about managerial aspects and how to manage businesses so as to implement smart ideas for better success in the long run.
13) Branding –
The most important thing while expanding to open multiple play schools is branding. You need to have an amazing logo which is bright and attracts attention. This same logo should be used across schools so that it builds trust on the logo and for the brand. Brand elements like logo and colors should be used in all communication mediums like letterheads, envelopes, background, banners etc. Below is an example of an interesting logo by a play school.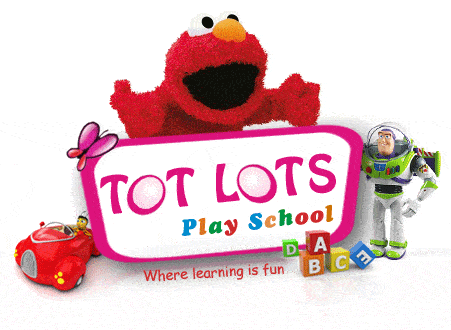 Overall, the above are 13 steps which give guidance on how to market a play school. I would love to hear more ideas from the people who read this article. Please submit your ideas in the comments below.
Liked this post? Check out the complete series on Business