A group is a collection of human beings who interact with each other in a manner that they mutually impact and channel the whole process of interaction. The number of persons in a group has to be at least two.
Definition of Group
A group involves the interaction among a collection of individuals wherein their actions and thoughts have repercussions on each other. Every member of the group works towards achieving a standard set of goals. People working as a group yield high-performance levels compared to when they work alone.
Each member of the group stays in constant touch with each other, and they take decisions mutually.
Common Characteristics of a Group
Some of the common characteristics that different types of groups possess are-
Each member has the motivation to join the group
Being a unified unit of people interacting with each other
They interact with each other by agreeing or disagreeing with each other
Groups may see the variations in contribution from person to person.
Why People Join a Group?
Some of the key reasons why people like to be group members are-
1. To huddle
We all know how individuals can't survive alone, so they like to be group members for form huddles to assist each other in different ways.
2. To have power
As the saying goes, "United we stand and divided we fall". This means being in a group will let group members have a specific type of power at the time when they interact or work together.
3. To boost esteem
There is a significant boost to the esteem of the individuals when they are part of a group. Here groups may be high-status groups or secondary groups, it optimizes one's esteem.
4. To ensure security
The sense of insecurity can be conquered by individuals while they work in a group. That is why group members feel secure even in the toughest of circumstances.
5. To find out self-identity
An individual gets a sense of identity when other group members recognize their efforts.
6. To get affiliation
To enjoy spending time with each other, as humans are social animals who need regular social interaction.
Types of Groups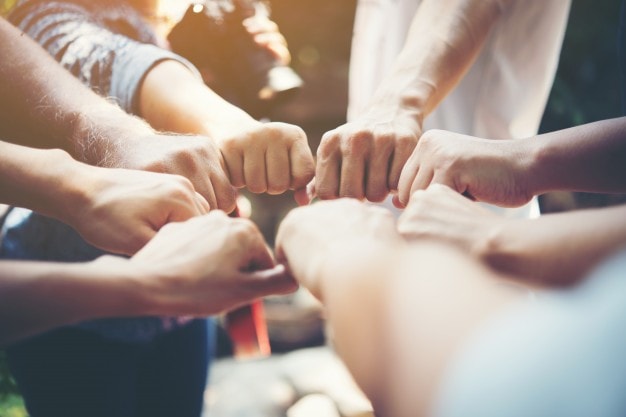 There are different factors according to which the different groups are formed. Group members and their common interests also vary as per the type of group they are associated with. Let us go through some of the most types of groups-
1. Primary Group
The word group in primary group talks about a small social group whose members share personal and close as well as enduring relationships. Such types of groups are psychologically comforting and quite effective in channelizing personal identity. Primary groups for example are close friends and families. The primary groups concept was introduced by Charles Cooley in the book – Social Organization: A Study of the Larger Mind.
2. Secondary Group
Secondary groups are actually those large groups that are goal-oriented and channelize impersonal relationships. Such groups are temporary. The difference between primary and secondary groups was originally given by Charles Cooley, as he suggested that few groups are secondary because they often develop later in life, plus they are less impactful than primary groups. Examples of secondary groups can be – services for payments, groups of coworkers, labor for wages, etc.
3. Interest Group
The group of people that don't belong to the same chain of command or interrelated task groups. They work towards achieving their specific set of goals. For instance, a group of people coming together in favor of improving their work conditions.
4. Problem-solving Group
All the individuals in this group face a common set of problems. All the group members come together and gel with each other and work towards solving the common set of problems. Such groups may come into place in the form of a small group or large groups for effective group communication and decision making
5. Goal Group
All the members inside a Goal group share the same ambition of shared objective. There are no methods or processes set for them to work towards fulfilling these set of goals. Hence, the members require more experience, intelligence, and knowledge to come together and finish the task.
6. Process Group
All the members inside a small group or a large group follow a pre-determined set of processes to get their end goal. These are somewhat similar to the Goal group except that there are a pre-determined set of processes, whereas that is not the case in the Goal group. For instance, the manufacturing line.
7. Informal Group
Inside a formal structure, there exists an informal structure. These informal structures are borne out of the social needs of the employees. The informal groups consist of personal relationships, and there is no set role for any individuals.
8. Friendship Group
This kind of group is formed by individuals who have the same taste, likings or characteristics tend to attract towards one another. This group is formed outside the workplace as all the members have common interests and affiliation towards each other and enjoy their group communication at the personal level.
9. Learning Group
These groups take place when participating individuals have the common interest of increasing their overall knowledge. People who are part of such groups discuss topics among themselves, and they explore various topics to enrich their knowledge.
10. Semi-Formal Group
People who are part of this type of group enjoy an equal distribution of power. Members of such groups often work collaboratively.
11. Managed Group
This type of group is typically lead by a manager in charge of the group. The other group members report their progress to the managers, and every member has their fixed assigned roles.
12. Formal Group
This is the most common form of a group. Individuals work together as they are assigned various roles inside the organization. The management decides upon the set of goals, and the entire group works towards achieving the set of organizational goals.
Functions of a Group
The entire group works meticulously towards achieving a standard set of goals.
All the group members are responsible for performing specific kinds of tasks to accomplish their group objectives.
Independent task that is too complex for one person to work around. They can also be a task that is very tough to break down as an individual task.
Brainstorming ideas wherein the inputs are required from many people to come to a productive conclusion.`
Co-ordination among several workgroups to work towards the achievement of a standard set of goals.
Simplifying the application of the compound decision. A group of individuals comprising different groups can synchronize towards the activities of all the related groups.
Groups serve as a means to train new individuals who are starting at work. They get to know the rules and regulations of the organization by staying in a group.
Stages of Group Development
The process of group development goes through five different stages and they are-
1. Forming
It is the first stage of group development and its definition talks about a time when the group is just starting to come together.
2. Storming
At this stage conflict and competition are at their greatest, as here group members start their interactions in the group while carrying their individual thought process and perceptions without complete clarity about the roles and goals.
3. Norming
At this stage of group development, a group turns out to be a cohesive unit. One person likes to acknowledge the skills and talents of another member in the norming stage of the group development.
4. Performing
The definition of the performing stage suggests that it is directed towards optimizing productivity. At this stage, all the members of the group become unified, supportive, and loyal. Completion of the mission is the primary focus of this stage.
5. Adjourning
When it comes to permanent work-groups, the fourth stage i.e. performing stage is the last one, but in the temporary groups or committees, or task forces, adjourning is the last stage. This stage is quite common in flexible organizations that have temporary groups.
Here is a video by Marketing91 on Group.
Features of a Healthy Group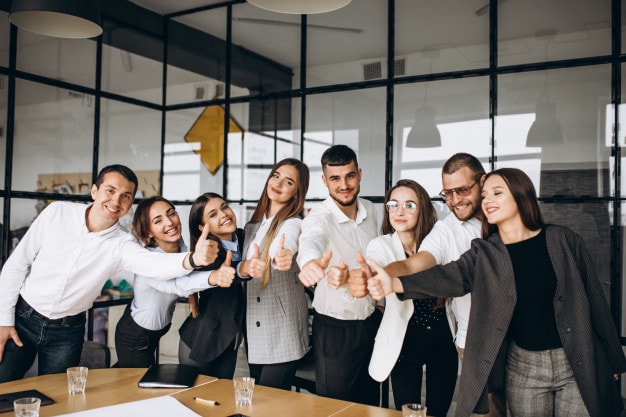 The various skills needed for a healthy group climate are as follows:
1. Constructive Feedback
The members of the group should share their feedback with each other to improve each other's performances.
2. Respect
All the members of the group who work together should have mutual respect else the group will be ineffective.
3. Trust and self-disclosure
The members should have faith in each other's ideology and knowledge, as this is pivotal to the success of any types of groups.
4. Openness
There should be mutual understanding with each other regarding decisions, and these are to be communicated openly, as openness is important for groups to be more interactive and result-driven.
5. Support
The members of the groups should always have each other's back, as supporting the members of a group is the very first step of working together in groups.
6. Individual responsibility and Accountability
All the members are accountable to the group for their actions, as this lets every group member be responsible in their approach and contribution towards their groups.
Conclusion
In contemporary business environments, groups are inevitable, as when group members interact with one another while contributing to the team, they alleviate their tasks more effectively and productively.
Group members who are capable of coordinating their efforts ensure the high-performance levels and outcomes for their organizations.
On the concluding note, the definition of group can be understood as a collection of people who have regular contact and frequent interaction, the shared feeling of camaraderie, mutual dependence on one another, and who work together for accomplishing a common set of goals.
Now, how would you define a group? How important do you find groups in current business/market trends?
Liked this post? Check out the complete series on Careers