Different types of interviews are conducted to examine the different skills of candidates. The stress interview is one of the most commonly used interview types to see how well an interviewee can handle stress.
Interviews are an essential part of the hiring process. The knowledge, confidence, creative thinking, and language skills of a candidate are analyzed through interviews.
Read this article to learn what a stress interview is? Why are stress interviews used in the selection process? What are the different types of stress interviews? How can you prepare for a stress interview? And how to stay calm in a stress interview?
Definition
Stress interviews can be defined as a tactic to put an interviewee under much pressure and observe & analyze their reaction. Stress interviews are designed in such a way so that the ability of a candidate to think on the spot, handling unexpected situations, and deal with stressful situations can be tested.
Understanding Stress Interviews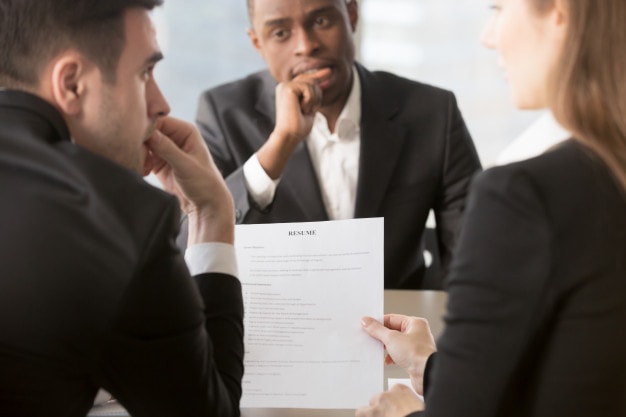 Stress is a word with a negative notion. Different people have different abilities to deal with stress. Some people can handle extremely stressful conditions, and some give up easily when situations become a little stressful.
Stress can't be avoided in the workplace. There are some less stressful jobs, whereas, in other types of jobs, stress is constant. Therefore, not everyone is suitable to perform jobs where employees often face stressful situations, even if they have all the skills to complete the job. It is the role of a recruiter to make sure that the candidate can withstand the job's stress and pressure.
A candidate's ability to handle stress and work under stressful conditions is tested through the stress interview. The stress interview is also referred to as a stress test. In a stress interview, candidates are different types of questions. These questions are designed in such a way so that they evoke feelings of anger, frustration, and irritability.
The interviewer asks this question and analyzes the response of the interviewee to each question. They not only analyze the answer of the interviewee but also observe and analyze the non-verbal reactions of the candidates.
The way a candidate handles these stress questions reveals a lot about him/her. The decision of whether to hire or not hire a candidate is made based on the outcome of the stress interview.
Different organizations use different stress interview methods to test candidates. For example, insulting candidates during the interview, humiliating them or embarrassing them,  criticizing their anger, and asking questions can make the candidate angry.
It is usual for a human being to become stressed under such conditions. But the purpose of these stress questions is to analyze how well a candidate can handle a stressful situation.
Stress interviews are part of the screening process. Only the candidates who performed well in the stress interview are selected for the further hiring process.
Another reason for including a stress interview in the selection process is to check whether the candidate will be worth all the investment that a company will put in hiring and keeping the candidate.
For example, a candidate who becomes stressed quickly is prone to more health-related issues. Usually, companies provide health insurance to their employees. That means the company's cost will be high for the health-related problem of an employee who takes the stress.
Why are Stress Interviews used in the Selection Process?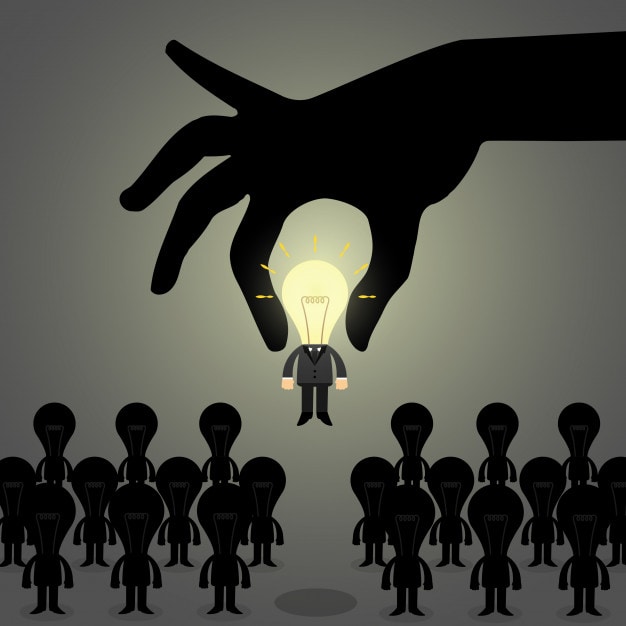 In the present era, no matter what kind of work field you are in, you will be facing stressful situations frequently. Especially in competitive areas like the banking sector, e-commerce businesses, and investment sector, employees usually work under stressful conditions 24*7. In such sectors, competition is so high that if a company doesn't keep up with the changing market's pace, it can easily go out of business.
People who are incapable of working under stressful conditions are not suitable to work in these sectors. Therefore, before hiring, companies want to ensure that they are hiring the right people or not.
The questions in the stress interview are designed in such a way that the suitability of a candidate can be tested for the job. For example, as a customer care executive, a person will regularly come across angry and frustrated customers.
The customers might yell at the customer care executive. The customer care executives are expected to stay calm and entertain the abusive and angry customers with patience. Not everyone can stay calm and take thrash all the time. Of course, employees are trained before they are put on the job. But the executives should have a high tolerance ability.
Therefore, experienced recruiters adopt stress interviews to learn about the real personality of candidates before hiring them.
Different Types of Stress Interviews
There are different types of stress interviews used by employers to analyze the various personality aspects of candidates.
1. Aggressive questioning
The first and most common type of stress interview that candidates face is aggressive questioning. In such interviews, the interviewee asks the kinds of questions to the candidate to get some emotional reaction from them.
The interviewer might ask questions about the candidate's past job, work experience, or marks. The types of questions that can be asked in an aggressive questioning stress interview can be as following:
Why did you leave your last job?
What makes a suitable candidate for this position? Or why should we hire you?
Why do you have long unemployment gaps on your CV?
These types of questions are usually asked to learn how well a candidate can deal with aggression and test their ability to stay calm and composed when facing situations.
2. Dismissive behavior
There are high chances that you might fail at this if you are not aware of this type of stress interview. In this type of stress interview, the interviewer might pretend to act uninterested and react as if he is not at all interested in interviewing you or what you are saying.
He might not say anything verbally, but they will show their disinterest by their behavior. For example, they might keep looking at the wall clock or yawn while you are answering. They behave in this way on purpose.
They are judging your patience level and your commitment to complete your task irrespective of the environment around you.
 3. Difficult hypothetical questioning:
In this type of stress interview, the interviewer will ask about your reaction in a problematic hypothetical situation. For example, the interviewer might ask you, "how will you react if you come to know that your boss is favoring your colleague?" or what would you deal with a customer who will use abusive language with you?
Your response to these questions will reveal your different personality traits like honesty, patience, and commitment toward your work.
4. Rude behavior
The interviewer will behave rudely to test your limits. They might make you wait for a long time or might take several breaks in between the interview. They might keep using the phone or receiving phone calls while you are answering, or they might use a harsh tone while interacting with you.
Sometimes, several interviewers interview simultaneously to test your abilities. This type of stress interview is commonly used in defense or civil services recruitment interview processes.
5. Random questioning
Random questioning between the interview is a way to test your "on the spot" thinking ability. The unexpected question that the interviewer will ask you might or might not be relevant to the job.
The examples of questions that you can be asked are as follows:
What will you do if you get one million dollars?
How will you react if your customer slaps you?
What actions will you take to improve the economy of the country?
How can you Succeed in a Stress Interview?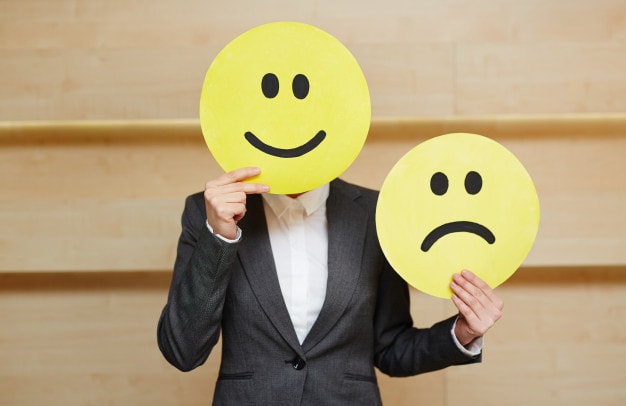 Succeeding at a stress interview is easy if you have prepared for it. Your chances of getting through the interview successfully become high if you are aware of the stress interview technique.
The following are a few preparations that you can do to become successful at stress interviews.
1. Do your homework
You will not be informed about the stress interview. You will have to be prepared to face the stress interview. You can be prepared if you know the stress interview process and the situations you can be put in.
To prepare for stress interviews, you should learn everything about the company, such as its products, services, work ethics, history, and main competitors. Having this information will be helpful for you to frame your answers in such a way so that they can suffice the ethics and values of the company.
In addition to this, if you are aware of the name of the person who will interview you, it will be helpful for you to do some online research about him and collect as much information as you can about him.
2. Practice facing stress interview
Practicing getting through a stress interview will help you prepare to deal with random questions or stressful questions. You can take the help of your friend or sibling to ask you random questions.
In this way, you will not get shocked when an interviewer asks you difficult questions.
3. Don't rush to answer
This tip will help you when you are in the middle of a stress interview. Being nervous and trying to respond quickly is normal. However, there is no harm in taking some time to think and frame your answer.
An interviewer's purpose is to ask you such questions is not to demotivate you but to test your skills for how you will deal with such situations in real life. They genuinely want to know about your reaction.
Therefore, take your time and give the best answer that you can think of at that time.
4. There is no right or wrong answer
There is rarely a right answer for stress questions. Therefore, don't waste your time thinking about the best-polished answer.
The purpose of asking stress questions is to learn how you will deal with the situation to analyze your problem-solving skills.
Therefore,  frame your response according to how you will opt to solve the problem and not impress the interviewer with the best answer you think they want to hear.
5. Stay calm
Staying calm, no matter what the situation, is necessary to become successful in any interview. There will be situations when the interviewer will rudely talk to you or provoke you to become angry.
Don't fall for the trap and remain calm no matter what the interviewer says.
You should not only keep a check on what you say but also take care of your physical movement. The interviewer will be judging you based on your non-verbal reactions.
6. Be positive
Keeping a positive attitude throughout the interview is essential for you. The interviewer will make every effort to provoke you to behave in a non-acceptable way.
No matter what happens during the interview, and no matter how bad you feel, try to remain positive, and keep a smile on your face.
Holding grudges towards the interviewer will not help you either to get the job or in the future if you get the job.
7. Look confident
It is normal to feel stressed and nervous when the interviewer is bombarding you with random questions. However, no matter how hard the interviewer tries, you should never let the interviewer know about your nervousness.
Look confident, make eye contact with the interviewer, and keep a normal tone throughout the interview.
Conclusion
The purpose of a stress interview is to check whether you are a good fit for the job role or not. Therefore, there is no need to get intimidated while facing a stress interview.
However, beforehand practice and knowledge about the organization and its work culture will help you crack the interview successfully.
Liked this post? Check out the complete series on Interviews