Are you one of the hopeful candidates who have received a call for an interview in one of the best firms in the country? Are you not sure whether it is a call for celebration or fear? Well, the fear is natural, especially if you are going for your first job interview or if you have participated in several ones and are still unable to find the key for the all-important question of how to ace an interview.
A job interview can become a piece of cake if you understand that there are always ways to mold the situation to your advantage. Some necessary changes in your lifestyle, habits, and mindset, and voila you are ready. Let me share some important ways that will prove a boon and help you with how to ace an interview.
Before the interview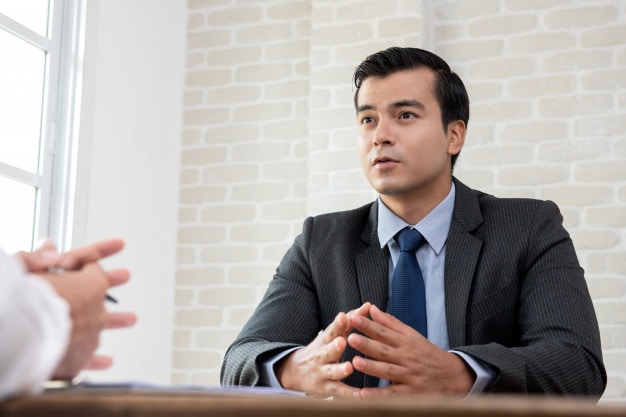 1. Conduct thorough research of the company 
Once the candidate receives an interview letter, it means that the hiring manager has liked his resume and now wants to know whether he will fit in the company or not.
This is the time to conduct thorough research if you are looking for how to ace an interview. The first thing to do is to learn about the company as much as you can via its website.
This will give you a fair idea about its business model, who are the prominent employees in the company, news about its products and services, information about the organizations it considers its competitors, revenues, profits, sales, and various other information that can have relevance with your job.
Be diligent in your efforts and try to find out more information by contacting people who have either worked for the company or are still working there. Someone from the lot can prove a guiding force and help you with essential tips for how to ace an interview in that company. Social media is another critical platform that can be a blessing in your case.
Reach out to influential people through sites like LinkedIn, Glassdoor, Twitter, Facebook, etc. to gather valuable information about company culture and the people who are most likely to sit in the interview panel.
Information, however small or big, can be an essential tool hence gather as much as you can.  You never know which titbit can become the key and help to get the job.
2. Look at the requirement of the job position 
An applicant has applied for a specific job position, and if he has got a call, it means for that particular job profile. Look at the requirement of the job position once again if you are looking for ways of how to ace an interview.
What is the hiring manager looking for is one of the most important questions. Remember, it is not about what you want, but what do the company and specifically the interviewer want from you is what matters. Who is the candidate that will be able to meet the requirements of the job is the question that will be in the mind of the hiring people?
If you are looking for how to ace an interview, you will have to mold yourself as per their aspirations. Go through the company website and find a similar job position.
Now, look at what the employee in that position was able to deliver, and has he moved a step forward. If the position is vacant because the employee has been promoted, then go through his work profile and try to emulate some of his finer points. This will help you immensely in understanding the needs of the job profile.
3. Identify your skills and compare with the requirements of the job 
Once you have gone through the roles and responsibilities of the job profile, you must have got a good knowledge of the skills and know-how the company is looking for.
Look inwards to know about your skills, experience, knowledge, accomplishments, etc. and write them down on a piece of paper for future reference. If you know someone in the company, ask for his insight to know more about the requirements of the job position.
You have identified your skills, and now is the time to compare with the requirements of the job if you are looking for ways of how to ace an interview. Make sure that you subtly mention all these qualities during the interview so that the interviewer becomes aware of them.
4. Look at the market rate to have an estimate of your salary 
One of the most popular questions during the interview is what salary are you expecting? Look at the various sites and determine what the expected salary is in the current market if you are looking for ways of how to ace an interview.
You can increase it by 10% or a bit more if your skills are par excellence. Remember to answer only when asked and not by yourself. If you are switching jobs, it is ok to demand a hike from 30% to 50% depending upon your job profile.
5. Know about the interview questions 
Make a list of the supposed interview questions if you are looking for ways of how to ace an interview. It should include the most popular as well as some uncommon ones because you never know what the interviewer is going to ask you.
What is your qualification, what about your strengths and weakness, where do you see yourself in the next five years, are you willing to travel, how will you handle a pressure situation, why do you want to join this company are some of the most common and popular questions that an interviewer generally asks.
Some uncommon ones are what your salary expectations are; how would you fire someone, and what are the questions that you were expecting and I haven't asked you? The interviewer will ask whether you have any questions for him.
You should be prepared to ask one or two because it shows your willingness to go the extra mile for the job. Applicants who say no are not the first choice of the interviewer during the hiring process
6. Prepare and practice 
You have your set of supposed questions with their answers. Some answers look good on paper, not while speaking, so speak up, record, and listen to understand whether they sound good or not.
Once you are sure of the answers, practice diligently if you are looking for how to ace an interview. Take the help of a friend or family member who can help you with the interview process so that by the time you enter the interview room, you are an old hand at answering the questions.
7. Learn behavioral interview techniques 
It is widely believed that an applicant's past behavior will have an impact on his future performance. This is why interviewers are putting great emphasis on behavioral patterns.
The applicant is given a situation and is asked how he will react or has reacted in the past in similar circumstances. Take your time and compile a list of questions with their most effective answers if you are looking for how to ace an interview.
8. Prepare for different types of interview 
Sometimes, an interview has to be a part of few interviews that will take him a step closer to his goal, for instance, phone interview, video interview, one-on-one personal interview, panel interview, etc.
Research and be ready so that you can handle each one with aplomb. Pay special attention to where technology is involved to avoid any goof-ups.
The day of the interview 
1. Adopt the right mindset 
The day of the interview is the most important day for an applicant, and this is the time to keep the nerves calm and adopt the right mindset if he is looking for how to ace an interview.
Go to sleep at the right time the day before so that you wake up fresh. Practice some physical exercises as well as meditation to relax, just like any other day. Eat a bit light but healthy food so that your nerves are calm during the interview.
Following your routine will give normalcy to the day and keep you relaxed
2. Wear the right attire 
Clothes matter a great deal as the interviewer is going to look and judge you on your appearance first and later on your qualifications. Wear the right attire if you are looking for how to ace an interview.
What is the right way to dress in an interview is a million-dollar question as it can get you the job or eliminate you from the list of hopefuls. Wear formal clothes and do not opt for casual or semi-formal clothes as both are a strict no-no during a job interview. Make sure that your dress is clean and ironed to give it a professional look.
The footwear should also be formal to complete the look. Match your belt with your shoes and the socks with your trousers or your suit. The tie should always reach your belt buckle for a perfect length. Wear only a wristwatch as your accessory.
For women, the most crucial advice is to keep the accessories minimum. Just opt for a wristwatch and small earrings. Keep your make-up light and subtle because this is not the place to overdo things.
3. What to bring to the interview 
Bring a list of references, an extra copy of your resume, your education or skill certificates, and work samples, if any, in a proper formal file to the interview. Leave all the extra baggage with the receptionist so that you look calm and professional during the interview.
4. Arrive 15 minutes early 
Arrive 15 minutes early at your destination if you are looking for how to ace an interview. This will give you the necessary time to calm your scattered nerves. Just breathe, collect your thoughts, and go through your note if you are looking for how to ace an interview.
5. Pay attention to your body language 
The first few minutes when an interviewee enters the interview room is most crucial. It is time to make a favorable impression. Pay attention to your body language if you are looking for how to ace an interview. Knock and enter.
Be confident and look in the eye of the interviewer. Offer greetings and wait to be asked any question before volunteering any information. Stick to the points, and do not try to act smart.
Take a few seconds to gather yourself if you feel nervous; otherwise, answer confidently. Make sure to mold your answers as per the reactions of the interviewer. This is not the time to be rigid. Keep the mode conversational and ask questions when the interviewer wants to know whether you have any queries.
6. Highlight your skills and your passion for the job 
The interview is the best time to highlight your skills and know-how if you are looking for how to ace an interview. A good impression on the interviewer is the demand of the hour, so show your passion and express your interest in the job.
The interviewer will keep your enthusiasm in mind when selecting the right person for the job
After the interview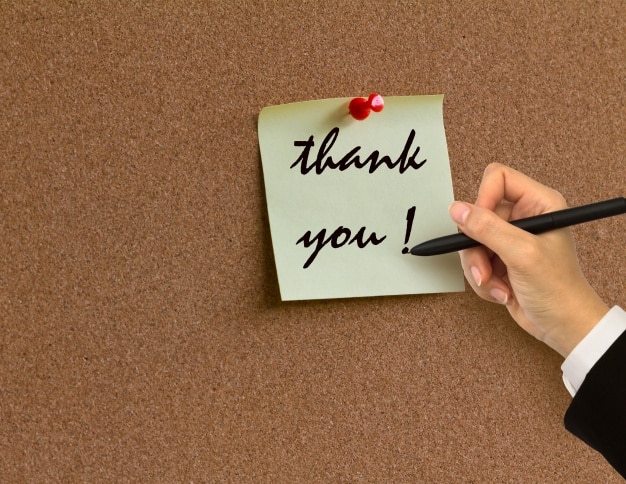 1. A thank-you note 
One common mistake that an applicant makes after the interview is that he does not follow up. A thank-you note is a positive gesture that will boost your chances during the selection process if you are looking for how to ace an interview.
It is an essential part of the interview process and should be followed diligently.
2. Follow-up 
After a suitable period has passed, the follow-up to know about your chances. This will earn you brownie points and take you a step closer to your goal. Treat this as an opportunity to remind the hiring manager of your interest in the job.
Conclusion
Do not take the job interview lightly as you are only one of the few probable candidates out of thousands that have been called for the interview. The process is intimidating at first, but the tips mentioned above can prove useful in your endeavor to crack the interview.
So pay attention to the given tips and use them to your advantage.
Liked this post? Check out the complete series on Interviews