A case study is defined as well-organized research that includes an in-depth examination of a specific case. It can be related to a person, an action, an event, an industry, or an organization.
If you are looking for ways of how to write a case study, then consider it as a research strategy that will investigate a problem, look at the alternative solutions and provide the most relevant solution to the existing problem.
Understanding the case study
A case study helps the reader to relate to the problem showcased in the case study. The examples of a case study is a blessing in disguise as a person can see himself achieving desired goals by using that specific product or service.
The length of a case study often varies and is much dependent on the subject and the number of details it requires to complete it effectively. As per several surveys, 66% of the people believe that case studies are useful in driving sales and leads.
How to write a case study essay is very simple if you include a descriptive analysis of the case you are studying.  In simple terms, a case study is often described as self-contained stories that have a beginning, a well-defined middle, and an end.
The story revolves around the protagonist, who triumphs by overcoming the issue at hand to achieve his objective.
There are four significant types of case studies
1. Illustrative case study 
This type of case study deals with descriptive studies. The illustrative case study tries to depict the current situation through a familiar language.
2. Cumulative case study 
As the name suggests cumulative case study gathers information from numerous sites at different times so that it can help in the generalization
3. Critical instance case study 
This type of case study is useful in answering queries related to cause and effect questions. The critical instance case study has no interest in generalization; instead puts its focus on a situation with unique interest.
4. Exploratory case study
The goal of an exploratory case study is to identify questions beforehand so that it is possible to start an in-depth investigation on a large scale.
Essential steps before writing a case study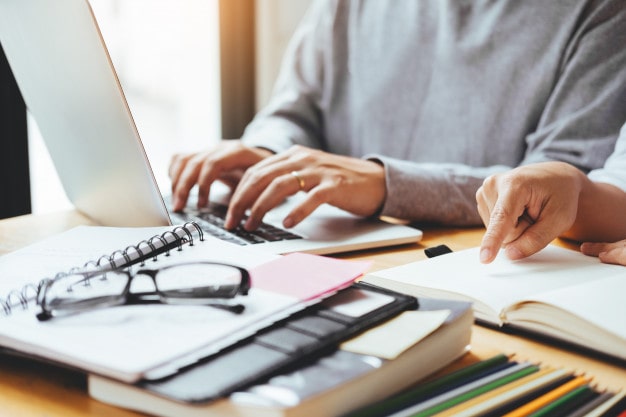 The writer must take several steps if he is looking for ways of how to write a case study assignment.
1. Determine the type or style of the case study
There are several types of case studies, and it becomes essential to determine which style and design will be most effective for your topic and highly relevant for your target audience.
Students often choose a critical case study or cumulative case study, whereas an organization will opt for an illustrative case study. People associated with law prefer a descriptive case study as the style and design fit their modus operandi.
Do not forget your purpose while determining the case study, which will be useful for your situation. It has to reveal important information that was until now ignored or could not see the light of the day.
2. Determine the topic of the case study
If you are looking for ways of how to write a case study report, then it becomes essential to determine the topic at the earliest. Go through the specific problem and narrow down the research so that it comes down to a specific topic that you have to deal with.
What is the research about and where it is going to take place is an important question that should be useful at this point, especially since the case study writer is attempting how to write a case study assignment.
3. Research similar case studies
To get in-depth knowledge about the topic, the first thing to do is research related case studies. Look at the subject matter and try to find similar ones through libraries and online platforms.
There is simply no use in repeating research on the same subject and wasting your time over it. Once you get hold of the old case studies, go through them diligently to know what information is available. It will also be helpful to read articles related to your case site and make comparisons.
You can also review sample case studies of similar scope and style to know about the format and composition that will be most effective. All these steps will simplify the work and help to identify any issues that are pending and require attention.
4. Select the participants for your case study
This is the time to collect all the available information about the subjects so that you can start with the related interviews. Look for people who are experts in specific fields so that you can obtain valuable data on how to write a case study.
Find people who are knowledgeable of the topic and have been directly involved with it at one time or another. Insights of an individual, as well as a group, often prove beneficial at such times.
It is at this time that the case study writer will have to take a call whether he wants to interview an individual or several people as a group as he is interested in how to write a case study essay.
5. Draft the list of interview questions for the case study
If you are looking for ways on how to write a case study, then it is essential to draft a list of interview questions that you will need at the time of interviewing via email, personal, or phone interviews.
The reason for the questionnaire and the subsequent interviews is that it will help the case study writer in understanding the opinions of experts and gather essential facts that might not have been published in any article or similar study.
6. Conduct interviews to obtain data for the case study
This is the time to conduct interviews to obtain data for the case study. You have selected the interviewees, and now is the time to just put forth the questions that you have prepared. Ask the same set of questions for everyone to obtain different perspectives.
Start with open-ended questions so that you can go to the root of the issues and collect viable data, facts, statistics, quotes, and even photos.
These materials will add credibility to your findings and prove a boon when you will be looking for ways of how to write a case study.
7. Organizing data for the case study 
Now is the time to organize the data that you have collected. Place all the materials like artifacts, observation, archival records, and documents in a place that will be handy at the time of writing the case study.
An essential step at this time is to sort the material that you think is useful from the one that you consider unrelated so that you can save a lot of time later on. Make different piles for both, and keep everything handy as you never know what you might suddenly need at the end of the day.
How to write a case study?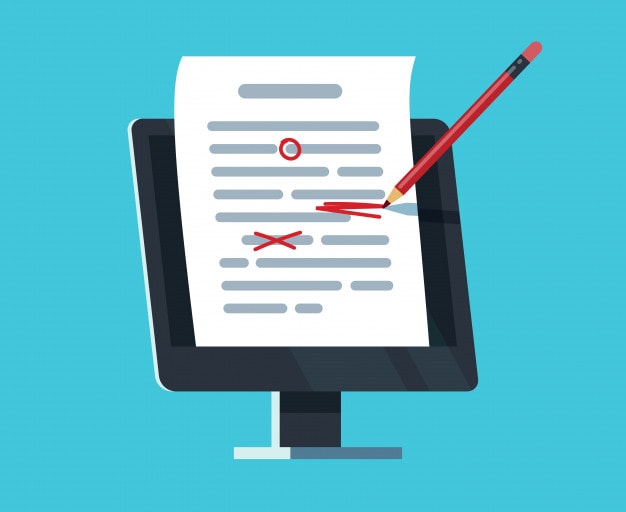 Your preliminary research is complete, and you have all the information at your fingertips. Now is the time to concentrate on how to write a case study format, examples, and of course, an essay.
1. Four sections devoted
There should be four sections devoted to the introduction in the first, the reason the case study was created along with the background information in the second, findings and presentation in the third along with a clear conclusion that mentions references and data in the last.
It is essential to set the stage in the introduction so that the reader is hooked from the onset. You can raise a question or start the introduction with a quote from one of your sources.
The background information, along with video or photos, highlights the problem that you are trying to solve through your case study. It is upon the case study writer whether he wants to adopt a personalized or persuasive approach at the time of writing
Present your findings along with the data and quotes to illustrate key points and provide credibility to your study. Give a detailed description of what you could fathom from the interviews and the solutions that are already proposed or tried.
When you reach the end of your case study, you must present the possible solutions. There is a great deal of probability factor in the case study, and this is why the writer is often seen alluding to different facets without harping on a single solution. It is now up to the reader to think about all the probabilities and come up with the solution he likes best.
2. Add references 
While writing a case study, add references of sources and appendices if applicable.
A writer looks at experts in their field to give him viable information. He knows that he will have to mention his source name at the end of the case study, and this is the reason why he prefers credible ones instead of relatively unknown people.
3. Additions and deletions 
Read your case study thoroughly and determine whether the points fit into it correctly or not. If you are unable to find a suitable place for relevant information, it is feasible to stick it in the appendix.
The writer must go through the study diligently so that he can make suitable additions and deletion of repetitive work to make the work worthy of the reader's time.
4. Edit and proofread 
Once the case study is complete, it is time to edit and proofread. Keep an eye for transition and make sure that the flow of the study is maintained. There might be minute mistakes, so correct the punctuations and spellings to eliminate grammar errors.
Once the case writer edits his case study, he should pass it to a credible person to proofread it. A fresh pair of eyes will see the content differently and notice any errors along the way that the writer might have missed.
Conclusion
A case study is one of the most effective content in terms of purpose and often finds a place of pride in several professions like business and management research, administrative science, social work, clinical science, education, sociology, and psychology, etc.
It can drive home a point convincingly and is often used for lead generation.
Liked this post? Check out the complete series on Careers