We are humans, and it is entirely normal for us to feel burnout at some points in our life. We all feel like taking a break from our professional life at a particular stage. There could be tons of reasons for choosing a career break, and one shouldn't ignore the signs of burnout.
Changing jobs and taking a career break are two different things that shouldn't be confused with each other. On average people take career breaks five times in their professional life, whereas they change jobs a dozen times.
Taking a career break is not always equivalent to relaxing – you may want a career break due to various reasons.
So, if you are also feeling frustrated and want to take a career break then let us take you deep into this decision and understand different aspects of a career break –
Why is Career Break necessary?
It is essential to understand why it is important and why people go for career breaks –
1. Lifecycle events

Most people take a career break due to their lifecycle events. It could be because they feel frustrated and want a break. You might be having children to raise or older parents to take care of.
Many people take career breaks to just enjoy their life like traveling to new places, exploring new adventures, and so on. Such breaks are essential to ensure work-efficiency.
2. Pursuing passion

Often, people take career breaks to pursue their passion. An excellent start-up idea might strike your mind at any stage of your life, and that's when taking a career break is essential.
You can't give your best to your job and start-up at the same time.
3. Education

Education is another prime reason why you should take a career break. If you feel like studying for better career options or just to increase your knowledge in a domain, then you can go for career breaks.
All in all, a career break is an opportunity to travel or to put knowledge and skills to good use and experience something refreshing and different. For a successful career break, you need to leverage your experience to your benefit in the long run.
Few essential things you need to pay heed upon while thinking for a career break is-
Think of your career break as the value gained and not as time and money lost
Think ahead and look at your career break as personal enjoyment along with the opportunity to learn new skills, do personality development and pick up useful credentials
Opt for what you like and not what is in trend or fashionable
Do not listen to what detractors and amateur critics say
So, these are the significant reasons why career breaks are essential. Let us now have a look upon some of the amazing career break ideas-
Best Career Breaks Ideas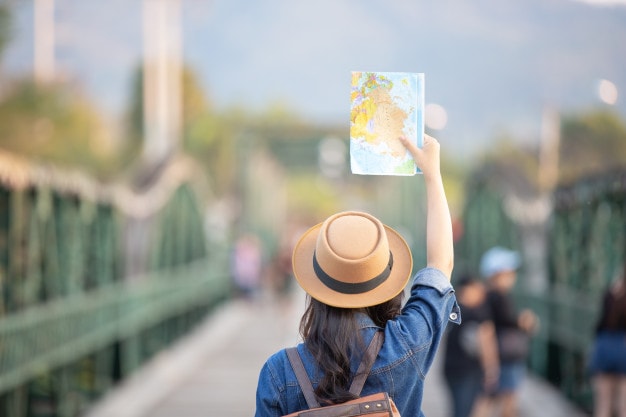 1. Travel
Overlanding
Backpacking
House-Sitting
Road-Tripping
RVing
Horse Riding
Cycling
2. Learn (or Improve) a Skill
Journalism
Languages
Diving
Martial Arts
Photography
Music or Dance
Skiing
Sailing
Cooking
3. Achieve a Life Goal
Write a Book
Spend Time With Family
Discover Your Roots
Restore Something Big
A Physical Challenge
Follow a Sports Team or Event
4. Volunteer & Work Experience
Community & Building Projects
Archaeology
Conservation
Farming
Teaching
Coaching
5. Humanitarian Aid
Natural Disaster Recovery
Aid Worker
Before you plan to take a career break, it is essential to understand its effect on your resume –
How to handle the effects of Career Break on your resume –
You aren't taking a permanent break from your professional life, and you will be back after a certain period. Now, a gap in your resume can affect your future opportunities. Undoubtedly, it will affect your resume values negatively but here are a few things you can do –
You needn't put the employment date in your resume. If your career break was of a few months, then you can add employment year to hide that gap.
You can reframe your resume in a strategical way where you put your skills at the top of the experience. Under the experience column, you can emphasize the projects you have worked upon than the employment duration.
If you went for the sabbatical method, then you can explain this to your employer as you kept yourself busy in other productive works. Read about the sabbatical method in the next section.
Be ready to answer any questions regarding your career break and emphasize the productive tasks that you did in that duration. No employer wants to recruit a lazy staff; hence be aware of that before you frame your resume for a new opportunity.
Career break v/s Sabbatical

People remain confused between career break and sabbatical as both seem similar on many grounds. Sabbatical, unlikely a career break is a more formal system of taking off from your professional life. It depends on your organization's policy, whether you have a sabbatical option or not.
The perks of a job like a salary are suspended for that duration of the sabbatical period. The best feature of the sabbatical system is that you have the security of returning to your original job. Often, the sabbatical system is accessible to the employees at higher ranks, like managers.
Let us understand if there's any right time for career break –
Is there any right time?
It's never easy to define the right time for a career break; however, your personal feelings define when you should go for a career break. If you are young, you should invest the majority of your time in learning new things and learning experience.
Assess your inside, and you will be a lot clearer about taking a career break. Make sure you have a valid reason for your career break. It's best if you are utilizing your career break to improve yourself professionally.
Here are some additional tips to help you out with your bold-decision –
Tips before taking a Career Break
1. Assess your situation
It's always important to assess your situation before you jump to the decision to take a career break. Check if your reasons are valid, and you won't end up disturbing your career through this decision. You are taking a career break to improve your professional life – make sure you stick with it throughout the break.
2. Save Money
Thinking of finances while planning a career break is not unusual. You should make a budget and think of the amount you would require while you are on break. If you have family-responsibilities, then make an extra financial backup before you go for a career break.
3. Backup plan
Nothing is perfect, and you can't escape the fact that there are always the chances of unfruitful results during your break. You might not get what you want. You should have a backup plan. It might be about re-entry into the same job but always have a backup.
4. Check your network
Before you opt for a career break, get in touch with your older contacts. Meeting peoples and discussing things with them will give you a better perspective. This will also boost your chances of a secured career even after a career break. Not only it's useful for your career, but it's also fun.
Let us now have a look upon some of the key tips that will help you in getting hired after a career break-
Best Tips to Get Hired After a Career Break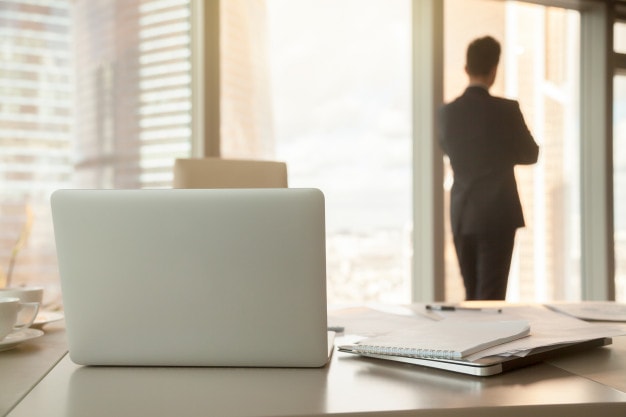 Stay up to date
Reflect upon what you have learned during your break
Adeptly update your CV and tailor your cover letter
Learn a new skill and add that in your CV
Opt for an online course during the career break
Increase your self-confidence
Do some sorts of volunteering
Be accessible and adaptable to new opportunities
Use your existing connections or networks
Look for some career returner programs
Final Thoughts!
So, these were the tips that you should follow before taking a career break. We know that no decision is wrong – it's you who make a decision wrong or right, but taking precautions is always wise. Take a career break for your good and come back stronger than ever.
Every individual has separate career ladders, and they climb at their own pace as per their goals in their life. If you want to rejuvenate yourself, learn new skills, and come again with optimized zeal and improved confidence, take a career break.
We hope the career break ideas mentioned above will help you in choosing the right option for you.
Are you also looking for a career break?
Why are you thinking of taking a break from your career? Share with us in the comment section below.
Liked this post? Check out the complete series on Careers