Career management, in simple terms, is referred to as structured planning of the professional career through personal choice. This is a life-long process that also includes choosing, setting, and drawing strategies for achieving personal goals.
What is Career Management?
Career management is the capability of proactively and strategically planning and running your career. It is about improving self-awareness so that a person knows his preferences, priorities, work values as well as strengths to have an exact idea of his future goals.
In this fast-changing world, hiring managers are looking for two things in the employees.
The first is that they can set goals and have the ability to go after them and succeed. Second, they have the necessary tactical skills to undertake appropriate action, for instance, problem-solving, decision making and networking, etc.

Components of a career management System
The key components of a career management system are as follows-
Support from top management
Periodic assessment of skills and know-how
Open enrolment
Full involvement of supervisors and managers in the process
Coordination with activities related to human resource
Using managers from the human resource as consultants
Periodic assessment of programs
Onus on success
Realistic feedback related to career progress
Career management process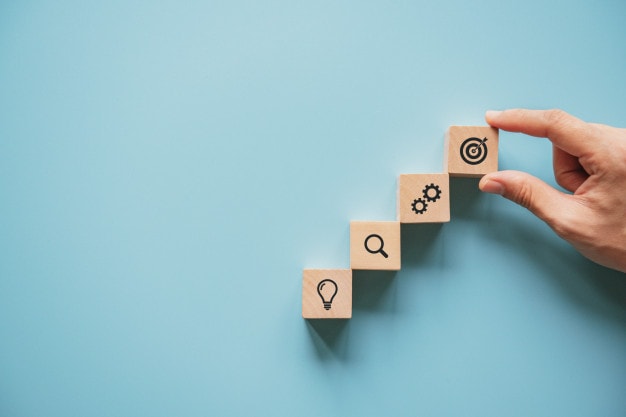 The career management process is about investing resources to accomplish your goals and objectives. It includes several concepts that are described below-
1. Self-awareness 
This is the first step in the career management system and provides self-introspection. What are your interests, what is essential for you, what are the things you value, what are the things you like, what are your unique skills etc. are some questions that need to be answered in this phase for discovering specific things about yourself.
All these questions are the means to find your values, traits, interests, and skills so that a person can set his goals for the future.
2. Career exploration/career development planning 
The career development planning or career exploration is a recurring process that includes the following steps –
Career values – It is essential to integrate work values with overall life values to know what is necessary for you in life. It is the work values that acts as a guiding force and helps to focus on the essential things. An individual who is happy and satisfied in personal life will quickly achieve better productivity. Remember, work values keep on changing at intervals, and it becomes essential to keep on reassessing them regularly for overall job success.
Work preferences – Work preferences play a significant role in career development planning. It is a personal choice, and it is quite natural for two people to have different work preferences in life. Dig deeper to assess and identify work preferences and, if necessary, take the help of assessment tools for your purpose.
Strengths – Understand your strengths if you are interested in career exploration/career development planning. Look for positive qualities like hard-working, detail-oriented, excellent communication skills, and also specific traits like good at decision making, soft skills, etc. to develop your full potential. The more specific your abilities and qualities are, the more you will be successful in the job interviews.
Weakness – Just like strengths, it is also essential to identify your weakness if you are interested in career exploration/career development planning. Hiring managers pay special attention to the weakness of the applicants, and often one of the job interview questions is what do you consider your weakness. An honest understanding of your weakness will help you in overcoming them in time so that you are not embarrassed by it at any moment. Do not be overly self-critical as this step is designed so that a person can call attention to perceived weaknesses and take matters in hand to eliminate them.
3. Lifelong learning 
Technology is reigning supreme in all the spheres of our life. All the technical devices like tablets, phones, and computers have become necessary in the workplace and often determine how we are managing our work life.
Adapt to the ongoing innovations and devices by updating your skills and know-how regularly.
4. Networking 
One of the most critical aspects of career exploration/career development planning is effective networking. It is an essential asset that can take your career a step further. Develop and hone your ability to connect and interact with important people.
Building a good and strong relationship will have a direct impact on career opportunities in the future.
Objectives
The objectives of the career management system are as follows-
The objective of the career management process is to help in improving the performances of the employees. It involves them in identifying strengths and weaknesses for setting desired goals. It also encourages employees to recognize the need for training and to provide ample opportunities for its achievement if necessary.
The objective of the career management process is to integrate and align the goals of the employees with those of the organization. It helps to find the right fit in the organization by matching the right person with the right job profile. It encourages several practices like rotation and transfers to different departments within the organization to boost efficiency and productivity. It improves the capabilities of its existing employees so that there is very little need to hire employees from outside.
The objective of the career management process is to inform the employees about the available career options in the organization. It also helps the employees to identify the skills and know-how needed for jobs in the present scenario and the future. Career management helps to develop and enhance the career path of the employees.
The objective of the career management process from the employer's viewpoint is that it ensures the availability of a pool of skilled and competent employees in the organization.
Advantages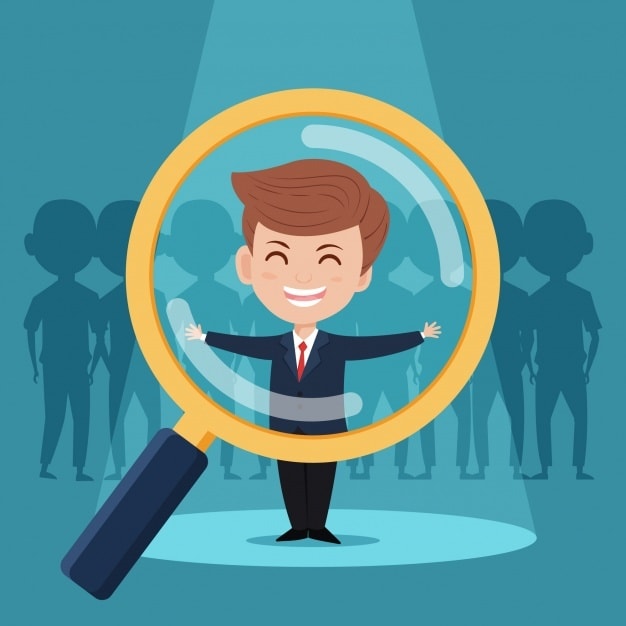 The advantages of career management are as follows-
The career management program ensures a regular supply of professional talent to fulfill the goals and objectives of a company. Staffing inventories is one of its significant advantages
The advantage of implementing a career management program in an organization is that it encourages staffing from within the company.
One of the essential advantages of the career management process is that it helps an employee to set realistic goals
An effective career management program is a remedy to solve staffing issues.
The advantage of implementing a career management program in an organization is that it minimizes the rate of employee turnover and boosts employee retention.
The career management process provides better opportunities for career growth to the employees in an organization.
Career management is a step in the right direction as it improves employee engagement and employee satisfaction in an organization. This leads to enhanced employee motivation.
The advantage of implementing a career management program in an organization is that it encourages employment equity through appropriate placement and selection during the recruitment process. It abolishes discriminatory practices related to promotions and raise.
Conclusion
Career management is an ongoing and continuous program that puts its onus on the employees and their wellbeing. It ensures personal development and growth by developing competencies so that it can lead to the professional rise and career growth.
Liked this post? Check out the complete series on Careers