A personal goal is what you want to achieve in your life. Having personal goals is good for everyone because it helps them move forward in their lives. Your Personal goals can be short term as well as long term.
Throughout the entire life, the particular purpose of a person changes. We don't have the same aim from childhood to adulthood.
But yes, some people have the goal since their youth and they remain constant with what they have set before.
Most people keep changing their life goals from time to time. It's not them, but their interests, situations, and positions make them change it. But it is imperative and helpful to set personal goals.
When you set a goal, you know what exactly you want in your life or what path you want to choose. This clear conception makes it easy for anyone to become more determined with their actions.
When someone sets a personal goal, they have an urge to reach it. People can entirely focus on one thing rather than messing their minds about what they want to do.
There are a lot of things one must know while setting up a personal goal for them.
Let us understand the concept of personal goals with a few examples first-
Examples of Personal Goals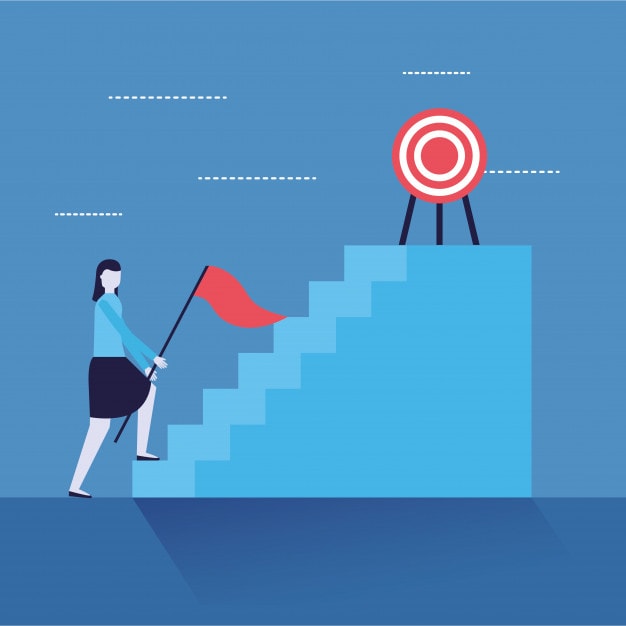 Personal goals can be anything like you can set a goal of achieving 90 percent marks in a class test, or you will get a promotion by the end of the month.
Goals change through a lifetime.
For example, some people as a kid wanted to be a drummer, but with growing age, they changed their mindset, and now they had a goal to be an engineer.
Even after you reach the goal of being an engineer, afterward, your goal might change.
But keeping a personal goal is essential for everyone. It gives a clear view of what you want in life. You can focus on the purpose and make the right decisions that will lead you to more significant achievements in life.
When you grow older, you might find your childhood goal funny, and you might think that you would have never become a drummer and perform on stage, but since you love that part, you can again set the goal that you will improve you drumming skills.
These are more prominent examples of personal goals
It's not possible to reach your life goal in one step. Some people cannot make a big decision depending on something. That is why people need to set smaller goals and go step by step. For example, some people set a goal to top their next class test.
Now that they have a purpose, they can concentrate on it correctly.
If they want to beat the exam, they must set small goals. Like if they have 15days for preparation, they must set goals in order
One Day Goal – to complete one chapter and revise that chapter properly
One week goal – to complete the whole syllabus
Twelve days goal – revising all the chapters properly and making sure that they know all the answers
That is how smaller goals lead people to their most significant life goals.
Because such a wide range of personal goals, they can be categorized in different forms such as-
Academic Goals
Professional/Career Goals
Financial Goals
Creative Goals
Emotional Goals
Ethical Goals
Physical Goals
Domestic Goals
Social Goals, etc.
Now, the question comes why having personal goals is so important? Let us understand that as well-
Importance of Setting Personal Goals
Setting a goal helps you grow as a responsible person.
It is not just fixing a goal and doing whatever in life, but it is a process that makes you understand life more efficiently. It is an essential part of a person's life and career.
Here is why setting a goal is important-
Sometimes people work hard and still end up achieving nothing and find themselves in a complete mess. That is because they never made a goal. They worked hard, but they didn't know why they worked hard. It is essential to know the thing you want to achieve and then take action for it.
It is a process that helps you to decide what you want to do in the future. Not only this, but it also helps you keeping aside things that are not important.
Once you become lucid within yourself and you know what you need in life now you can utilize it to set smaller goals which are steps towards the primary purpose of your life
Goals not only help you to choose a career, but it also brings self-confidence in you.
You will get to know your abilities. You will be able to correct where you think you need a correction.
You will be able to see your progress while achieving the smaller goals you set. Your achievements will encourage you to work harder and reach the biggest goal of your life.
You get motivation in every next step. It increases your knowledge. It teaches you how to manage and balance the time and resources you can make to live your life.
Some goals might be secure, and some might be harder. You might fail to achieve a goal in the first attempt, but if you have the determination to get to the top, then you will work harder and complete it in the next. Setting goals helps you to accept failure and enjoy success.
Setting a Personal Goal
To arrange a goal, the first and the most important thing is to know what the item you want to achieve is. Because if you are not sure about what achievement you want, you will never be successful.
Here are the steps one should follow to set a life goal:
Find out what you want to be or where you want to see yourself in the next ten years. Get a confirmation from yourself if you wish to be this or that. Set that as the goal of your life.
As everyone knows that one cannot jump from 0 to 100, so now you need to part your most significant goal into smaller ones. You can think of these small goals as the stairs to reach the top where you have the primary goal.
It will help you keep this thing in your mind that a goal is not only about deciding what you want to be. You should be clear about everything related to it. You need to set a goal for every part of your life, not only a career but a family, education, finances, etc.
Once you have a clear image of your goal, you should start planning how you can achieve them one by one.
Remember, each step is essential, and all of the smaller goals play an equal role in your life.
If you meet one small goal quickly, then try to make the next goal harder than the previous one.
Never make any negative statement while expressing an aim. Always stay positive, and that positivity will always motivate you to do better.
People can have more than one purpose; in such cases; they should give priority to each of their goals. Like which goal they want more and which one they want a little less. Prioritizing each goal makes it easier to focus on the goals that are more important than the rest.
Take small steps. When you choose smaller goals, you can see the progress in yourself with achieving every small goal, but if you take larger ones, then you might not be able to see progress clearly, or maybe it will take a long time for you to realize your growth.
Never listen to others when it comes to set your life goal. Others may tell you to set goals that seem to be realistic for them but not for you. You should set goals that you can achieve, and that seems sensible to you. The biggest goal of your life should be your decision only. Nobody else can decide for you.
Let us now have a look upon some of the personal goals that can shape up your life in a more constructive, productive and blissful manner-
11 Personal Goals which Can Be Better For You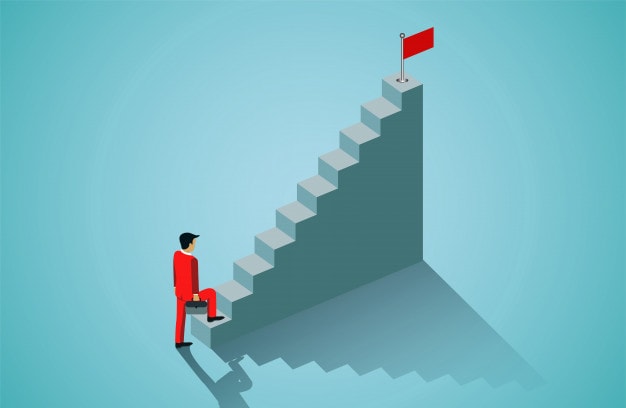 1. Build up confidence
As per the research, the results came out that only IQs are not the single step of success in a person's life.
Even this factor is much more critical in the three main elements of success in self-confidence. Building up confidence is one of the most significant parts of a successful life.
One must need to boost up its self-esteem for achieving other life goals.
This is a thing in which you must make a goal of building up your confidence, which will be better for you.
2. Listen attentively


You must learn how to pay attention to what others are saying.
This is one of the essential things that you need to develop in your behavior.
It means listening carefully and asking open-ended questions to them so that you can pay heed to the essential things without any distractions.
3. Remove fear
The one and foremost thing which everyone should do in their life are to control their concern in life.
For eliminating fear, you will need to get used to that habit or the situations when you fail.
Once you are familiar with the job, then you will not fear anything and can start your work in a very calm mood in every manner.
By making this one as one of the significant personal goals, you will be able to perform your tasks ingeniously.
4. Body language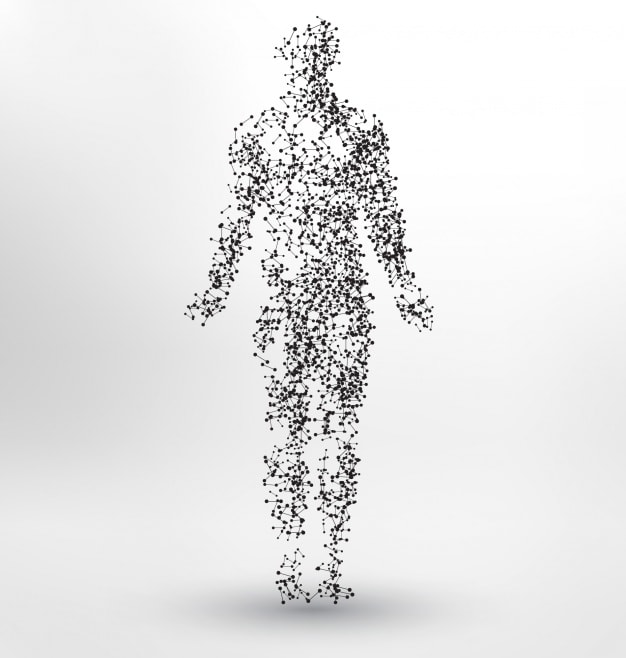 You will need to create a perfect body language because it is a nonverbal way of speaking.
A correct body language is an ideal key to become a successful person and which is much more needed to impress anyone.
Your body language will tell anyone how your behavior and how your confidence is.
Making a functional body language must be the prior things that you would like to set as one of the vital personal goals.
5. Get involved with others
You must be involved with others.
Make sure you should not manipulate anyone and always be honest with others.
Instead of managing anyone, you must learn how to get involved with others and create ways of relating the ideas through topics.
This will sharpen your emotional intelligence, and ultimately empower you to lead a useful life.
6. Accept yourself
Learn to accept your flaws and accept which you can't do.
Everyone in this world is not a perfect one; you need to understand this.
Do not overdo anything which you cannot do. This is a small personal goal that everyone should build up in their behavior. This will create a sense of peace in your mind.
When you accept yourself, you incorporate self-realization and self-actualization that ultimately empower you.
And knowing who you are should always be one of the most important personal goals if you wish to lead a happy spiritual life.
7. Wake up early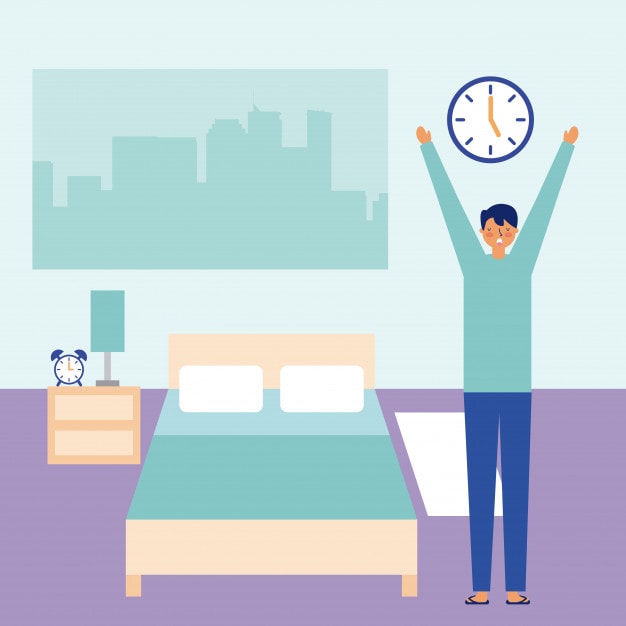 Waking up early is a good habit which you must do in your life.
It would be best if you went to sleep in time so that you can wake up early in the morning.
You must know that waking early in the morning gives you the extra energy and will give you plenty of time to enjoy your life and to complete your work accurately.
It also makes your brain sharper and will make you pro-active. So, making this one of the vital personal goals for you will be quite useful.
8. Learn to move on
You will have to set it as a personal goal if you want to lead a successful life.
If you are not let go of the past, then you cannot enjoy your future. Learn to move on in your life and enjoy your present and plan your future.
When you learn the art of moving on, you don't let negative thoughts, actions, emotions or behaviors hamper you from moving ahead in life.
9. Don't Procrastinate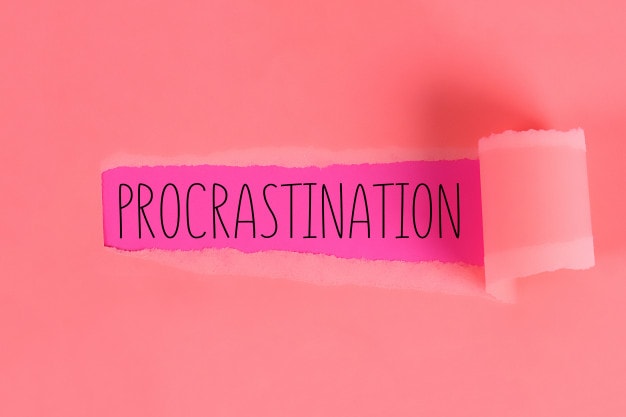 Procrastination can be the prime reason behind your low success rate. And that is why; you should make a personal goal that you will not procrastinate your things.
You need to schedule things more appropriately and prioritize different tasks based upon their value.
You have to unlearn your habit of procrastination if you want to increase your productivity. So, this has to be one of the most important personal goals for you.
10. Optimize your Willpower
For performing well on different aspects of life, your willpower must be well optimized.
Willpower plays a crucial role in ensuring the right health, financial status, performance, relationships, etc. You will be able to perform well, even in the most stressful circumstances.
11. Financial Stability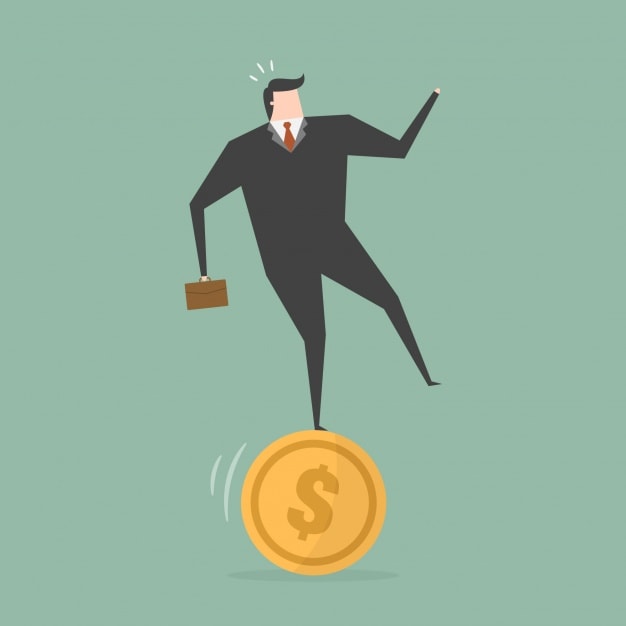 Accomplishing financial stability has to be one of the vital personal goals in your life.
It will offer you the needed peace that you have always been craving in your life.
Being aware of your life goals, and incorporating those practices that can offer you financial stability has to be in the list of your personal goals.
Personal Goals Wrap Up!
It is essential to set a personal goal in your life for a bright future.
A piece of precise knowledge about what you want to be will always bring you ways to reach that goal. The aforementioned personal goals will, for sure, enable you in having a constructive, goal-oriented and fulfilling life ahead.
Did we miss any of the personal goals that you want to achieve in your life? Share your life goals with us in the comments below.
Liked this post? Check out the complete series on Personal Development