Many, many people around the globe deliver lectures or write articles and books about leaders and transactional leadership every day.
Leadership is a very complicated term to be precisely defined by putting it into words. Many forms of leadership have been witnessed in the past. Some exceptional leaders have manifested themselves and have gone on to create history in their own spheres. Each of them has had a different style of leadership, different levels of intimacy with their teams, and stark different personalities and beliefs.
Transactional leadership was conceptualized first by Max Weber in the year 1947 and later taken on by Bernard Boss in the year 1981.
Transactional Leadership
Transactional leadership is a commonly seen style of leadership that is mostly used by managers. As the name suggests, transactional leadership is a purely professional, give and take the kind of a relationship. The leader is concerned about the basic functioning of a team, organizing and conducting the business in a positive manner, and short term planning for the business.
Transactional leadership involves appealing to employees by targeting their personal interests in the task at hand. The authority that a leader has is derived from the position that he/she holds. The subordinate is expected to obey the transactional leadership instructions of the team leader because of the higher position and title that the leader holds!
The leader in transactional leadership case uses a combination of rewards and punishment to get the employees to do the job. If an employee performs as per expectations or exceeds it, then he/she is rewarded and underperformance will lead to a punishment.
There are many who do not always appreciate transactional leadership because this, as the name suggests, transactional leadership is extremely transactional. Visionary leaders and world leaders are usually transformational leaders rather than transactional leaders. In transformational leadership, the leader is one who ensures the personal and professional growth of his/her entire team and is a visionary of sorts.
Cons of transactional leadership
There are a few cons of transactional leadership has that stand out very clearly.
Transactional leadership overemphasizes on set routines and methods of doing tasks. Out of the box, thinking and creativity in employees are seldom encouraged. Efficiency is given more emphasis as compared to experimentation to develop new products.
There is no personal bond that is formed between team members or even the team members and the boss (leader). This is an important feature of transformational leadership which is considered the best type of leadership. A sense of connection and closeness to the leader will always motivate the employees to go the extra mile to improve their performance.
Transactional leadership also sees the leader more reactive rather than proactive which is harmful to the team and the organization. You need to be prepared for what is coming.
A transactional leader follows the culture of the organization and works within the framework. This is not always good. Many a time, a dynamic leader is required who can change the way things are done and set a new vision and culture for the company.
This being said, transactional leadership has also proven itself very effective several times over the years. The cons of transactional leadership can also act as the biggest strengths of this style and make transactional leadership extremely impersonal and professional.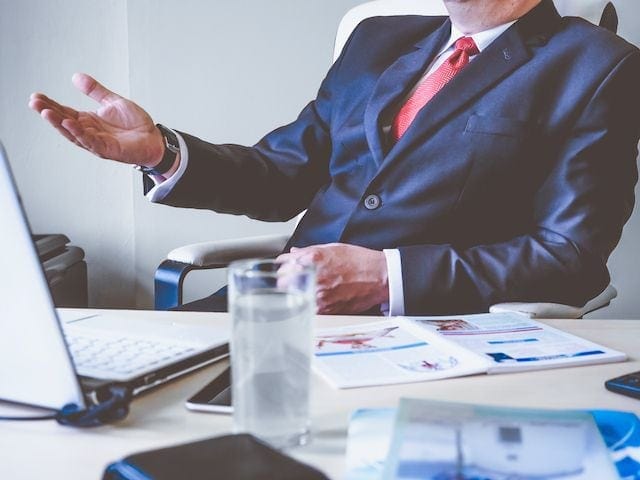 There are those professionals who quickly get down to business and don't mean anything but business. They do not hesitate in giving rewards to those employees who, on their own, take the initiative to develop themselves and perform better. These leaders also do not hesitate in repudiating the employees if their performance is bad.
Here is a video by Marketing91 on Transactional Leadership.
Different Examples of Successful Transactional Leadership
A few examples of successful and influential transactional leaders are given below –
Norman Schwarzkopf transactional leader
Norman Schwarzkopf was an advisor to the Vietnamese army and later also served as the commander in chief of the US forces for certain operations.
Bill Gates transactional leadership
Bill Gates – This icon needs no introduction. The founder and Chairman of Microsoft are known to be one of the most respected and successful transactional leaders because of the way he dealt with his employees. Bill Gates is known to not go easy on his employees till he is satisfied with the answers they give him. At the same time, he gives employees free hand to work as they want to be provided they achieve the targets they are given.
Howard Schultz transactional leadership
Howard Schultz – Howard Schultz is the owner of the iconic and well-known brand 'Starbucks.' As a transactional leader, he has had a good vision for the company and has made a name for himself and a niche for the brand.
Liked this post? Check out the complete series on Leadership