Personal appearance speaks volumes about your personality, and it plays a crucial role in creating favourable or unfavourable first impressions for you.
That is why, either you are going to a professional meeting, or planning to attend a business meeting or even going to a family function, you must pay attention to your appearance.
We all have heard that the first impression is the last, and at the time, when marketing and advertising are so prominent across the world, pulling in someone with the first impression is the key to success. – Personal appearance helps in doing this.
Appealing appearance not only impresses and attracts other people, but it also plays a crucial role in boosting one's self-confidence.
That is why; we thought to come up with a post that can guide you about the significance of personal appearance in professional as well as personal lives. We will also cover talk about some of the best ways through which you can improve personal appearance, so let us get started right away-
Introduction to Personal Appearance
Communication and presentation skills include not only your way of speaking or listening but also your appearance.
So, it is crucial to have a grip over personal appearance. People are judged based on their appearances. It can be your way of walking, talking, behaving or even wearing your dress. And the most crucial part is the body language that sums up everything.
Positive Body Language is about having a smiley face and maintaining eye contact throughout the conversation.
Nodding during the agreement also works well.
A firm handshake, leaning properly and concentrating is essential. An individual must look interested during the conversation and should present a calm exterior.
On the other hand, negative body language has many symbols when a person is continually tapping the foot or fingers or scratching when a person doesn't look interested or pays attention or yawns during a conversation.
Also, when a person doesn't sit still and concentrate but continuously looks at the clock makes the appearance worse.
For personal appearance, expressions, body language matter a lot and they make a more significant difference.
Anyone who greets with a smile will always be prioritized instead of someone who is lost in their world.
A person needs to remain calm and concentrate on their work.
Best Ways to Improve your Personal Appearance
1. Control your facial Expressions 
Facial expression is the first thing anybody notices in an individual.
So it is crucial to have the right image and good expression on your face. It is said that "the first impression is the last impression", so it is essential to control your expression. One cannot alter their face, but the expression can be controlled.
People often have a bad day and yet have a smile on their mind, that's because they have reasonable control over emotions.
Your face is responsible for showing grief, happiness, astonishment, surprise or intimidation.
It has control of everything that is going in your mind. So it is always appreciated to have a small on your face, people find it attractive and generous.
2. Body language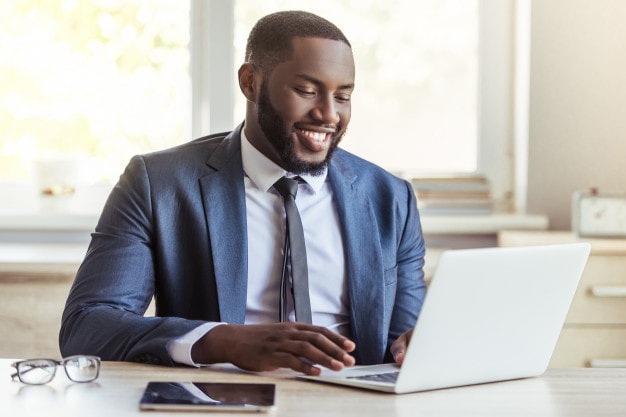 Only you can control your expressions and body language, and for that, you need to know yourself.
The appearance and language convey the image if the body makes a lot of difference. The way you sit or stand or lean, these gestures can say a lot about you. And these gestures are read by people, and they judge you on this basis.
Let's consider an interview, there you went with a very pleasing appearance, but the body language and expressions weren't right.
That means your body language and expressions can be the reason if your selection apart from knowledge. This is one of the ways to communicate through the non-verbal account.
3. Greet everyone you meet 
Often friendly people have a generous and kind heart who greets everyone they meet.
This makes other people love and respect them even more. Some people can also be jealous of those people, but it doesn't matter unless you are happy with yourself. Always spread love rather than hate or jealousy. Respect and greet everyone who comes in your way.
Personal appearance is not only judged by your face or body but through your manners as well. Anyone kind towards others is always praised and respected.
This world is already full of negatives and fake people, so try to go against the flow. Be that generous soul who is trying to change it through their manners.
4. Take good care while cleaning yourself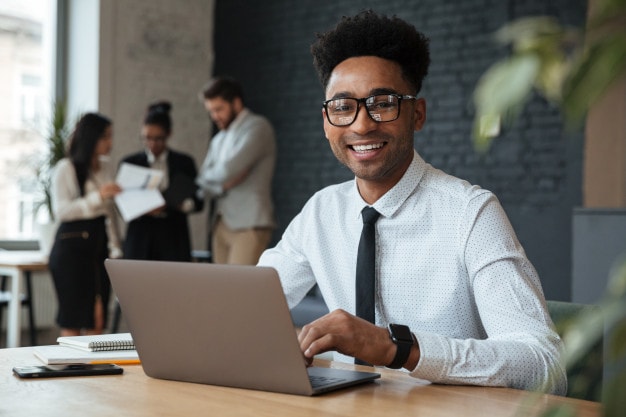 Cleanliness is essential whether it is of your body or the clothes you are wearing.
You don't have to buy expensive body washes or shampoo, but you should know how to use it. It is essential to know the worth of hygiene. This creates a significant impact on others, and you will feel good about yourself.
Not everything is done for others but oneself. This cleanliness is more important for your hygiene instead of showing your appearance to others. Every day you should take a bath and take care of the cleansing of your body. This is one of the valuable aspects of the presentation, and it should be taken care of.
5. Wear comfortable clothes  
It doesn't matter whether your cloth is expensive or cheap; all that makes sense is your way of dressing.
So it is crucial to have a relaxed and comfortable look instead of showing your body. You can wear dresses of lakh yet feel uncomfortable, and there is no point in doing that. All you need is that you should feel flexible.
Don't try new things just because someone told you to do so or you liked it.
Always make sure that whatever you are buying with go through your casual look and won't make you look weird. You can purchase expensive dresses but stick to having only 3-5 of them instead of putting all of them in your wardrobe.
No, that won't look appropriate, choose your dress wisely.
6. Don't repeat your appearance simultaneously
This point makes a logical sense, and even you will agree with that.
People notice your dresses and their colours, so it is crucial to change it every day. Otherwise, people will judge you based on cleanliness. Any person who wears the same dresses for a week means that s/he doesn't have a habit of cleaning.
Colour and coordination are essential factors for your clothes. Don't wear blue for consecutive four days; people observe that. Change your appearance, wear different shades, use different perfume.
Small things like these matter a lot and will affect your appearance.
7. Always smell good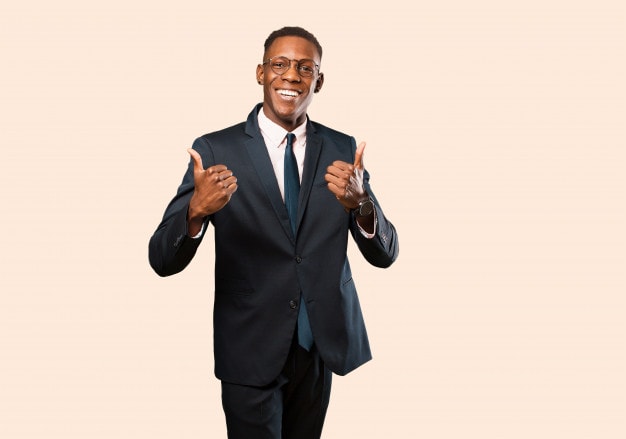 When you are considering personal appearance, it is crucial to feeling good.
Choose a good perfume and use it daily because fragrance matters when you are in between a gathering. Also, don't spray it all over your body, just sort a bit on your hand and rub it on your neck and ear.
Follow this pattern, and you will never overspray your perfume.
A pleasant fragrance is often considered an excellent characteristic of appearance. There are numerous perfumes or deodorants available in the market.
You can choose as per your convenience and use them daily. The pleasant smell makes you feel good, and people will like to hang out with you.
8. Wash your clothes 
You can send your clothes to the cleaners but only if you are at your home.
What if you are out of the town and you have to be very neat and clean, but you have no idea of washing your clothes. That will be a big problem. So we suggest that you should wash and press your clothes instead of always buying a new one.
Also, you can save lots of money by doing it on you. Washerman not just washes your clothes but also press them.
For that, they charge a lot per clothing. So it will be right for you if you do it on your own, you will gain a habit of it, and also you can save money and always look fresh.
9. Maintain a good oral hygiene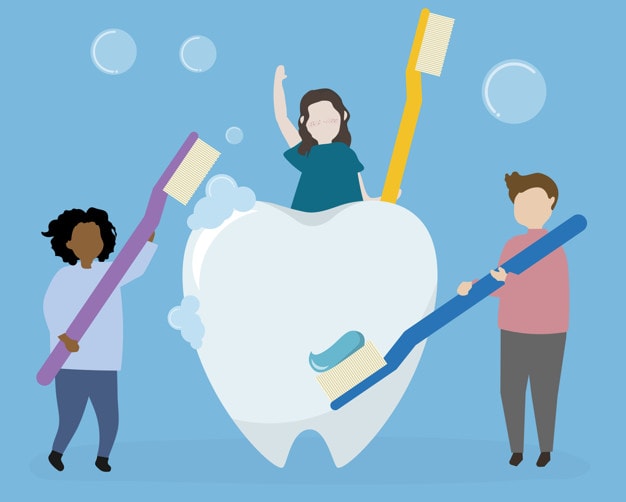 People don't consider this point, but it is a very crucial point to note in your appearance discussion.
Every individual is suggested to brush their teeth, at least twice a day and use a good mouthwash. This creates a big difference because communication is through your mouth, and it deserves to be very clean. Also, floss is essential every day.
People should take extra care of their body and their mouth cleaning because these things are observed initially. Individuals use some fresh mouth tablets like tick-tack and happy dent, but it doesn't last long. So it is advised to use brush, mouthwash and keep your oral routine healthy.
10. Take extra care of grooming 
Perhaps the crucial thing about your appearance is how well you groom yourself.
Grooming isn't as easy because people think more about their clothes. But on the other hand, grooming makes a different impact on your appearance. If you wear expensive clothes and do not have a clean-shaven face, you won't be appreciated.
Tidy appearance and proper grooming are what everybody loves and appreciates.
It doesn't matter if you are in your casual or professional work, grooming gives a different way. Dressing and grooming, both of them are equally important.
Take care of both and be well-groomed.
In the next section, we will talk about some of the personal appearance tips for the workplace-
Personal Appearance Tips for the Workplace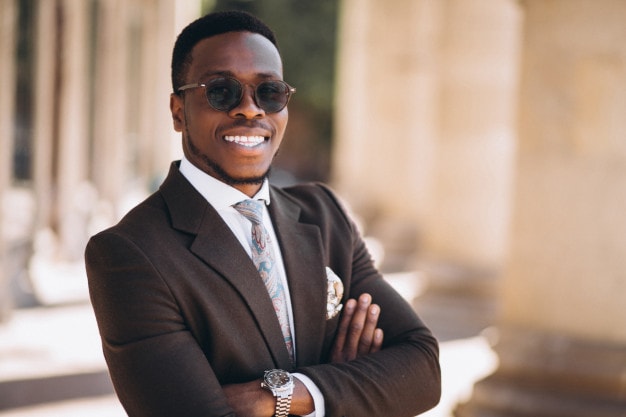 Some of the critical tips that will help you in having the best personal appearance at the workplaces are-
Dressing to impress and following the work Dress Codes
Knowing the dress code for men and women in corporate structure and non-corporate structure
Paying attention upon proper grooming
Giving heed upon fragrance and body odour
Wearing the right kinds of shoes
Wearing a watch
Tucking the shirts in
Opting for the right colours
Opting for the correct type of undergarments
Incorporating the right body language
Paying attention upon gestures of hands and legs
Using the right words and well-etiquette conversation skills
Choosing the right voice modulation
Personal Appearance Wrap Up!
People often believe that for an interview, the knowledge matters and nothing else.
But only some care about personal appearance as well.
Indeed, they are the ones who are going to top the interviews because both are important equally.
Relying on your appearance is the initial step to self-love.
If a person cares about their appearance, then ultimately, he is well disciplined and organized.
Therefore, it is suggested that every individual should take extra care of their appearance. Stay healthy, hygienic and take care of your presentation.
How important do you consider the personal appearance in professional and personal lives?
Did we miss any of the critical tips for improving personal appearance? Share your views with us in the comments below.
Liked this post? Check out the complete series on Personal Development