Boost is one of the main health drinks available in consumer markets and is associated with food and beverage industry. It was developed in the year 1974 and launched in the market as a nutritional drink in the year 1975-76 by its parent company GlaxoSmithKline. The brand has targeted children especially boys between ages of 8 to 14 years as its customers. Its main competitor in this field is-
About Boost
Type: Nutritional drinks
Industry: Food and beverage
Founded: 1983
Founder: Christopher John Shaw
Headquarters: York, England
Area served: Worldwide
Key people: Gary Rodin (Chairman) and Chris Shaw (CEO)
Number of employees: 1,000+
Product in the Marketing Mix Of Boost :
Boost has become one of the fastest-growing companies in consumer portfolio of its parent company India GSK. The product has been positioned as Vitaminised Energy-Fuel that includes a unique taste of malt with chocolate. It is actually a supplement complete with adequate nutritional values that offer necessary nutrients to a body like calcium, iron, copper, biotin, niacin, folic acid, pantothenic acid and Vitamins D,C, A, B12, B1, B6, B2. Some of its main products are as follows-
Boost Calorie Smart- 16g protein, minerals and 25 vitamins packed without any extra calories

Boost Kid Essentials- A complete drink for children providing necessary nutritional ingredients

Boost Glucose Control- Includes 16g protein and is specially made for patients suffering from diabetes

Boost High Protein Powder Drink Mix- Includes 14g of protein in every serving to provide necessary nutrition

Boost High Protein- Nutritional needs are met daily with help of minerals, 15g protein and 26 vitamins

Boost Plus- has 360 calories to maintain healthy body-weight

Boost Original- Necessary minerals, vitamins, fibre and protein for providing energy

Boost Compact- A full-size nutritional drink

Boost Choco Éclair- Combination of caramel and chocolate

Boost Simply Complete- delicious taste and complete with minerals and 25 vitamins

Boost Choco Nut – A combination of real almonds and chocolate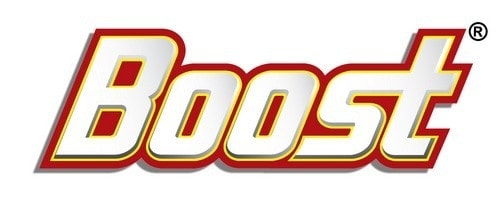 Place in the Marketing Mix Of Boost :
Boost is a popular drink in India but South India is a major contributor towards providing larger sales figures and ultimately revenues. The company has a distinct distribution policy that helps in providing products to its consumers. Supply channel includes sending products from manufacturers to depots in bulk quantities. From here they are picked by wholesalers who supply to retailers as per demand and necessity. It is the retailers who bring in necessary items to consumers through various mediums like grocery stores, supermarket, discount stores, convenience stores and department stores.
Price in the Marketing Mix Of Boost :
Brand Boost has recognised the necessity of having a good pricing policy to meet the demands of a consumer market. It has several competitors in the health-drink category and hence cannot afford very high prices. It has decided to maintain a competitive pricing policy that is similar to its rivals so as to penetrate markets in both rural and urban areas. The company also encourages volume pricing policy. Its products are available in several quantities. 1 KG pack of Boost ultimately costs lesser than either ½ kg pack or even lesser than a 200g pack.
This is done to increase its sales figures by selling products in bulk. Even the prices of products available in jars and refill packs are different because a jar is of further use to a housewife but a refill pack is not. Under its competitive pricing policy brand periodically offers free gifts and other incentives to cut down its actual price.
Promotions in the Marketing Mix Of Boost :
Boost has developed its promotional portfolio around sports and several sportspeople. Its advertisements are about people who are enthusiastic about sports and need something extra to take them to next level. Brand promises to meet high-energy needs of its consumers through its products. Various cricketers have been a part of Boost through advertisements over the years. Kapil Dev in the year 1986 and Sachin Tendulkar in the year 1989 were roped in to endorse this brand. Later Virendra Sehwag, M.S. Dhoni and Virat Kohli have been endorsing Boost as the secret of their energy.
Boost realises the power of children and hence has offered several freebies to attract them from time to time. The brand also announced that it was launching Boost Cricket Cup in some of the states like Tamil Nadu and Andhra Pradesh to identify and promote young talent in the field of cricket.
Liked this post? Check out the complete series on Marketing Mix